New Glasses for Under $100? Meet the 5 Best Online Eyeglasses Retailers for Variety, Quality, and Price.
About the Author
Dealspotr Marketing Coordinator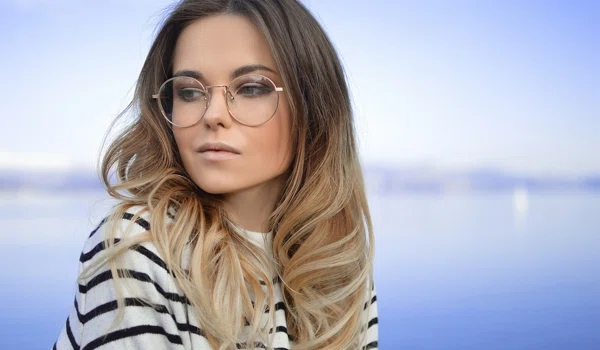 Long gone are the days when glasses were something to make fun of. Today, glasses are becoming such a fashion statement that some are opting into wearing non-prescription lenses.

Picking a new pair of frames can be stressful – it's a decent financial commitment and you're stuck with the same pair for the year (if you're shopping with insurance). If you're on the hunt for a new pair of frames, learn more about the five best brands ready to send you a pair of stylish eyeglasses.

Warby Parker
If you're on the hunt for glasses, you've likely heard of Warby Parker. This glasses giant has been selling stylish frames since 2010 and practically has it down to a science now. They design their glasses in-house and directly engage with their customers to provide the best experience.
Ease of Use
Warby Parker uses a great interactive quiz to figure out which styles are best for you. They offer questions about the following:
Face width
Shape preference
Material preference
Color preference
Warby Parker then gives you a list of their frames that fit your needs and you can choose five pairs to do an at-home try-on with. Basically, they send you the frames and you have 5 days to test out which pair is best for you before you buy them.
Frame Selection
Warby Parker offers 120 women's eyeglass frame styles and over 75 men's frame styles. While there aren't thousands of options like other glasses retailers, all of their styles are fashionable and unique. The brand offers trending styles like thin wire frames, clear acetate frames, and blue light-blocking lenses.
Frame Quality
Warby Parker's frames are rated 4.1/5 based on 27 reviews on Knoji. The brand does customer service, shipping, and product features well. Warby Parker offers a 30-day return policy and a one year warranty on their lenses.
Price & Discounts
Warby Parker's glasses all start at $95 and become more expensive based on the type of lenses you get (i.e. progressive or polarized). Unfortunately, they don't typically offer any discounts or promotions on their glasses, but you can check back in here to see if anything has changed.

Zenni Optical
Zenni Optical is one of the largest eyewear retailers on the market with over 1,000 frame choices starting at $6.95. They offer some of the latest styles at a fraction of the cost of other retailers. You can even try on each pair virtually with Zenni Frame Fit®.
Ease of Use
The website is fairly straightforward and allows you to look at the different types of frames quite easily. You can shop by frame shape or style and find a pair that works with you and your budget. Additionally, unlike Warby Parker, Zenni Optical offers kid's glasses.

With Zenni Frame Fit®, you have the option to see what each pair would look like on you before you buy them. While this doesn't allow for the 100% guarantee of an actual try-on, you can have an idea of what the frames will look like on you.
Frame Selection
Zenni Optical offers over 1,000 women's frames, almost 900 men's frames, and almost 300 kid's frames. Regardless of style, you're sure to find something that works for you. Zenni offers all the trending styles like colorful frames, clear acetate frames, wood frames, and thin wire frames.
Frame Quality
Zenni Optical has a 3.9/5 rating of 48 reviews on Knoji. The brand offers one-time 100% refunds during the first 30 days after purchase. After that first return, you'll receive a 50% refund. Broken frames are replaced no charge during this period, as well.
Price & Discounts
Zenni frames start at $6.95 and go to $45.95. Prices increase for a higher lens index, a blue light-blocking lens, polarized lenses, photochromic lenses, and other add-ons. When you sign up for Zenni's emails, you'll get 10% off your purchase. They also offer a referral program where you can give a friend $5 and get a $5 store credit. If there are any current promotions, you can check them out here.

GlassesUSA
GlassesUSA is the largest online eyewear retailer that offers a variety of both high-end glasses and house brands. Each pair comes with free single-vision lenses and a virtual try-on experience.
Ease of Use
The website is a little more cluttered than the previous two, but is very functional. One of the first things you see is a slideshow with different deals the site is currently doing. You're also able to see exactly what the different glasses would look like on you with the Virtual Mirror.
Frame Selection
GlassesUSA offers over 900 women's frames and over 700 men's frames. The brand also did a recent collaboration with Hilary Duff to bring more trendy styles to its shoppers – truly what dreams are made of. There are a lot of designer options, like frames from Ray-Ban, Coach, and Michael Kors. GlassesUSA allows you to shop for styles based on frame shape, color, and material. They offer trendy styles like thin metal frames, clear acetate frames, and bright colors.
Frame Quality
GlassesUSA has a 4.2/5 rating of 39 reviews on Knoji. They offer a 14-day no questions asked return policy if you're unhappy with your order that goes along with their 100% money back guarantee.
Price & Discounts
GlassesUSA has frames starting at under $40 to over $150 – all of which include the price of a basic lens. There's a ton of discounts on the website, and you can find the best current deals here.

Coastal
Coastal was created for the sole purpose of giving a pair of glasses to someone in need with each pair sold. The brand started selling eyewear in 2000 and has been selling stylish eyewear ever since. The site sells numerous exclusive brands that bring a unique aesthetic to the eyewear vertical.
Ease of Use
The site is a lot smaller and simpler than the previous options. They sell women's, men's, and children's frames. In addition to a face shape guide, they offer the myFit, which picks the best glasses for you based on your current frames.
Frame Selection
The brand offers over 550 women's frame styles, over 400 men's frame styles, and 11 kid's frame styles. Coastal offers many different trendy styles like thin wire frames, clear acetate frames, wood frames, and colorful frames.
Frame Quality
Coastal has a 4.1/5 rating out of 21 reviews on Knoji. The brand offers a 14-day return policy if you're not totally satisfied with your purchase. They also offer testimonials on their website, where you can learn more about others' experiences.
Price & Discounts
Coastal glasses start at $19 and go up to $350 for a few designer frames. Coastal does offer offers through their email sign up, along with other various promotions on their website. To see current promotions at Coastal, check here.

TIJN Eyewear
TIJN Eyewear is an up-and-coming eyewear brand that is changing up the glasses game. All of their glasses are under $100 and very trendy. You may have seen this brand all over your Instagram feed, but don't let scrolling get in the way of finding a new pair of glasses. TIJN creates well-designed and crafted eyewear for all.
Ease of Use
TIJN's website is very straight-forward to use and allows for easy access to all of the glasses on the site. Unfortunately, the brand does not offer at-home or virtual try-on to see which pair will fit you best. They do offer a three-month return policy where you can return your unworn frames for a refund if they're non-prescription. Our recommendation: It'll take a little longer, but order non-prescription frames first to try them out and then return them for the correct frames.
Frame Selection
TIJN offers over 150 different glasses styles, all as unique as each wearer. They offer all the latest trends like thin wire frames, glasses jewelry, clear acetate frames, colorful frames, and more.
Frame Quality
The website doesn't currently have any ratings, but many reviews give the glasses glowing remarks. The brands' Facebook page has a 3.5/5 rating.
Price & Discounts
The frames start at $45 for non-prescription lenses and then raise to $95 for prescription lenses. The brand frequently offers discounts via email sign up and on their website, so check here for any current promotions.
The Bottom Line
Regardless of the brand, it all comes down to your personal style and picking out the pair that makes you feel comfortable. Especially if it's your first pair, getting a new pair of glasses can be somewhat stressful because of the investment and financial commitment. Each of these brands provides a unique experience that'll make your life easier – and make you look good while you're doing it.
Get each week's best deals from Dealspotr in your inbox
This guide was published on October 31, 2018
, and last modified on October 31, 2018
.