The Best Foam Mattresses To Buy Online
About the Author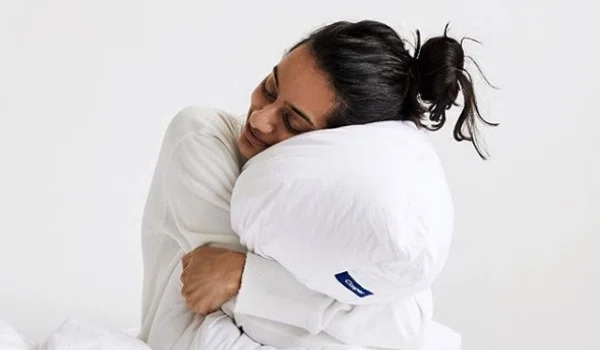 We're in an age of convenience where it's fairly normal to get groceries delivered to your door and accordingly it's become commonplace to get it delivered a mattress delivered to your door, making going to mattress showrooms a thing of the past. And with the rise of numerous bed-in-a-box companies who ship you vacuum-packed foam mattresses right to your door, usually for hundreds of dollars less than traditional mattresses. It can seem daunting to try and figure which one to pick since many offer similar sounding features and policies but here we'll consider six of the most popular foam mattress brands that you can buy online. At varying price points and many options for different types of sleepers, you'll be able to find which mattress is right for you.
Casper
One of the first and most popular bed-in-a-box companies, Casper's made-in-the-USA's mattresses cut out the middleman, passing the savings on their high-quality mattresses to you. They currently offer three different types of mattresses in six different sizes. Their most popular model is The Casper, a 10-inch thick mattress with four layers of foam. A common critique of foam mattresses is that they retain heat but Casper's mattresses feature open-cell top layers to conduct heat away from the body, ensuring you stay cool and comfortable. Casper is described as being medium to firm, and is suggested for sleepers who either switch between back- and side-sleeping or people who share a bed with a back-sleeper.
Casper has free delivery and returns as well as a 100 night risk-free trial: if you realize you don't like it within the 100 nights, they will take the mattress back and refund you. But don't worry about that returned mattress, they're donated to a local charity. The queen-size of The Casper mattress will run you $950 but check Dealspotr before heading over to Casper's site to see if there any deals.
Eight
Founded in 2014, Eight is the most technologically advanced mattress on the market having been developed using more than 200 billion data points and analyzing over 10 million hours of sleep. The smart mattress cover tracks over 15 factors about your sleep including heart rate and respiratory rate.
Do you and your partner prefer different temperatures? You can easily control and program the mattress temperature from your phone. The cover also has a smart alarm which senses when you're in a light sleep, triggering the alarm when it's easier for your body to wake up. Ultimately the cover tracks your sleep over time, providing insights into sleep patterns to help improve your sleep.
Eight offers three different mattress ranging in composition and firmness. Like other mattress companies, they offer free shipping and returns and a 100 night trial to ensure you love your mattress. The smart mattresses start at $649, while their mattress without the smart cover start at just $449. Check out their Dealspotr page to find the latest deals.
Tuft & Needle
Tuft & Needle is another well-recognized bed-in-a-box retailer that keeps costs down by cutting out middlemen and unnecessary markups especially since mattresses are typically marked up 6 to 12 times by the time they reach the consumer. Tuft & Needle uses two layers of their own T&N adaptive foam in its mattress. The company claims it makes for better temperature regulation since it reduces the amount of glue between layers, meaning more air flow. However, they only offer one model which comes in six sizes. The Tuft & Needle mattress is described as medium to medium-firm but too firm for side- and most stomach-sleepers.
Tuft & Needle mattresses are made in the USA and come with a similar guarantee to Casper: test it out for 100 nights and if you don't like it, they'll refund you and donate it to the charity of your choice. It also comes with a 10 year warranty. Tuft & Needle's queen-sized mattress is $575. See if Dealspotr has any codes available.
Leesa
Leesa offers one 10-inch foam mattress in six sizes made of three layers of foam, the top layer, called Cooling Avena® Foam, provides airflow, allowing a cooler sleep and more bounce. According to The Sweet Home, Leesa provides the coolest sleep out of the foam mattresses they've tested, which included Casper and Tuft & Needle. The Leesa mattress is medium firm and seems to be a hit with side-sleepers who think that the mattresses balance of give and support make it optimal.
Made in the USA, Leesa offers free shipping and the same 100-night guarantee as its competitors but with an added bonus: for every mattress a tree is planted and for every 10 mattresses sold, they donate a mattress to a shelter. A queen-sized Leesa mattress is $940 but make sure to check their Dealspotr page before making a purchase.
Purple
A relative newcomer to the bed-in-a-box business, Purple has nonetheless distinguished themselves very quickly. They feature a 9.5-inch thick mattress made of three layers of polymer and foam which comes in four sizes: The top layer of hyper-elastic polymer allows for a supremely cool sleep and like most other foam mattresses it ranks a medium firmness, a little firmer than the Leesa and thus perhaps more suited to back-sleepers.
Like the other mattresses we've considered so far, Purple mattresses are delivered for free, come with a 100-night guarantee in which they will refund you and find a local charity to donate the mattress to, and a 10 year warranty. Purple is also unique in that all of their materials are either food or food-contact grade as well as being non-toxic. A queen-size mattress from Purple will run you $999; Check out Dealspotr for deals on Purple mattresses.
Zinus
While Zinus might seem like an anomaly on this list, it is worth including for the quality it delivers at its price-point. Zinus mattresses are the most popular mattress on Amazon and it's easy to see why: a 10-inch queen-sized mattress costs $230. Zinus offers seven-sizes of mattress in 4-levels of thickness and is of medium firmness, sufficient for most types of sleepers.
Compared to the other mattresses in this list, Zinus has more give and sinks more, as well as not being as good as dissipating heat though not enough to disrupt sleep. It is the only mattress on this list not made in the USA and there is no 100 night sleep guarantee and has only a limited 10 year warranty. But it's CertiPUR-US certified and for the price it holds its own again the other bed-in-a-box companies. See Dealspotr for deals on Zinus mattresses.
Conclusion
There are many options available amidst bed-in-a-box companies and hopefully this brief overview of the most popular brands will help you in your search for a mattress. Though Zinus is the only imported mattress brand and doesn't have the greatest return policy, I've found it be very comfortable and great quality for the price. On the other hand, Eight, Casper, Tuft & Needle, Leesa, and Purple all boast amazing 100 night sleep policies and have easy returns, making the stressful task of mattress buying just a little less difficult, meaning that you have the luxury to sleep on in.
Get each week's best deals from Dealspotr in your inbox
This guide was published on October 9, 2017
, and last modified on October 9, 2017
.