20 Parenting & Kids Micro-Influencers to Follow on Instagram, Facebook, and Blogs
About the Author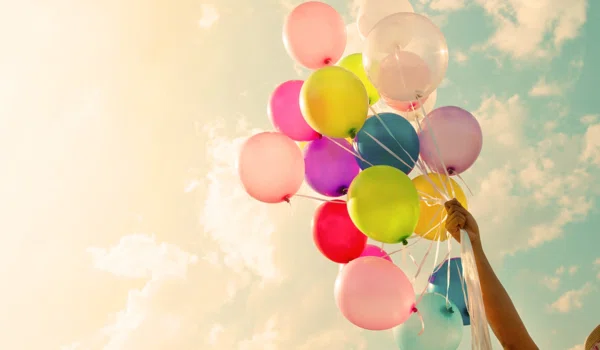 Navigating life as a parent is a challenge for everyone. Whether you're a mother or a father, taking care of kids is no easy task.
No one knows the struggles and triumphs of parenthood better than those who have children. However, it's difficult to go at it alone.
Thankfully in the digital age, we have boundless resources to help in the matter. Maybe you're looking for advice on a touchy subject. Maybe you just want to read a funny and relatable story about a mom going through a days work. Either way, it's all helpful.
Here are the top 20 parenting micro-influencers to follow for parenting help!
Chelsea Lee Smith: Moments a Day
We're starting the list off with Moments a Day by Chelsea Lee Smith. This parenting blog is all about personal growth for both the parents and the child.
Smith believes that positive change happens in the small moments of the day, which is where her blog name comes from. She believes that adding small moments full of intention everyday, will add up to big changes over time.
Growth is not only important, but it's a "never ending process." Watch Smith as her and her family works to enjoy their best version of life and get inspired to do it yourself.
Website | Instagram | Twitter | Facebook | Google+ | Pinterest
Kara Carrero: Extremely Good Parenting
Do you wish you were an extremely good parent? Well, Kara Carrero can help get you there! The author, podcaster, and public speaker has grown her personal influence since she decided she wanted to help other parents realize that being a great parent doesn't mean perfection.
Carrero believes that "little intentional steps of parenting today raise great kids and adults tomorrow." She's also an advocate for natural childbirth and parenting.
On her social media accounts, you'll find insightful articles, fun family photos, and guidance to becoming an extremely good parent.
Website | Instagram | Twitter | Facebook | Pinterest
Alison Wood: Pint-sized Treasures
Alison Wood from Pint-Sized Treasures is on a mission to help moms with their journey into motherhood. On her blog, you'll find recipes, crafts, parenting tips, and marriage guidance.
Along with family content, she provides help with saving money. There are ways to save money while still having fun.
Wood has thousands of followers and continues to write original content constantly.
Website | Instagram | Facebook | Twitter | Pinterest | Google+
MaryAnn Kochenderfer: Mama Smiles
This California based mom is here to tell you all about parenting. MaryAnn Kochenderfer gives all kinds of advice to parents with interesting ideas in arts and crafts, travel, and educational activities.
Kochenderfer offers ways to incorporate history, math, science, and all the other school subjects into activities the entire family can participate in. Read articles about how to get them into music, engineering, and much more.
From kitchen remodeling to a minimalist approach to biking with children, Mama Smile covers it all.
Website | Instagram | Facebook | Twitter | Pinterest
Kelle Hampton: Enjoying the Small Things
Kelle Hampton is the voice behind Enjoying the Small Things where she writes about family, faith, travel, DIY and more.
Hampton also writes about Nelle, her daughter with Down Syndrome. Hampton will occasionally blog about what life is like having a child with Down Syndrome, which helps so many people learn more about what Down Syndrome is all about.
Kelle has been a contributor for Parents, Parenting, Martha Stewart Whole Living, Good Housekeeping, and NPR's All Things Considered.
Website | Instagram | Facebook | Twitter | Pinterest
Rob Gorski: The Autism Dad
Rob Gorski has three children with autism. He decided to start a blog about his challenges that come with raising kids with autism.
He wants to educate readers through The Autism Dad and help people understand what life can be like with having special needs children. He writes honestly and transparently.
Through his writing, Gorski wants to dispel misconceptions that people associate with autism and assumptions made by people who don't know anyone with experiencing autism or families with autism members.
Website | Instagram | Facebook | Twitter | YouTube | Pinterest | Google+ | LinkedIn
Amanda Rueter: Messy Motherhood
Amanda Rueter is a children's mental health counselor who says she thought she knew everything about kids - until she had her own.
Her brand used to be called "Dirt and Boogers" but has since changed the name to Messy Motherhood. Though everyone misses the old name, she still creates content that helps mothers gain control of their lives in a positive and calm way.
Reuters helps mothers achieve serenity in a life that can often be wrought with stress and fatigue. She's created a "guilt-free, judgment free zone" where mothers can come together and talk freely about motherhood.
Website | Instagram | Facebook | Twitter | Pinterest
Leticia Barr: Tech Savvy Mama
Leticia Barr is dedicated to helping parents in the digital age. She uses her background in teaching and her love for STEM to parent.
Prior to blogging, she was a teacher, technology specialist, and trained school administrator for a large DC Metro area school system. She believes in the importance of learning technology and integrating that into education for children.
Her parenting is inspiring and creates content that you can follow along with every day.
Website | Instagram | Facebook | Twitter | Pinterest | Snapchat
Amanda Muse
Amanda Muse is a YouTube star who makes fun videos about parenting. Her bright and bubbly videos bring inspiration to parents all over.
There are many reasons why Muse has grown so large in her following, but one thing is for sure - she's consistent. She makes videos Monday Wednesday, and Friday and covers motherhood, makeup, and everything in between.
She's a positive influence to follow and believes in "optimism and authenticity in motherhood, womanhood and life." She instructs viewers to "embrace the highs and lows of life, and love themselves just the same."
Website | Instagram | Facebook | Twitter | YouTube | Snapchat
Armin Brott: Mr. Dad
Mr. Dad is the brand created by micro-influencer Armin Brott. He's one of the most interesting micro-influencers to follow for parenting help.
Time Magazine called him "the superdad's superdad." He helps "build better fathers" and has been doing so for over a decade. He's the author of eight bestselling books on the subject and has helped men everywhere become good fathers.
Read his blog and learn how to organize toys, save money on kids stuff, and how to handle teens issues.
Website | Instagram | Facebook | Twitter | Google+ | Pinterest | Linkedin
Jeni Duerkes: Candid Mommy
Jeni Duerkes of Candid Mommy not only talks about her own life through her YouTube videos, giving advice to moms and sharing what she's all about, but she also invites advice from other moms and families.
Her passions include cooking, writing, nature, fitness, organization, and her YouTube channel.
What's special about her influence is that she is a survivor of an abusive relationship. She is a single mother who left a drug addict and abusive spouse.
Instagram | Facebook | YouTube | Google+
Nicole Schwarz: Imperfect Families
If you're feeling stressed about parenthood, Nicole Schwarz, MA, LMFT is here to help. She's a parent coach and owner of Imperfect Families where parents can come read articles about parenting.
Schwarz herself has three daughters and although she doesn't write much about her own personal family on her blog, she shares parenting ups and downs with real tips that parents can take with them.
Her focus is helping children who experience anxiety, anger, perfectionism, and low self-esteem. If your child or children is experiencing this, this may be the blog to read.
Website | Instagram | Facebook | Pinterest
Denene Millner: My Brown Baby
Denene Millner is a New York Times best selling author and writer for her website My Brown Baby.
Millner writes about celebrity pregnancies, stylish baby clothes, commentary on race in television shows and the media, and many other intriguing topics.
My Brown Baby is a source of inspiration for African American parents and parents of black children. She's written for Essence, Parenting, and Daily News.
Website | Instagram | Facebook | Twitter | Pinterest | Google+
Vicky Perreault: Mess for Less
Mess for Less is a place where parents can learn how to make activities for kids, kid friendly food, and great tips on everything parenting in general.
You'll find amazing recipes that'll make the whole family happy. Get tips on how to make a fun children's party or how to set up a painting activity. Mess for Less offers it all in one place.
Vicky Perreault's Mess for Less can be found across all social media pages where you can follow along and live parenting life to the fullest.
Website | Instagram | Facebook | Twitter | Pinterest | Google+
Hilary Erickson: Pulling Curls
Hilary Erickson writes Pulling Curls, a parenting blog that aims to help parents raise their children in the best ways possible. This micro-influencer is a great one to follow for parenting help.
When she's not writing, she's a nurse for labor and delivery. She works part time so she can devote herself to her children and Pulling Curls.
On top of all that, she offers an online prenatal class for women. Erickson hopes to inspire joy in parents everywhere.
Website | Instagram | Facebook | Twitter | Pinterest | YouTube
Mandy Roberson: Mama Society
Many Roberson has become a major parenting micro-influencer with thousands of followers and influence everywhere.
She writes about pregnancy struggles and about her children Brody and Isla (with another one on the way). Roberson describes her first months as a mom as "rough" and that motherhood caught her off guard. She experienced postpartum and an identity crisis.
She creates content for mothers to read by sharing authentic stories of her everyday life experiences. Roberson shares it all. This sure one of the best influencers to follow for parenting help.
Website | Instagram | Facebook | Twitter | Pinterest
Raquel D'Apice: The Ugly Volvo
This next relatable parenting blog is written by a stand up comedian. Comic Raquel D'Apice is an aspiring comedian who has decided to write all about her life as a parent.
She lives in Jersey in a two bedroom she "foolishly thought would be big enough for three people and a dog." She has a dark sense of humor which is different than most parenting blogs out there.
Follow The Ugly Volvo for more than just parenting advice.
Jenny Taylor: Let's Talk Mommy
Parenting and general lifestyle blogger Jenny Taylor is a micro-influencer to follow for parenting help. Her blog, Let's Talk Mommy, gives family, parenting, recipes, and interior design help.
She is a 34 year old mother of "almost three" and is an author, having written a novel you can find on Amazon. She fell into blogging because she had always wanted to write novels.
Taylor considers herself a "foodie" and loves baking. Read up on Let's Talk Mommy and follow along with her and her family during milestones, ups, and downs.
Website | Instagram | Facebook | Twitter | Pinterest | Amazon
Brent Almond: Designer Daddy
Brent Almond writes about his life with his husband and adopted son. Not only does he write about his loving family life, he's also a graphic designer and illustrator.
He loves pop culture, superheroes, and sometimes crafting projects. He writes blogs about the adventures of being the gay dad of an adopted son and the things he goes through.
Read Designer Daddy and get info on children's books, mealtime, lunches, and everything else parenting.
Website | Instagram | Facebook | Twitter
Adrian Kulp: Dad or Alive
Stay-at-home-dad Adrian Kulp writes "confessions" of fatherhood. He writes in story format, so you get an in depth look at his life through the lens of a father who stays at home with the kids.
There is a lot to learn from this man as he tells all the gritty details of parenthood. Get the scoop on what they're eating, what activities they're partaking in, and opinions on how to be a good parent.
You'll get humor along with touching moments that every parent can relate to.
Website | Instagram | Facebook | Twitter | YouTube | Pinterest | Google+
Conclusion
There are more resources now more than ever regarding parenting help. These twenty micro-influencers to follow for parenting help are only a few of the unlimited amount of people out there who want to help fellow mothers and fathers with their journey.
Get each week's best deals from Dealspotr in your inbox
This guide was published on February 28, 2018
, and last modified on February 28, 2018
.