Persistence Led Simply Save's Heather to Blogging Success
About the Author

The best community for finding and sharing deals.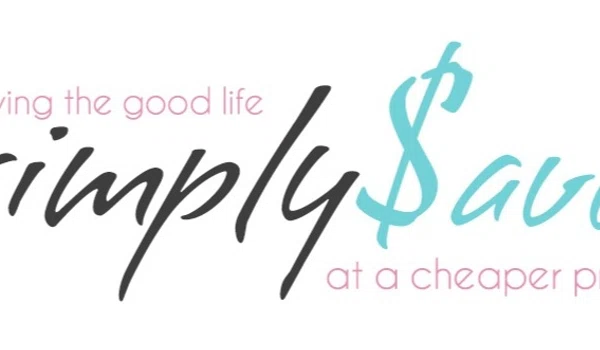 You'd think that working a full-time job, being a homeowner and volunteering would be enough to keep one busy, right? Not Heather Shue! She's managed to juggle all of those responsiblities while also maintaining an excellent frugal blog in which she dispenses common sense money-saving advice to her loyal readers. The founder of Simply Save is based in Minnesota and has led the evolution of her site from one focused primarily on freebies and deals to one with a broader focus on financial health.
Learn more about Heather's incredible blogging adventure by checking out the following Q&A:
Q: What are your favorite topics to blog about?
A: My primary favorite topic would be personal finance: Ideas for living a frugal life and working towards financial independence, yet still living a very full and joyful life. That topic has also branched out into minimalism, personal growth, and ways to live a more simple life.
While I do have goals for retirement, life can be short so I firmly believe in enjoying the journey and getting the most out of life along the way. Simply Save is not about sacrificing all of the things you enjoy so that you can save for the future. It's about identifying what makes you happy and finding ways to enjoy those things. And you'll likely find that the things you enjoy and value most don't come with a hefty price tag.
Q: What's the most interesting reader interaction you've ever had?
A: In the early days of Simply Save it sometimes felt like I was writing and no one was reading. It got discouraging and sometimes I contemplated quitting. Then about a year in I received an email from a reader. Her husband was deployed and she'd used one of the deals I shared to send him a photo book. She thanked me for reminding her that she's not alone and that the money she spends on the care packages is worth it.
That email made me day! I was in the military and was deployed years ago, so to hear that I helped a fellow military family especially touched me. Any time I can help or inspire someone, it makes it all worth it!
Q: How long have you had your blog?
A: Simply Save has been around for about three and a half years!
Q: What prompted you to get started with blogging?
A: Simply Save started as a deals blog and in the days before Simply Save I was constantly sharing deals on my personal Facebook page. Some of my friends got a little tired of seeing all these posts and encouraged me to start a blog. I was reluctant, but my friends really believed that there would be an audience for this sort of thing and there was!
Q: What do you like most about blogging?
A: Definitely the community and connecting with people. When I started blogging I had no idea that there was this large community of bloggers. It's taken some time for me to come out of my shell, but it has been so great to connect with people!
I also love connecting with readers. It's very rewarding to hear that a Simply Save post may have helped or inspired someone and I learn so much when readers share their money-saving tips and success stories!
Q: What advice would you give to an aspiring blogger?
A: If you get really into the blog world, there's a lot more to it than just writing. Simply Save was slow to grow because I'd never even considered the other facets of blogging: Social media, link up groups, SEO, designing quality photos for Pinterest, and affiliate links to name a few. It can be really overwhelming!
That being said, my biggest piece of advice would be to pick a topic that you really love and provide quality content. You really have to love what you write about because there are so many other non-writing components to blogging. Also, readers can tell the difference between a post you're passionate about and a post that you're only writing to make money. In my opinion, quality content wins.
Q: Which post have you had the most fun writing?
A: I don't know if I could pick just one! I have a lot of fun with posts where I poll the readers and get their perspective on things. It's fun to see what everyone has to say and I almost always learn something new! One example would be this post where I asked how readers would spend an unexpected $1,000.
Lately I've also really enjoyed writing about personal growth and recently that's involved my journey into minimalism. I know writing these posts have helped me, and hopefully some readers can relate and I can help them in turn. A recent example would be this post about minimalism and letting go.
Q: What is the biggest challenge to being a blogger?
A: Time! I work full-time in a career completely unrelated to blogging and it can be a lot to juggle both. Sometimes when I have time, I'm not inspired and vice versa. I keep a running list of ideas on my phone and then try to park myself at a coffee shop for a few hours every week or so. I get all the ideas out and try to have a pile of drafts waiting to be posted to help get through busy times or periods where I'm not so inspired.
Q: Who are some of your blogging inspirations?
A: There are some awesome bloggers out there! J. Money at Budgets Are Sexy puts out some great material and I like his writing style. He has a good perspective on finance and he makes it fun … because honestly, personal finance can be a bit dull!
Cait at Blonde on a Budget has been a really big inspiration to me lately. She completed a one year spending ban and is now working on year two. She's also gotten rid of a ton of her possessions and her journey into minimalism has been really inspiring to me.
Q: Final Thoughts
A: Simply Save is all about having the life you love at an affordable price! There are tons of ways to easily implement money-saving habits into your routine and the savings add up, allowing you to spend more time and money on the things you enjoy and value most. I'd love it if you follow the blog, but be sure to follow on social media as well! I share a "daily savings tip" and other money-saving ideas that don't always make it onto the blog.
And I LOVE hearing from readers! Feel free to submit your ideas, suggestions, or questions. We can all learn so much from one another! Happy Saving!
Get each week's best deals from Dealspotr in your inbox
This guide was published on September 8, 2015
, and last modified on September 8, 2015
.