Are Personalized Vitamin Services Worth It? Here's What You Need to Know About the Top 12 Brands.
About the Author
Dealspotr Marketing Coordinator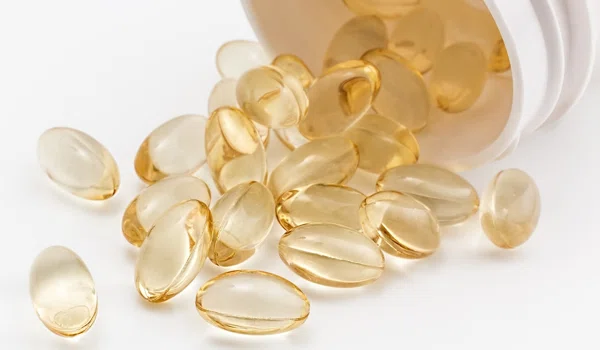 We've all been down this road before. Whether you set a New Year's resolution or read a new health magazine article, we've all tried to start taking vitamins. Maybe you've succeeded, but if you're like me, you have quite a few expired vitamin bottles in your pantry. Finding the right vitamin for you is hard, especially when so many brands today are littering the shelves with false claims and added chemicals.
Personalized vitamin services that mail you custom-built vitamin packs each month have been cropping up to address some of these issues. With their rising popularity, we decided to deep-dive into this market to see how the options stack up. Because each vitamin service is complex and comparing the options can be time-consuming, we identified the 12 most popular players in the market and did a deep-dive to reveal their services here in this guide. We took all their health surveys, compared their pricing and options, looked at how they source their ingredients, and laid it all out here for you.
For your context, here are the four health issues I'm personally most interested in, so I took each site's health survey according to these top concerns:
Energy

Immunity

Skin

Post-workout recovery
Here's a closer look at the hottest personalized vitamin brands organized by price bracket.
Vitamins Under $50/month
Care/of
Care/of focuses on honestly by creating products their friends and family would want to take. You can even find a map of ingredient sourcing locations on the website.
Care/of is the market leader in personalized vitamins, and for good reason. The company offers an interactive 5-minute quiz and customizes a pill pack to best suit your needs. They also offer Quick Sticks to boost your health, sleep, immunity, or energy. The brand is built on honesty and quality. With an industry overrun with false labels, magic pills, and asterisks, Care/of is here to give it to you straight. Another perk: you can find the brand's entire supply chain for the ingredients on the website.
The quiz is very thorough and made me feel as though they were really trying to understand me as a consumer. I enjoyed the fun motion graphics during the quiz while the site made my recommendations. The quiz started with questions based on my health and ended by learning more about my values and behavior.
Care/of provides a lot of information about the products, including the research that supports their recommendations. I appreciated the effort Care/of put into this portion of the site, especially when other websites did not even list any information about the ingredients. The company also provides information about where they grow and test the ingredients.
Your box price changes depending on your recommendations, but my box was $31/month without any Quick Sticks (which we all know I want to try).
Ingredients: Care/of is very transparent about the ingredients it uses and evaluates ingredients based on the research behind them. You can find all of the information on the website.
Price per day: $1.03 per day. My recommendation came to $31/month, but yours might be more or less. Scope out any Dealspotr deals here.
Popularity: This website is in the top vitamin websites, with over 350,000 monthly visitors.
Bottom Line: If you're looking for the brand that offers it all at a decent price, check out Care/of.
Ritual
Studies say that vitamin tablets don't absorb well into the body. This vitamin uses oil capsules to ensure you more of the benefits.
A recent study stirred up a huge debate about whether vitamins have any benefit at all, given that they don't absorb well into your body. Ritual has developed a completely different pill design, based on a unique beadlet-in-oil construction, that aims to solve the problem of absorption. Sounds pretty good, huh?
A lot of people have wondered about the purpose of taking vitamins when you could simply receive the nutrients from foods. Ritual strives to be as natural as possible by making sure the product's ingredients are in the same bioavailable forms found in healthy foods. Also if you're not a fan of the way pills taste, Ritual's multivitamin is naturally flavored with peppermint.
Ingredients: All of the ingredients are thoroughly explained on the website and the company provides research that backs up the information. The 9 essential nutrients in the pill are Vitamin D3, Vitamin E, Vitamin K2, Folate, Vitamin B12, Iron, Magnesium, Boron, and Omega-3 Fatty Acids.
Price Per Day: $1.00 per day
Popularity: Ritual receives over 170,000 monthly visitors, so it is one of the most popular vitamin websites.
Bottom Line: Ritual will simplify your daily vitamin routine to one innovative pill.
WellPath
WellPath caters to active people who want to supplement their lifestyle with vitamin packs and shake mixes.
Wellpath's founder Colin Darretta is a rugby player who became frustrated by the quick fixes and lack of expertise offered by the local nutrition store. He founded WellPath to provide better nutrition education, greater transparency, and customized solutions to people.
Your WellPath experience begins with a five-minute quiz that will analyze your health status and goals. The brand then customizes your pack based on your energy levels, athletic performance, mental focus, immunity, libido, joint & bone health, physical appearance, and emotional wellness.
WellPath recommended me both their vitamins and shake mix. I like how once you complete the survey, the brand shows how it uses your answers to formulate your solutions. Additionally, if you click on each formulation or ingredient, a window pops up with product highlight, benefits, a description, and the supplement facts.
Ingredients: Because of costs, not all ingredients are organic, but the brand actively tries to select organic, non-GMO, and pesticide-free ingredients when possible. The site explains their product development by saying how they are "using extensive scientific research and testing," but does not provide any links or more information about the studies. I assume there were tests behind the products, but the accuracy cannot be determined.
Price per day: WellPath recommended two products to me: the vitamins and the shake mix. Scope out any Dealspotr deals here.

Vitamins: $1.33 per day
Shake Mix: $1.67 per day

Popularity: WellPath's website receives over 100,000 monthly visitors, making it among the more popular subscription websites.
Bottom Line: If you're looking for supplements designed to complement your fitness routine, check out WellPath.
Vitafive
Vitafive is a great option for people who hate swallowing pills. Their vitamins come in chewable gummy form.
I am not a good pill taker. To me, even ibuprofen looks like a horse pill. There is no worse punishment for being sick than having to take medication in pill form. So when I discovered Vitafive, you could say I hit the jackpot. Vitafive will send you gummy vitamin packs every four weeks in pre-formulated or custom packs.
The website is great with a ton of bright colors and visual elements. The vitamins are gluten-free, allergen-free, and vegetarian. The one problem? There's no way to figure out which vitamins you actually need! The company would be a slam dunk if the nutritionists create a quiz or some other tool to see which vitamins you're lacking.
Currently, the page is simple and streamlined, but there's no way to learn more information on that same page. I wish there was more information about each of the vitamins and benefits without having to open a new window. Even a word or two describing the part of the body the vitamin benefits would be helpful. With the setup like this, you have to go into your purchase already knowing what you want, which is a problem a lot of people have when picking out vitamins. If you decide gummies are your route, I'd do some research on which vitamins you need before heading to Vitafive's website.
Ingredients: All of the vitamins are made in California and 99% of the vitamins are from the USA. Most of the products have organic ingredients but are not technically considered organic.
Price Per Day: $0.96 per day
Popularity: Vitafive has 30,000 monthly visitors, so it is a smaller vitamin company.
Website: www.vitafive.com
Bottom Line: If you're not a fan of taking pills but still want to take vitamins, Vitafive would be a perfect choice for you.
Vous Vitamins
Vous Vitamins is all about getting your vitamin recommendations from the people you trust: your doctors.
A lot of the vitamin brands you see in the stores aren't developed by doctors, AKA the people likely encouraging you to get more nutrients in the first place. Recent studies found that generic multivitamins are minimally effective in improving health. Two female doctors formulated Vous Vitamins by using their expertise in endocrinology, metabolism, and preventative health to create a new kind of vitamin.
The website offers a quiz that is very basic compared to other websites' quizzes. I was actually disappointed by the lack of information asked, but these vitamins aren't customized. The doctors are simply recommending the products to you. If you're low on time, this could be a better option because of the simple quiz.
The information provided about the ingredients is nice, but definitely not as thorough as other choices. There is one part of this I do like: the Silky Swallow™ coating. As previously stated in this article, I hate pills. Despise taking them. So the fact that the brand is using a coating on the pill to aid in swallow-ability is great. The pricing on the product is one of the lowest found on the market – especially if you choose the 6-month recurring subscription option.
Ingredients: There is no description of ingredient sourcing on the website, but the company is Good Manufacturing Practices Certified. Additionally, all products are Gluten Free, Non-GMO, Dairy Free, and contain no meat or meat products.
Price Per Day: There are four monthly rates based on the subscription you choose. There's a one month trial, a one-month subscription, a three-month subscription, and a six-month subscription. Check out their Dealspotr deals here.

One month trial: $1.53 per day
One month recurring subscription: $1.33 per day
Three-month recurring subscription: $1.05 per day
Six-month recurring subscription: $0.91 per day

Popularity: This brand picked up some traffic in 2014 and 2015, but has since not been spoken about by publications.
Bottom Line: If you're on the market for a good, research-based vitamin that won't break the budget, Vous Vitamin would be a solid choice.

Zenamins
A lower-cost vitamin service that offers gel capsules for better absorption.
Zenamins' website is a bit dated, but this service appears to be one of the original customizable vitamin subscription services. Instead of digging through pill bottles, Zenamins wants to make your life easy with customizable packages of exactly what you need. Also, the company claims to donate a year's supply of Vitamin A to malnourished children.
The company offers two ways of picking your vitamins: you can take a quiz or pick them yourself. The majority of the vitamins offered are in gel capsules because they absorb the best in the body.
Additionally, there is no ingredient sourcing information or more information about their "high quality" label. I like the business model Zenamins explains, but I also want the research behind it.
Ingredients: There's no real information here on where the ingredients are sourced, but the company explains the surface-level benefits of each.
Price Per Day: $0.99 per day, if no up-charged pills are chosen
Popularity: This company doesn't have much foot traffic currently, but it won an award in 2014.
Bottom Line: If you want to choose your own vitamins for a daily pack and purchase from a company that is socially responsible, check out Zenamins.
Vitamins Over $50/Month
HUM
HUM focuses on giving you beauty solutions by filling the gaps in your diet.
One of the HUM founders Walter Faulstroh created the brand because of his own personal struggle with acne breakouts. He believed in the connection between his nutrition and his skin, but the lack of research on the market made it hard to find proof. After deciding to start their own company to solve these problems, the HUM founders teamed up with nutritionists to create products that match their customers' beauty and wellness goals with the latest nutritional research. Some of the beauty problems the products solve are dry skin, aging, acne, weight, hair, and nails.
While the products aren't personalized, HUM offers a quiz to help you figure out which products are best for you. HUM asks questions about your nutrition, stress, beauty concerns, and more. When you receive your recommendations, a HUM nutritionist connects with you and sends you a coupon code for $10 off your purchase.
I really do like the idea behind the HUM products, especially for people who aren't aware of which vitamins do what (*raises hand*). I would instantly know the benefits of "Red Carpet" compared to Black Currant Seed Oil. Lucky for us, Sephora now sells HUM products if you wanted to check them out in-person. HUM also offers two gummy vitamin formulations for you other pill-haters out there.
Ingredients: HUM doesn't mention ingredient sourcing on its website, but it does list ingredients on each product's page. All of the products are pure and potent, gluten-free, non-GMO, and sustainably sourced.
Price per day: The bottles cost different amounts – between $10 to $60 a bottle. My three recommendations totaled at $67.50, or $2.25 a day. If I choose three $10 bottles, my total would be $28.45, or $0.94 a day. The costs depend on your needs, but you can always choose different products than the ones recommended to you. HUM offers a Buy 3, Get 25% Off discount. Additionally, if you subscribe to receive your product monthly you can save money. Scope out any Dealspotr deals here.
Popularity: This brand is very popular, with over 250,000 website visitors a month.
Bottom Line: If you want your vitamins to improve the way you look, check out HUM.
Goop Wellness
Goop Wellness' vitamin packs are custom-formulated by doctors for common problems all women face.
Gwyneth Paltrow built Goop Wellness by partnering with the best doctors for advice and solutions. These experts designed the products to address the acute needs of women seen in practice every day. Goop Wellness offers four "protocols" of the vitamins: "Why Am I So Effing Tired?," "Balls In the Air," "The Mother Load," and "High School Genes." Goop strives to be the solution to an oversaturated vitamin aisle with unpronounceable ingredients.
When looking at the website, you'll find there's no customization, no quiz, and no B.S. What I liked most about the webpage is how simple everything seemed – you'll know exactly which product to pick.
I really enjoyed learning more about the personal stories, especially one from Goop founder, Gwyneth Paltrow. It puts stories to solutions. Knowing that successful women were struggling every day with these issues and that these products solved the problems is very encouraging.
How are the ingredients? All of the vitamins and supplements were sourced from the highest quality ingredients and underwent rigorous testing to ensure their purity and potency. They are entirely gluten- and GMO-free, manufactured in a first-class facility that is triple GMP-certified (meaning it's received three independent certifications for Good Manufacturing Practices—which is rare and the gold standard of supplements). So, no pesticides, no heavy metals, no environmental pollutants, definitely no rancidity—just safe and good for you.
Price per day: The "Protocols" are priced differently based on whether you're doing a subscription or just trying one month. Scope out any Dealspotr deals here.

Monthly subscription: $2.50 per day
Month-to-month: $3.00 per day

Popularity: This is one of the most popular vitamin outlets on the market, with over 385,000 monthly visitors.
Bottom Line: If you're low on free time, but want to change how you feel every day, check out Goop.
Multiply Labs
Due to problems with nutrients being released too quickly into the body, Mulitply Labs created a capsule with controlled time release for when you'll need it most.
The number of daily vitamins people take really shocked co-founders Fred Parietti and Alice Melocchi, so they wanted to create their own product to shake up the vitamin industry. Multiply Labs is a personalized supplement company that will take all of the vitamins you need and put them into one daily capsule. They can fit up to 10 nutrients in one 3D-printed vitamin!
Multiply Labs personalizes your vitamin based on the quiz, which is very similar to other websites. However, there is one major differentiator. Multiply Labs offers a great discount on your first box: it's $1 as a trial!
Multiply Labs' innovation and technology is incredible. The capsule is made up of two 3D printed compartments of varying thickness. These compartments dissolve at different rates. The sooner release corresponds to the compartment with the thinner wall and the later release corresponds to the compartment with the thicker wall. You can learn more about the capsule creation process on the website. Some of their research has even won awards in science and technology journals.
Ingredients: You can see all of the nutrients used in the vitamins on the website. There is a description of the vitamin, as well as studies showing how it works.
Price per day: $2.00 per day. Scope out any Dealspotr deals here.
Popularity: This is still a growing brand, but there were almost 15,000 website visitors last month.
Bottom Line: If you want your customized vitamins in one easy capsule, check out Multiply Labs.
VitaminLab
VitaminLab uses your DNA to customize your vitamins so they know exactly which nutrients you need to solve your health problems.
VitaminLab customizes vitamins for you based on your biochemistry. However, this feature does come at a premium. All you have to do is upload your DNA from NutraHacker or 23andMe for customization and analysis. If you don't want to do the premium option, you can still take a quiz to see which nutrients you'll need in your formula.
While I didn't submit my DNA to be analyzed, the quiz is great at getting a basic idea of your health goals and history. I definitely think it could be more thorough, but the company does sell more precise methods of testing.
I had quite a few vitamin recommendations (go me!) and wish VitaminLab gave more of an explanation of what each of these supplements is supposed to do. Additionally, for all you pill haters: the product comes in powder form for the same price.
How are the ingredients? The company sources its ingredients from the best and most bio-available form of the ingredients from Canada, USA, and Europe. The products are made in an FDA licensed facility in Canada.
Price per day: $2.94 per day. My personalized plan was 6 daily vegetable capsules. Check out VitaminLab's Dealspotr deals here.
Popularity: VitaminLab is still an emerging brand, with over 12,000 monthly visitors.
Bottom Line: If you're a fan of the science behind vitamins, VitaminLab's DNA-testing may be the vitamin for you.
Vitamin Packs
Vitamin Packs strives to do the right thing for you and the world. It all starts with good ingredients and simple, daily packs.
Vitamin Packs is just what it sounds like – personalized vitamins delivered in convenient daily packs. They know that everyone wants better health, but not everyone takes steps to make it happen. The Washington-based team is determined to customize plans that will make your life easier and better.
Vitamin Packs offers its own multivitamin in its custom packs and the prenatal packs. The quiz is very thorough and checks to see if you have any health problems the doctors should be wary of.
I was a little shocked at my results. They were recommending I take 10 (!) vitamins per day. That's the kind of regimen I'm trying to leave behind. I could get on board with taking one of the five vitamin packs they recommended me.
Almost $100 a month seems a little steep to spend on vitamins. I'd rather choose a cheaper option and spend the $60-70 that would be leftover on organic groceries. Granted, I did select quite a few problems I wanted to solve. By ordering a smaller amount of vitamins it would be more affordable. After researching the company, I found out that they donate 1% of each purchase to Vitamin Angels, a nonprofit working to solve malnutrition. Additionally, all of the supplements are made from raw ingredients and are the highest quality of vitamins on the market today.
Ingredients: The formulation is made by US supplement company, Reliance, who has high-quality standards, a full disclosure of lab tested ingredients, and eco-friendly manufacturing processes.
Price per day: $3.49 per day. First-time purchasers will receive 30% off their first two months of vitamin packs. Check out Vitamin Pack's deals on Dealspotr here.
Popularity: The website is decently popular with about 75,000 monthly views.
Bottom Line: If you're looking for a high-quality vitamin pack without all the bells and whistles, check our Vitamin Packs.
CustomVite
CustomVite creates custom vitamin packs based on its extensive research and knowledge from twenty years on the market.
As one of the oldest custom vitamin brands, CustomVite is committed to helping you reach your individual health goals. CustomVite formulates each new vitamin formula according to the health quiz, so no two vitamins are alike. The nutritionists behind the vitamins and nutrients provide the research on the website.
This website is rather dated compared to the other options. The quiz focuses on your goals and past health concerns. I appreciated I could choose a large number of different health goals and the quiz checks the 11 organ systems in the body.
CustomVite recommended five vitamins to me. At the bottom of the page, you receive a description of all of the vitamins you're recommended and the benefits they will give your body.
There are three different programs you can choose from when signing up. The vitamin pricing is flat, but you'd benefit from some additional attention in the programs with an additional fee. The plans are the Premium program, the basic plan; the Deluxe program, an additional $14.95 a month for blood test lab results; and the Classic program, an additional $29.95 a month for practitioner collaboration.
Ingredients:

CustomVite uses the highest quality ingredients available, including chelated minerals and amino acids. The nutritionists select the most bioavailable nutrients on the market. The FDA registered, GMP certified pharmaceutical facility manufactures the products and

y

our custom-formulated vitamins will reflect the highest standards in terms of purity, activity, and absorption.

Price per day: $1.88 per day. CustomVite ships the product in three-month batches, but you can choose to pay month-to-month or all upfront every three months. Scope out any Dealspotr deals here.
Popularity: This brand is small, with under 1000 monthly visitors.
Bottom Line: If you're looking for a true custom experience with lots of research to back up claims, check out CustomVite.
Get each week's best deals from Dealspotr in your inbox
This guide was published on July 3, 2018
, and last modified on July 3, 2018
.