Pet Financial Aid Resources for Low-Income Families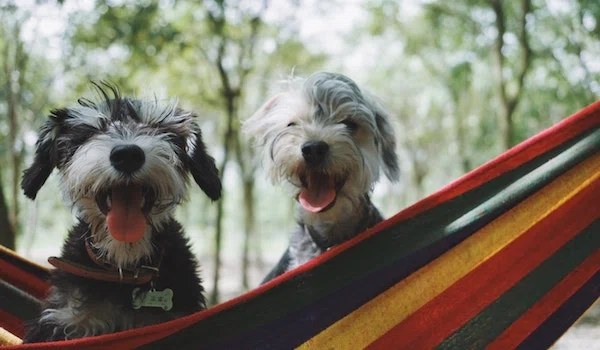 Pets are an incredible source of love, affection, and joy for many people across the world. Many of us are taking advantage of the benefits of having a furry, feathery, or scaly friend to call our own. In fact, as of 2017, as many as 68 percent of US households have a pet.
Unfortunately, for all the great things about having a pet, there's also inevitable fact that at some point they'll get sick or injured and need medical treatment. For low income families especially, the question of how to pay for vet bills, especially unexpected emergencies, is one that may loom large.
What's more, the cost of paying for veterinary care has been drastically increasing over the last several years. It's estimated that US pet owners will spend an astounding $18 billion on vet bills in 2018 alone.
And, because these costs are rising so dramatically, many people are reporting an increase in what's known as "economic euthanasia," the tragic situation where a pet owner decides to put down their companion animal because they can't afford necessary medical treatment.
Still, many nonprofits and charitable organizations have come to rescue, recognizing the fact that no one should have to face losing their companion animal because they cannot afford their medical care. That's why we've put together this list of 40+ organizations that offer financial assistance for pet owners, financial aid for sick pets, and pet surgery assistance for low-income families.
National organizations offering pet financial assistance
These organizations offer financial assistance for pet owners across the country:
Local resources for pet financial aid
One of your best bets when searching for financial assistance for your pet is to check with local organizations that might have a food pantry, low-cost or sliding scale vet services, or other options to help you afford care for your companion. These sites offer state-by-state listings of helpful resources:
Financial assistance programs for cats
Unfortunately, there's only one national program specifically dedicated to our feline friends. Check this one out if you need care for your cat:
Feline Veterinary Emergency Assistance Program (FVEAP). FVEAP is currently only taking applications for their Kobi Fund which provides financial assistance to owners of pets who have Vaccine Associated Sarcoma (VAS). VAS is a group of cancers that are specifically caused by injected vaccines. You can apply for assistance here.
Financial aid programs for dogs
You can get help for your canine companion from these organizations:
Wheelchairs and mobility assistance for pets
If your pet has a disability and needs a device to help them get around, these organizations can offer assistance:
Crowdfunding and payment plans for pets
Of course, many of the grant and donation programs are completely swamped with requests, and it may just be a matter of luck if you're able to get funding or not. That's where crowdfunding and pet care payment plans can come in handy. If you do need to cover the complete costs of your pet's medical care, consider these options:
Your pet deserves to have a long, happy, and healthy life, regardless of your financial circumstances or your ability to pay what often wind up being exorbitant vet bills. Get in touch with any of these organizations to figure out ways to get financial aid for pets in need.
Interested in learning more useful tips for saving money, affording the things you need, and sticking to your budget? We update our blog regularly with smart and savvy articles just like this one. Plus, while you're here, be sure to hop over to the Dealspotr homepage where we've answered thousands of questions about how to access discounts and promo codes from many of your favorite retailers.
Get each week's best deals from Dealspotr in your inbox
This guide was published on October 11, 2018
, and last modified on October 11, 2018
.