Attention Creators: Facebook is Jumping in on Influencer Marketing. Here's How to Prepare.
About the Author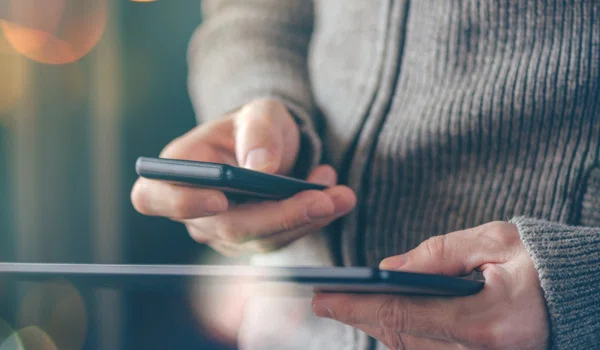 Facebook's massive user base and rich advertising features have held it securely in place as a cornerstone channel for marketers and social media influencers for some time. Interestingly, despite its widespread use, the network never truly invested in influencer marketing. In fact, changes made over the past year actually sent it in the opposite direction.
Facebook's War with Brand and Influencer Pages
In 2016, Facebook released an updated algorithm designed to suppress the amount of branded content flooding users' News Feeds so they could focus on what originally brought them to Facebook: their friends. Lars Backstrom, Facebook's Entering Director stated in a blog:
We've heard from our community that people are still worried about missing important updates from the friends they care about. For people with many connections this is particularly important, as there are a lot of stories for them to see each day. So we are updating News Feed over the coming weeks so that the things posted by the friends you care about are higher up in your News Feed.
As a result, marketers went into panic mode as they saw plummeting reach and engagement as their posts were pushed down and out of the streams. Social Flow found a 42% drop in reach occurred over a six month period in 2016. This change further penalized social media influencers, who like marketers, relied on Facebook to connect with their followers. After the changes, they struggled to find visibility in their audience's News Feeds and saw a similar loss of engagement on their pages.
How Facebook is Warming Up to Influencers
Now, it appears that Facebook's attitude toward advertisers and influencers are warming up. With 48 percent of marketers indicating they want to boost influencer marketing this year, Facebook has made improvements that indicate that they have made influencers a top priority.
In August, they introduced new capabilities to help marketers and influencers collaborate on marketing campaigns by giving brands the ability to boost creator posts. Then, they announced the Live Creator Kit which will enable influencers to create and manage live broadcasts on Facebook. Both these features are expected to enhance outreach and engagement for brands and influencers alike.
Brands Can Now Directly Amplify Creator Posts
When influencers post sponsored content and tag a brand, they now can allow the brand to boost the post.
In turn, the brand (in this case "Jasper's Market") can promote the post with their own accounts. This was possible in Facebook before, but the significant piece is that the post still appears as Miranda herself.
Previously, the brand would have to share the influencers post, then add funds to run the repost as an ad. Now, the process is simpler and significantly more effective. It maintains the true power of influencer marketing; the influencer themselves.
How Influencers Can Benefit
Amplifying a creator's post provides brands with control over the marketing to an influencer's followers; they no longer have to hope that the influencer can successfully position the post. When combined with Facebook's abilities to target a specific audience, the company can be directly responsible for the success of an influencer campaign. With the post, they can target a highly specific customer base using the an influencer as a trusted vehicle while monitoring, spend, reach, engagement, and CPM. Essentially Facebook has turned the distribution portion of influencer marketing back over to the brand.
Facebook's approach is well-balanced. The brand does not have the ability to directly edit the post's content, they can only adjust how it is shared. The influencer has opportunity to maintain their integrity as a valued voice while providing their sponsor with more access to their fanbase. Influencers may want to reconsider the offers they provide to brands to include the this new feature.
Facebook Launching a Mobile App Specifically for Creators
Instagram already provides Facebook with a sprinkling of live broadcasting capabilities, but it seems they have taken aim at another giant influencer channel, YouTube. Noting the growing deployment of video on its network, Facebook announced the Live Creator Kit at Vidcon in June. The kit contains tools to create and manage a live broadcast, giving influencers everything they need to provide quality vlog content to and interact with their Facebook audience. The app has tabs dedicated to engaging with viewers, which connects the platform's social elements with its new video capabilities.
Live Creator Kit is the latest step Facebook has taken toward embracing YouTube-like stars along with testing monetization schemes to support the publication of video. Recently, personalities like Laura Clery, King Bach, and Eh Bee are finding success in Facebook that they found impossible on influencer-saturated YouTube, limited Instagram, or defunct Vine.
Developing Original Content
Facebook has also joined the virtual arms race of companies vying for content superiority. The announcement of Facebook Watch adds it to the list of providers like HBO, Netflix, Amazon, and now Apple and Disney that are pouring billions into the development of shows, movies, and more. Better original content equates to more subscribers, and more opportunity to generate ad revenue, both of which add to the bottom line. Furthermore, controlling the content means that distributors can create content tailored to their customer's desires, rather than purchasing outgoing programs.
Facebook Watch contains content from Group Nine Media, BuzzFeed, and The Dodo that is viewable within the Facebook app, Apple TV, Amazon Fire, and some smart TV's. With rumors of deals with other large networks for exclusive shows, expect video consumption via Facebook to increase significantly as it begins compete directly with Netflix and YouTube. Facebook is clearly making a bet on video for the future.
Creators Should Get On Board with Facebook's Video Opportunities Now
For influencers, this will create an immense amount of new opportunities to promote video content, engage with fans, and generate new followers on Facebook. The social nature of Facebook itself will likely make video content highly shareable and visible, generating much more reach and engagement that is possible within YouTube. Where YouTube has succeeded largely for influencers doing how-to, review, and vlog content, Facebook will open new opportunities for episodic, comedy, and casual viewing video forms like Clery, Bach, Bee, and others.
Furthermore, Facebook is largely a pay-to-play network that was previously too expensive for many influencers to invest in. Now, Influencers should take advantage of a brand's willingness (and ability) to boost sponsored posts to increase their own following on the network for free.
When working with a brand, influencers should push brands to include boosted Facebook content to increase not only the collaboration's success, but their own visibility and followers. They can provide incentives like a discounted post or live stream. Also, build boosted posts into current their PR sheet as an offering.
The Live Creator Kit is on the horizon, so now is the time for influencers to begin re-engaging with their Facebook fans and build video expertise. With live video coming to Facebook in a big way, start early and build an audience before the competition. Live content can include weekly webcasts, thoughts on hot topics, Q&A sessions, watch-with's, or real-time product unboxings.
Promotion building up to the live event is key. Build anticipation by posting about the stream. Facebook has found that posts one day before the event are the most effective. Then, a catchy description for the video itself makes viewers tune-in. Influencers should also ask their followers to turn on streaming notifications so they are reminded when a video is about to start.
Live video is one of the best ways for influencers to engage directly with their fans. Addressing comments by name excites the audience, generates loyalty, and captures attention. The broadcasts themselves should be at least 10 minutes long to capture more viewers, and should be done with the best internet connection possible.
Again, influencers should consider how they can use live video for brands, and where it will fit within their package (hint: it should be near the top). When the Live Creator Kit is launched, start early and use all of its features to fully customize the streaming experience to fit their personality.
Moving Forward
Facebook's updates are signaling a new future for brands and influencers. Like most, Facebook has recognized the surge towards live video and the need for enhanced collaboration between marketers and influencers. They are moving towards building a vibrant ecosystem where the two parties can work together to build legitimate connections with followers, and now is the time for influencers to lay their foundation.
Get influencer marketing insights from Dealspotr in your inbox.
This guide was published on September 14, 2017
, and last modified on September 14, 2017
.