Q&A with Ellen LaFleche-Christian of Confessions of an Overworked Mom
About the Author

Digital Marketing Manager here at Dealspotr! Email me with your questions: emily@dealspotr.com :)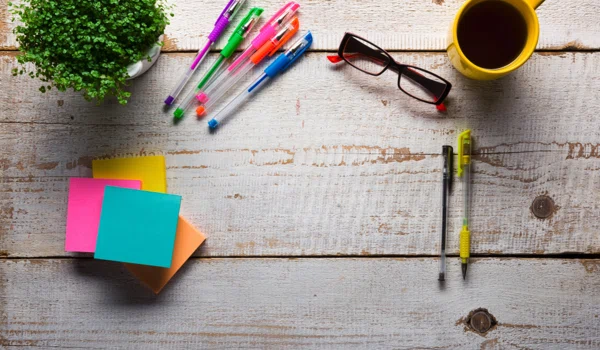 Dealspotr's network of influencers includes notable bloggers and social media personalities across a wide range of topics and interests, but all with a focus on frugal living and saving money. In our weekly Influencer Spotlight, we invite one influencer to share their experiences and success stories with the rest of our community. If you'd like to be featured, send me a message via Dealspotr. 
Sure, Ellen LaFleche-Christian runs her blog Confessions of an Overworked Mom to help women such as herself live healthier, more eco-friendly lifestyles. But she doesn't stop there. She somehow also finds time to keep up with her 5 additional blogs, on topics ranging from reviews, to fashion, to healthy living. Now, she's here to share how she does it with you, the Dealspotr community.
INTRODUCE YOURSELF! FIRST NAME, WHERE YOU'RE FROM, YOUR "DAY JOB," AND ANY OTHER FUN FACTS YOU'D LIKE US TO KNOW.
Hi - I'm Ellen and I'm from Vermont. I juggle 6 blogs (one being Confessions of an Overworked Mom) and a variety of freelance writing assignments.
DESCRIBE YOUR BLOG. WHAT IS IT'S MAIN FOCUS?
I have 6 different blogs so I really write about a number of different topics including healthy living, beauty and fashion, entertainment, and pets. My number one passion is probably healthy living.
HOW DID YOU GET INTO BLOGGING? WHEN DID YOU START?
I left a government job that was really stressful for me and having negative effects on my health. I was looking for something to do to share our journey as we worked toward a more simple life when I started blogging about it.
What was your best-performing blog post in the past year? 
My best blog post is probably the one about sticking to a Paleo diet. It's not easy to do but it's so worth it to improve how you feel. 
What's the one way your blog is unique or distinct from other blogs in your niche?
My focus is healthy living for busy women. I'm not a fitness fanatic or a gourmet foodie. I'm just an average woman trying to make healthier changes that don't take up loads of time.
WHAT'S ONE THING YOU LOVE ABOUT DEALSPOTR? HAS DEALSPOTR HELPED YOUR BLOG OUT IN ANY WAY?
Dealspotr has definitely helped me save money when I shop and it's given me a new way to monetize my blog posts with the widget.
IF YOU COULD IDENTIFY THE ONE THING (OKAY, OR MULTIPLE THINGS) RESPONSIBLE FOR YOUR BLOG'S SUCCESS, WHAT WOULD THAT BE?
I think I'm easy to relate to. At least, that's what I'm told by brands that email me. I'm someone that many people can relate to.
WHAT ADVICE WOULD YOU GIVE TO SOMEONE LOOKING TO START A BLOG?
Blog about something you love and be yourself.
IS THERE A USEFUL TOOL OR RESOURCE YOU'VE USED THAT YOU'D RECOMMEND TO OTHER BLOGGERS? MAYBE SOMETHING OTHER BLOGGERS MIGHT NOT KNOW ABOUT?
I highly recommend Grammarly which is an extension you can add to your toolbar that will help you with grammar, punctuation, and spelling. There's nothing worse than reading a post that's loaded with errors.
Tell us about the most exhilarating moment you've experienced as a blogger.
I've been on some amazing trips all over the country that I never would have had a chance to do if it wasn't for my blog.
Which major blogger or influencer do you most admire and why?
I really admire Dawn from Cutefetti because she is nice to everyone and she's amazingly creative.
Have you ever experienced a moment when you wanted to quit blogging? How did you overcome it?
I don't think so. I love blogging. There are times when I've been really disappointed at not being chosen for an opportunity and there are tons of times that I doubt whether I'll ever get to where I want to be in my skill set. But, overall, I love blogging, and I can't imagine not doing it.
What's your favorite TV show?
I don't watch a lot of TV really but we are all huge Sci-Fi nerds in my house and love movies like "Sharknado," "Lake Placid," and "Tremors."
What's your favorite snack? 
When I'm being really bad, pizza. When I'm being good, Snapea Crisps.
If you could have dinner with anyone, living or dead, who would it be? 
My Grandmother. I never really appreciated how much knowledge she had that's lost now and I'd love to just sit and chat.
You can read Ellen's blog here. You can also follow her on Dealspotr, Facebook, Twitter, and Pinterest.
Are you a blogger or social media influencer who loves sharing advice on saving money? Dealspotr is a rapidly growing community of deal hunters and savvy shoppers - join our Influencer Network to gain visibility, earn perks, take on paid gigs, and help people save money.
Get each week's best deals from Dealspotr in your inbox
This guide was published on February 16, 2017
, and last modified on February 16, 2017
.