Q&A with Mary-Evelyn Cassidy of Pop Culture Shock
About the Author

Digital Marketing Manager here at Dealspotr! Email me with your questions: emily@dealspotr.com :)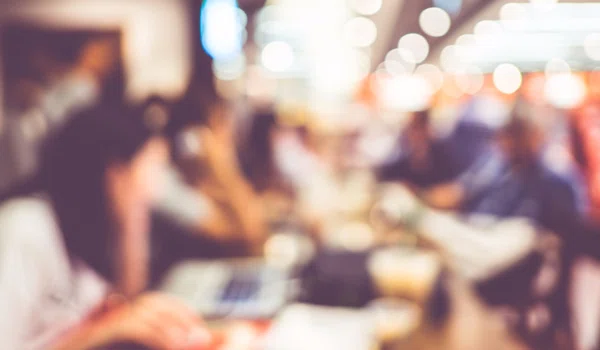 Dealspotr's network of influencers includes notable bloggers and social media personalities across a wide range of topics and interests, but all with a focus on frugal living and saving money. In our weekly Influencer Spotlight, we invite one influencer to share their experiences and success stories with the rest of our community. If you'd like to be featured, send me a message via Dealspotr. 
When Mary-Evelyn Cassidy first started her blog, she thought it would be centered around entertainment and the latest pop culture happenings. Hence, the blog title Pop Culture Shock. But as she continued to write, she realized her calling may be somewhere else - reviewing products so others can save money on them. Now, Mary-Evelyn uses her blog to give her honest opinion on the products that she tries, and decides for her readers if they're worth buying or not. Hear what led her to change her niche, and get some inside scoop in today's Influencer Q & A. 
INTRODUCE YOURSELF! FIRST NAME, WHERE YOU'RE FROM, YOUR "DAY JOB," AND ANY OTHER FUN FACTS YOU'D LIKE US TO KNOW.
Hi y'all! My name is Mary-Evelyn and I was born in Tennessee, where I lived until I was 10. My family then moved to Pennsylvania, and that's where I was raised. I've lived in a few places in the U.S. and find that no matter where you live in our amazing country, people are very much the same and quite lovely. Ultimately though, when it was time to settle down my husband and I choose to return to Pennsylvania to be closer to our families. 
DESCRIBE YOUR BLOG. WHAT IS ITS MAIN FOCUS?
My blog is PopCShock.com, which stands for Pop Culture Shock. I choose the name because I wanted to write about all of the things the make up our modern day culture -- music, movies, fashion, etcetera. However, the blog evolved into product reviews, DIY, and recipes. I'd had a few really bad experiences with products and wanted to share that with others so that they wouldn't waste their money. With so much positivity from readers, I began to focus on the best and not-so-great products for consumers. Of course I sprinkle a little DIY and recipes in the blog because these are things that I enjoy -- and who doesn't love to share a great recipe or a money saving DIY?
HOW DID YOU GET INTO BLOGGING? WHEN DID YOU START?
I began blogging almost two years ago and it happened purely by accident. As I previously said, the drive behind my blog was to share a few of my own experiences. But, what pushed me to begin was my boss. I'm an editorial assistant for a large beauty and lifestyle digital outlet. Within that, I don't do any writing and I really wanted to. My boss suggested -- actually she kept pushing me -- to just jump in and begin a blog writing about the things that I enjoy. The day that I shared my frustration over purchasing a product that didn't work, she said, "Looks like you have your first post." And I haven't stopped writing since then.
WHAT WAS YOUR BEST-PERFORMING BLOG POST IN THE PAST YEAR? WHAT DO YOU THINK MADE IT SUCCESSFUL?
Oh, that's easy. "How To Make Organic Liquid Hand Soap and Other Coconut Oil Fun," has been my best-performing post within the past 12-months. I think it's because that post is a combination of a review and has several money saving DIY recipes. There is a huge movement toward organic items and I have yet to encounter anyone who doesn't love Do-It-Yourself projects that save money. 

WHAT'S THE ONE WAY YOUR BLOG IS UNIQUE OR DISTINCT FROM OTHER BLOGS IN YOUR NICHE?
I believe that my blog is different from others because it's my unique perspective. I give brutally honest reviews of products while still having fun. I also integrate YouTube videos into my posts. For example, when I do a DIY I will create a video to show readers exactly how I've made something or for a product review, I will demonstrate how the product does or doesn't work. I think that gives readers a better understanding. 
WHAT'S THE ONE THING YOU LOVE ABOUT DEALSPOTR? HAS DEALSPOTR HELPED YOUR BLOG IN ANY WAY?
Just one? I love that I can make money while helping both my family and other families save money! It doesn't get any better than that. Dealspotr is a true community with people that are just like me, and everyone helps each other. Dealspotr is the only site that I trust because the community checks to make sure that the deals that are posted actually work! As for helping my blog, yes Dealspotr has. I've written a blog post "How To Find The Most Accurate Deals Online With Dealspotr," and shared a post "Everything You Need to Know About Rebate Apps." It's gotten me quite a bit of traffic and helped to introduce a few readers to Dealspotr. 
IF YOU COULD IDENTIFY THE ONE THING (OKAY, OR MULTIPLE THINGS) RESPONSIBLE FOR YOUR BLOG'S SUCCESS, WHAT WOULD THAT BE?
I would have to say consistency and dedication. A lot of people that I talk to believe that you can just start blogging and suddenly you'll be super successful. It takes time to build up readership and you have to be dedicated to posting on a consistent basis. While I don't believe that you need to post on a daily basis, posting at least three times a week -- preferably on the same days -- is a good rule of thumb. 
WHAT ADVICE WOULD YOU GIVE TO SOMEONE LOOKING TO START A BLOG?
Take your time and think about what your real passions are. The saying "write what you know," is very true. So before you even begin your blog, decide what you truly want to share. I thought that I wanted to write about pop culture, but in the end I really wanted to find ways to save money and share that with others. While I wouldn't say that it was wasted time, because I learned a few things, I do wish that I'd taken a little time to figure out what I really like to write about. 

IS THERE A USEFUL TOOL OR RESOURCE YOU'VE USED THAT YOU'D RECOMMEND TO OTHER BLOGGERS? MAYBE SOMETHING OTHER BLOGGERS MIGHT NOT KNOW ABOUT?
There are huge blogging communities for every niche of blogger. I always recommend to anyone who's starting out, or even seasoned bloggers, to join one. Your learn so much from other bloggers, as well as sharing your own experiences. And just as with Dealspotr, there is a camaraderie.
TELL US ABOUT THE MOST EXHILARATING MOMENT YOU'VE EXPERIENCED AS A BLOGGER?
Wow, that's a tough one because I find blogging in and of itself to be exhilarating. Actually, I would have to say one of the most satisfying moments that I have had blogging is when I received an email thanking me for a product review. I'd written about a very pricey T.V. antenna that didn't work and a reader was grateful. 
WHICH MAJOR BLOGGER OR INFLUENCER DO YOU MOST ADMIRE AND WHY?
That's easy. The blogger that I most admire is my boss at The Makeup Examiner. She is the hardest working person that I know. This is a woman who has overcome so much and never feels sorry for herself. She simply continues to move forward no matter what and she has given me some of the best professional advice of my life, which is another reason why I admire her. She seems to always have time to answer questions or give advice. 
HAVE YOU EVER EXPERIENCED A MOMENT WHEN YOU WANTED TO QUIT BLOGGING? HOW DID YOU OVERCOME IT?
I have never wanted to quit blogging, but there are days when the last thing that I want to do is write. I overcome this feeling because I believe that I owe it to my readers and followers to post. These people are kind enough to subscribe to my blog and I owe it to them. 
WHAT'S YOUR FAVORITE TV SHOW?
I have a few favorites, but at the moment I'm loving "The Great British Baking Show" on PBS. I love to cook and bake, and the creations that these bakers make are amazing! 
WHAT'S YOUR FAVORITE SNACK?
Honey Mustard Pretzels, and of course anything chocolate! 
IF YOU COULD HAVE DINNER WITH ANYONE, LIVING OR DEAD, WHO WOULD IT BE?
Another… just one? I guess I would have to say I would love to have dinner with my Granddad. He always had the answer to any problem. He was a really great man and always so calm no matter what kinda craziness was going on. I would love to be able to ask him so much about life. 
Anything else you'd like to add?
Life can be absolutely hectic at times and during those times, hold on to the ones that you love. Also, be kind always! 
You can read Mary-Evelyn's blog at PopCShock.com. You can also follow her on Dealspotr, Facebook, Twitter, and Instagram. 
Are you a blogger or social media influencer who loves sharing advice on saving money? Dealspotr is a rapidly growing community of deal hunters and savvy shoppers - join our Influencer Network to gain visibility, earn perks, take on paid gigs, and help people save money.
Get each week's best deals from Dealspotr in your inbox
This guide was published on March 2, 2017
, and last modified on March 2, 2017
.