90+ Discounts and Financial Aid Resources for Pet Insurance, Prescriptions, & Other Pet Care Expenses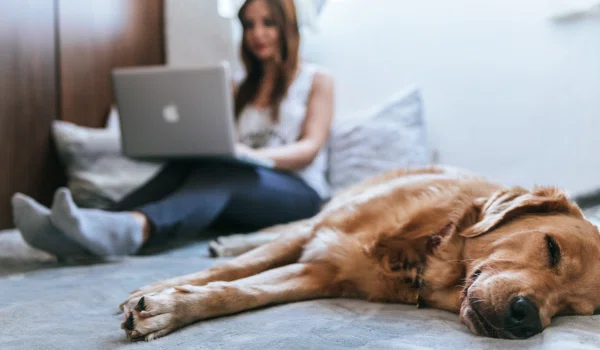 For America's 85 million pet owners, our dogs, cats, birds, fish, and other various creatures are important members of our family.
They not only provide us with comfort, support, and endless entertainment, but they also offer important services to folks with disabilities and people with mental illnesses as well as to our neighborhood fire departments and emergency rescue teams.
Medical care for our pets has gotten much more advanced in recent years, but unfortunately that advancement has come with soaring veterinary care costs. Vet care costs for folks in the US are expected to exceed $18 billion in 2018 as a pet receives emergency care every two and a half seconds and an owner receives a vet bill of over $1,000 every six seconds across the country.
Still, despite the financial burden that pet care can present, estimates suggest that only about one percent of pet owners in the US have pet insurance.
But, we all want our pets to live long, healthful lives and there are options out there for people who want to get their pet covered by insurance and folks who are struggling to pay their veterinary bills or just need a little extra help covering the basics.
That's why we've put together this guide to help you save on pet care expenses. Here's what you'll get in this guide:
Our top six tips for saving money on pet care costs.

Info on 13 of the best pet insurance companies and ideas for how to save money on each of them.

Tons more resources for saving money on prescriptions and getting financial assistance for your pet care expenses.
Top 6 tips for saving on pet care costs
With these six tips in mind, you'll be way ahead of potential pet care costs, and know how to plan for any unexpected pet care costs in the future.
Prioritize preventive care
One of the best things that you can do is take your pet for regular check-ups and preventive care appointments. The earlier you catch something that's wrong with your pet, the easier—and cheaper—it will be to treat them.
Weigh your insurance options
Some plans might come with a high monthly premium, but will reimburse you for a large chunk of the expenses if something does come up.
Other types of plans have a very low monthly payment, but only offer a small percentage discount on vet services. Compare and contrast plans to figure out which works best with your situation and your pet's general health.
Look for work-sponsored pet insurance
Find out if your employer or member association offers pet insurance as one of their benefits. Pet insurance is one of the fastest growing voluntary employee benefits and is included as a perk in some organizations, so it's worth asking whether it's an option they offer or would consider offering.
Consider a regular care rider
Many insurance companies only offer care in the case of accidents, illnesses, and emergencies. However, some will also offer the option to add on a regular or preventive care rider that can help you cover the cost of routine services. Think about whether it might make sense financially for you to add on one of these extra packages to your pet insurance plan.
Know which breeds are the healthiest
Research the breed of pet you're getting before bringing a furry friend home. Many types of pets, especially purebred animals, have congenital, hereditary, and other health afflictions that are especially common for their breed. And, many insurance companies don't offer coverage for those same conditions.
Do your research to figure out whether you can afford to cover these common issues or if it makes more sense for you to get a pet that's less likely to deal with these conditions.
Grab a prescription drug card
Many sites offer a free, printable discount card for prescriptions for your pet that can save you a huge chunk of money on your animal's medications. We've provided a list of several of these cards later on in this article.
13 pet insurance plans and ways to save
You wouldn't let your child, spouse, or other family members go uninsured, so why risk it with your pet? While the monthly bills may seem pointless while your pet is happy and healthy, you'll be grateful to have coverage if something serious happens to your pet or they become ill.
And, with vet bills climbing each year, purchasing insurance for your pet is a smart investment that can ensure your furry friend stays healthy and happy, even if an emergency comes up. Check out these pet insurance plans:
Petplan
Petplan offers health insurance for cats and dogs that will cover as much as 90% of your veterinarian bills. Your monthly premium will vary based on the size, breed, and age of your pet and which of their three plan tiers you select.
Ways to save:
Request a quote online, they'll give you an automatic 5% discount on your plan.

Check for Petplan promo codes fro 5 - 10% off, plus you'll get a free pet first aid kit.

Fans of the Animal Rescue Site get a 10% lifetime discount when you request your quote here.

AARP members can save up to 10% when you sign up online, plus get a $35 prepaid Petplan Visa card to use on pet care expenses.

Veterinary professionals and vet school students get a 5% professional discount.

Law enforcement agencies and National Police Dog Foundation supporters, friends, and family get 10% off when you use the code: NPDF10. For each new Petplan policy using this code, Petplan will make a donation to the National Police Dog Foundation K-9 Health Insurance Fund.

Folks in Australia can get a multi-pet discount of 10% annually if you have three or more pets, while those in the UK get a £12 discount annually for each additional pet.

They offer an employee benefits plan, so check with your employer to see if they offer this service
Nationwide Pet Insurance
The popular insurance company Nationwide offers Nationwide Pet Insurance plans to cover your furry friends with up to 90% reimbursement. You can choose complete coverage plans, or select coverage a la carte depending on your needs. Plans start at $35 per month.
Ways to save:
ASPCA Pet Insurance
Coverage from the leading animal humane society, ASPCA Pet Insurance, provides reimbursement of up to 90%. They offer an annual deductible as opposed to a per-incident deductible which can help you save extra money.
Ways to save:
Embrace
Embrace offers pet care insurance that covers a range of different health issues. According to their data, one in three of their customers makes a claim during the first year of coverage making it a smart investment. Check out their blog, The Water Bowl, to stay up to date on the latest information in pet health.
Ways to save:
Offers a 5% discount for spayed and neutered pets. You can have the discount applied even if you get your pet spayed or neutered after you sign up with them.

Multi-pet discounts of 5% are offered if you have two or more pets enrolled.

Get a 5% for paying annually as opposed to monthly as well as for choosing to pay directly from your bank account rather than through a credit or debit card.

Active military service members receive a 5% discount with proof of status.

USAA members get a 15% discount which can be combined with other discounts.

Members can also purchase Wellness Rewards, a health savings account plan for routine care, grooming, and everyday expenses where you'll receive free rewards for taking care of your pet.
PetFirst
PetFirst offers plans with 70-90% reimbursement based on your monthly premium. They boast one of the shortest waiting times of any pet insurance, meaning if you sign up when your pet becomes sick or injured, you'll have less of a wait time to get the care they need covered. You can also opt to get a routine care rider to cover part of your regular visits and check-ups.
Ways to save:
Get a discount of $10-20 off your first month when you sign up online.

Save 5-10% if your employer is a member of their Corporate Employee Benefits program.

Veterinary and animal welfare employees receive a 10% discount on their insurance plans.

Medical services animals can get up to a 10% discount.

Active service members and veterans receive a 5% discount on insurance.

Families with multiple pets get a 5% discount on your second plan, a 10% discount on your third plan and beyond.

Get a 10% discount through LovePets when you use code: SAVE10, or check for other PetFirst promo codes.
Trupanion
Trupanion's coverage is guaranteed to cover 90% of your vet costs with unlimited payouts made directly to your vet. Unlike some other options, they cover congenital and hereditary conditions that your pet may have.
Ways to save:
US Veterans with verified service dogs can get their vet bills covered in full through their US Veteran Service Dogs program. Eligibility is determined by the VA.

They also have an employee benefits program, so check with your employer to see if you're covered.
Healthy Paws
Healthy Paws is a top-ranked insurance company that covers accidents, illnesses, cancer, emergency care, genetic conditions, and alternative care. They offer 90% reimbursement as well as annual deductibles rather than per-incident.
Ways to save:
Test drive their program free for a month through their 30-day Free Look program. You won't be charged as long as you cancel within the month and don't submit a claim.

Not a savings opportunity per se, but for every quote you get from Healthy Paws, a donation will be made to a homeless pet shelter.

Offers an employee benefits program, so check with your employer to see if they provide this service. Some chapters of member organizations like AAA also offer Healthy Paws insurance as a benefit.

Check for other available Healthy Paws deals here.
Pet Premium
Pet Premium's programs include an accidents-only plan as well as a full-coverage plan that handles preventive care, congenital and hereditary diseases, behavioral treatments, and illness. You can select different coverage plans with up to 90% reimbursement.
Ways to save:
Get a free, fully-refundable 30-day trial when you sign up with them.
Hartville Pet Insurance
You can mix-and-match plans with Hartville Pet Insurance depending on whether you need full coverage, add-on preventive care, or just coverage for accidents. Check out their Pet Insurance Education section to learn more about pet insurance and how to manage your costs.
Ways to save:
Several member associations offer discounts on Hartville insurance. Members of the American Judges Association can get a discount using code: AJAPet, members of the American Bar Association also receive a discount with membership, and members of the American Military Society can save using code: AGBAMS. Check with your member association to see if they offer this service.

Get 10% off when you add an additional pet to your plan.

Get an additional discount when you pay annually as opposed to monthly.
Pet's Best
Pet's Best offers a comprehensive benefits program which, unlike many others, includes routine care as part of your coverage with no upper age limit. You'll also get free, unlimited access to their 24/7 Vet Hotline, a value of over $100.
Ways to save:
Figo Pet Insurance
Figo Pet Insurance is a newer pet insurance startup that's been around since 2015. One of their key features is the Pet Cloud, an app for members that allows you to easily track and share your pet's health records, remember when your pet is due for certain shots and checkups, and even offers a page for your pet if they're lost and someone finds them so you can get them back quickly and safely.
Ways to save:
Check here to find their discount options. You can typically get a discount code through a number of avenues including internet partners, animal shelters and humane societies, corporate benefits plans, and more. Military service members and veterinary professionals and students may also be able to find discounts.
Pet Assure
Pet Assure offers a veterinary discount plan as opposed to an insurance plan. That means that instead of making claims and getting reimbursed, you'll make a small monthly payment (typically $7.95) and receive a discount of up to 25% on all types of veterinary care when you bring your card to an in-network vet.
For instance, where a routine visit might normally cost you $45, with your Pet Assure card you'll save $11.25 off of their normal rate. They cover most pets including monkeys and llamas! You can also combine this card with a normal pet insurance plan to make sure you're still saving money even if your deductibles are high or if your claim is rejected.
American Kennel Club
If your dog has been newly registered with the American Kennel Club you can get a certificate for 30 days worth of free insurance here. The wait period for accident coverage is just one day, you can get claims of up to $500 per incident, and the deductible is just $100.
Websites to compare different pet insurance plans
Even with all of these options, selecting the right plan can be challenging. Do you want to go with a lower monthly premium, but have less of your costs reimbursed when you need to make a claim? Do you need coverage for preventive and routine care, or just enough to keep you secure if an emergency pops up?
If you're struggling to decide which plan is right for you, these websites allow you to plug in your information and compare different insurance plans to find the one that is the most affordable and most effective for your pet:
Pet prescription discounts
Of course, if your pet does become ill, if they have a chronic condition that needs to be maintained, or if they need to be treated for everyday pet things like fleas and ticks, you'll probably need to purchase their medications out-of-pocket since most companies only cover some prescriptions or don't cover them at all.
These stores can help you get discounted medications as well as coupons and savings:
PetCareRx offers a wide variety of both prescription and over-the-counter pet medications at discounted prices.
Ways to save:
Sign up for their email list to get a discount code to use on your first order.

Save 20% off flea and tick, heartworm, and prescription meds using the code: EXTRA20.

Get $5 off orders with these PetCareRx promo codes.

You can also join their wholesale program PetPlus for $50 annually to get wholesale prices on medications, 20% off other supplies, and exclusive member benefits like $50 off your first dog-sitter booking.

Join the PetCareRx Rewards program to earn points towards future purchases for every dollar you spend.

Check here for a bunch of discount and coupon codes, many of which are good through the end of 2019.
1-800-PetMeds is licensed online pharmacy accredited by the Better Business Bureau that has served over 10 million customers to date. They offer a wide selection of medications from all major brands as well as support from expert pharmacists who can help you choose the right prescription and ensure there are not interactions.
Ways to save:
Get 20% off your first order and free vet tips when you sign up for their mailing list.

Click here to get special coupon codes. Right now they're offering a 5% off or a $5 off discount code.

Right now you can save 20% using code: SAVE20.
Discount Drug Card
Discount Drug Card offers a special free discount card just for pet prescriptions that can save you as much as 80% when you present it to your pharmacist. Click here to download your free card.
Pet Drug Card
Print out the free Pet Drug Card to save up to 75% on your pet's prescriptions. You can present this card at most major retailers. They also offer a list of coupons for specific pet medications that you can find here.
GoodRx Pets
Just like the human version of their website, GoodRx Pets for pets allows you to compare prices of your pet's medication from different suppliers and get coupons to save up to 80% off the retail price.
WellRx
While WellRx doesn't offer discounts on pet prescriptions specifically, many medications that are prescribed for pets have a human equivalent that you can get at your local pharmacy. Ask your doctor to prescribe the human version of your pet's medications and use the WellRx card or app to get discounts of up to 80% on their prescriptions.
Financial assistance and crowdfunding resources for pet care
There aren't very many options for folks without insurance whose pet has an emergency or develops an illness.
The unfortunate truth is that because treatment costs are out of reach for many families, hundreds of thousands of pet owners each year have to make the difficult decision to put their pet down rather than pursue treatment, a practice sometimes called economic euthanasia.
Still, there are a few options available that can help you get reduced rates or even cover some or all of your costs if you find yourself in an emergency situation.
Waggle
Waggle is a 510(c)(3) crowdfunding site for pets with emergencies that their families can't afford. Folks can sign up to make monthly donations or they can scroll through the different pet profiles here and choose which ones they'd like to support. You can't post directly with Waggle, but you can find out if your vet is an affiliate and ask them to post on your behalf.
Plumfund
Plumfund is a crowdfunding site with a section specifically dedicated to helping people pay their pet's medical bills. It allows you to set up a free fundraising site to share with your friends and social networks.
This service is easy to use and free, but they do take a small transaction fee from your donations. Check out some of their pet campaigns here. You can also check out other crowdfunding sites such as GoFundMe, IndieGoGo, YouCaring, and more to set up a page for your vet bills.
Paws 4 A Cure
Paws 4 A Cure is a nonprofit that gives out small emergency grants to families in need. They get a lot of requests and so recommend applying to several different financial assistance programs. Click here to find out more.
Big Hearts Fund
Pet owners whose dog or cat is dealing with heart disease can apply for grants from the nonprofit Big Hearts Fund. They're currently at capacity and aren't opening new applications, but check back with them to find out when they'll open their pool again.
The Pet Fund
The Pet Fund provides pet owners with emergency grants of up to $500 for non-emergency, non-basic care including things like cancer treatments, chronic conditions, and heart disease. Click here to apply.
The Mosby Foundation
The Mosby Foundation also provides grants for non-emergency care. Check here to apply.
The Onyx and Breezy Foundation
The Onyx and Breezy Foundation offers grants to pet owners in need who have applied for Care Credit and been rejected part or all of the amount. Check here to find out more about requesting a grant.
Red Rover
Red Rover offers grants of around $200 to low-income families in order to cover their emergency vet bills. They also offer slightly larger grants for people escaping domestic violence to cover the costs of boarding your dog or other needs you may have in this situation.
If you don't qualify for either of these, you can check out their resources page here for a bunch of other ideas for getting financial assistance.
Veterinary medical schools
Often veterinary schools will offer reduced rates on their services because your visit will be used to help train medical students. Check here to find veterinary schools that are accredited by the American Medical Veterinary Association near you.
Bestfriends.org
Bestfriends.org doesn't offer financial assistance, but they do have a very useful resources page that can give you a bunch of good ideas to save money or get assistance for your vet bills.
Other options
Many states, local humane societies, breed specific organizations, disease-specific nonprofits, and other charitable organizations offer financial assistance. If your dog is a specific breed or has a specific condition, check with relevant organizations to see if they have a grant program.
You can also look into humane societies in your area or check with your state's veterinary association to see if they offer assistance. Last, you can ask your vet if they offer a sliding scale for low-income clients.
We all want to ensure a happy and healthy life for our pets, but the high cost of healthcare for our animal companions can be a challenging financial burden. Explore some of these tips to find out the best way to plan for your pet's future and get discounts, savings, and assistance on your veterinary bills.
If you're looking for more ways to save and smart advice on keeping your finances in shape, check out the rest of the Dealspotr blog which is updated regularly. Be sure to also take a look at the Dealspotr homepage for discounts and coupon codes on tons of products and services.
Get each week's best deals from Dealspotr in your inbox
This guide was published on May 2, 2018
, and last modified on May 2, 2018
.