Save On Children's Clothing Expenses At Carter's With Six Simple Steps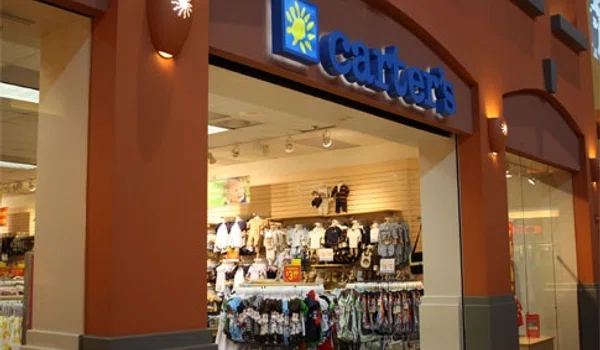 @dealspotr posted this article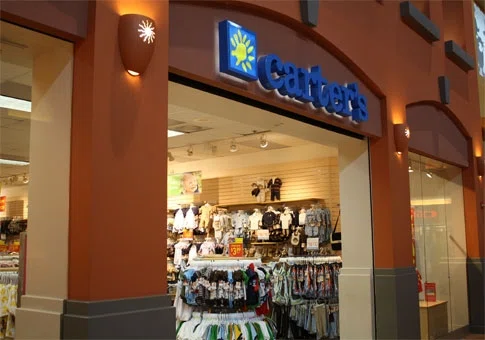 There's one thing we know about babies: they grow really, really fast. As a new or expecting parent, it's imperative to hunt for the best clothing sales at popular retailers like Carter's – with all the food, diapers, toys, and miscellaneous expenses that come with a new child, saving money anywhere help, particularly creatures that grow out of their clothes every few weeks.
To help, we've gathered the best tips to help shoppers in their pursuit of maximum savings when shopping in Carter's stores or their website.

Utilize Social Networks
The first step in catching the best deals at Carter's is through their Facebook and Twitter pages. The Facebook page in particular is essential for anyone shopping regularly at Carter's: along with the many pictures of adorable little ones they post, there are invaluable offers and coupons posted regularly. It's also the best place to find out about sales in-store without a traditional weekly circular, providing information on new products and promotions instantaneously.
The Twitter page doesn't have as many deals to offer, but they do tweet promo codes to enter on their website, for perks like free shipping on any of their products.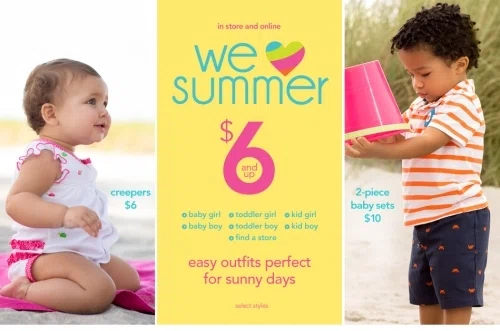 Find Hidden Website Deals
The first thing to do when visiting the Carter's website is to sign up for their e-mail program, which is their alternative to the rewards programs and credit cards other family clothing companies offer. This program includes exclusive online or in-store coupons, email blasts about new promotions, and all the other money-saving goodies that used to appear in the Sunday newspaper.
The front page itself is also a great resource: large, colorful ads always adorn the home page, highlighting multiple deals of the week and new offerings (which themselves often arrive with a discount to get shoppers interested).
Besides the e-mail program and and their home page, there is a hidden page that takes shoppers to a handy, organized page of special offers. Just scroll to the bottom of the home page and in the grey bar of links across the bottom, select the Today's Special Offers option under the Shopping With Us heading.
This is where the extra stuff is hidden: clearance sales, news of upcoming events, and various other promotions that might not be readily listed on the website or in typical advertising campaigns. You should bookmark this page and visit regularly to catch great deals early on.
Of course, we're always offering great promo codes to use when shopping on Carter's website or in their stores. Right now we've got both a 20% coupon of any purchase of $40 or more online, and a printable coupon good at any Carter's store for 15% of your entire purchase.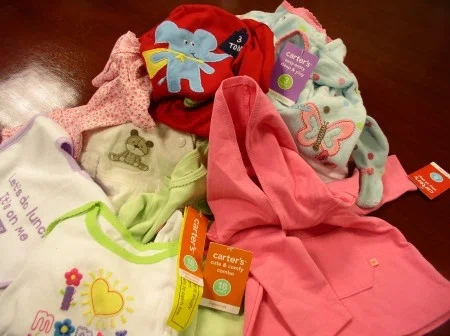 Take Advantage of In-Store Deals and Specials
Occasionally, Carter's will hold Doorbuster or Power Hour sales, windows of time where shoppers can take advantage of extra savings on a wide range of toddler and infant clothing. The best way to find out about these is through the Facebook page and e-mail program, both of which funnel any and all information about upcoming promotions at both their physical locations and online.
Quick tip: not sure where the closest Carter's is? They have a handy store locator on their website to point you in the right direction.
We've covered Kohl's Cash with our last Insider's Guide: it's an occasional promotion where spending a certain amount of cash will earn increasing "cash" to spend in the store at a later, specified date. Carter's has a similar program in-store called Carter's Rewards (a promotion that's running until June 2013, and may run again in the future), where any purchase of $50 earns you $10 to spend in the future. Like Kohl's Cash, these are stackable: spending $100 earns $20 in gift cash, and $300 would earn $60, with a limit at $200 per transaction.
When a little one is changing sizes, it's the perfect opportunity to stock up on styling attire for the next few months, while stashing even more cash in the future, to help tackle the constant demands of clothing a growing child.
Price Adjustment/Return Policy
One of the things many shoppers forget about buying an item at their favorite retailer is watching the price for a few weeks afterwards, in case it drops further. Like many retailers, Carter's price adjustment policy allows for a shopper to be reimbursed for any lowered price of a purchased item up to 14 days after it was bought – whether in store or online.
If it turns out an item is the wrong size or is defective, Carter's has a standard return policy for both in-store and online purchases (though online purchases will not be reimbursed for shipping and handling charges). A toll-free number and live chat (available seven days a week) is always ready to handle any questions or complaints one might have with a past, present, or future purchase.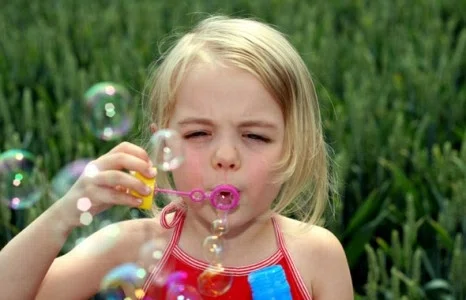 Six Steps To Ensure Maximum Savings