30 Stunning Statistics About Online Privacy in 2018
About the Author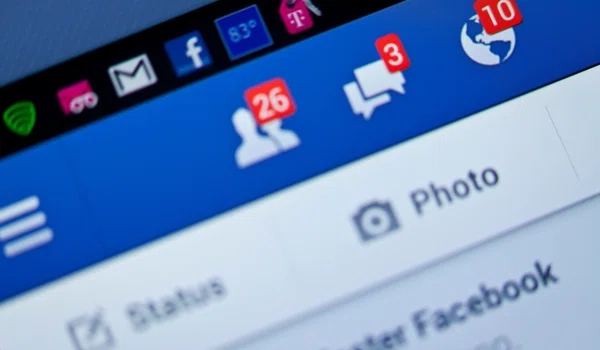 Internet privacy is the last thing most people think about when surfing cat videos at 3:00 a.m. However, it might be the first thing you should consider when browsing the web.
All that browsing creates data on personal habits, interests, and shopping trends, and everyone from marketers to the government would like to get their hands on it - and companies will pay a lot of money for that data.
What it really boils down to is that there is no Internet anonymity anymore. Every action taken on any digital device is trackable, so you should always be aware of what you're putting out on the web - even if you delete it later.
To help you out and help you with browsing awareness, we've gathered the 30 most mind blowing facts about internet privacy.
30 Shocking Facts About Internet Privacy
From January to June of 2017, the U.S. Government and federal agencies sent 32,716 user data requests to Facebook. That's more than the next 7 countries combined.

A web transparency study done by Princeton says 76% of websites contain Google tracking devices and 24% have Facebook trackers.

The Pew Research Center says 55% of Internet users have performed an action online to block specific organizations, people, or the government.

Another tidbit from Pew: 1% of Internet surfers have lost a job because of what they've posted online.


Nearly 60% of teenagers online have received an IM or email from a stranger, and half have responded.

Only half of online shoppers are concerned about the security of their bank details when shopping online.

According to SearchRPM, 1 in 20 children admitted to arranging a secret meeting with someone they met online.

In 2016, cybercrime cost the global economy over $450 billion.

According to the San Diego County District Attorney, Internet crimes are the fastest growing crime segment.

Fossbytes says that around 30,000 websites are hacked every day.

92% of teens use their real name on their social media profiles.

51% of consumers and 64% of Millennials say they had an online and/or mobile account compromised in 2016.


20% of parents do not supervise their children's Internet usage.

70% of U.S. adults say it is at least "somewhat likely" that their own phone calls and emails are being monitored by the government. This includes 37% who believe that this type of surveillance is "very likely."

The largest ever data breach happened in 2013 when 3 billion Yahoo users' phone numbers, birth dates, and security questions, were hacked.


Nearly 62% of teenagers say their parents know nothing about the websites they frequent.

Researchers say it would take 76 hours each year to read all the user agreements we see (and agree to).

In 2016, 15.4 million Americans were victims of identity theft.

Over 95% of Americans are concerned about companies collecting and selling their personal information without their consent.

Of the 45 million kids using the Internet today, one in four has encountered a pornographic website.
Get each week's best deals from Dealspotr in your inbox
This guide was published on February 22, 2018
, and last modified on February 22, 2018
.