10 Smart Home Security System Startups, Compared: Arlo vs. Nest vs. Amazon Cloud Cam (+ Others)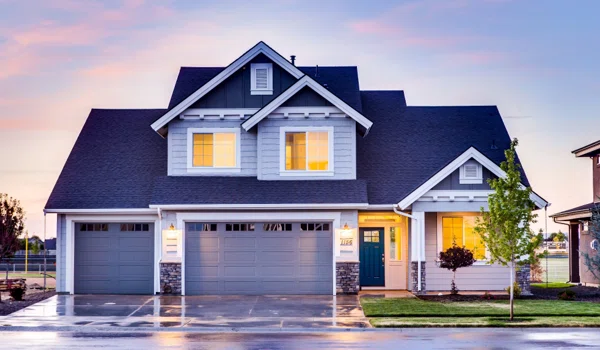 According to the Bureau of Justice Statistics, U.S. households experienced 15.9 million property crimes at a rate of 119.4 per 1,000 households in 2016. Additional sources indicate that home burglaries occur every 18 seconds in this country, adding up to around 200 per hour and 4,800 daily.
The scariest part? A household member is home during 28% of these burglaries, likely to experience some form of violent victimization in up to 7% of them.
But what can be done? Well, for one thing, statistics also reveal 60% of convicted home invaders explained the presence of home security systems caused them to avoid certain houses and select another without one instead. This makes a pretty good case for home security systems!
But how can anyone decide which type of system is best with so many on the market today? With smart homes growing in number, we've gone in for the deepest research to give you the information and comparison info you need to make an educated choice on smart home security systems. Which one is best for you? Let's take a look:
Nest Secure
First up: Nest. Nest sends a notification to your phone if the alarm is triggered, and you can check the Nest app to see what exactly caused the trigger. The No Rush arm/disarm setting lets you set how much time you need to leave or come in.
If you (or forgetful family members) don't feel like memorizing codes, just touch the Nest Guard with any Nest Tag to arm or disarm with a single tap (or you can opt for a pass code if you prefer).
You can also set a schedule to let people in at certain times, like a nanny, housekeeper, or dog walker.
The discreet sensors provided are able to detect motion in a room as well as the opening/closing of doors/windows. You can choose from Quiet Open when you don't want any sound as you open the door, or select the Open tone when you want a subtle tone to sound when the door opens. Use Dog Pass to make sure your pet doesn't set off motion sensors, and access the system's Pathlight when you need help navigating dark areas.
Arm/disarm remotely? Yes, with the Nest app; you can also get Remind Me alerts to your phone when you forget to arm system before leaving.
Initial price: $499 gets you the alarm system starter pack.
Monthly fees? Only if you opt for professional monitoring or cellular backup.
Extra fees? Runs on WiFi but can add cellular backup for $5 per month.
Promo codes: Find 15% off Nest promo codes here.
DIY installation? Yes, you can definitely self-install, or you can also hire a 'Nest Pro' near you to show you how it's done.
Contract required? Only for extras like the lower-priced professional monitoring.
Professional monitoring? Monitor the system yourself free of charge or have it professionally monitored for a monthly fee. Professional monitoring starts at $24.99 monthly with a 3-year contract, or $34.99 monthly with no long-term agreement
Cameras available? Yes, there are 4 types of indoor and outdoor Nest Cams which show the area setting off the alarm when you get an alert. If you have a Nest Aware subscription, you can also record monitored areas continuously and even create a video of any intruders for the police.
Connectable with: If you see the logo on a product, that product connects with Nest. This includes not only Nest products like Nest Thermostat, Nest Protect (smoke and CO2 alarm), Nest Hello (video doorbell), Next X Yale Lock, but a vast assortment of other products entirely like Philips hue, Fitbit, Google Home, Whirlpool brands, Rheem water heaters, Samsung home appliances, and more.
Extra cool features: Nest Aware records everything happening in your home for up to 30 days. 5 days of continuous recording history is $5/month, 10 days is $10/month, and 30 days is $30/month.
Strengths:
Alarm is very loud when it goes off (85 decibels)
Attractive, subtle design
Ease of use
Ease of installation
Works with several Nest and a variety of third party devices
Sensors can be temporarily disarmed
Weaknesses:
Some routers are not compatible with Nest Secure (they provide a list)
Expensive
Doesn't support Alexa voice commands
Doesn't support IFTTT device integration
Bottom Line:
Nest Secure is a good option if you don't mind spending a little more and you've already got a few Nest-compatible devices. It's easy to install, easy to use, and has a sleek, subtle design. It doesn't integrate well with some devices and routers, though, so you should check those out before buying.
Ring Alarm
With several types of video doorbells, Ring starts by monitoring your front door (and everything within 180 degrees of it) — which is surprisingly the point of entry for around 34% of burglars. Ring does this by streaming HD video and audio via WiFi to your PC, phone, or tablet (works with iOS 9 devices or newer and Android 4.4 or newer) even when you're far from home. Speak to and listen for visitors on your doorstep when you're out and about, giving the illusion that you're home.

Pair that with security cams with options like motion sensors, night vision, and solar power backup that can trigger spotlights and sirens, as well as a bevy of accessories and protection plans, and you've got the peace of mind Ring brings.
You can even set schedules for motion detection with the Ring App, which lets you customize zones around your home to get alerts for only the areas and times of day you need. The free Neighbors App seeks to reduce neighborhood crime via real-time crime and safety alerts as well as notifications from law enforcement and Ring.
Arm/disarm remotely? Yes, the free Ring app lets users monitor and adjust all functions of Ring devices remotely.
Initial price: Video doorbells range from $99 to $499, security cameras range from $199 to $249, and whole-home security systems (although not available for purchase yet) will start out at $199. Additional accessories range from $20 - $50.
Monthly fees? Between $3 and $10 per month for protection plans.
Extra fees? Only if you opt for protection plans or extra accessories.
Promo codes: Find Ring promo codes here.
DIY installation? Yes, and Ring doorbells are secured with a proprietary anti-theft screw. If stolen, Ring will replace it free of charge once you provide them with a copy of the police report.
Contract required? No.
Professional monitoring? No.
Cameras available? Yes, several.
Connectable with: Ring connects with all Ring devices as well as a variety of home automation systems. Set them up with IFTTT here.
Extra cool features: With the Ring app's motion sensitivity slider, you can set alerts to notify you for all motion in your selected zone, or only for people.
Strengths:
Clear HD video
Ease of installation
Motion detection notifications are immediately sent to your phone, and you can tap into the live feed to see what's moving
Surprisingly weather-resistant
Ring chime option handy when phone isn't nearby
Weaknesses:
Short battery life (more motion being detected = more battery drain); additional solar panel backup can help with this
Dependent upon WiFi, so make sure your connection is/remains strong
Cloud video backup is appx $30/year per camera
Bottom Line:
Since prices have been lowered on some models, Ring is an affordable home security option for those who prefer something simple. The system is easy to access when not at home and can double as a nanny cam.
Arlo
Arlo Smart Home Security provides wireless HD security cameras for both indoor and outdoor use, as well as a selection for business or other remote use.
Each camera has unique features, including motion and audio recording/alerts, night vision, sirens, rechargeable batteries, solar panels, 2-way talk, air sensors, and wide angle lenses. Compare them here.
The Arlo system connects to tablets, smartphones, or computers and the free app is available for iOS, Android, web browser, or Apple TV.

With the Arlo Basic Plan, which is included free of charge with every camera, Arlo records motion or sound-triggered events via Cloud Library to view, share, or download for 7 days. This plan includes limited support and never expires.
Upgrade to Premier ($99 per year) or Elite ($149 per year) for up to 30 - 60 days Cloud storage, 10- 15 cameras, and unlimited support. Add up to 5 cameras with the Basic Plan for free, or upgrade to add up to 15. If you want continuous video recording (and not just when motion or sound are detected), upgrade to the Arlo Q, Arlo Q Plus, or Arlo Baby camera and add a CVR plan for additional fees.
Arm/disarm remotely? Yes.
Initial price: Cameras and plans vary from $179 - $1099. The Arlo Smart Security System with one Arlo camera (with the Arlo Basic Plan - free with each camera) is $179.99.
Monthly fees? The Arlo Basic Plan is free with every camera, but upgrades vary from $99 - $149 per year.
Extra fees? None unless you opt for the upgrades or additional accessories.
Promo codes: Find Arlo promo codes here.
DIY installation? Yes.
Contract required? No.
Professional monitoring? No.
Cameras available? Yes, there are several options.
Connectable with: Amazon Alexa, IFTTT, and Stringify.
Extra cool features: Customizable with IFTTT, geo-fencing, and smart scheduling. Adjust sensitivity levels to tune out extraneous motion/sound detection or false alerts.
Strengths:
Ease of use
Ease of installation
Stylish design
Outdoor cams are (mostly) weather-resistant
Video clarity is excellent on most cameras, especially in daylight
Weaknesses:
Some outdoor cams had difficulty in below freezing temps
Some had difficulty staying connected to WiFi
Video clarity less clear at night
Although some cameras' security lights turn on with motion or sound, the visible range is very limited in dark or at night
1 - 2 second lag after you hit the Live button before livestream begins
Narrower field of view on some cams than others
Bottom Line:
Arlo's systems generally work well after setup if you have a steady connection. Daytime use in above freezing temps is nearly flawless; nighttime visibility or use in colder temps may have issues. Look into tech support options after the first 90 days - you may need to pay for it or opt for a subscription.
Amaryllo AR5 & iCamPRO
Amaryllo AI has created patented camera robots featuring facial recognition, auto-tracking, head-counting, and object detection. According to their site, the new robotic cameras can "talk, hear, sense, recognize human faces and auto-track intruders 360 degrees and even from behind."
New products including the Amaryllo AR5 won CES Innovation Awards in 2018, making them winners four consecutive years in a row. The most recent of their developments, the AR5, is an intelligent floodlight camera which detects vehicles, faces, pets, allows customizable activity zones, works with "smart door lock" products, and sends free video alerts with an Amaryllo plan.
With military grade encryption, the AR5 reduces false alarms of conventional outdoor floodlight security camera by 99% by utilizing innovative patented technologies to only alert homeowners when humans or vehicles are spotted.
Although we had difficulty locating the AR5 for purchase, we found plenty of Amaryllo's iCamPRO FHD robot models, available here and here. The iCamPRO FHD uses 3 motion sensors to detect movement, and tracks moving objects with perfect 360 degree visibility.
The robot sends notifications of alert activity with time-stamped photo and uses a mechanized infrared filtering system to automatically adjust lenses for clarity in anything from bright sunlight to night vision.
Arm/disarm remotely? Yes, when connected and working properly.
Initial price: $249.99.
Monthly fees? The basic plan offers the past 24 hours of video free of charge, or upgrade to Gold or Platinum plans starting at $9.99/month.
Extra fees? Only for upgrades.
DIY installation? Yes, instructions are on the main site as well as packaging.
Contract required? No.
Professional monitoring? No.
Cameras available? Yes, it functions as a camera itself, and there are several other varieties available as well.
Connectable with: Amaryllo robots are linked to Google services and connect with other Amaryllo devices.
Extra cool features: Advanced encryption ensures videos are seen only by the intended viewer. Device also works as an mp3 player.
Strengths:
Clear video
Ease of setup
Sleek design
2-way audio
Movement sensor work great; product tracks very well
Alarm mode sounds to let intruder know they've been tracked
the iCamPRO is indoor only, where the AR5 (as well as AR4, AR4X and others) are useful outdoors
Weaknesses:
Customer service/returns difficult with purchases on main site
Some had trouble with app disconnecting from system
Bottom Line:
Amaryllo is on the cutting edge in home security. Wait for the AR5 if you can, or go ahead with this model or another Amaryllo robot if you want to check out the tracking. Some issues may be rectified with updates.
Blink Video Doorbell
Featuring two-way audio, infrared night vision, instant-on motion detection, and free cloud storage, the Blink Video Doorbell may be the most affordable, simplest security system so far.
When motion is detected, the camera records a short video and sends you a notification and link indicating that something has triggered motion detection. You can then open the link to watch it and decide how you wish to respond.
You can also answer your door from anywhere, while appearing to be home, or switch to Live View mode via the Blink app.
It's not available yet, but you should be able to get the Blink Video Doorbell in the coming months. Check back to their website FAQ to find out when they're ready!
Arm/disarm remotely? Yes, and you can also set a schedule for it to arm/disarm automatically or do it via Alexa-integrated voice control.
Initial price: $99.
Monthly fees? No, there is no charge for data recorded on the video doorbell.
Extra fees? No, not unless you purchase additional products or accessories.
Promo codes: Find 10% off Blink promo codes here.
DIY installation? Yes.
Contract required? No.
Professional monitoring? No.
Cameras available? Yes, you can purchase additional cameras.
Connectable with: Blink Video Doorbell connects with existing Blink systems, and can connect to Alexa-enabled devices and other brands via IFTTT integration.
Extra cool features: Wire-free. Non-rechargeable batteries included are supposed to last two years.
Strengths:
Stylish modern design
Easy setup
IP65 water resistance
Affordable
Free cloud storage
Weaknesses:
Very simple device, without much extra (some consider this a strength)
Bottom Line:
If you really just want a basic door monitoring device with few bells and whistles at a very affordable price, this could work for you. And since Blink has some already existing products and is working on more to go with this, you can add on over time to get a full security system.
Remo+
Remo+ has created the DoorCam, the world's first over-the-door smart security camera, which connects to WiFi, can be installed in seconds, and requires no wiring like some of the video doorbells. This works not only at your front door, but over the door anywhere you need to feel secure, including your back door, bedroom door, hotel room door, and more.
The device is equipped with a smart HD camera with motion sensor, 2-way talk capability, and night vision. Batteries provided last up to a full year. Once you pay for the Cloud Plan, videos remain on the server for up to 30 days.
Arm/disarm remotely? You can control most functions via the app.
Initial price: $199.
Monthly fees? Cloud Plan records unlimited video for $3 per device per month, first month free (other upgrades cost more; compare here).
Extra fees? No.
DIY installation? Yes.
Contract required? No, the Cloud Plan can be cancelled at any time without any extra costs and there is a free 30 day trial.
Professional monitoring? No.
Cameras available? It comes equipped with its own camera and other devices are available as well.
Connectable with: Integrates with Alexa and other Remo devices.
Extra cool features: Monitor any entryway wirelessly with 2-way talk (as long as WiFi is available).
Strengths:
Slips right over the door and is easily removed
Great for apartments or other rental units where you aren't allowed to alter the wiring
Runs on 3 D batteries which last as long as a year and can be easily replaced when needed
Weaknesses:
Some complain of a 2 or 3 second delay of video upon notification of motion (some say they get video in time to see visitors walking away); sound seems to turn on immediately while video takes longer
Some complain of motion sensor being overly sensitive and alerting to everything from pedestrians walking past to animals in the yard, and then not sensitive enough once set to "low sensitivity"
Only works on doors that open inward, not outward, although they are working on DoorCams that fit on all types of doors
Bottom Line:
This is a very convenient, easily installed system, and most people give it 5-star or 4-star reviews on the company site. However, the delay in video after motion is sensed is mentioned several times so hopefully it can be rectified with updates or at least in future products.
Lighthouse AI
The Lighthouse AI system is as cutting edge as you can get for smart home security right now. Although the camera is larger/taller than others, everything you need is built into it.
It uses 3D sensing and AI technology to do some truly amazing things. For starters, it will come to recognize the difference between you, your pets, your children, and others, which enables users to simply ask a question like, "What did Robert do in the living room last night?" and the camera will show those events.
Users can see who the device recognizes, and can set the app to ping them only when it sees an unrecognized face. Users can also set custom pings to alert them when a certain family member arrives home or leaves, etc.
Most importantly, it can decide if there's a person in the room, a pet walking through, or something else — which cuts down on annoying false alarms drastically.
Arm/disarm remotely? Most functions can be accessed remotely via the app.
Initial price: $299.
Monthly fees? AI fee is $10/month or a one-time $200 for the lifetime of the camera (after a free 90-day trial currently being offered on website).
Extra fees? No.
DIY installation? Yes.
Contract required? No, but for AI, you can either opt for $10/month or $200 one-time fee for life of the camera - after the 90 day free trial expires.
Professional monitoring? No.
Cameras available? There's a camera built-in.
Connectable with: Nothing at the moment.
Extra cool features: SO MANY! Ask the app questions to see what happened at certain times or what certain family members did, and it will show the video recorded during that time featuring that person.
Select "summarize" the day and view a time-lapse of the entire day — up to as far back as 30 days ago. Which kid is to blame for the lamp breaking at 4 pm? Ask the app! Did your teenager bring a stranger home? Lighthouse will ping you an alert for an unfamiliar face. What time did your youngest daughter get home from school? Set an alert to ping you when she walks through the door. Did someone break in? Activate the security siren.
View Live Feed of any monitored area anytime from anywhere in the world. Want to see what your kids are doing right now when you're at the store? View Live Feed, If you're away from home and your kid wants to talk to you, all they need to do is wave their hand in front of the camera and it will ping you wherever you are to begin a two-way talk (just customize system to ping you when they wave). See a live demo of all its features here.
Strengths:
Easy setup
Uses deep learning to recognize familiar and unfamiliar faces, pets or people, etc.
Automatic night vision when needed
Customization of app and personalized pings to suit every need
Two-way talk from anyone in the monitored area to app user anywhere in the world
Weaknesses:
Taller than most other home security devices
Slightly more expensive than some others
Only available for indoor use
Bottom Line:
This is an amazing system if you want cutting edge home monitoring. You can get all the customized pings for the things you want and spy on everyone all day and night. It isn't professionally monitored, however, so you'll have to contact the authorities yourself if there's a break-in (which is true for many other security systems we've covered as well).
Amazon Cloud Cam
The Amazon Cloud Cam is a really cool setup as well, similar to the Lighthouse in some ways but with fewer bells and whistles - and it's cheaper. Works with Alexa, and the video feed can be fed to the TV via an Amazon Fire TV or directly to a Fire Tablet, Echo Spot, or Echo Show.
Arm/disarm remotely? Most functions can be accessed via the app.
Initial price: $119.99.
Monthly fees? If you opt for a Cloud Cam subscription (which you should - all the cool features require at least the basic one - and you'll need one to download videos), you get additional features. Between $6.99 and $19.99 per month.
Extra fees? Not unless you opt for a subscription.
DIY installation? Yes.
Contract required? No. Subscriptions can be cancelled anytime without early termination fees.
Professional monitoring? No.
Cameras available? Cameras are built-in.
Connectable with: Alexa — and you can get the Echo Show with Cloud Cam Bundle for $299.98.
Extra cool features: With a Cloud Cam subscription, you can adjust activity zones precisely to ignore certain areas (like your TV or fish tank) so you won't get notifications about them.
Strengths:
Impressively clear daylight video
Easy setup, only requiring WiFi and a wall outlet
Call up any of your cameras to show that area on your TV via Alexa/Fire TV (see above)
Two-way audio from app with anyone in the room with the camera
Choose from 'person detection' and 'motion detection'
Weaknesses:
Night vision works all right, but there isn't clear facial recognition
Extremely sensitive motion sensor, but can adjust to lower sensitivity setting
Indoor only
Bottom Line:
This is a handy setup with great features if you opt for the subscription - and you really should opt for at least the basic subscription. You'll want some of the additional features, especially the activity zone adjustments. It's cheaper than some of the other home security options we've covered and it's likely to only get better with time and updates!
Abode
For the introductory rate, you get the Abode starter kit, which includes 1 Gateway, 1 Remote Key Fob, 1 Motion Sensor, and 1 Mini Door/Window Sensor. This is all you need to get started - just plug in your Gateway, download the Abode app, and follow the provided setup guide for instructions. Add items to the starter kit as you wish and grow your home security network.
You can set customized notifications to get alerts when doors open or close, motion is detected, etc. A 93-decibel siren sounds when an alarm goes off, alerting everyone in earshot. Visual Verification lets you see what caused the alert, allowing you to choose to click the 'Call Police' button if you're self-monitored, or verify it to the professional monitoring team. Check plans here to see what works best for your family.
Arm/disarm remotely? Set to arm/disarm automatically or manually.
Initial price: $299 starter kit (expandable).
Monthly fees? $10/month fee for 3G cellular backup.
Extra fees? None other than cellular backup or professional monitoring.
Promo codes: Find Abode promo codes here.
DIY installation? Yes.
Contract required? No.
Professional monitoring? Default service is free and self-monitored. Add $30/month for continuous professional monitoring, or choose on-demand 3 or 7-day professional monitoring for $8 or $15/pay only when using (like for when you go on vacation or a long weekend getaway).
Cameras available? Not yet, but it works with Nest and others.
Connectable with: Alexa, IFTTT, Nest, and numerous others (According to one reviewer, if you say, "Alexa, tell Abode I'm leaving," the system will arm itself).
Extra cool features: Lots of unique features are available to add individually as you wish (i.e. water leak detector, garage door opener).
Strengths:
Easy to setup
Apps are reliable and easy to use
Works with a lot of integrations and third party devices
Choose from self-monitoring or two options of paid professional monitoring
Weaknesses:
Sensors are a bit large, bulky-looking
Video isn't the greatest quality
If their server goes down, you must arm/disarm with key fob or key pad - so keep those around, even if you normally use app to arm/disarm
Bottom Line:
Once you've got the basic starter kit, you can add to it bit by bit to create your customized home security dream plan. Not a bad price for professional monitoring occasionally or all the time.
Scout
Similar to the a la carte build-your-own-customized-security-plan system of Abode, Scout starts you off with the basic kit which you can add onto as you wish. Scout integrates well with Nest to integrate even more features into your ideal home security system.
Arm/disarm remotely? Most functions can be accessed via app.
Initial price: $129 for the hub, then add on door sensors, motion sensors, etc. as you wish - see menu here (choose from their recommended packages here)
Monthly fees? Self-monitor for $9.99, or pay $19.99/month for 24/7 police dispatch (save 10% with yearly monitoring plan).
Extra fees? Not unless you opt for one of the above.
Promo codes: Find Scout promo codes here.
DIY installation? Yes, there are tutorials for each component here.
Contract required? No.
Professional monitoring? Yes, it's available for $19.99/month.
Cameras available? Not yet, but you can hook Nest Cam up.
Connectable with: All Scout components work together, and Scout works well with Alexa (remember to say, "Alexa, tell Scout to do this task…" instead of "Alexa, do this task"), Amazon Echo, IFTTT, Nest, Google Now, and Google Home.
Extra cool features: 4G cellular backup and battery backup included. A la carte components include water sensor, glass break sensor, smoke detector and remote door lock/unlock via the app.
Strengths:
Very reliable
All components work together extremely well
105-DB alarm will scare away anyone
Sleek design of hub can be arranged vertically or horizontally
Hub has backup battery in case power goes out
Weaknesses:
Bottom Line:
Scout offers a lot of features and can be expandable gradually as users wish to add components. This works for you if you can feel secure with a camera-less system or don't mind integrating a Nest Cam or other.
Get each week's best deals from Dealspotr in your inbox
This guide was published on June 6, 2018
, and last modified on June 6, 2018
.