This Startup Makes an Invisalign-Like Teeth Aligner that You Can Do at Home
About the Author

Partner Marketing @ Dealspotr. Bargain shopper extraordinaire. Sloth enthusiast.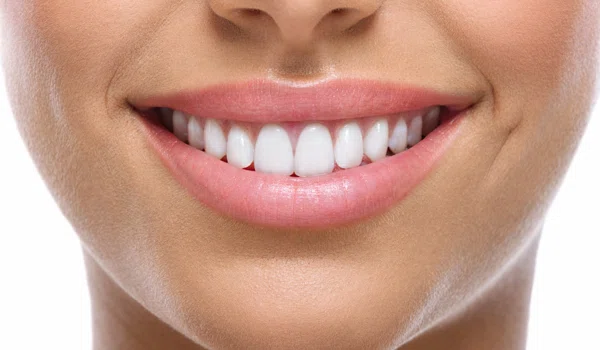 Smiles are contagious but straight teeth aren't, unfortunately. Thankfully poor dental genetics can be overcome by teeth realignment products such as braces and Invisalign.
Nashville, TN based SmileDirectClub is working to make straight teeth even more accessible and affordable. Their custom-made, clear-plastic aligners gradually straighten users' teeth at a fraction of the cost of competitors. 
Better Teeth care
While modern oral hygiene has certainly progressed away from scary dentists and stereotypical headgear, it's still far from perfect. Like most healthcare in this country, treatment by a dental professional comes with a premium price tag (the average cost of braces is approximately $3,000 to $7,000). It can also be a hassle to duck out of work or school for every appointment. Pair that with the fact that teeth can take months, or even years, to get straightened, most people are eager for an easier way to get the perfect smile.
Co-founders Alex Fenkell and Jordan Katzman were metal-mouthed 13 year-olds when they met at summer camp. They remained friends through the years and became serial business partners, eventually returning to what they originally bonded over: straight teeth. After seeing companies like Warby Parker and 1-800 Contacts disrupt the traditional eyecare industry, the founders decided to do the same with orthodontics and launched SmileDirectClub in 2014.
sTRAIGHTER tEETH, fROM hOME
The SmileDirectClub process is about as simple as straightening teeth can be. First you get a scan of your mouth, either through the at-home impression kit or by visiting one of their SmileShops. A dental professional then reviews your scan and determines a treatment plan, sending you mock-ups of what your finished mouth will look like.
You then receive custom alignment trays every month, gradually shifting your teeth. The company states that most patients' treatment lasts 3 to 10 months. They also provide complimentary whitening so "you can brighten your smile while you straighten it".  
While their alignment trays can help a wide range of people, including those with implants and wisdom teeth, the company acknowledges that their trays aren't always the right solution for more extreme mouths and offers refunds on the impression kit for those not deemed to be good candidates. 
SmileDirectClub's system, which the company claims costs up to 60% less than competitors, offers multiple payment options and even works with many insurance plans. The total cost can be as low as $2,044, which includes the at-home impression kit, monthly aligners, and post-treatment retainers. 
ABOUT THE DEALSPOTR MARKETPLACE
If you would like to stay connected with SmileDirectClub, you can follow them online at Dealspotr, Facebook, Instagram, and Twitter.  
The Dealspotr Marketplace is an upcoming new platform that better connects merchants with influencers and shoppers. Are you a retailer? Claim your page on Dealspotr and start promoting exclusive deals, control your page presence, and interact socially with our shopping community.
If you would like more information on claiming your merchant page, or to how to become featured in one of our running blog series, please feel free to reach me at jimmy@zipfworks.com.
Get each week's best deals from Dealspotr in your inbox
This guide was published on October 10, 2017
, and last modified on October 10, 2017
.