Stephani Ringeisen of Generous Savings on a Mission to Help Couponers
About the Author

The best community for finding and sharing deals.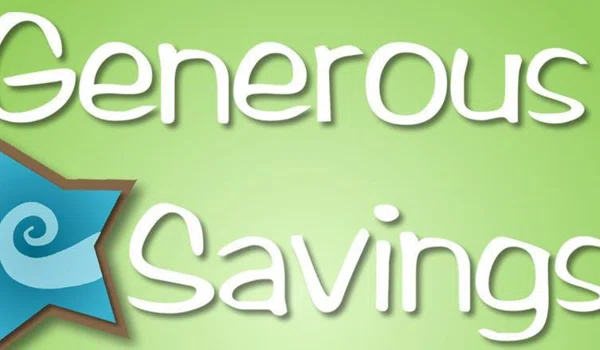 Like many others, Stephani Ringeisen struggled mightily during the economic downturn. Stephani and her husband Keith found themselves with two young children and a challenging financial situation. That's when she discovered the power of coupons.
Five years later and she has a thriving blog called GenerousSavings.com and even teaches coupon classes. GenerousSavings.com features excellent coupon matchups and store deals, while also providing encouragement to new couponers with a cool "Pep Talks" section.
Stephani took part in a Q&A with us recently. Check it out:
Q: How long have you been couponing?
A: 6 years.
Q: Why did you start couponing?
A: Money was very tight and it was really out of necessity. We had 2 young children and the economy was not very kind to us.
Q: How long have you had your blog?
A: 5 years.
Q: What prompted you to get started with blogging?
A: Three months after I began couponing, I started giving coupon classes at my church. I just wanted to help people. After a while, I realized I had an audience and thought it might be cool to start a blog for them. I wanted to encourage people on their savings journey, plus I wanted to encourage them to give to others out of their savings.
Q: What do you like most about couponing?
A: That I can save money and provide for my family. I love seeing how much I saved. I love finding a great sale and a great coupon and then combining them to get a phenomenal price!
Q: Where is your favorite place to shop with coupons?
A: Shoprite grocery store!
Q: What advice would you give to couponing newbies?
A: Start with one store and one or two types of coupons. You can't learn everything all at once and if you try, you will just burn out. Make small goals and when you get a good handle on those goals, increase them. Add another type of coupon to your routine, maybe add another store. Try not to stress. Rome wasn't built in a day. Celebrate your savings too!
I also HIGHLY recommend checking out store matchups, like Generous Savings has on it's store deals page. These matchups take a ton of the guesswork out for you.
Q: What is the biggest challenge couponers face?
A: I think keeping up with changes in coupon policies and store coupon policies can be a big challenge. Plus, learning the new types of coupons and their policies.
Q: Where do you see the future of couponing going?
A: I see more digital coupons in the future. Unfortunately, I also see more coupon limits. There has been so much abuse and dishonest use of coupons over the past few years, that I think there will just be more restrictions in the future. However, I do think that there will be more and more digital coupon and rebate options.
Q: Have any final thoughts?
A: The mission of Generous Savings is to help you save more, so that you can give more. There are many items that you can get for free or near free with coupons that you can donate to a shelter, or to a food pantry. It feels good to give and bless others, and it doesn't have to cost you a lot to do so. You will also have more money to give to charity, because of all the money you save via couponing.
Get each week's best deals from Dealspotr in your inbox
This guide was published on June 11, 2015
, and last modified on June 11, 2015
.