Want to Buy or Sell Rare Sneakers? StockX Brings Trust Back to the Equation.
About the Author

Partner Marketing @ Dealspotr. Bargain shopper extraordinaire. Sloth enthusiast.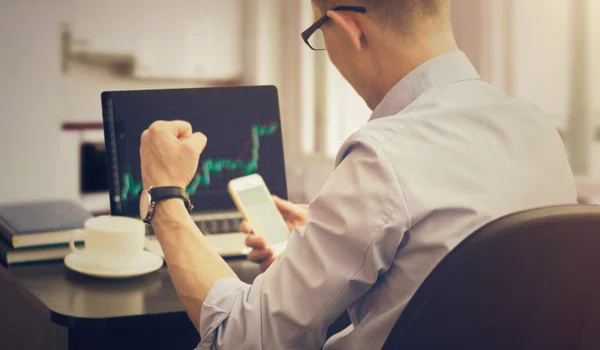 Humans are innate collectors. We hoard everything from collectibles like comic books and baseball cards to less orthodox items like airline barf bags and belly button fluff (don't worry, he only collects his own). Similar to stocks on Wall Street, collectibles can change in value over time and potentially net the owner a profit when sold. 
To sneakerheads, sneakers are both a hobby and an investment. Since brands intentionally release limited quantities, getting rare sneakers at retail price can be next to impossible. This forces the majority of consumers to enter the murky waters of the resale market. StockX, the stock market of things, created the first data-driven sneaker marketplace to make buying and selling sneakers transparent and safe. 
Sneaker Culture 
The sneaker craze has been around since the 1980's when brands began associating star athletes, like Michael Jordan, with specific shoes. Nowadays there are countless limited edition models and colors and the sneaker resale industry is estimated to be worth over $1 billion. 
So where do you find a pair of coveted kicks? Before StockX, consumers had a few options, each with their respective pain points. Specialty consignment shops like Stadium Goods and Flight Club offer verified authentic shoes but are typically located in large cities and carry premium price tags. eBay offers a wide selection regardless of location, however it is much harder to verify authenticity. Local classifieds like Craigslist offer convenience but can be dangerous, with many instances of these in-person exchanges ending in violence. 
Founding of StockX
Sneakerhead Josh Luber was a consultant at IBM and was curious to see what kind of sneaker data he could get his hands on. This led him to creating Campless, an index of eBay data to accurately price sneakers and analyze trends in the resale market.
In 2015, Campless received an investment from Dan Gilbert, Quicken Loans Chairman and owner of the Cleveland Cavaliers, and moved to Detroit. Before meeting Luber, Gilbert had coincidentally been looking to create a stock market for consumer goods to truly match supply with demand. When he noticed his son selling shoes on eBay, Gilbert realized sneakers were the perfect product to test the model. This dream came to life in 2016 when Luber rebranded Campless and launched StockX. 
Matching supply with demand
The basic model of StockX is simple. A seller lists an Ask price, the lowest price they're publicly willing to sell the shoes for. Any buyer willing to pay the Ask price can purchase the shoes immediately. Alternatively, a buyer can place a Bid for a lower price. If the seller accepts the bid, then the shoes are sold at that lower price. StockX personally verifies every sneaker as authentic and, like eBay, takes a small percent fee to cover costs. For every sneaker, they track historical pricing and sales activity, providing the most up-to-date market value.
Since prices are truly determined by the market, it's common for highly coveted kicks to sell for thousands of dollars. Currently, the highest bid placed is $23,000 for a pair of 2016 Nike Air MAGs inspired by the Back to the Future movies, of which only 100 were auctioned off. 
Similar to financial institutions like Vanguard and Fidelity, StockX monitors the market value of your shoe portfolio. They also rank each user's portfolio compared to other users. When looking at the combined portfolios of all StockX users, the total market value is a staggering $416,644,432. 
Becoming the Marketplace of Things
Following Gilbert's vision, StockX has started listing other consumer valuables. Earlier this year, the company raised $6M to start selling watches and handbags. While StockX previously only allowed sneakers in brand new condition, they're now allowing 'excellent condition' watches and handbags that show minimal signs of wear. Like sneakers, these goods are sent to the company's Detroit headquarters to be personally inspected and verified.
ABOUT THE DEALSPOTR MARKETPLACE
If you would like to stay connected with StockX, you can follow them online at Dealspotr, Facebook, Instagram, and Twitter.  
The Dealspotr Marketplace is an upcoming new platform that better connects merchants with influencers and shoppers. Are you a retailer? Claim your page on Dealspotr and start promoting exclusive deals, control your page presence, and interact socially with our shopping community.
If you would like more information on claiming your merchant page, or to how to become featured in one of our running blog series, please feel free to reach me at jimmy@zipfworks.com.
Get each week's best deals from Dealspotr in your inbox
This guide was published on September 19, 2017
, and last modified on September 19, 2017
.
Stores related to this article:
StockX