Sunshine N Savings' Jacquelyn Opens Up About Couponing Journey
About the Author

The best community for finding and sharing deals.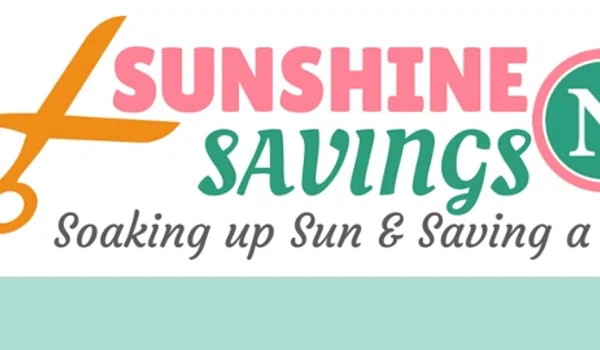 There is something about parenthood that prompts people to take up couponing. Jacquelyn had never cared at all about saving money until she got pregnant. That's when she realized it was imperative that she find a way to stretch the family budget and turned to couponing.
Now a few years into her couponing habit, Jacquelyn teaches coupon classes and has started her own blog called SunshineNsavings.com. She does an exceptional job curating the best deals every day and sharing them on her site and is an expert when it comes to babies and kids bargains.
Learn more about Jacquelyn in the below Q&A:
Q: How long have you been couponing?
A: I've always been frugal but I started to coupon in 2011.
Q: Why did you start couponing?
A: I started couponing a few weeks after I found out I was pregnant. I planned to be a stay at home mom and needed to find a way to stretch one income. I shopped for the baby my entire pregnancy. I purchased diapers, toys and even clothing on clearance. By the time my son arrived, I had enough diapers and wipes to get me through the first 10 months of his life. I was hooked! I couldn't go back to paying retail.
Q: How long have you had your blog?
A: I've had my blog since December 2014.
Q: What prompted you to get started with blogging?
A: I started a local Facebook group for couponers in 2014. It grew fast! My city wanted to save, they wanted to learn. I made amazing friends and together we started to teach free local classes for beginners. I often found myself typing out the same message to one person after another, relaying the same deals, the same information. It made sense to put all of the information I had in one place.
Q: What do you like most about couponing?
A: I obviously love to save money for my household but beyond that, I greatly enjoy the people I have met along this journey. I have made great friends and seen what good people can do as a community. A lot of the girls around here purchase free or low cost items to donate to shelters or homeless communities. It's amazing to be able to give, even if you are unable to monetarily.
Q: Where is your favorite place to shop with coupons?
A: Oh! This is a hard one but Publix wins, hands down. They are an amazing company and have the BEST customer service.
Q: What advice would you give to couponing newbies?
A: Don't chase every deal, you will burn yourself out. When I first started to coupon, I was going from store to store to grab every free item I could. I had enough shampoo to get us through the next 6 years but our cupboards were looking pretty empty. I didn't prioritize my couponing. Sure, all that shampoo was free but it couldn't feed my family. Start slow and purchase only what you need. Stocking up on an item your family will use is smart but don't overwhelm yourself.
Q: What is the biggest challenge couponers face?
A: Unethical couponers/shoppers. When someone who plays by the rules walks up to the cashier with a handful of coupons, sometimes a cashier or manager has become jaded by the terrible experiences they have had in the past. People abuse coupons and abuse policies and make it more difficult for the couponers who keep it virtuous.
Q: Where do you see the future of couponing going?
A: In the four years I've been couponing, it has changed drastically. Coupons have limits, store policies have tightened up and people coupon for sport. I believe over the next couple of years that coupons will go digital. It would prevent a lot of coupon fraud. I'm not looking forward to it, I love my paper coupons!
Q: Have any final thoughts?
A: Coupons are free money! When you first start to save money, five dollars here and five dollars there may seem small but it all adds up. It will take some time to learn but once you do, it's a skill that you'll use for the rest of your life. Happy shopping! ;)
Get each week's best deals from Dealspotr in your inbox
This guide was published on June 30, 2015
, and last modified on June 30, 2015
.