18 Sustainable Activewear Brands and What They Stand For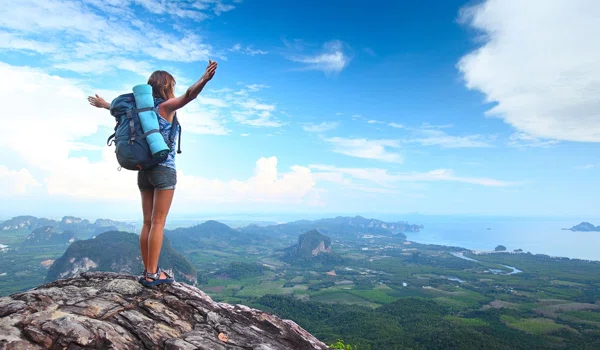 Being eco-conscious doesn't have to come at a price. Sustainable activewear brands have been popping up like crazy and are ready to revolutionize your savasana. Long-gone are the days where organic clothing was difficult (and expensive!) to come by because all of these brands are at the end of a Google search. Here's a look at 18 of the best sustainable activewear brands in order of price.

Girlfriend Collective
Girlfriend sources its fabrics from post-consumer water bottles from the "Garbage Island" in the Pacific Ocean – how cool is that? The brand also focuses on slow fashion and transparency in cost and technology. If trends are not your cup of tea and you want quality pieces to last for years of headstands and spin classes, Girlfriend may be your girl.

Alternative Apparel
Alternative Apparel began with cozy tees that would last. Now over 80% of its garments are made sustainably and the brand offers both men's and women's designs.

PACT
Pact creates a pact with you in the name: to use certified organic cotton, to provide fair trade goods at a fair price, and to make products so soft you'll (almost) cry. The brands uses Fair Trade Certified factories with eco-friendly materials and practices. You'll never find toxic dyes or chemicals in the clothing and it's meant to last for years.

Green Apple Active
Green Apple Active makes all of its products with bamboo so they're instantly organic, hypoallergenic, and extremely sweat-wicking. The classic designs and comfortable fabric makes these products ideal for yoga and other activities.

Yoga Democracy
Yoga Democracy uses recycled fibers and sustainable standards as the backdrop to its beautiful designs. The Italian fabric and discarded fishing nets that make up the pieces are just a small part of what makes YD unique. The products are made in Arizona and the company keeps its water usage and carbon footprint low. Designs from YD range from prints of coral, daisies, and Frida Kahlo to basic black crops and tights.

Outdoor Voices
The growing activewear brand focuses on a similar branding message to Patagonia: be outside. In today's tech-savvy world the majority of our time is being spent indoors, so Outdoor Voices wanted to create a company to push people back outside. Outdoor Voices also makes some of their fabrics out of recycled plastic bottles and encourages environmental responsibility.

Groceries Apparel
This Made-in-LA brand is creating athleisure clothing made from all types of organic or recycled materials, like organic cotton, eucalyptus, and recycled plastic. The brand's motto is Seed to Skin and wants to be responsible environmentally and socially.

Satva
Satva offers products made from both organic cotton and recycled polyester that look good and feel good. When it isn't making fun athleisure clothing, Satva is working to improve literacy and livestock health in Indian villages where the company buys its cotton. Satva strives to bring you uncompromised expression with uncompromised vales.

Allbirds
Allbirds offers different styles of shoes, but offer the "runner" style designed for activity. There are two different fabrics to get the shoe in: wool and tree. The wool is received from New Zealand and uses 60% less energy than synthetic shoes. The tree fabric is TENCEL Lyocell sourced from South African farms that rely on rainfall instead of irrigation. Compared to cotton, this fabric uses 95% less water.

Rumi X
Founded in 2015, Rumi X designs innovative activewear with sustainable fibers. These clothes are made of truly unique materials like recycled plastic bottles and upcycled coffee grounds. Rumi X designs have a wide variety of styles and prints and the company even offers maternity styles. The company headquarters are located in Hong Kong so the team can closely monitor the factories and ensure ethical practices.

Threads for Thought
Threads for Thought produces lifestyle pieces through sustainable practices like water recycling and eco-friendly dyes. The products are made with organic cotton, recycled polyester, and lenzing modal – tree pulp. Although the brand was introduced with a t-shirt, it has since grown to include an entire activewear line of jackets, tops, sports bras, and bottoms.

Teeki
Teeki was created with a vision for a beautiful earth and a conscious community full of care and compassion for the earth and its people. Teeki's view on sustainability is based on a harmony between humans and nature and this balance led to the creation of the products. This eco-conscious activewear line is also made from plastic water bottles and provides clothing for all different types of activity, like yoga, surfing, dance, and the gym. By basing the business model on the law of attraction, Teeki hopes that its actions will help humanity live with love and sustainability.

Manduka
Manduka has created its brand on the mentality that the littlest things can make a difference. For the brand, that little thing is a better yoga mat. While Manduka tries to use as many recycled materials as possible, the brand strives to conserve by creating products that last longer to minimize waste. The company views sustainability as a journey and uses transparency to best explain its practices.

Cotopaxi
What's more powerful than a volcano? Cotopaxi is also the name of an active stratovolcano in Ecuador. The founder Davis Smith grew up in Latin America and enjoyed exploring Cotopaxi National Park as a child. The brand uses innovative methods like using fabric scraps in new designs to make a positive impact on the world. Cotopaxi also makes a big promise with its products: a 61-year guarantee. It really is Gear for Good.
ADAY
Bright colors and trendy styles not your scene? Meet ADAY, a brand striving to make up the staples in your wardrobe. The company focuses on making its clothing three things: technical, seasonless, and sustainable. The factories that produce the items are both ethical and tech-savvy, so you know you'll be receiving the best quality products.

Vyayama
Vyayama was created to provide natural alternatives to the usual synthetic yoga wear on the market in order to put our clothing up to the same standards we put ourselves. The company's TENCEL fabric was created in Europe and is from sustainably-farmed eucalyptus.

BELOFORTE
The two founders of BELOFORTE Whitney Quaresma and Kevin Dorey combined their minds to create the vision of the brand: beauty and strength. The pair strives to inspire through products while creating positive change in the community through sustainability. The luxurious and chic designs are sure to turn heads during any workout. All of the products are made from recycled materials.

NoMiNoU
NoMiNoU is a Canadian activewear brand made with eco-friendly practices and is well-known for its distinctive designs. Founder Jullianna Charlton created the brand in honor of her late mother and uses her mother's designs as the prints on the garments. The artwork is inspired from the natural beauty in rural British Columbia, where all of the products are manufactured. The brand also uses environmentally-friendly fabrics and techniques to make the designs.
Get each week's best deals from Dealspotr in your inbox
This guide was published on June 21, 2018
, and last modified on June 21, 2018
.
Stores related to this article:
WearPACT
,
Vyayama
,
Manduka
,
Threads 4 Thought
,
Girlfriend Collective
,
Beloforte
,
Rumi X
,
Allbirds
,
Teeki
,
Cotopaxi
,
Alternative Apparel
,
Satva
,
NoMiNoU
,
ADAY
,
Groceries Apparel
,
Outdoor Voices