The Definitive Guide to Couponing at Bed Bath & Beyond
About the Author

Megan is a lifestyle writer & B2C blogger for hire. She specializes in writing killer content on personal finance, productivity, & organizing. Find her in The Huffington Post, The Penny Hoarder, Money Saving Mom, & many print and online publications.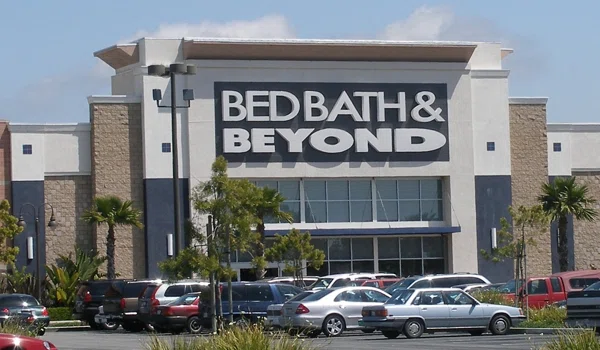 Mega-retailer Bed Bath & Beyond has it all.  For many people, it's the first store that comes to mind when looking for home goods, décor, furniture, baby gear, storage supplies, and dorm room fixings.  If you're getting married or having a baby, it's likely you'll set up a registry with this popular retailer.
The great news is that Bed Bath and Beyond adores couponers.  Here's a look at the many ways you can save on your next BB&B purchase.
Make the coupons come to you.
Bed Bath & Beyond is well known for its over-sized, blue and white coupons . . . and it gives them out like candy.  BB&B is happy to send coupons directly to your mailbox or inbox so you can start stockpiling them today.
To get started, click "Sign Up For Offers" at the top of the BB&B home page.  Choose your delivery method – E-mail, phone, snail mail, or a combination.
Then choose your favorite flavor of communications.  Do you want notifications of new BB&B deals?  Coupons sent directly to you?  Special offers?  Home inspiration and ideas?
Once you complete the easy sign-up process, you'll automatically get your first coupon for 20% off one item.  Then, watch the deals start rolling in.  If you signed up for mail delivery, you'll begin to receive BB&B's glossy circulars – complete with valuable coupons – and special mailings of those big postcard coupons.
Now hoard those coupons.
Bed Bath & Beyond coupons are like gold for two reasons.  First, they're typically high-value coupons like 20% off a single item or $5 off a $15 purchase.  (Occasionally, you'll find a sweet coupon for 20% off your entire purchase.)  Second, most physical coupons don't expire.  Yes, there's an expiration date printed on each coupon, but don't let that stop you from handing it to your cashier.  BB&B will nearly always honor expired coupons in store and online.
As a result, save every BB&B coupon that comes your way, since it's free money.  Take your coupon stack with you whenever you're in the neighborhood of BB&B so you can maximize your savings.
Implement a coupon strategy.
Learn which coupon to use when.  You can use up to one store coupon per item you purchase, so match the right coupon to each item.  If you're picking up a product that's at least $25, use your coupon for 20% off a single item.  If you're just grabbing some towels for $20, use your coupon for $5 off a $15 purchase.
While Bed Bath & Beyond doesn't have a published limit on the total number of store coupons you can use in a single transaction, that doesn't mean that your store doesn't have a policy.  Ask your cashier upfront how many 20% off coupons and $5 off coupons you can use on one receipt.  If you want to use more coupons than your store permits, simply split your order into multiple transactions at the checkout counter.
Did you know that you can use BB&B coupons at other stores?  Buy Buy Baby is owned by the same corporation as Bed Bath & Beyond, so you can pick up some new kiddie toys and toddler clothes while using your blue and white BB&B coupons.  Then head over to Harmon Face Values and World Market, which will also take your BB&B coupons at checkout.
Bed Bath & Beyond store coupons are amazing, but – in your enthusiasm for them – don't forget your trusty manufacturer's (MFR) coupons.  These coupons are the kind you typically find in your Sunday paper and on print-your-own-coupon sites.  With your MFR coupon in hand, you can pick up your favorite item from BB&B and still use a BB&B store coupon.
Coupon in the cloud.
If you've got a box full of the famous Bed Bath & Beyond blue and white coupons, it's time to simplify your life with BB&B's My Offers.  My Offers is a free service that stores both digital and physical coupons and special offers in the cloud.  In-store coupons and online coupons can be uploaded, stored, organized, and used directly through My Offers.
Here's how it works.  Look on your coupon for the 8-digit code labeled "MO" (for My Offers).  Log in to the My Offers site through your computer or smartphone, enter the code, and your coupon is ready.  If you're using your phone, you can use the BB&B app to scan the coupon instead of entering the code.
When you're ready to redeem your coupon – or multiple coupons – you've got all the options you need.  Take your smartphone to the store, open up My Offers, select the coupons you want to use, and have the cashier scan the displayed bar codes.  If you want a physical coupon, use your home printer to output a coupon you can take to the store.  To use your coupons online, enter your E-mail address during checkout to see a listing of the saved offers you can apply to your order.
Before you hit the store, scan your Bed Bath & Beyond circular.  You might spot a great deal like this:  "Spend $100 on Cuisinart products and get a $25 gift card."  Just for picking up that blender you've had your eye on or a food processor for your friend's wedding, you get a sweet gift card of your own.  Or, if you want, you can give the card away as a gift.
Play the matching game.
Bed Bath & Beyond wants you to get the best deals possible, so it offers a generous price matching policy.  If your favorite product is on sale for less at a BB&B competitor, you can have your BB&B cashier match the price at purchase time.
Even better, you're not required to do all of your homework before your purchase.  You can buy a product from BB&B, spot that same product at a lower rate elsewhere, and still have BB&B match the price.
BB&B will price-match direct competitors and – unlike many brick and mortal retailers – will even price-match Amazon.  Get your price matched in store with your competitor's ad in hand and your receipt if you've already made your purchase.  You can also get your price matched by calling customer service or sending them an E-mail while pointing the representative to the competitor's advertised price online.
BB&B even lets you use coupons with price matching, provided that the competitor with the lower price would have honored the coupon as well.  As a result, you can use MFR coupons but not BB&B coupons unless the competitor would have accepted them.
Get a price adjustment.
Did you know . .  . if the price of your item drops after you purchase it, Bed Bath & Beyond will give you back the extra money you originally paid for it?  You can also get BB&B to adjust your price if you forgot your coupon when you checked out but revisit the store later with your receipt and coupon in hand.
There's no officially documented policy advertised by BB&B, so it's up to your store to decide how long after your purchase the store is willing to adjust your price.  Most stores will pay you the difference for a few weeks after your order, though there are reports that customers have had success with price adjustments months or even a year later.  Just be sure to hang on to your receipt!
Take advantage of free shipping.
If you prefer the convenience of shopping from home or if your favorite product isn't stocked at your local store, you can shop online through Bed Bath and Beyond.  Ordinarily, shipping rates start around $6 and go way up from there.  However, BB&B frequently offers shipping absolutely free.
On those days, you'll see a highlighted announcement at the top of the Shipping & Policies page and a notice at the top of every BB&B page you visit.  There's typically a threshold – like $29 – that you have to reach in your online cart before the free shipping kicks in.
No free shipping option available when you want to shop?  Check for free shipping coupon codes online!
Is your bed screaming for new sheets?  Are you burning to have the latest As-Seen-on-T.V. food chopper?  Are all your friends registered for showers at Bed Bath & Beyond?  Before you hit the store, grab your coupons and remember these smart saving tips.
Get each week's best deals from Dealspotr in your inbox
This guide was published on September 29, 2016
, and last modified on September 29, 2016
.