Couponing at Michael's: How to Save at Michael's Using Coupons, Codes & Price Matching
About the Author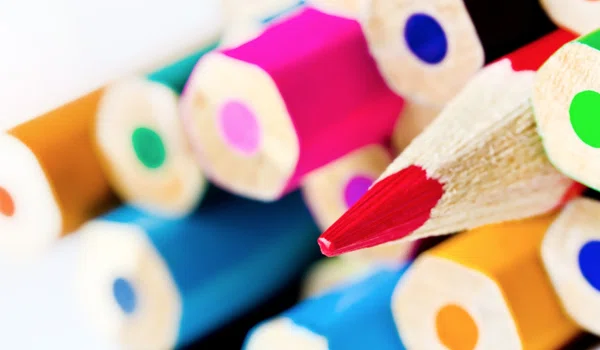 Finding and using coupons for Michaels.com isn't difficult, but do you know about the price matching, sales, and special discount opportunities you can find?
Michael's is the one of the leading arts and crafts stores worldwide. For those creative souls who love crafting, this arts and crafts store holds a seemingly endless variety of supplies and tools for arts, crafts, hobbies, and decorations.
Unfortunately, as many crafters know, many of these products are not cheap. If your hobby is limited by the cost of these products or you just want to be able save a little more on your Michael's receipts, read on. This guide will help you find all the ways you can save at Michael's.
Coupons
Few stores offer as many coupons as Michael's. You can find coupons for 40% off one regular priced item, 50% off holiday-themed items, or 15% off framing, to name a few. Paper coupons are available in the store's weekly ad. If you don't have or want a paper coupon, you can find the same location-based deals online, then print them or have them sent to your phone. Online discounts and promo codes include online-only deals, so be sure to check both. Michael's coupon policy limits customers to one coupon of each type and one coupon per item per day. This policy also lists excluded items.
Competitor Coupons and Price Matching
Do you have a coupon or advertisement for a better deal at Hobby Lobby, AC Moore, or Jo-Ann? Go no further! Michael's will match the current, locally advertised price for "items identical in brand and size" at any of these stores. Simply present your paper or mobile coupon or advertisement at checkout and watch as your savings grow. The store will not match clearance items, private label brand items, online only specials, or accept coupons for a percentage off your total order.
The Mobile App
The Michael's mobile app is a helpful tool for saving money and staying up-to-date on specials, classes, and events. Features include a store locator based off your current location, a calendar of in-store events at your local store, product information, and access to video tutorials and online project guides.
You can also use it to improve your shopping experience. Create shopping lists on-the-go and use the QR scanner to scan product barcodes for instant details and suggested project information. This free app is available for Android and iPhone.
Mobile Alerts
If you don't want to search for coupons and promotions, get them sent right to your phone! When you text JOIN2 to 273283 (CREATE), you will receive alerts for deals, offers, promotions, and flash sales that would otherwise be missed. Michaels will also send project ideas and video links to help you get inspired. Be advised, the store sends up to eight messages per month and standard message and data rates apply.
Email List
Michael's offers early access to its email list subscribers. Get advanced knowledge of promotions, deals, new products, trends, coupons, and more sent right to your inbox. You can sign up for this free list with the "Email Sign Up" link at the top of every page on the company's website.
Special Discounts
Michael's offers additional discounts for military, teachers, and seniors.
Teachers can take 15% off their entire purchase every day and can also find ideas for learning-inspired projects online. Don't let the cost of supplies limit the reach of your teaching. Create amazing classroom decorations and arts and crafts activities to give your students a love for creating.
Michael's wants to say thank you to all military members and their families for all that they do for our country, so military receive 15% off their entire purchase every day.
Seniors over the age of 55 receive a 10% discount off their entire purchase every day. Just present a valid ID at checkout to get a discount on all sale and regular-priced items.
For additional discount exclusions and requirements, visit the linked pages above.
Receipt Coupons
Don't toss your coupons before checking them for survey offers. If you complete the survey within the allotted time, you will receive a coupon code to use on your next visit.
Daily Deals
If you don't have an urgent need for your arts and crafts items, you can get significant savings by waiting for your purchase to be featured as a daily deal. These discounts include deals such as 40% off fine arts supplies, 25% off baking products, or 50% off ready-made frames and display cases. You can see the entire week of promotions online and plan your shopping accordingly.
One and Two Day Sales
Michael's frequently holds special one or two day sales, which are announced through email and mobile alerts and found in the weekly ads. These short sales feature a variety of products, so keep an eye out for items you want.
Clearance Items, Dollar Bins, and Savings Aisle
When shopping, always look through the items in the dollar bins, savings aisle, and clearance.
Clearance products are usually placed on aisle end caps or grouped near checkout. If you're looking for decorations or items for a specific holiday or season, check for clearance items after the occasion has passed. You'll be able to get amazing prices and plan ahead for next year.
Dollar bin items usually cost closer to $1.50, but they are still inexpensive treasures. Find notepads, muffin cups, stickers, and more for cheap!
Many Michael's stores have a savings aisle with gift items, kids activity kits, toys, journals, and more. If you need a teacher's gift or party favors, check this aisle.
Rewards Program
If you like exclusive deals and more convenient shopping, you'll love Michael's Rewards, the free perks program for customers. Members receive first alerts for deals and sales, exclusive email offers, and access to members-only events, such as special shopping hours.
Plus, if you lose or throw away your receipt, you can return your purchases through your rewards account.
Damaged Items
If you've ever broken an item at a store, you know it happens more often than many people think. Surprising enough, these mishaps can work in your favor!
Broken, nicked, or misprinted items can merit a hefty discount. Be on the lookout for items you can fix or packages that contain one broken item. You can often save 25-75% on the retail price and still be able to salvage the item for less than you would pay for an unbroken item.
Social Media
Michael's offers discount and contest opportunities on its many social media accounts. Users on Facebook, Twitter, Google+, Instagram, Pinterest, and YouTube can find tips, projects, coupons, sales, and contests on each of Michael's accounts.
If you like to share your crafty creations on social media, be sure to tag Michael's in all of your arts and crafts projects, especially on Instagram. You never know when the store will be inspired enough to share your work with its followers!
Store Events
This option is not a great money-saver, but it can help you save a few dollars on a fun project for your kids. Michael's offers several free events, especially around holidays, to help kids create something exciting without the need of parent instruction or clean-up.
What gets better than that?
These events usually require the purchase of some supplies, though some materials are provided. You can then stick around to help your child create their stress-free masterpiece.
For an example of these events, see the advertisement below:
With all of these discount options, you're sure to find one that works for you. The next time you visit Michael's, prepare to get wowed by your incredible savings.
Get each week's best deals from Dealspotr in your inbox
This guide was published on October 12, 2016
, and last modified on October 12, 2016
.
Stores related to this article:
Michaels