The Haunted Mirror: A DIY Craft for Halloween
About the Author

Lorelai is a Mom, Writer, Pumpkin Artist, Karaoke Singer, Cook, Gardener and Blogger.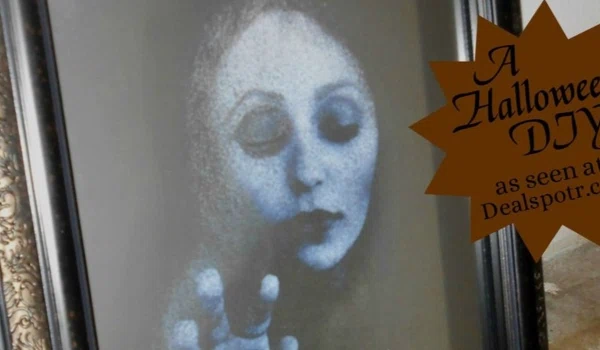 Haunted Mirror
The kids are back in school, and that means Autumn is upon us. It's that wonderful time of year in which we love to decorate our homes for the season and holidays.
If you are anything like me, you LOVE Halloween! I spend a lot of time creating hauntingly spooktacular decorations for the holiday–from my passion of Pumpkin Carving to the overall decorations to stage an eerie yet fun ambiance.
This year I decided to try my hand at a Haunted Mirror. So, I collected my coupons and set out on my shopping spree.
DIY Supplies:
1 Can - Krylon Looking Glass Silver Spray Paint (Hobby Lobby)
1 8" x 10" Picture Frame (Target, Walmart, Big Lots, Dollar Tree)
1 Image large enough to fit an 8" x 10" Frame (I searched the internet for a free image to print) And then, I added some personal touches with colored pencil.
Scotch Tape (that I already had at the house)
Get a lot of Fright for very little Bite!
You can do this DIY project for around $8 and up. What a fantastic price for this ghostly and mysterious Halloween decoration that will last for years! A similar item could be purchased for a cost of $40 or more. So, doing it yourself is a great savings.
This Haunted Mirror Halloween DIY is difficult to photograph being that it is a mirror, but I did get some really cool shots…enjoy!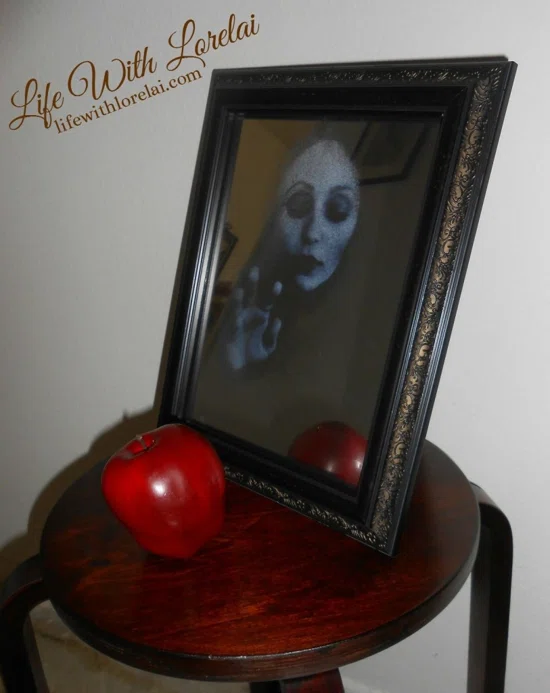 Notice the reflections in the mirror...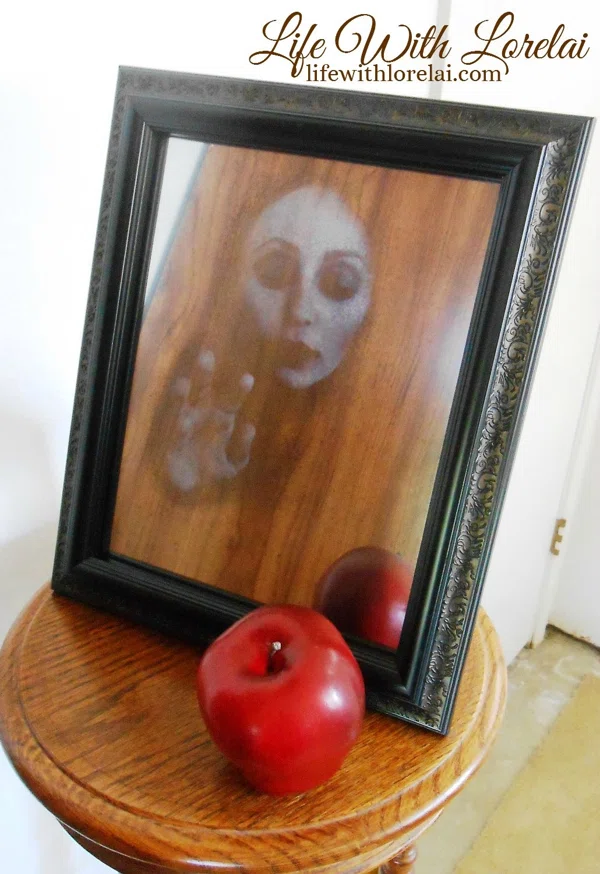 The reflection here is a hutch. It almost looks like the lady is pushing her way through the wood.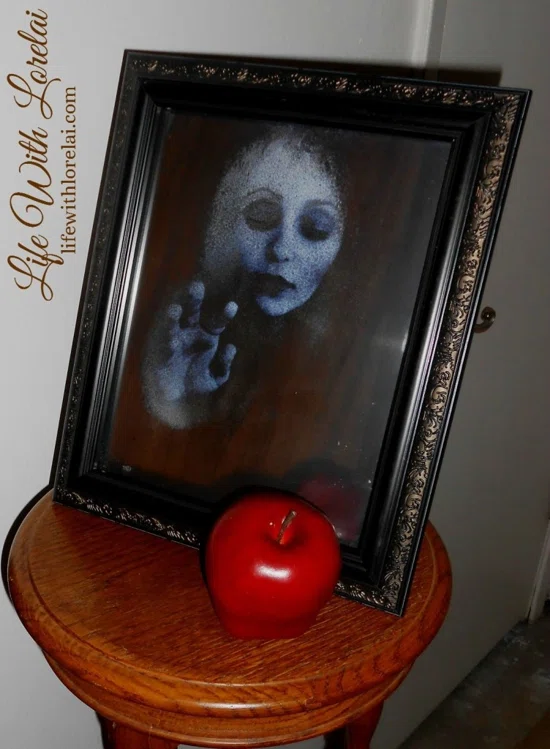 Look at her reaching for that apple--Who is the fairest of them all...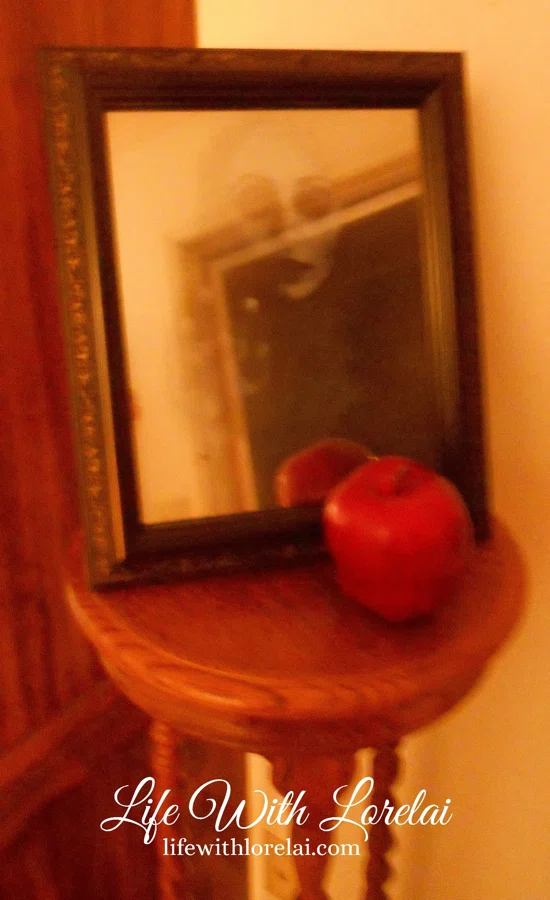 imagine catching that face out of the corner of your eye...spine chilling.
I really like the way this Haunted Mirror takes on differing appearances with various angles. Some angles are more eerie than others, but all of them are-- Hauntingly Spooktacular...
...
Looking for a Tutorial on How To Make the Haunted Mirror? You can find it at Life With Lorelai–Click here.
...
If you'd like to see other DIY projects, recipes, and more, check out Life With Lorelai.
Get each week's best deals from Dealspotr in your inbox
This guide was published on September 4, 2015
, and last modified on September 4, 2015
.