FabFitFun vs Birchbox vs Ipsy: Which Subscription Box Service Is Worth The Investment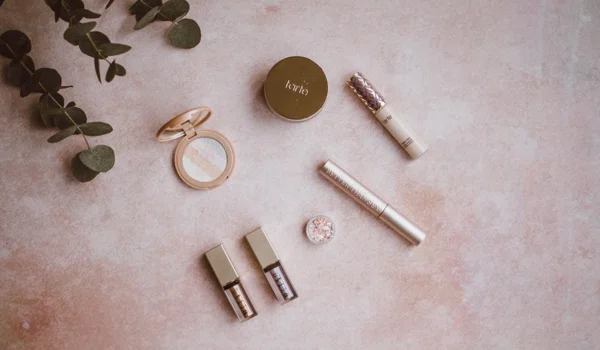 What Is A Subscription Box?
Subscription boxes are a great way to try new things with a low investment of time, research, and money, but they give you high exposure to hand-picked products made by experts. These boxes can come in different cycles, sending to the consumer every month, every 4 months (or season), or even every full moon cycle. They also are targeted for different niches, branding the subscription as a certain category of product. These categories include makeup, clothing, beauty products, shaving products, adventure tools, meat subscriptions, keto diet boxes, pre-made food services... the list goes on.

Every individual subscription service has their specialized category, branding them as a go-to "meat delivery service," or "beauty product subscription box," giving consumers a wide variety of brands to choose from based on their needs. Some of these subscription box services have blossomed into huge bands that thousands of consumers know about and use. Three of them being FabFitFun, Birchbox, and Ipsy.

These 3 subscription box services vary in price, product content, value, and sending cycles, so we decided to compare the three brands and see which one is worth the expense. Spoiler alert: we found that FabFitFun is the best bang for your buck - read more to find out why!
FabFitFun
FabFitFun (FFF) is a popular subscription box service targeted towards women. You get to discover new products from beauty to home to wellness, and try out hand-picked products The process of becoming a FFF member is really simple! The four steps to getting your very own box are:
ORDER
Sign up to become a FabFitFun member for $49.99, and every season (4 times a year) you will be sent a box filled with 8-10 products valued at over $200. These products are full-sized, meaning they aren't just sending you samples of products, and you get products ranging from makeup to skincare to blankets to teapots, and more. If you sign up for the yearly payment, you pay only $179.99 instead of $199.99, saving you $20 for paying up-front.
CUSTOMIZE
Every new season you have the chance to customize your box. The FabFitFun team picks multiple items you can pick from (teapot versus coffee press, or eyeshadow versus blush) and you can customize what your box looks like based on product availability. You can also just keep it a surprise! Whether you customize your box or not, the FFF team picks awesome new products every member will love.
GET IT
Once a season, the FabFitFun team sends out your customized box. You can then indulge in beauty products, fitness tools, self-care products, and more. If you post a photo of your box, you can use the hashtag #fabfitfun to share your excitement with the FFF team.
EXPLORE
Becoming a member gives you more than just a box every four months. With your membership, you can use the FabFitFunTV app to access workouts anywhere, shop from exclusive sales where members save up to 70%, and become part of their FabFitFun community to connect with others.
Pros of FabFitFun
One of the main benefits of FabFitFun is that the products are full-sized. While this doesn't seem like a big deal, it's actually fantastic in multiple ways. First, having full-sized products means you aren't littered with mini travel-sized bottles that clutter your home and add to landfills. Second, getting a full-sized product means that if you like it, you don't have to immediately spend more money to buy more! If you loved a product that came in a travel-sized bottle, you'd only get to enjoy it for a short time before having to spend money buying more products.

Another benefit of the FabFitFun membership is that it is seasonal. A lot of subscription boxes send every month, making it easier to pile up products you aren't using. Since FFF only sends once every four months, you have enough time to fully enjoy the products from your last box before receiving new goodies. You also get products specifically picked for that season, like summer patterns in the summer, blankets in the winter, tote bags for the fall, etc.

When you first become a member at FabFitFun, you are likely to get a $10 off coupon for your first box! This is a great incentive to subscribing to FFF, and helps relieve some of the primary expense to get you onboard. Once people fall in love with their first (cheaper) box, the $49.99 seems absolutely worth it.

Lastly, FabFitFun is a great way to feel like you're getting a lot and spending a little. Monthly subscriptions, while they might be less than $49.99 every four months, feel a lot pricier. If you have money leaving your bank every month, it's hard to rationalize spending X amount to get travel-sized products. With FabFitFun, you spend $49.99 only once every four months, making the expense less frequent which feels cheaper! Once full-sized product in your FFF box can cost $50, so it is definitely worth the expense once every four months to get hundreds of dollars worth of awesome products sent to your door.
Cons of FabFitFun
While there are many benefits to being a FabFitFun member, there are also a couple of downfalls. One of them is you get a more narrow exposure to products when you only get a few full-sized items. Other subscription boxes, while they only send travel-sized bottles, give you a wider range of products to try and love. FabFitFun sends great products, but if you only get 8-10, some of them being items like bags or scarves, you only get a few beauty, hair, or skin care products to really try.

FabFitFun also does not ship internationally and costs an extra $8 to ship to Canada, Puerto Rico, Alaska, and Hawaii. You can email them to be added to their international requests list, but it is not an open subscription for members around the world.

Another downside to FabFitFun is that it is a little pricier than other subscription services. Again, it all depends on your lifestyle and how you perceive the expense, but some people would prefer $10 per month, totaling $40 in four months, versus a commitment of $49.99 once every four months. It just comes down to what you prefer and how you rationalize spending money, whether a lump sum is better versus a lower expense spread out over more months feels right.
Summary
Seasonal boxes ship once every 4 months
Membership is $49.99 a season, or $179.99 for a year
Contains 8-10 full-sized products
Makeup, skincare, beauty, bags, blankets, etc. included
Customizable products each season
Does not regularly ship internationally
FFF TV gives you workouts and extra features
Ipsy
Ipsy is a monthly subscription box that sends you a makeup bag of cosmetic samples once a month. Ipsy was founded with a mission to inspire individuals around the world to express their unique beauty. Their founders wanted to reinvent the way consumers experience beauty, making it 100% customized to fit you and your needs.

The Ipsy Glam Bag subscription costs only $10 per month, and members receive a bag with 5 cosmetic samples ranging from skincare, makeup, perfume, or nail products. Members can also sign up for a Glam Bag Plus membership which sends them 5 full-sized products and a deluxe makeup bag every third delivery for $25 a month. If you sign up for a yearly subscription, you pay $110 instead of $120, saving you $10 for paying up-front.

To sign up for Ipsy, you just follow these few steps:
Get Started
Take a quiz to customize your Ipsy bag. The quiz asks for your skin tone, eye color, hair color, makeup use, favorite beauty brands, and how often you use products like mascara, blush, lipstick, etc. Once you've completed the quiz, Ipsy knows more about you and your cosmetic preferences in order to send you the right products each month.
Create Profile
After your bag is customized, you have to create a profile that saves your preferences and information for future purchases and shopping points.
membership
Once you've logged in, you get to choose your membership preference - either paying $10 per month, or $110 up-front for a yearly membership. You then input your mailing address and payment preferences, and you finish the sign-up process!
Get It
Once you receive your first Glam Bag, you get to test 5 cosmetic product samples and find your favorite new brands. If you love any of those products, you can shop for them directly on the Ipsy website to save money on full-sized product purchases. These bags send every month, totaling 12 bags every year for you to enjoy.

If you decide not to be an Ipsy Glam Bag member, you can also become an Ipsy shopper. By doing this, you can shop your favorite brands on the Ipsy website and earn 10-30% cash back on your cosmetic purchases. Ipsy provides a wide range of products from many brands, giving shoppers exposure to a variety of products.
Pros of Ipsy
One large benefit of the Ipsy Glam Bag subscription is that you receive 5 product samples varying from makeup to skincare to haircare to nail products. This variety gives members the chance to test out multiple brands and products without committing to full-sized bottles.

Another benefit of being an Ipsy member is that you get a beauty bag with your purchase. All of your cosmetic products come in a little beauty bag, adding to the appeal of getting new makeup and beauty products to try every month.

Ipsy members are a big fan of the price; $10 a month makes the monetary commitment relatively small, especially for receiving a new bag 12 times a year, and members don't feel like they're paying too much to get a variety of new beauty products. The $10 a month turns out to be much less than the FabFitFun box yearly, so members feel less of a burden to pay monthly for a ton of products.

In addition, Ipsy fans don't have to commit to a monthly plan if they don't want to. With the Ipsy Shopper option, members can opt out of a monthly subscription but still shop for new products and receive cash back for their purchases through the Ipsy store. This is a great option for people who can't commit to paying every month for products they may not like and lets them browse for new cosmetic products for a cheaper price.
Cons of Ipsy
While Ipsy is cheaper per month than some other services, they only send travel-sized products samples instead of full-sized bottles. This is one of their big downfalls, because not only do people end up with a large collection of little bottles piling up each month, but they also would have to go out and buy any product they ended up liking. Many products would go unused and end up in a bathroom sample collection bin, so sending small bottles is a big downfall to the Ipsy membership.

Another issue with Ipsy is that their Glam Bag Plus membership, which gives you full-sized products and solves their first problem, costs $25 a month. This is a HUGE expense, especially when you compare it to FabFitFun's $49.99 every four months. It is twice as expensive to get full-size bottles with Ipsy, which is much more of an expense and commitment from members.

Lastly, Ipsy only sends 5 small products, all in bottles and beauty containers. They do not send blankets or bags or teapots like FabFitFun does, making their subscription more narrow than some other boxes. This is a good thing for people who only want makeup or beauty products, but it's also more limiting (for the amount it costs) to members who are looking for a subscription box worth their while.
Summary
Glam Bag subscription ships once every month
Membership is $10 a month, $25 a month for the plus membership, or $110 for a year
Contains 5 travel-sized product samples
Makeup, skincare, beauty, haircare, and nail products included
Quiz allows more custom products for members
Does not ship internationally
Ipsy shopper gives you access to products with cash back policies
Birchbox
Birchbox is a monthly subscription box that was created by two friends with a love of the internet and an itch to create a better way to shop for beauty products. Members get a personalized mix of 4-5 makeup, hair, skincare, and fragrance products for $10 a month. These boxes are targeted for women, but the Birchbox founders released a Birchbox Man collection to bring the same customized beauty boxes to men as well.

To sign up for a Birchbox membership, you just have to follow these easy steps:
Membership
Choose your membership preferences. You can choose the monthly subscription for $10 a month, $30 for 3 months commitment, a 6-month subscription for $60 for 6 months ($50 with code FREEMONTH), or a yearly subscription for $110 a year ($96 with code BIRCHBOX8). The yearly subscription gives you the best value, giving you 12 boxes worth $120 for only $96.
Create An Account
Fill out your personal information, shipping address, and account information to sign up with Birchbox. You first box ships next month, and you can choose one of your samples each month starting with your second box.
Fill Out Your Profile
Tell Birchbox about your beauty preferences so they can use them to customize your boxes. Your five monthly beauty products will be a mix of prestige and niche brands for you to explore and find new favorites.
BUY WHaT YOU LOVE
You can purchase full-size versions of your favorite samples and get free shipping on each purchase. You also get $1 cash back in Loyalty Points for every $10 you spend in the Birchbox shop.
Pros of Birchbox
Birchbox is a great subscription box because of its diversity in products. Members get a range of new and prestige products that they can fall in love with, giving them the chance to explore a lot of new things. Birchbox is also cheap, charging only $10 a month or $96 for 12 months of their service (which is a great deal)!

Another benefit of Birchbox is that you can choose the frequency you want your boxes to arrive. Most subscription services do either monthly or you pay for a full year, but Birchbox lets you pick monthly, every 3 months, every 6 months, or yearly, some of which come with big discounts for choosing higher frequencies.

Subscribers not only get a monthly box of products, but if you sign up for the 6-month membership, you get a free Makeup Made Easy Kit that has 7 products in it. If you sign up for the yearly membership, you get a free Beauty Anew Kit with 10 products worth $98 in it! These special gifts, in addition to the 6 month or yearly coupon discount, make these higher memberships worth every penny.

Birchbox is also great because it has options for men. While it's normal that subscription services target a particular gender or niche of human interest, Birchbox made a specific Birchbox Man service to give men the same monthly experience that women get with these product samples. With both Birchbox and Birchbox Man, this company is widening their range of customer and providing more people with a great opportunity to explore new products.
Cons of Birchbox
While Birchbox is cheap and easy to purchase in different sending frequencies, it only gives you 4-5 sample products each month. Compared to other subscription services that give 8-10 products or a few full-sized products, Birchbox feels like it's not filling each box with a lot of full products for consumers to try.

Birchbox is also harder to customize in comparison to FabFitFun and Ipsy. FFF lets you pick and choose between some products each season, and Ipsy takes you through an elaborate quiz to help customize your cosmetic preferences. Birchbox does not have a quiz when you sign up, and only lets you pick one of your products starting from your second monthly box. This makes it harder to guarantee that each customer will like and use their products each month, which only adds to the sample sized products piling up in people's bathrooms.
Summary
Birchbox subscription ships once every month
Membership is $10 a month, $50 for 6 months, or $96 for a year using coupon codes
Contains 4-5 travel-sized product samples
Makeup, skincare, hair, and fragrance products included
Operates in the United States, United Kingdom, France, Spain, and Belgium
Birchbox shop gives you $1 cash back every $10 you spend on products
Which Subscription Service Is Worth It?
There are so many subscription box brands out there, each targeting a different niche of interest. When comparing FabFitFun, Ipsy, and Birchbox however, we can see that the target audience and goal behind each one is similar. From a price perspective, $10 a month seems like a better deal than $49.99 every 3 months. When you look deeper, you actually see that $49.99 every 3 months gets you a lot more for your money.

FabFitFun sends you full-sized products, while Ipsy and Birchbox send you sample sizes. This is better both for member usage, and for avoiding a sample size pile-up that ends up in landfills and going unused. FabFitFun also sends products that don't ever get used up, meaning they are "evergreen" gifts. These gifts include a French coffee press, tote bags, scarves, blankets, jewelry holders, etc. Ipsy and Birchbox only focus on products that members will have to re-purchase once they've
ran out.

On top of the product size, the number of products, and types of products, FabFitFun also provides more customizable products for each season. FFF members can choose products they prefer over others, and their boxes are targeted to provide seasonal gifts that members will use and love in different temperatures and styles. While Ipsy and Birchbox try to customize as much as possible, they send products that they think people will like, and they are not customized for seasonal changes.

If we are comparing price point, product value, product size, number of products, and user experience, it looks like FabFitFun is the ultimate winner. By 2017, Michael Broukhim, the Co-CEO and Co-Founder of FabFitFun, earned $40M in revenue and gained 200K new subscribers. Their growth is continuous, and they've started using well-known influencers to help promote their brand. They've become a huge success in the subscription box industry, and after comparing them to other services, we can clearly see why!

All that said, these three subscription boxes are loved by many and continue to have new members sign up each day. Each one is different and provides a different user experience, so it's entirely up to the consumer which one works best for their lifestyle. Some people prefer smaller fees spread over more months, and some people prefer one higher fee every few months. Some people prefer only beauty products, and some people prefer a variety of beauty and home products. Each user's experience is different, and FabFitFun, Ipsy, and Birchbox can provide a custom subscription service to everyone that signs up.

Have you signed up for FabFtiFun, Ipsy, or Birchbox yet? Which subscription service do you prefer?
Get each week's best deals from Dealspotr in your inbox
This guide was published on January 22, 2019
, and last modified on January 22, 2019
.