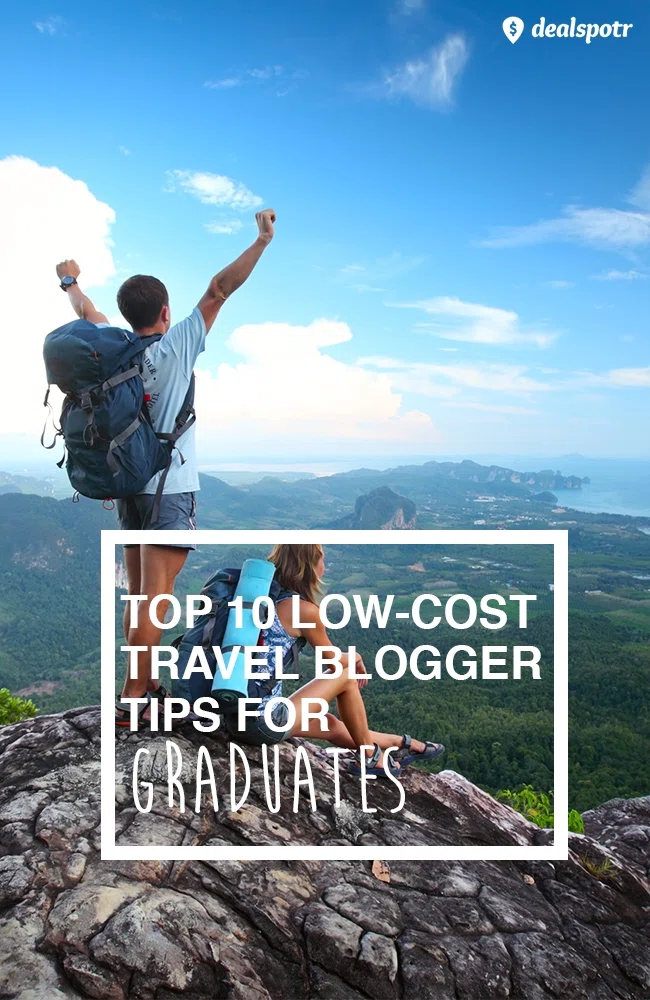 So you got your degree, now what? If you're a recent graduate, now is THE BEST time to go see the world. The cold truth is most 9-5 jobs only offer 2 weeks vacation time for the whole year, so trips need to be kept to a minimum. Traveling is not only a great way to blow off steam before you start the job hunt, but will also teach you life skills that you'll never learn in any classroom. However, after spending a small fortune on your education you might be wondering "How am I going to pay for this?!". Not to fear, we searched all the top travel blogs and Youtube channels for the absolute best traveling tips that will make you a budget travel expert faster than you can say "wanderlust". We all have a budget to abide by, so whether you're a graduate or not, these tips will help you to take that vacation you've been dreaming of.
1. Travel to Cheap Countries

Chances are there's dozens of countries you want to visit, so why not go to the inexpensive ones first? Traveling to a country with a low cost of living will give you more bang for your buck, from bargain hotels to cheap food, you can save the more expensive places for later. "25 of the World's Cheapest Places to Live" from List25 lists amazing world cities, including Cairo, Johannesburg, and Mexico City, that are tourist destinations as well as incredibly inexpensive. You'll have an amazing trip without the huge cost.
2. Check All Your Flight Options

Danny Dover uses completing his bucket list as a way to overcome depression and give his life meaning, and with his well researched videos and posts on his blog Life Listed, he helps others to do the same. The flight is by far the biggest cost when traveling, so in "How to Get the Cheapest Flights Every Time" he recommends tips on buying batch tickets, utilizing Craigslist, and his favorite flight aggregators that help to find the best flight deal everytime. Thanks Danny!
3. Stay with your friends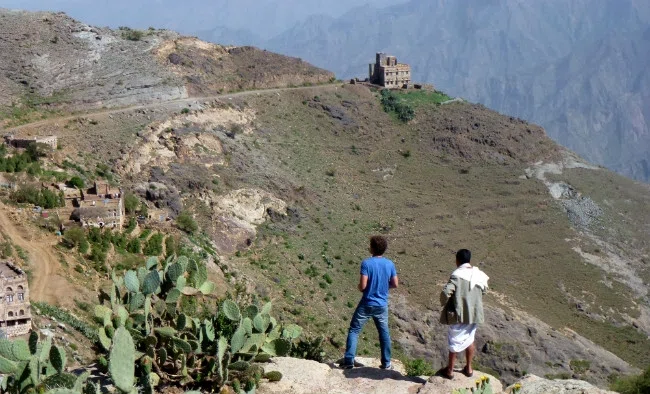 The second biggest cost after transportation when you travel is your accomodations. Self-proclaimed "permanent nomad" (he's been traveling for fourteen years straight!) Earl from Wandering Earl suggests a tip in his post "Travel the World for $1.94 a Day" that is especially perfect for graduates: crash with your friends. Many colleges attract people from all around the country and even the world, so utilize the connections you made during school by asking to visit friends (or friends of friends) overseas. If you don't know anyone who lives where you want to go, then use services like CouchSurfing. Staying with a local resident not only will decrease the cost of your trip significantly, but is also a great way to gain insight and persective of a city through the eyes of a native.
4. Reduce your Phone Bill

A cell phone is a modern day necessity, but international roaming can lead to huge phone bills. Soniastravels is one of the best travel channels on Youtube, where Sonia covers traveling tips and tricks in fun and engaging videos. Sonia recommends switching off your push notifications, which can use costly international data, and getting an international data plan if you plan on using your phone heavily while you're abroad.
5. Pack Light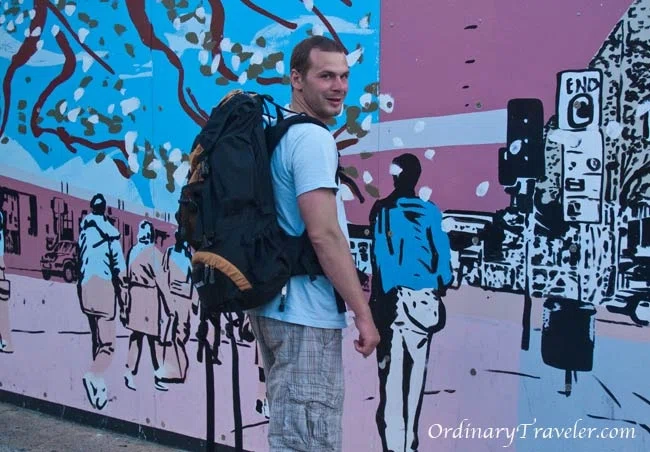 We all know that heavy bags can lead to extra baggage costs at the airport, but over-packing can also lead to other costs, like having to take a taxi rather than public tranportation because of heavy bags. However, we all want to feel well prepared when traveling. Socal surfing couple Christy and Scott behind travel blog Ordinary Traveler know about packing since they've been traveling the world together since 2006. Their post "Packing Tips for World Travelers" is a great guide for both men and women for tips on items to pack that you might not have thought of (hello diarrhea pills) as well as advice on what you won't need.
6. Schedule Free Landmark Visits and Use Your Student ID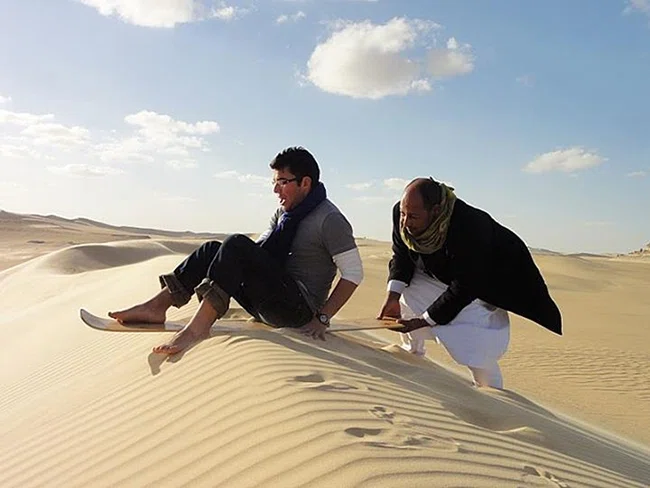 Some of the most popular tourist attractions in a city are completely free. Jaime, blogger behind Breakaway Backpacker who recently returned from a 2 year backpacking trip, suggests visiting sites that are both famous and completely free, such as the Golden Gate Bridge and Lombard Street in San Francisco, in his post "Planning A Budget Holiday in San Francisco". Jaime says. "You don't have to spend a fortune to travel, see amazing things and make beautiful memories. Any place you visit will have free things for you to do." You could use this same tactic in many cities, it's free to visit the Eiffel Tower if you don't choose to go up it, and you can explore the grounds around Big Ben at no cost. Also, many museums won't check the expiration on your student ID, so use it while you still have it.
Jaime also recommends a more natural and relaxed way of discovering a city than conventional sightseeing. "Two of my other favorite things to do in any city I visit that are free are walk around the city and just get lost and find unique things to photograph. The other is to sit at a cafe in a main square and people watch and see life go by. In the end isn't that why you are visiting the place you are visiting?" Sounds like a truly amazing way to travel to us!
7. Sneak In

Graham Hughes boasts the title of the first person in the world who traveled to every country in the world without flying, and "How to Travel the World on the Cheap" is the number one travel video on Youtube, so, we think this guy might know a thing or two about traveling. Hughes explains a whole list of 20 ways to inexpensively travel, but our favorite is the scrappy one. Most national parks don't have a fence around them, and supposedly if you enter Machu Picchu from the west, they don't check your ticket on the way in. It's a little unorthodox, but you can save a ton in tourism fees by being a little sneaky.
8. Eat and Drink Where the Locals Eat

Kristin from award winning adventure travel vlog Hopscoth the Globe traveled for 10 months on only $9,500, and recommends scouting out small restaurants and bars rather than food establishments near tourist attractions in order to save. This will be especialy easy to do if you stay with friends or local residents. You can also check out the local grocery store rather than dining out at every meal, it will be less expensive and teaches you more about the culture and how the locals live.
9. Shop at Street Fairs and Local Markets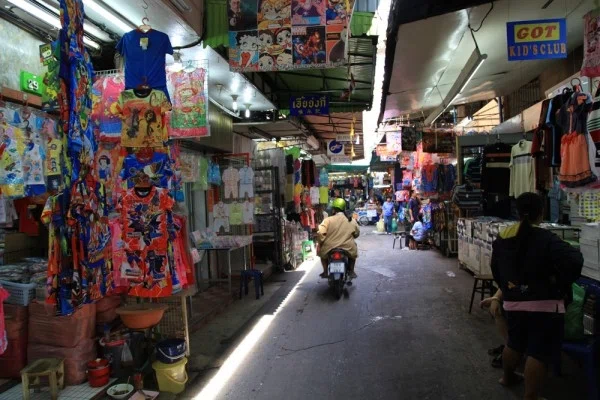 Ulli Maier, one half of the writer duo behind travel blog Cookiesound, has been traveling the world since the 70's and raising her daughter Nisa Maier (the other half) to be a true nomad herself. Through their collaboration, this mother daughter team creates a stunning travel blog that encompasses Ulli's vast experience and Nisa's fresh perspective. In 5 Markets in Bangkok Thailand Nisa recommends exploring the local markets in the city of your destination that are often overlooked by tourists. You not only might come away with unique souveniers from your trip that cost far less than what you'll find at the attraction gift shop, but you'll also gain priceless insight into the local culture.
10. Enjoy the Journey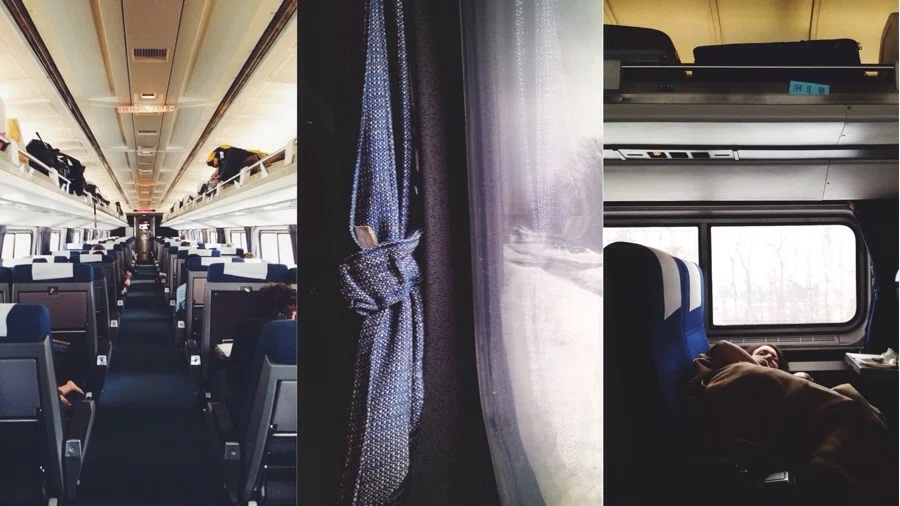 Professional photographer and passionate traveler Kirsten Alana posts stunning images and tips from her many travels on her blog Aviators and a Camera. In Taking the Amtrack Adirondack Line to Montreal she describes how taking the train was much more enjoyable (and cheaper) than flying. Using a slower mode of transportation to either get to your destination or while you're there, can not only save you money, but give you a chance to experience the sights and sounds of the city that you are in. After all, isn't that why you're there?
Do you have any other tips that help you save when you travel? Follow us on Twitter @Dealspotr and let us know!
Get each week's best deals from Dealspotr in your inbox
This guide was published on June 2, 2014
, and last modified on June 2, 2014
.