Treat All 5 of Your Lovers' Senses for Valentine's Day 2014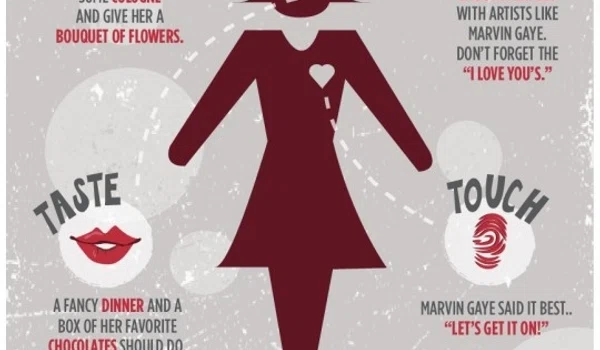 @dealspotr posted this article
If you haven't found a gift for your Valentine's Day lover already, you may be feeling a little anxious! Scratch that: VERY anxious. But hey, we've all been there before. There are plenty of options for last-minute gifts this week, even meaningful ones. Gifts that are a treat to see, hear, smell, taste and feel!
This Valentine's Day, go the extra mile and treat ALL 5 of your lovers' senses! Check out this infographic for some general ideas on how you can entice each sense and then read below for real deals that will save you last minute shoppers!
Oh, and don't forget to avoid these 8 WTF Valentine's Day gifts.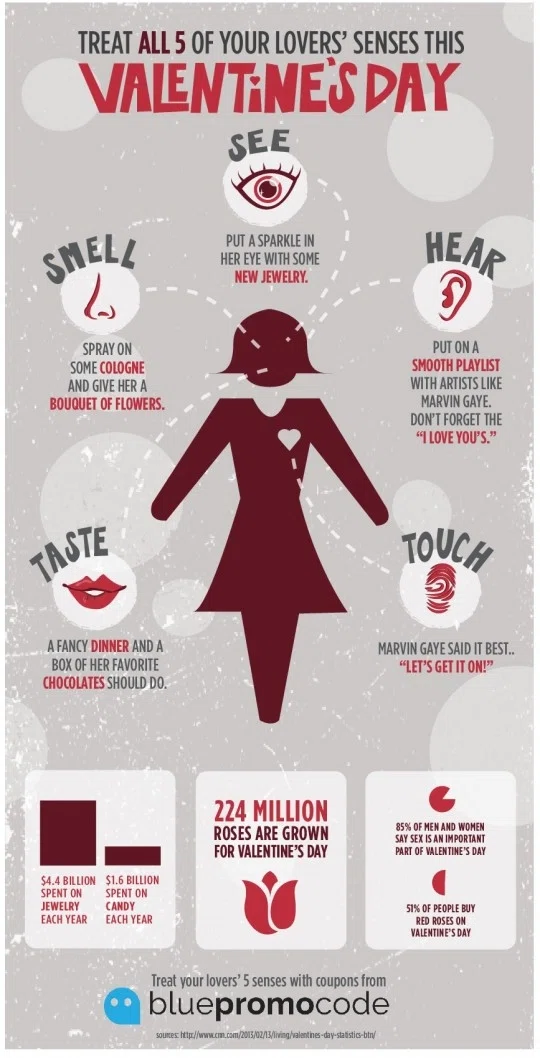 -1800Flowers.com: No need to get all fancy on Valentine's Day. Stick to a classic and treat your lovers' sense of smell with a bouquet of flowers. 1800Flowers.com is currently offering a Valentine's Day promo code for 40% off flowers and other gifts. With this 1800Flowers.com promo code, gifts start at just $19.98. This offer expires on 2/12 but there are other offers that will remain valid right up until the 14th.
-Groupon: Groupon promo codes always include massive savings on local deals that can be purchased and redeemed at your liking. For Valentine's Day this year, search Groupon's local deals to find one that will make your evening perfect... and affordable. Restaurants and exciting opportunities for entertainment are both available now!
-Kay Jewelers: Buying your lover jewelry for Valentine's Day will certainly treat their sense of sight. And it'll help you get lucky later on too, wink wink. Kay Jewelers is offering shoppers $25 off jewelry orders of $100 or more, a special Kay Jewelers promo code for V-Day. Kay Jewelers is also offering up to 30% off diamond pieces, including the dark and sexy "Artistry Diamonds". 
-Amazon.com: Amazon has it all and there's a pretty decent chance that many of us will be buying our Valentine's Day gifts at the online marketplace... especially Amazon Prime members who still haven't bought a gift. Hooray free 2-day shipping! This Valentine's Day 2014 though, even shoppers without Amazon Prime can get last minute Valentine's Day gifts online. Right now Amazon savings offer up to 80% off and completely FREE 1-day shipping on Valentine's Day gifts. Amazon is so clutch.
Happy Valentine's Day everyone, from the team at BluePromoCode!