Understanding Department Store Coupons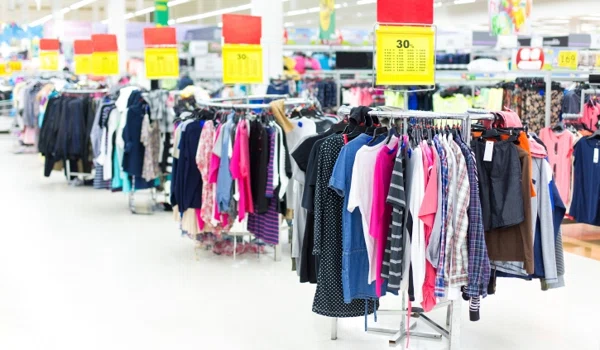 @dealspotr posted this article
Coupons are coupons, right? Wrong!
There are a wide variety of in-store coupons and online coupons and each one is unique. There are so many coupon terms and abbreviations that they pretty much require their own couponing dictionary.
Among the most complicated coupons are those that come from department stores. They seem to be particularly keen on making their coupons difficult for customers to decipher. Enter Dealspotr.com. We've provided a guide below with several tips for understanding department store coupons.
Here are the five key tenets to navigating the confusing world of department store coupons:
1. Terms and Exclusions Are Everything
The terms and exclusions are crucial for every type of coupon, but especially so for department stores. Macy's, Lord & Taylor, Nordstrom and others are famous for distributing "store-wide" coupons that have such a long list of exclusions that it basically ends up just being a handful of items or brands that are eligible.
In addition to placing lengthy exclusions on their coupons, department stores also like attaching specific terms. It's common to find department store coupons that include some kind of minimum spend requirement or apply only for store credit card holders.
Recommendation: Always read the fine print on your coupons before beginning your department store shopping trip.
2. Quick Expiration Dates
Department stores love sending out seasonal coupons that have a very short shelf life. If a big shopping holiday is approaching, you can be certain that you'll start seeing tons of emails, tweets, Facebook posts, snail mail ads and newspaper inserts from department stores with coupons and sales galore.
Utilized correctly, these coupons can provide you huge savings, but don't expect to talk the cashier into accepting your expired coupon. Department stores typically have very strict policies when it comes to expired coupons and are not inclined to work with customers in this area.
Recommendation: Don't even bother with department store coupons unless you think you'll be able to visit the store or buy from its web site within the next few days.
3. Gifts With Purchase
Free stuff is great. Everyone loves free stuff. Department stores know this as well as anyone and have used the allure of free stuff to attract customers for generations. The technique is as old as it is reliable. Offer people a free gift with purchase coupon then just sit back and watch as lines start to form.
These promotions do sometimes provide shoppers with great value and are frequently worthy of consideration. The tricky part is that these coupons almost always come with a "while supplies last" stipulation, so if you don't get to the store fast enough, you might end up missing out on the freebie.
Recommendation: Be patient. Department stores regularly run free gift with purchase coupons. Wait for the one that fits your needs and then pounce quickly.
4. Clearance Items Only
At first blush, it seems counter-intuitive that a department store would restrict a coupon to clearance items. After all, clearance items are already heavily discounted. Luckily for us, it's quite common that department stores pass out coupons designed specifically for clearance items.
The reason for this is because stores have limited space to display their merchandise. Even department stores with a strong online focus face this problem as they run out of room in their warehouses. This makes it imperative for department stores to unload older products that didn't sell very well. Rather than just get rid of them and take a total loss, they put them on clearance. If that fails to move the meter, then they tend to resort to bundling the clearance discounts with coupons in a desperate attempt to recoup something.
Recommendation: Prioritize clearance coupons. The best deals you'll ever find at a department store is through clearance coupons. There could be any number of reasons the product failed to sell in the first place, but with a discerning eye, it's very easy to find quality items in clearance that were just overlooked by the average shopper for some reason.
5. End of Season Coupons
Department stores operate on a very seasonal basis. They stock up on Christmas items in September and October and then scamper to get rid of all the stuff they failed to sell by New Years. Likewise, they build a big inventory of swimwear and sunglasses in May and June, before rushing to unload it by late August.
Due to their seasonal dependency, they have very predictable patterns for releasing new coupons. Learn to play those patterns to your advantage. Always shop a year ahead. For example, start thinking about getting a new winter coat in March for that following winter, instead of waiting until that following winter arrives.
Recommendation: Set future alerts in your phone, so that you always get a reminder when a shopping season is about to end. That way you can keep your eye out for coupons and sales and score big discounts, while avoiding expensive need or impulse buys.
Don't hesitate to leave a comment if you have any further questions about department store coupons.