The 60+ Most Lucrative Ways for Seniors to Earn Money Online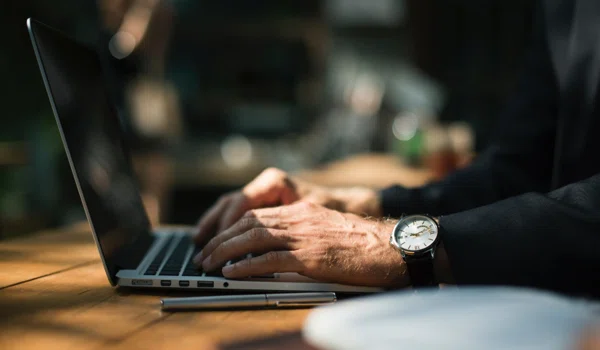 One of the biggest factors that is shaking up the American workforce might surprise you: it's the fact that people today are simply living longer. In fact, according to statistics presented by the Social Security Administration, one out of every four 65 year olds today will live to be 90, while one in ten will surpass 95.
And, because people are living longer, they're working later, picking up side jobs, and taking on freelance, part-time, and remote work to help bring in a little extra income during retirement. A May 2017 US Jobs Report found that 19 percent of folks over 65 held a part-time job, marking the highest employment rates of that demographic in over 55 years.
If you're a senior who's looking for work or just a little extra income to pad your finances, working online can be a flexible and enjoyable way to switch things up from the 9 to 5 daily grind. We posted another awesome article with over 500 ideas for earning extra income on the side that has plenty of suggestions for working remotely. In this article, however, we're going to focus on jobs that you can do online from the comfort of your own home, particularly suited to seniors.
Here's what you'll get in this article:
60+ ideas for seniors to earn money online
Job search sites for seniors
Although not all of their offerings allow you to work from home, these websites provide curated lists of jobs that are well-suited to retirees and folks over 50:
Seniors4Hire.org
A member of the ZipRecruiter family, Seniors4Hire.org has a job listing forum with opportunities for people ages 50 and older. You can sign up to receive an email alert when new jobs are posted, or just head to their job search page to check out their current openings.
RetirementJobs.com
RetirementJobs.com offers a free job search tool as well as a premium subscription plan that gets you access to online workshops and webinars, a free review of your resume, their guide for working at home, and more. Most of their jobs have been reviewed and determined to be "age-friendly" for seniors. You can also check out their blog for career advice.
SeniorJobBank
SeniorJobBank is another job site that offers listings for the 50 and over set. You can search by job type and location, look specifically for remote positions, and even research companies that are known for hiring senior workers. Check out their Careers and Education page to get state-by-state information on popular jobs and trends.
Workforce 50
Workforce 50 offers jobs listings specifically for people over the age of 50.
Retired Brains
While Retired Brains doesn't have job postings, they do have a bunch of advice for retired job seekers and ideas of different fields that will allow you to work from home.
Consulting and coaching opportunities for seniors
One increasingly common career path that seniors are following is moving from full-time jobs to consulting gigs as a way to ease the transition into retirement. If you've already spent years in a given career and accumulated all the knowledge and wisdom that goes along with that experience, it makes sense that others will want to pay you for advice. Here are some ideas for shifting into remote consulting work:
LinkedIn is a great way to search for jobs and network generally. However, it's especially useful for finding consulting work. You can market yourself as a consultant on your own page, create blog posts about topics in your field to generate interest, and direct message folks who you think might be interested in your services. If you're not already a member, you can try their Premium plan free for one month.
Clarity allows you to create a free profile advertising your services as an expert, particularly for new startups. You offer advice and services to clients over the phone and get paid by the minute at whatever rate you set for yourself.
Your Encore
Your Encore connects experts with assignments and short-term project engagements from companies in biopharmaceuticals/biotech, medical devices, and consumer goods industries. Their team selects qualified candidates to contact regarding each assignment, and you can also search through their job postings to find work.
ReServe offers part-time work opportunities for folks 55 and over in nonprofits, government agencies, and more as a way to give back to your communities. Most jobs range from 10 to 20 hours per week, and although they aren't extraordinarily well-paid, most of their jobs come with a modest stipend for your labor.
Patina Solutions
Patina Solutions is a free service that links up job seekers with project-based and interim work opportunities to professionals with over 25 years of experience in their given field. Fill out their registration form with information about your skill set, and they'll contact you when they feel you're a good fit for one of their jobs.
Freelancing, contract, and part-time work for seniors
The great thing about freelancing is that you get to choose when, where, and how you want to work. These websites provide users with listings of freelance, flexible, and remote jobs that you can do from home:
FlexJobs offers listings of part-time, remote, freelance, and flexible job opportunities. In order to apply for jobs, you do need to pay a monthly subscription fee. Members who refer a friend can get one month for free, plus members get access to exclusive discounts on everything from tax preparation services to stamps to fitness services.
Virtual Vocations
Virtual Vocations provides job-seekers with a verified list of telecommuting jobs from nearly 12,000 different companies. You can create a profile for free which will get you discounts on their paid plans for complete access to their job database.
Freelancer.com
Freelancer.com is mainly tech-focused, however they do offer freelance job postings across the board in other fields including sales and marketing, translation, local jobs and services, and more.
Fiverr
Fiverr allows you to sign up as a "seller" to vend your particular services. You set up a specific gig you'd be willing to take on and your payment for that service and customers can reach out to you to place orders. Gigs are available in over 100 different fields and pay ranges from $5 to $10,000 per project.
Upwork is another site to get freelance gigs where you can browse job postings and bid on different projects with your rate. Employers can also search your profile and Upwork sends a list of likely candidates to employers for each job they post. Gigs are available in many categories including tech, writing, legal services, consulting, and others.
Remote.co
Remote.co has a free, extensive listing of remote jobs in a number of different fields. You don't need to sign up or create a profile to apply to the jobs they list.
Virtual Assistant Jobs
Virtual Assistant Jobs offers a free listing of remote administrative positions that range from part- to full-time.
We Work Remotely
We Work Remotely provides users with a free listing of jobs in tech, customer support, administrative work, design, and a number of other fields.
Take surveys, watch videos, and complete small tasks for money
There are a number of sites out there that will pay you to fill out surveys, give feedback, or even just watch videos. Check these out:
MyPoints sets users up with opportunities to earn points for watching videos, reading emails, playing games, and shopping at top stores. Points are redeemable for gift cards from a number of different retailers.
Swagbucks offers cash for taking surveys online. You can join for free, plus you'll get a $5 bonus just for signing up.
Opinion Outpost is another site that gives you gift cards, rewards, or cash via PayPal for taking surveys. Plus, each survey you take earns you a shot at their quarterly drawing with a $10,000 cash prize.
Cashcrate
On Cashcrate, you can get paid to try products and complete free offers at no expense to you. Get a $1 bonus when you sign up with them.
GrabPoints
GrabPoints gives users opportunities to earn cash or gift cards from watching videos, downloading apps, taking surveys, completing offers, and more.
Survey Junkie
Survey Junkie is a paid survey site where you earn points for completing surveys that can be traded in for gift cards or cash via PayPal.
Amazon's Mechanical Turk
Amazon's Mechanical Turk program allows users to earn money by completing simple tasks that require human intelligence such as gathering and verifying information, processing data and images, and transcribing.
Closed-captioning and transcription jobs for seniors
If you've got a keyboard and an internet connection and you enjoy watching videos or listening to interviews and other recorded footage, these sites can connect you with transcription and closed-captioning work:
Rev
Rev has jobs available for captioning, transcribing, subtitling, and translation that you can do from your home computer. Once you've passed their screening, you can take on as many or as few jobs as you want on your schedule.
Similar to Rev, TranscribeMe offers small transcription jobs with pay starting at $20 per audio hour. After you complete their online tutorial, they'll send you tasks which you can do as many of as you choose, whenever.
Go Transcript
Go Transcript offers rates of up to $0.60 per audio minute for transcription and translation jobs. You choose your projects and get paid weekly via PayPal.
Ai-Media has captioning jobs available from television, YouTube, Facebook, and more. Earn $27-42 per audio hour for your work.
Other options
Quicktate and iDictate. Apply for their open transcription positions here.
Sell handmade crafts, used goods, and other items
There are plenty of sites out there that can help you sell stuff, whether it's clutter you want to get rid of, things you made by hand, or valuables you've collected over the years. These sites are a great place to start:
eBay is easily the most popular online auction site where you can sell literally anything-- anything legal, that is. If you want to clear out some clutter or you have something valuable you'd like to get some cash for, eBay is definitely the place to do it.
If you make your own crafts, jewelry, art, or other artisanal goods, consider setting up a profile on Etsy. Each posting costs just $0.20 and they take a 3.5% transaction fee for each sale. Etsy also runs Pattern, a website building tool that you can use for free for 30 days.
Bonanza lets you create your own web store to sell your goods. Although there is a monthly subscription payment, you can get a free 14-day trial when you sign up and there are no transaction fees. They also give you a $100 Google AdWords credit for free when you sign up.
Craft Is Art
Sell art, crafts, and handmade goods on Craft Is Art. Their free option includes up to 100 listings free of charge, while their paid plan comes with no transaction or listing fees.
Mercari is a website and app that lets you sell just about anything. They do take a 10% commission on all sales, but listings are free and easy to set up.
Design T-shirts
There are a number of different websites out there that let you design and sell your own t-shirts. The company produces and fulfills the orders, so all you need is some business savvy and a few good ideas. Check out Spreadshop, Sell My Tees, Threadless (especially if you're an artist who wants your work printed on shirts and other items), and CafePress among others.
Affiliate marketing and dropshipping for seniors
These are both relatively new business models that may have a bit of a learning curve. Affiliate marketing involves making an agreement with a business where you put links to their products on your pre-existing blog or website and earn a commission for each sale that they make from your links.
With dropshipping you create an online store to sell products from a third-party dealer who handles the inventory and shipping. These sites can help you get set up with affiliate marketing and/or dropshipping:
Pepperjam is an affiliate marketing company that connects you with thousands of advertisers. Once you're connected with specific advertisers, you can earn a commission on each sale that comes from your blog, app, or website.
Amazon Affiliates
It's free to sign up for the Amazon Affiliates program, and you get to choose which items you want to promote. Earn up to 10% commission for each qualifying purchase made from your blog, website, or other venture.
CJ Affiliate
CJ Affiliate is another affiliate marketing site that connects publishers and content creators with advertisers to earn commission. Publishers can use their services free of charge.
Doba has a catalog of over 2 million products available for your dropshipping store. You can get a free 14-day trial when you sign up, and monthly fees to use their services start as low as $29.
If you've got an idea for a business, Shopify is a simple way to set up your own e-commerce site. Get a 14-day trial for free when you sign up.
Teaching or tutoring outlets for seniors
If you've got a great idea for a course you'd like to teach, expertise in a particular field, or just a solid grasp on the English language, these sites can connect you with teaching opportunities:
Skillshare helps you build and create online courses and earn royalties for each person who chooses to purchase your class. You can try them out for a 30-day free trial. They also have a promotions page where they regularly have deals to double your royalties when you post a class.
Udemy also allows you to develop and present courses on their platform which boasts over 20 million students worldwide. Becoming an instructor is free, and you earn cash for each student who signs up for your class.
Create courses as a part of your personal "school" with Teachable. While you do need to pay to post a course, their mid- and top-level plans come with no transaction fee.
Sign up with Tutor.com to get linked with tutoring jobs. You'll need to take a test in your area of expertise to get confirmed, but from there you'll get connected with relevant work opportunities.
Chegg allows you to create an account to take on tutoring clients when you log in on your schedule. All jobs start at $20 per hour.
VIP Kid
VIP Kid provides opportunities to earn $14-22 per hour teaching English as a second language online. They give you the lesson plans and communicate with parents, so all you have to do is tutor.
Writing or blogging opportunities for seniors
Writing is a great way to express yourself and make some extra money while you do it. Whether you're interested in writing about your field of expertise, your opinions, or your life story, there's likely someone out there willing to pay you for your words. Check out these sites to find writing gigs:
Freelance Writing Gigs
Freelance Writing Gigs is one of the most comprehensive lists of freelance writing opportunities out there. They pull from Indeed, Craigslist, LinkedIn, and a bunch of other sites to compile their listings in one convenient place.
Blogging Pro
Blogging Pro offers a free listing of freelance, part-time, and other writing jobs. Most positions can be applied for directly through the site.
ProBlogger
ProBlogger is very similar to Blogging Pro, but with a slightly different selection of jobs. Be sure to scroll down past the sponsored ads to find the newest listings.
Medium
If you'd prefer to self-publish, Medium is a blogging platform that offers opportunities to monetize your writing through their Partner Program. You write and publish articles and get paid based on the number of clicks you get.
Self-publish
Of course, you can also choose other self-publishing options and there are a number of ways that you can make money from that. If you've managed to develop a following with your writing, you can sign up for sites like Patreon that allow your fans to make small monthly donations for your work.
You can also quickly and easily get set up with Google AdSense to earn money from your blog for traffic and ad clicks. If you're working on a book or something more longform, sites like Amazon, Barnes and Noble, Lulu, Create Space, and others can help you self-publish, market, and earn royalties on your work.
These options are really only just the beginning — there are plenty of other ways to earn money online with a little creativity and some research. If you're interested in learning more ways to save money and stick to your budget, be sure to keep up with the Dealspotr blog and check out the Dealspotr homepage for thousands of discounts and promo codes on items you purchase every day.
Get each week's best deals from Dealspotr in your inbox
This guide was published on June 6, 2018
, and last modified on June 6, 2018
.