What is the Difference Between Certified Pre-Owned and Used Cars?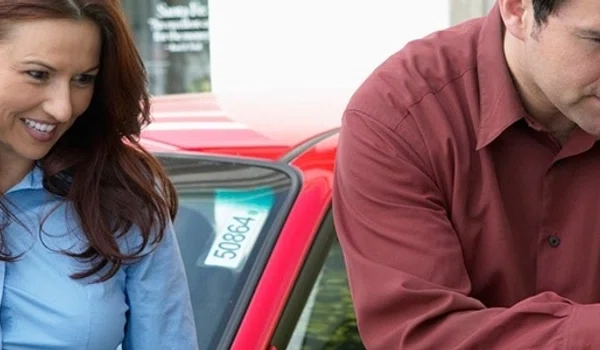 With prices for new cars still somewhat prohibitive for many drivers in a still-recovering economy, many buyers are looking at used car options as an alternative. When shopping for a pre-owned vehicle, drivers may choose between buying a traditional used car and purchasing a certified pre-owned (CPO) vehicle.
In recent years, with the economy going through its ups and downs, CPO vehicles have emerged as an increasingly popular alternative to new cars. According to a study by J. D. Power and Associates, sales of certified used cars have increased by 46 percent since 2000. According to Edmunds.com, "Certified used vehicles can often be a low-cost alternative to a new car."
Despite their popularity there remains some confusion as to just what designates a particular car as certified pre-owned. So what is the difference between certified pre-owned and used cars?
The explanation is detailed below.
What is Certified Pre-Owned?
Certified pre-owned (also known as factory certified) vehicles are used cars that are for sale at a dealership with the support of the original manufacturer. Manufacturers inspect cars before certifying them, make any necessary repairs, and then offer them up for sale at dealerships with warranties that extend a certain number of years or miles beyond the vehicle's original warranty.
How Does a car Qualify as Certified Pre-Owned?
For a vehicle to be designated as certified pre-owned it must be a late model with relatively low mileage and a clean record.
Once a vehicle has been identified by a dealership as potentially worthy of being given CPO status, it will be subjected to a multi-point inspection, followed by a reconditioning process in which all the necessary repairs are made and parts replaced.
While the exact process varies from manufacturer to manufacturer, any vehicle designated as certified pre-owned has gone through somewhere between 100 to 200 individual item checks on the way to being approved.
Although the specific criteria for qualifying as certified pre-owned may vary depending on the automaker, any car advertised as certified pre-owned (CPO) has been given a complete inspection with all necessary repairs being made and any worn or damaged parts replaced.
In order for a vehicle to be designated as certified pre-owned it typically can have no more than 60,000 to 80,000 miles and be no older than five to seven years.
Pros
Certified pre-owned vehicles cost less than new cars. But like new models, these types of vehicle are under factory protection for a certain period of time or designated number of miles.
This means buying a CPO vehicle minimizes the risk of purchasing a used vehicle and suddenly being saddled with hundreds or thousands of dollars worth of additional repair costs. Since only late-model vehicles with low mileage and clean vehicle history reports qualify for certified pre-owned programs, CPO vehicles are about as close as you can get to purchasing a new vehicle.
Many CPO vehicle programs offer additional benefits like roadside assistance protection and free maintenance like oil changes and tire rotations, at least for the length of the extended warranty. Buying a certified pre-owned vehicle also allows you to avoid the typical 20-40 percent depreciation cost new-car buyers suffer in the first two or three years or ownership.
Cons
Certified pre-owned vehicles are often more expensive than other used cars. The reason for this is that automakers need to charge a bit more for a CPO in order to make providing a warranty financially viable. If a CPO vehicle costs a few thousand more than the same year model without CPO status, you need to consider whether the warranty is worth the extra money. If the vehicle in question is a model that's known for being reliable, it may not be worth it.
Since more traditional used cars are available than certified ones, shopping for a CPO vehicle may limit your options. Before spending the extra money on a certified pre-owned vehicle, you should also check to see if the vehicle has any of its original warranty left. Otherwise you could end up paying more for a warranty you don't really need.
There are also aftermarket warranties available from many dealerships that could ultimately be more affordable than paying for a certified pre-owned vehicle.
Used Cars
Used cars are those that have been previously owned and are for sale either by a dealership or a private owner. Used cars are cheaper than new cars and shopping for a used car allows buyers to look for any make or model year they choose. So if you're looking for a '78 Camaro, used is obviously the way to go. But before you buy a used car it's important to understand that traditional used cars are sold without manufacturer support and typically don't come with any kind of warranty.
Although there are used vehicles for sale that come with third-party warranties, these types of vehicles don't qualify as CPO as they have no official support from the automaker and may or may not have been subject to a proper inspection.
Pros
Buying a used car is more affordable than buying a new one. And because used cars are cheaper, you may find it's possible to step up to a nicer model when shopping for used. Traditional used cars are also typically cheaper than certified pre-owned ones.
The used car market is broad and buyers shopping for traditional used cars will find many options to choose from that they might not find when looking for a CPO model.
Cons
Traditional used cars aren't typically protected by any kind of warranty. That means you'll be responsible for any repair costs that might arise in the aftermath of your purchase. And since used cars don't officially need to be inspected, there's no guarantee that once you drive off the lot with your newly acquired used vehicle it won't require repairs.
Without a factory warranty, there's no way to be sure a particular car or truck is in good working order internally, regardless of how pristine its appearance may be.
Any time you buy a used car, you run the risk of winding up with a "lemon." And with no warranty to protect you, you could end up paying for repairs on a car or truck you're still making payments on.
Conclusion
Ultimately the choice of whether to purchase a certified pre-owned vehicle or a traditional used car will come down to the individual buyer and the individual vehicle. Buying certified pre-owned does guarantee a certain peace-of-mind and can potentially save you thousands of dollars on repairs.
There are other instances, however, where it may be more prudent to go with a traditional used car and tack on an aftermarket warranty or go warranty-less if the vehicle in question is a late model with a reputation for reliability.
Get each week's best deals from Dealspotr in your inbox
This guide was published on June 23, 2015
, and last modified on June 23, 2015
.