Best Times of Year to Find Promo Codes for Travel, Electronics, Beauty, and Other E-Commerce Stores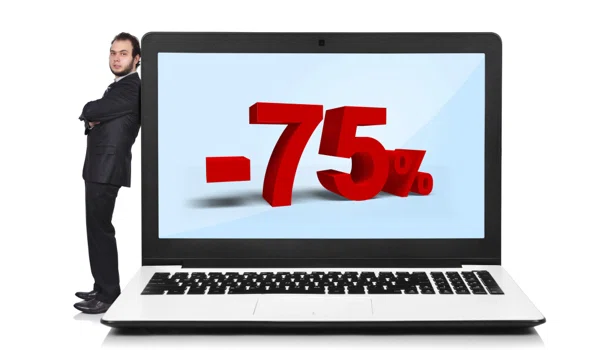 The beauty of promo codes is that they are constant. Thousands of new promo codes come online every day. Despite their prevalence, however, there is a science to finding the very best promo codes.
Below is a guide designed to help you find the best promo codes by category.
Enjoy …
Clothing
Shop out of season: Stores provide the best promo codes for clothes when they are out of season. Late spring or early summer is generally when the best promo codes for winter clothing are released, while late fall or early winter is generally when the best promo codes for summer clothing are released.

Shop for struggling brands: Keep an eye on the news and be on alert when you hear about a clothing brand that is facing financial challenges. One of the most common ways fledgling clothing brands try to juice sales is by releasing a killer promo code

Shop new stores: When a new clothing store launches, it often uses promo codes as a means of generating excitement. This can also be a great method for discovering discounted trendy clothes that would normally otherwise be significantly over-priced.
Electronics
Shop during Black Friday and Cyber Monday: While Black Friday and Cyber Monday offer outstanding promo codes on a wide variety of items, electronics are the backbone of those shopping holidays. If you can afford to wait for that new TV or laptop, it's worth it to do so.

Shop for older models: The product cycle for electronics is crazy fast, and this opens up significant promo code opportunities. When that new tablet or Blu-Ray player hits the market, stores are immediately looking to unload the older models and often release promo codes to get rid of them faster.
Beauty products
Shop after the New Year's rush has died down: Beauty products kind of fall into the same trap as gyms. People often make beauty care a central part of their New Year's Resolutions, but lose their enthusiasm as winter grows more and more harsh. Beauty brands sometimes respond and try to re-ignite sales by offering good promo codes in February and March.

Shop for new product lines: Beauty brands are always experimenting with new products and at times they employ promo codes to boost awareness about these new products. This provides for a great buying opportunity.
Travel
Shop during non-peak times: Unlike most other categories, holidays are typically the worst times to find promo codes for travel. Late spring and summer are also smart to avoid. Your best bet is looking for promo codes is in the dead of winter or in the early fall when school has started up again.

Shop in the middle of the week: Airlines and hotels are widely known to offer their best prices and promo codes on Tuesdays and Wednesdays. You're far less likely to find a deal during the weekend.
Sporting goods
Shop before major sporting events: Sporting goods stores love to capitalize on the publicity generated by major sport events and will often announce sales and promo codes leading up to those events.

Shop for products endorsed by shamed athletes: Once a pro athlete becomes embroiled in a scandal, it is quite common that brands and stores quickly try to disassociate themselves and offer huge discounts and promo codes on the products they endorsed. This creates a fantastic buying opportunity, because the fact a player used steroids or got arrested has no bearing on the quality of the equipment he was endorsing.
Home décor and furniture
Shop on secondary holidays like Labor Day and Memorial Day: Furniture stores in particular love to announce sales and promo codes during these three-day holiday weekends.

Shop patiently and plan ahead: The release of promo codes for home decor can appear somewhat random, but they do happen. As long as you don't fall into the trap of being seduced by wanting some item immediately, you should be able to wait it out long enough for a promo code to get distributed.
Department stores
Shop on the weekend: Department stores have found that people shop online over the weekend less frequently than they do during the week. As a result they have started to release promo codes during the weekend more often to help entice people to shop at their online stores.

Shop at the beginning of the month: In an effort to start the month off on the right foot, department stores tend to release quality promo codes at the beginning of the month. Remember to check in every time the calendar turns.
Get each week's best deals from Dealspotr in your inbox
This guide was published on May 13, 2015
, and last modified on May 13, 2015
.