Insider's Guide to Finding Discounts and Deals at Bloomingdale's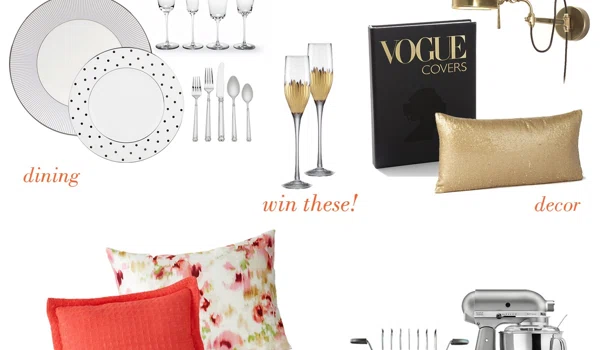 @dealspotr posted this article
Bloomingdale's well-known for its high-quality, designer apparel, accessories, home furniture and decor and wedding registries. If you're a frequent shopper, you'll want to get to know the ins and outs of its sales and returns policies as well as the best tips and tricks for saving money each time you shop. We'll help you make the most out of your next Bloomingdale's experience.
Get To Know The Sales Cycles & Policies For The Best Times To Shop
Bloomingdale's "Original" prices, as well as "Was," stated online reflect the previously higher prices of products and is used to identify permanently marked-down merchandise. These "Original" prices may reflect prices either in-store or online that may not have resulted in sales, and some may not have been in effect in the past 90 days.
"Clearance," "Closeout" and "Special Purchase" products are available only while supplies last. Because of the high volume of orders during these sales, some orders placed might be canceled due to shortage of merchandise, so plan accordingly, and get in before they get sold out. 
"Lowest prices of the season" refers to the sales of each of the four seasons, and these prices may be marked down further for clearance. This means that you will likely find some of the best deals nearing the end of the seasons, such as in March, July, October and December, and clearance items will likely be available in the first month of the next season, such as winter clothes being on clearance in April.
As for gift cards and other rewards, gift cards may be purchased and redeemed both in-store and online. Virtual Gift Cards are available exclusively online at the Bloomingdale's website and can also be redeemed either in-store or online. However, certificates or awards that are issued in-store, such as merchandise only certificates, reward certificates, bonus dollars and money, can only be used in-store.
Familiarize Yourself With The Return Policy
When you are not satisfied with your purchase, you can follow the guidelines of Bloomingdale's return policy, which can be a bit finicky. The product(s) must be unworn, unwashed, undamaged, unaltered and with all Bloomingdale's and designer tags still attached. The basics include a full refund based on the original form of payment for most merchandise. If you are returning a gift, they will offer you store credit.
Most orders placed online can be returned in-store except to their outlet locations. If the items is being exchanged, shipping will be free of charge, and bloomingdales.com purchases receive free returns when using their prepaid return labels. To ship an item back, fill out the Return Form and state the reason for the return.
If you notice any imperfections or damage within 10 days of your order's delivery, you must notify Bloomingdale's customer service to either receive an exchange or schedule a service appointment.
Buy A Mattress At Bloomingdale's & Return It Up To Five Years Later
Their mattress returns are one of the best of their return policies. You have five years during which time you can evaluate the comfort of your mattress and return it should you choose. However, there will be fees based on a percentage of the original price you paid for the mattress:
For reselections made in the first 180 days, a fee of 10% (up to $250) will apply.
For reselections made between 6 and 12 months, a fee of 10% (with no cap) will apply.
For reselections made after 12 months up to 24 months, a fee of 20% will apply.
For reselections made after 24 months up to 36 months, a 30% fee will apply.
For reselections made after 36 months up to 48 months, a 40% fee will apply.
For reselections made after 48 months, a fee of 50% will apply. 
Join The Loyallist Program For The Best Deals
The Loyallist program replaced their previous Insider credit card in 2012. You can enroll both in-store and online, and any shopper is eligible, no matter what forms of payment you use. All designer merchandise is eligible, but certain services and sales tax and shipping are not.
This program allows you to earn points and redeem rewards each time you shop. You'll receive one point for each dollar you spend in-store, online or at their outlet locations. If you use your Bloomingdale's card or Bloomingdale's Loyallist American Express card, you'll earn three points per dollar. You'll also earn double points on cosmetics and fragrances.
There are Power Points available when you make a qualifying purchase, and they are added to your Rewards points 30 days after your purchase has shipped. If you return your purchase, the Power Points will not be rewarded. 
Top of the List means that you will earn four points per dollar spent, and this will begin 30 days after you have spent $3500. You will also earn four points if you use your Bloomingdale's Reserve Card or Bloomingdale's Reserve American Express card.
If you use either your Reserve or Loyallist American Express card on purchases outside of Bloomingdale's stores, outlets or their website, you will earn two points per dollar spent. You can track your points online at bloomingdales.com by signing in to your account and going to Loyalty Program.
When you've earned 5,000 points, you'll receive a $25 gift card. Your Reward Card will either be mailed or presented to you when you make your 5,000 point purchase. The card is valid for 180 days.
Join Bloomingdale's Email Newsletter & Social Media To Get Exclusives
To receive exclusive discounts and offers for online purchases, you can sign up for bloomingdales.com emails, and get an instant 10% off your next online order. Promotions will be sent straight to your inbox for instant access, which is especially important for their flash sales.
More and more companies are turning to social media to engage and reward their most loyal customers, and Bloomingdales's is no exception. On their Facebook and Twitter accounts, you'll find such jewels as secret online promotions for XX% off their merchandise or special discounts on items featured on these social media profiles. "Liking" or "following" these accounts is free, so there's no reason to not benefit from the special deals they leak to their online customers only. You'll also get exclusive updates about store events and appearances by special guests. 
Take Advantage Of The Bloomingdale's Registry Perks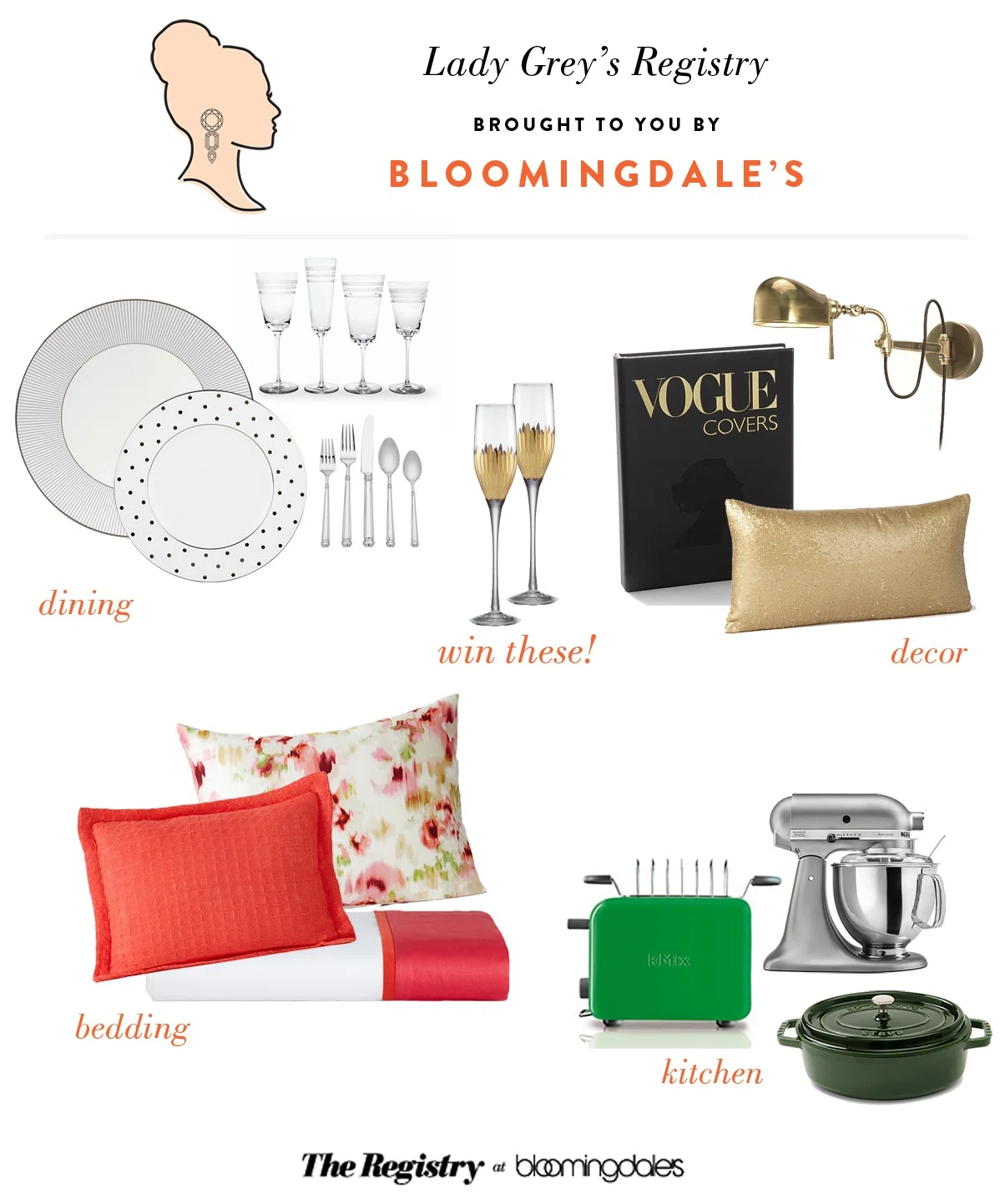 When you sign up for a wedding registry at Bloomingdale's, you'll automatically be assigned a consultant to help you with your individual needs. There are many more perks offered that can make your experience both easier and more enjoyable:
Great selection on high-quality products
Exclusive savings
Can order online
App to scan new items directly to your registry
10% off completion offer, up to six months after your wedding
Excellent return policies
Thank you card manager to keep track of who gave you what
Splurge card
Honeymoon perks
Free monogramming
Right now, Bloomingdale's is offering a special promotion for a complimentary pair of Marchesa by Lenox Imperial Caviar Flutes when you sign up for a qualifying registry through April 30th. You must add $6500 worth of items to your registry by May 7th, and your gift must be picked up in the store (while supplies last).
The Registry will also accept returns and exchanges with proof of purchase. Your Registry Purchase List can be used as proof of purchase for all returns. Purchases made with a Bloomingdale's cards will be refunded to your own Bloomingdale's card. Purchases made without a Bloomingdale's card will result in a "Happy Returns" Easy Exchange card that you can use in the future. If you purchased the item for yourself, you will be credited in the original form of payment. If the item is not on your registry list, they will refund you the lowest sales price in the past three months on a "Happy Returns" Easy Exchange card. To simplify this process, they recommend that you make an appointment with your registry consultant. 
Request Price Adjustments If You're Not Satisfied
On their website, Bloomingdale's states that you cannot apply price adjustments based on in-store prices, promotional offers or additional discounts to purchases made on bloomingdales.com or a third-party affiliate's website. However, you can request a price adjustment online by providing your contact and order information as well as the details of the price adjustment request. Be polite, courteous, and use the requests wisely. 
Find Better Deals At Outlets
Bloomingdale's also has outlet stores, with more rolling out. You can find some of the store's lowest prices at outlet locations, particularly around certain times of year, such as Black Friday, Memorial Day and the Christmas rush. You can also keep your eyes peeled for special coupons for ever deeper discounts. These stores are usually located in more rural areas, but your shopping trips can be rewarded with savings of up to 70% off retail prices. 
You can also find great Bloomingdale's sales and discounts on BluePromoCode, of course.