< Go Back
This deal expired
.
Is it back on?
Validate
it now to help shoppers & earn points!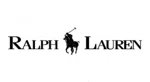 This coupon was last used
and is currently rated
Not Likely
to work.
Expired .
Last validated .
Used 13 times.

@Turini
I am invalidating this deal to remove it from Dealspotr.

Robbie Byrd
Just enter the following coupon code at checkout to get free shipping on your order when you spend $75 or more.

@richardarr
This code work as described, and this offer ends june, 18 at 11:59 PM ET
A shopper

Gurlay Garcia
Just add items to cart. Total orders should at least be $75 to avail of free shipping. At checkout, copy and paste promo code to "Have a coupon code?" box and hit apply. Site will confirm that your shipping has been discounted. A yellow dialog box will appear at the above the Shopping Cart.
A shopper

juna fe alaya-ay
Yeah, guys I already tested this code and it's propably working as you can see my screenshot. Just apply this code open2018 to get discount and save money as well.

Zulma
I'm validating this offer. Place the code offered in dealspotr during the payment process to obtain the described discount.

@ricardozg
I am validating that this deal works as described. I hope you take this amazing product for a great price, click the link and enjoy this offer.

Robbie Byrd
I have tested this promo code and works perfectly. Enjoy free shipping on your order when you spend $75 or more.

Zu Rodriguez
Simply enter the code during the checkout process to apply this discount. cannot be used with other promotions or discount codes