How to Avoid Baggage Fees on Popular Airlines
Written by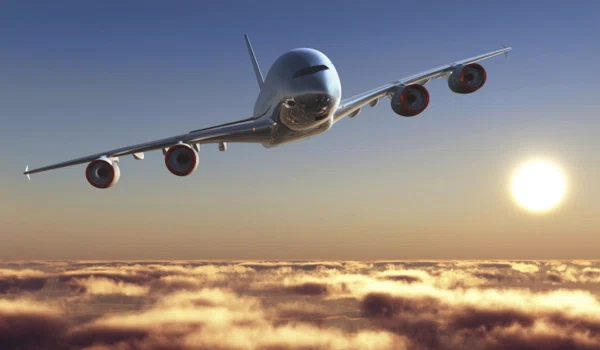 Remember when things used to be simpler? Texting didn't exist yet, boy bands were cool, and checked baggage fees weren't a thing.
Airlines already charge you fees for in-flight pillows, seat selection and blankets, so don't let a checked bag be one more thing that costs you.
In 2008 American Airlines became the first carrier to charge passengers to check their bags on flights. Other airlines quickly followed suit and soon after Spirit, Frontier, and United Airlines even began charging for your carry-on luggage. Americans spent an astonishing $7.1 billion in checked baggage fees in 2016.
Now it seems like the only thing you can bring on your flight for free is your emotional baggage.
Thankfully, we've compiled this helpful list of tips and tricks for dipping, ducking, and dodging those pesky checked baggage fees and keeping your flights budget-friendly. And, as always, be sure to check in with Dealspotr regularly to find tons of discounts on airfare and travel.
Here's what you'll get in this guide:
A list of general strategies for avoiding checked baggage fees

Free checked baggage tips for 10 major US airlines
The Basics
Here we'll discuss a handful of strategies that you can apply with any airline to avoid checked baggage fees.
Luggage
The first thing you want to think about is the luggage itself. Check out these tips for getting your baggage in shape to avoid fees:
Get creative with your luggage
It's not exactly the ideal solution; we know you want to have your cake and eat it too. But, having less luggage means spending less cash on fees (and less stuff for you to drag around everywhere). Do a little folding magic, snag some travel-size toiletries, and please, for the love of everything holy, leave that Hawaiian shirt at home.
Buy lightweight luggage
Overweight or bulky luggage can incur an additional fee on top of the regular checked baggage fees. Make sure you've got a lightweight suitcase to start with so you can avoid going over the allowed weight. Most airline websites have a baggage FAQ where you can find out the exact weight and dimensions allowed.
Use a luggage scale
Whether you have one at home or want to use one available at the airport, pop your baggage on a scale to make sure that you haven't gone past the acceptable weight. Bring out a tape measure and make sure your luggage meets the dimension requirements while you're at it.
Use one bag for two people
If you're traveling with someone, see if you can fit all of your things into one suitcase so you won't have to pay for two separate bags.
Place heavier items in your carry-on
Unlike checked baggage, your carry-on won't be weighed. If you have any especially heavy items that might make your bag go over the weight limit, consider putting them in your carry-on bag instead.
Travel Options
Next, you'll want to consider what your travel options are where you won't be charged a baggage fee.
Find an airline with no or low fees
This one is pretty simple since there's only one US airline that doesn't charge a baggage fee: Southwest. They allow a carry-on and up to two checked bags at no additional cost for each passenger. Beyond that, it's best to weigh your options. Some airlines charge $25 for a bag while others can go up to $45 or more. Be sure to consider baggage fees when you book your flight.
Upgrade your ticket
Many airlines will waive the checked baggage fee for at least one bag if you are traveling in business or first class. The flights will obviously cost you more, but it may end up being worth it between the added comfort and amenities and the free checked bags.
Be careful of budget airline prices
Are budget airline tickets are actually less expensive? Many of the budget airlines, including Spirit and Frontier, have lower ticket costs but expensive rates for checked baggage. That low price tag might look good at first glance, but make sure it's actually worth your while when you calculate baggage and other fees.
Find out if you qualify for a waiver
This one mainly applies to folks in the military who can have their checked bag fee waived on most major airlines including Alaska, American, Delta, JetBlue, and United.
Check your bag at the gate
On full flights often the attendants will ask for volunteers to check their bags instead of carrying them on. It's not a 100 percent guarantee, but if you're one of the lucky volunteers you'll get to check your bag for free.
Purchase checked luggage in advance
Several airlines offer lower checked baggage fees if you purchase your baggage ahead of time with your ticket as opposed to at the airport. Find out if your airline is one of them.
Consider a bus or train
Yes, it might wind up taking you a little bit longer this way, but buses and trains are generally fairly inexpensive and they won't make you pay for your luggage. If you're going somewhere not too far away, the bus or train might be a good option.
Credit Cards and Rewards Programs
Last, let's find out ways to get that fee waived from the jump. Here are a few options you have to ditch that fee entirely.
Get a travel rewards credit card
There are several credit card companies that offer generous rewards towards travel. For example, the Chase Sapphire Reserve card grants you a $300 credit annually that can be used towards travel related expenses including checked baggage fees and the American Express Platinum card offers a $200 travel credit.
Sign up for a loyalty program
Many airlines offer rewards programs for customers who fly with them frequently, one of which is often discounts on travel-related fees including checked bags.
Get an Airline credit card
Many airlines offer a special credit card that will allow you to earn rewards including points towards future travel and, you guessed it, free checked bags for customers.
Other Tips
Customers traveling to or from Guadalajara get their first bag free.

Customers traveling within Alaska can check up to three bags free.

Active duty military personnel and their dependents can check up to five bags for free.
Airline-Specific Guidelines
Alaska Airlines
Alaska allows customers to have one carry-on bag and one personal item free of charge. Each checked bag under 50 pounds costs $25.
Credit cards: Alaska Airlines Signature and Business Visa Holders get a free checked bag for you and up to six other passengers on the same reservation.
Loyalty programs: Elite Mileage Plan members and traveling companions get two free checked bags. Alaska residents can sign up for Club 49 and get two free bags on flights into or out of a city in Alaska.
First Class: First two bags are free.
Allegiant Air
Allegiant allows passengers to have one small personal item for free. Customers can purchase one carry-on and up to four checked bags. Purchase your checked bags in advance for discounted rates.
Unlike many airlines, Allegiant's credit card, the Allegiant World Mastercard, does not offer guests free checked bags and only those with a card can participate in their rewards program which also does not grant a free bag. Allegiant is also unusual in that it's flights are all coach seating, so there is no free or discounted checked baggage for any customer.
American Airlines
Baggage fees for American Airlines will vary depending on your destination. For some flights you may be able to take as many as three bags for free. Most domestic destinations you will need to pay $25 for your checked bag. Each customer is allowed one free personal item and one free carry-on bag.
Credit cards: If you have an AA Advantage Aviator or a Citi AA Advantage card, your first checked bag is free.
Loyalty programs: AA Advantage Gold members receive one free checked bag, Platinum and Platinum Pro members receive two free checked bags, and Elite Platinum members receive three free checked bags. In order to achieve Gold status, you'll need to fly 25,000 Elite Qualifying Miles or 30 Elite Qualifying Segments and spend $3,000 Elite Qualifying Dollars. Flights on member airlines in the oneworld program count towards your Elite mileage and oneworld Ruby members can also receive a free checked bag.
Delta Air Lines
Delta customers can bring one free personal item and one free carry-on for each flight. For most flights, the first checked bag is $25 and the second bag is $35. Some international destinations, however, do not have a fee for the first checked bag.
Credit cards: Delta SkyMiles American Express cardholders on the Gold, Platinum, and Reserve plans receive their first checked bag for free.
Loyalty program: Delta Medallion Rewards members at all tiers receive a free first checked bag for you and your fellow passengers. In order to qualify for the Silver tier, customers must travel 25,000 Medallion Qualified Miles or take 30 Medallion Qualified Segments based on flights you take and spend $3,000 in Medallion Qualified Dollars or earn a waiver.
First Class: Delta offers two free checked bags for those flying Premium Select, the airline's top-tier first class program.
Frontier Airlines
Frontier's standard rate for your first checked bag is $45 if you pay at the airport. However, if you purchase your bags online at the time you get your plane tickets, your first bag will be $30 instead. Customers are permitted one free personal item, however carry-on bags must be purchased.
Frontier does not waive baggage fees for credit card members, those enrolled in their loyalty rewards program, or for first class passengers.
Hawaiian Airlines
Hawaiian Airlines customers are allowed one free personal item and one carry-on item at no charge. Your first checked bag is $25.
Credit cards: Hawaiian Airlines World Elite Mastercard holders receive their first checked bag for free.
Loyalty program: HawaiianMiles members can receive discounted rates on checked bags on flights between neighboring islands (within the state of Hawaii). All you have to do is sign up for HawaiianMiles. Elite members who earn Gold status (at 30 segments or 20,000 miles) get two free checked bags on all flights and those with Platinum Status (at 60 segments or 40,000 miles) get three checked bags for free.
First Class: First class flyers receive two checked bags free of charge on all North American flights.
JetBlue
JetBlue passengers are allowed one personal item and one carry-on bag for no charge. First checked bags for most customers are $25.
Credit cards: JetBlue Plus Card members receive a free checked bag for you and your first three fellow travelers when you provide your TrueBlue membership ID number.
Loyalty program: TrueBlue Mosaic members receive their first two checked bags free for you and three fellow travelers. You can gain Mosaic status by flying 30 segments and 12,000 miles or simply by flying 15,000 miles in a year.
First Class: Folks flying on JetBlue's upgraded seating get free checked bags. Blue Plus flyers get one bag free and Blue Flex and Mint flyers get two bags for free.
Southwest Airlines
As we mentioned earlier, Southwest is the only US airline that does not have fees for checked baggage. Customers can bring a carry-on and two checked bags, so long as they meet weight and dimension requirements, free of charge.
Spirit Airlines
Spirit only allows one personal item for free. Carry-ons and checked baggage will both cost you. Carry-ons will run you $30 if you purchase with your flight and up to $65 if you wait until getting to the gate to purchase. Your first checked bag is $35 when you buy your flight tickets and up to $65 if you buy at the gate.
Spirit does not offer free checked bags for their credit card holders or for customers flying in their first class seating.
Loyalty program: $9 Fare Club members can earn up to 50% off of their checked bags. Membership in the club costs $59.95 initially and has a $69.95 recurring annual fee.
United Airlines
United allows all customers one free personal item. For Basic Economy flyers, you will be charged for your carry-on unless you are Premier member or are using a MileagePlus credit card.
Credit cards: United MileagePlus Chase cardholders with the Explorer card receive one free checked bag for you and one travel companion while Club cardholders receive two free checked bags for you and a travel companion.
Loyalty program: MileagePlus members in the Silver tier get one free checked bag, Gold tier get two free checked bags, and Platinum and 1K members get three free checked bags. To earn Silver status, you'll need to earn 25,000 Premier Qualified Miles or 30 segments and a total of $3,000 spent.
First Class: Passengers flying United First can check two bags free of charge as well as priority baggage handling, meaning your baggage will be the first to the carousel when you arrive at your destination.
Bon Voyage
You might not always be able to avoid checked baggage fees. But, with a little research and some creativity, you can find ways to nab discounts or cut out those fees entirely.
Get each week's best deals from Dealspotr in your inbox
This guide was published on March 8, 2018
, and last modified on March 8, 2018
.
Stores related to this article:
United Airlines
,
Air Canada
,
Allegiant Air
,
Air India
,
JetBlue
,
Southwest
,
Frontier Airlines
,
Hawaiian Airlines
,
American Airlines
,
Spirit Airlines
,
Delta Air Lines