50+ Health Care Benefits, Career Resources, and Discounts for Women Veterans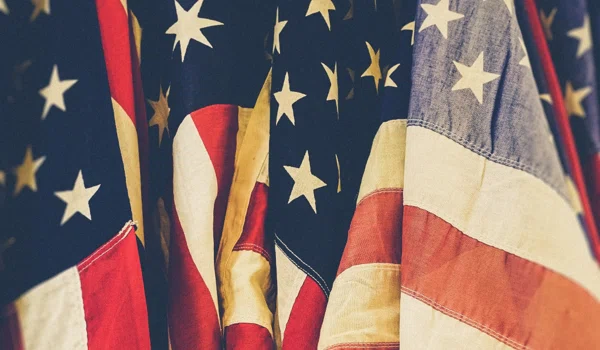 Despite historically facing restrictions on their ability to enlist in the armed forces, women have bravely served the United States at home and abroad throughout US history.
According to Veterans Affairs (VA), there are approximately two million women veterans currently living in the US, making up close to 10 percent of the veteran population. And, the VA estimates that those numbers will only increase in the decades to come.
Upon your return home, many businesses are eager to celebrate women veterans by offering discounts on products, goods, and services in honor of your time serving the US. There are also plenty of benefits that the government provides to veterans that can help you get access to health care, education, and much more.
That's why we've compiled this guide to help you save money and take advantage of all of the discounts and deals available to women veterans. Here's what you'll get in this guide:
Information on what you need to access benefits

A list of government benefits and resources and how to get them

Deals for women veterans from some of your favorite businesses
So, let's get started!
First things first - Military ID
One of the main things that you're going to need to gain access to all the wonderful deals and benefits the US has to offer its women veterans is a military ID.
In our article on discounts for veterans, we run you through the steps you need to take to get some form of military ID, plus tons of different deals available to US veterans. Check it out here.
U.S. Dept. of VA
The Department of Veteran's Affairs (VA) has a ton of benefits for veterans in general, but it also offers a whole host of benefits specific to women veterans. You can apply for these benefits online using eBenefits, by working with an accredited representative or agent, or by visiting your regional VA office.
Here are some of the benefits and services that the VA offers specifically to women veterans:
Center for Women Veterans (CWV). The CWV works to increase awareness about women veterans, offers special initiatives for women vets such as their Women Athletes Veteran Initiative, and provides information and resources on benefits available to women veterans.

Women Veteran Coordinator (WVCs) in every regional office. WVCs offer comprehensive assistance to women veterans which can include help with development and processing of claims.

Resources for homeless women veterans. Homeless women veterans can get emergency shelter, transitional housing, and permanent housing from the VA. Homeless women veterans with dependent children can also access other resources.

VA benefits for survivors of Military Sexual Trauma (MST). Women who have experienced sexual harassment or assault during their time in the military can access free confidential counseling for any emotional or physical issues connected to MST. You can get counseling even if you don't qualify for other VA benefits and even if you didn't report the incident when it happened.
Health care resources for women veterans
The VA offers extensive health care plans for many veterans. However, in addition to their regular coverage, there are specific plans that cater to the needs of women veterans under the VA Women Veterans Health Program. Here are a few of the special services you can access with your veteran women's health care plan:
General primary care as well as specific primary care including menopausal support, HPV vaccines, birth control, pregnancy care, and cervical and breast cancer screenings.

Mental health evaluations and assistance.

Care for survivors of Military Sexual Trauma.

Management of chronic conditions.

Reproductive health care and counseling.

Rehabilitation, homebound, and long-term care.
Fellowships & retreats for women veterans
There are a number of fellowships and retreats available specifically to women that will help you advance your career, network, and develop the skills you need to be successful after your service. Here are a few:
Career opportunities for women veterans
There are a number of amazing programs available to help you pursue your career goals and land the perfect job after you've completed your service.
Donations and free services for women veterans
She S.E.R.V.E.D. is an excellent resource that donates clothing and personal hygiene products, and offers weekend retreats and career workshops for a smooth transition out of military life.

Makeovers That Matter. Offers free hair, makeup, and style makeovers as well as career advancement training to help women veterans with the transition into civilian careers.

Brides Across America. Gives military personnel and their partners a free wedding dress in honor of their service.
Special resources for women veterans
Several organizations offer special resources for women veterans. Here are just a few that can help you:
The YWCA provides a multitude of resources for women vets, including emergency housing, health care, career training and counseling, and sexual assault support.

National service organizations such as the National Veterans Foundation, Veterans of Foreign Wars, and the American Legion also offer services to help you access your benefits as well as scholarships, employment resources, and emergency assistance if you're in need.

Other quality reference sites and online communities for women veterans include AmericanWomenVeterans.org, National Women Veterans United, Army Women's Foundation, Minority Women Veterans Organization, National League of Female Veterans, and Women Veterans Alliance.
Discounts for woman veterans
As we covered in our military discounts article, one of the best ways you can save money as a veteran is to sign up for a program to verify your military status such as ID.me.
ID.me is a digital wallet that confirms your status as a US veteran and hooks you up with exclusive discounts and deals in honor of your service. Here are some of the deals women veterans can get from using ID.me:
ID.me regularly offers you exclusive deals from Ann Taylor Loft, Betsey Johnson, and others.
As far as deals from merchants themselves, check out the list below:
For more discounts and resources available for all veterans, you can take a look at our 100+ Gov't + Private Sector Discounts and Benefits for Veterans & Military Families.
Get each week's best deals from Dealspotr in your inbox
This guide was published on March 13, 2018
, and last modified on March 13, 2018
.
Stores related to this article:
Roxy
,
Just My Size
,
Invitations by Dawn
,
MoissaniteCo
,
Tiffany & Co.
,
Karen Kane
,
Beyond The Rack
,
New York & Company
,
Wedding Rings Depot
,
Sally Beauty
,
Samuels Jewelers
,
Lady Foot Locker
,
Ashley Stewart
,
Dorothy Perkins
,
Torrid
,
David's Bridal