The 14 Best Pieces of Content to Come out of the Dealspotr Marketplace (So Far)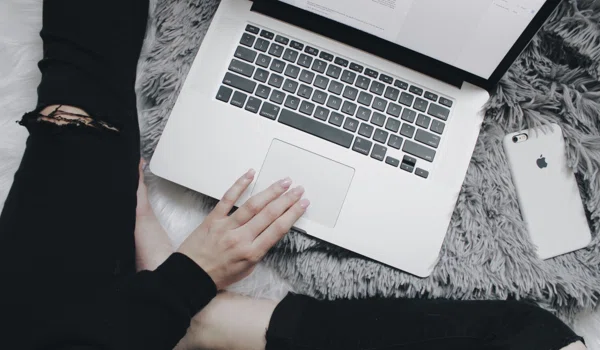 The Dealspotr Marketplace has been up and running for a few months now, and our registered brands have been enjoying a wealth of conversion-driving content from the influencers and micro-influencers on the platform.
With so much great content coming out of the Marketplace, we thought it would be a great time to showcase some of the most successful pieces of sponsored content (in terms of driving clicks and conversions), as well as some of our fan favorite videos and blog posts.
So, without further ado, here are our picks for the 14 best pieces of content to come out of the Dealspotr Marketplace (so far).
YouTube videos
My Style Spot x JewelonFire
Cindy Bachelor from My Style Spot is one of Dealspotr's power micro-influencers! Her YouTube videos always rack up a ton of views, and drive both clicks and conversions for the brands she collaborates with.
In this particular YouTube video, Cindy reviews JewelonFire. It's a dedicated video, which means that the influencer spends all of their time talking about / reviewing one brand or product. Here, Cindy does a deep dive into JewelonFire, the products they offer, and how shoppers can use her promo code to save.
This video generated a ton of engagement, over 20,000 views, and drove clicks (and even conversions!) for JewelonFire.
Brands: collaborate with Cindy. Influencers: work with JewelonFire.
Twilightchic x Tailor Brands
In this next sponsored video, Christine Cruz of Twilightchic takes a different approach to her collaboration in her weekly Sunday faves video. Taking a cue from the podcast world, she positions Tailor Brands as the sponsor of her video, which ends up being about makeup tutorials.
But before she dives in, she spends about 2 minutes going through the features and services that Tailor Brands provides, and even shows how she used the service herself to create her own branded logo.
This approach is less frequently seen when it comes to YouTube reviews, but it's just another example of how influencers are able to incorporate brands into their content in new (yet still informative) ways.
Brands: collaborate with Christine. Influencers: work with Tailor Brands.
The Techie Guy x Auto FX
In this YouTube review, Liron of The Techie Guy partnered up with Auto FX to complete a review of the photo editing software on his YouTube channel. This one's great because not only did it rack up a bunch of views, but it also shows Liron actually using the product.
It can be hard to review a brand that isn't actually a physical product, but the last two videos have shown creative ways that influencers approach these types of brands.
Brands: collaborate with The Techie Guy. Influencers: work with Auto FX.
The Mara Joi x Sock Panda
In this last YouTube video, The Mara Joi reviews Sock Panda — a sock subscription box that donates a pair of socks to someone in need with each purchase. Two things that stand out here are the production quality of the video (HD video, great editing, voice over work, etc.) and the amount of details she squeezes into two minutes.
Although she might be a micro-influencer, the content she's producing is very high quality — something we've seen with a bunch of our micro-influencers in the Dealspotr Marketplace.
Brands: collaborate with Samara. Influencers: work with Sock Panda.
Blog posts
Engineer Mommy x PlateJoy
Some of the best sponsored content is content that you can't really tell is sponsored until you see the FTC disclosure. That's the case here with Jennifer of Engineer Mommy's review of PlateJoy.
First off, the title isn't so blatantly advertising the sponsorship, which is something that attracts more readers to the article in the first place. Then, true to form, she starts off the article with a great dessert recipe, complete with pictures and everything. It's in this section that we first hear mention of PlateJoy.
Then, she spends the rest of the article diving into PlateJoy's meal planning features, as well as how she's been incorporating the service into her daily life.
Brands: collaborate with Engineer Mommy. Influencers: work with PlateJoy.
Coffee Brewing Methods x Kruve
This next sponsored post for Kruve is a great example of an influencer and brand matching up perfectly in terms of audience and prospective customers.
Dorian of Coffee Brewing Methods did this dedicated post promoting Kruve coffee sifters, something that he already knew his audience would love. The background knowledge that __ had coming into this, mixed with the highly sophisticated Kruve technology, made for a great dive into why coffee drinkers can benefit from Kruve.
Brands: collaborate with Dorian.
Dadly Reviews x Basic Man
In this review of Basic Man, Ryan of Dadly Reviews breaks down the brand by each feature of the subscription service, and does his review that way. It's an effective tactic, as there are multiple parts of a subscription box (i.e. shipping, packaging, the actual products) — and many potential buyers want to hear about each aspect before making that final purchase.
Plus, Ryan includes great quality photos of the products and packaging, which is a great way for readers to see the product first before purchasing. Another notable feature of this review is the personalization — Ryan brings in his own personal undergarment preference into the mix, and even adds in what his wife thinks of the product!
Brands: collaborate with Dadly Reviews. Influencers: work with Basic Man.
Hone Body Mind x Beau Brummell for Men
In this next dedicated blog post, Dan of Hone Body Mind does a complete review of men's grooming brand Beau Brummell for Men.
The one great part of this review is that not only does Dan list the pros of the product, but he also lists a few cons. While brands might scrunch their nose at this, it's actually a good thing in the long run — readers will believe Dan's account of his brand experience more, and actually trust him more than if he were to write a fully positive review.
Readers don't like to see their favorite influencer "bought out," and the best way to avoid this is to keep the reviews as real as they come.
Brands: collaborate with Hone Body Mind. Influencers: work with Beau Brummell for Men.
Brie Brie Blooms x Design A Shirt
This last dedicated post is special because of the sheer detail that Heather of Brie Brie Blooms adds to her review of Design A Shirt. It's not only a lengthy review, but also includes personal details, as she's designing a rock climbing shirt for her daughter, an aid rock climber.
Longform content is super valuable for brands because it's more helpful for SEO than shorter content, and Google historically gives more priority to longer posts.
Brands: collaborate with Brie Brie Blooms.
Uncorking Peonies x ToBox
This blog post is great because it includes the product from ToBox (in this case, a milk frother) in with other items you'd need to create your very own coffee bar in your house. We refer to this type of post as a roundup post, where the influencer mentions a brand or product as one of many in a video or blog post.
Roundup posts can actually be a great way for influencers to include more than one brand into one post, and make the post feel less like sponsored content to the reader.
Brands: collaborate with Uncorking Peonies. Influencers: work with ToBox.
Tily Travels x Soothi journals
Another roundup piece, but in this one Natalie of Tily Travels focuses on products any solo female traveler would need or want — a Soothi journal being one of them.
The sponsorship fits in naturally with the rest of the article, since it's a full roundup of products.
Brands: collaborate with Tily Travels. Influencers: work with Soothi.
Urban Tastebud x Eight Sleep
For our last roundup post, we'll take a look at Adam Bryan of Urban Tastebud.
While he normally focuses on subscription boxes, gluten-free eating, and all things Disney, he took his Eight Sleep sponsorship and turned it into a roundup of the 5 best smart mattresses on the market right now.
Brands: collaborate with Urban Tastebud. Influencers: work with Eight Sleep.
Miscellaneous product reviews
Runa Lucienne x Vital Sleep
Since her Facebook following is extremely active (and we mean extremely), Runa worked out a deal to post her video content directly to Facebook — and boy, was it popular!
Adding in a bit of humor to the video, Runa uses the Vital Sleep product to correct her snoring on the beach.
Brands: collaborate with Runa. Influencers: work with Vital Sleep.
Kate Loves Makeup x jClub
Kate took an interesting approach to this sponsored post, taking advantage of the Black Friday holiday and it's accompanying sales.
While it's not the most content heavy piece on the list, it is just one of the many ways that influencers can showcase a brand to their readers.
Brands: collaborate with Kate. Influencers: work with jClub.
Get influencer marketing insights from Dealspotr in your inbox.
This guide was published on May 29, 2018
, and last modified on May 29, 2018
.
Stores related to this article:
PlateJoy
,
Jewel on Fire
,
Beau Brummell for Men
,
Sock Panda
,
Auto FX Software
,
Soothi
,
jClub
,
Tailor Brands
,
Eight Sleep
,
Design A Shirt
,
Basic Man Underwear
,
TOBOX USA
,
VitalSleep
,
Booking-tours.com
,
KRUVE