40+ Gov't and Private Sector Programs, Resources, and Discounts for First-Time Home Buyers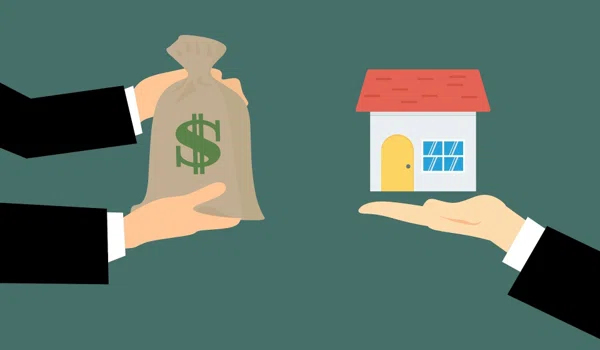 No matter what stage of life you're in, buying your first home is a major undertaking. From learning the ins and outs of mortgage payments and the basics of home repair to getting to down to the nitty gritty stuff like moving and decorating, there's a whole lot to consider. You want to get a home that is comfortable, in a good location, and has all the working amenities you need. But, you also need to consider your budget and what you can really afford to pay.
Without a little financial assistance and professional help, the barrier to buying your first home can be pretty steep. In fact, in 2017 the New York Times crunched the data to paint a portrait of the average first-time home buyer. They found that this person is typically white, around age 32, has a median income of $72,000 annually, and has no children. For many folks outside of this demographic — and even those in it — taking the steps towards purchasing a new home can be incredibly difficult and expensive.
That's why we've put together this useful guide to help you find government assistance, loan programs, and discounts on moving and home goods so you can reach your goal of owning a home while staying within your budget.
Here's what you'll get in this guide:
6 of our best tips for getting into your home as a first-time buyer.

25+ government and private lending, down payment assistance, and financial education courses and how to save on them.

15+ discounts and deals on the products and services most important to first-time homebuyers.
6 Tips for first-time homebuyers
Check with your local housing department or administration to see if they have any grant programs, counseling opportunities, or other offerings available to help you get into your first home.

Make use of comparison tools and budget calculators whenever possible. There are tons of online resources like Lending Tree which offers loan comparisons to help you find the best deals that are free and readily available to help you with planning and budgeting.

Start saving early. If you're not able to get financial assistance, down payments on homes can be prohibitively expensive, adding up to as much as 20% of the total cost of your house (that's $60,000 for a $300,000 home). Get a savings account and start putting aside a portion of your paycheck long before you're even considering purchasing a home.

Look for down payment assistance programs. We've listed a bunch below, all of which are great place to start. Whether it's a government program, a lender, a non-profit, or some other program entirely, folks with low and moderate incomes can often get discounts or grants to be used for down payments that can knock your down payment down to 3-5% of the total cost of your home rather than 20%.

Weigh your loan options. A 30-year mortgage might seem like the best option as it usually comes with lower monthly payments. However, if you can swing a higher monthly payment, a 15- or 20-year mortgage will save you money on interest in the long run.

Pay off your credit cards on time and put a hold on any new credit activity. Your credit score is a key deciding factor when it comes to qualifying for a loan, so you want to make sure it's in good shape. Every time you open a new card, you get a temporary decrease in your score, so save anything that might hurt your score on hold until you've been approved.
Government programs and assistance for first-time homebuyers
These government programs are designed to help new buyers as well as folks with low and moderate incomes get into their first home.
Federal Housing Administration
The Federal Housing Administration (FHA) offers assistance to homebuyers by insuring your home loans. With the FHA's insurance, you'll have lower closing costs and you're likely to get offered a lower down payment-- as low as 3.5% if you've got a credit score over 580. Folks with lower credit scores may still qualify, but will have a higher down payment.
US Department of Agriculture
As a part of their Rural Development program, the US Department of Agriculture (USDA) offers low interest, fixed-rate loans with no down payment to folks in rural areas who want to buy, fix, or build a home. Eligibility is based on the median income in your area. Contact your state office to see if you qualify.
Department of Housing and Urban Development
The Good Neighbor Next Door initiative from the Department of Housing and Urban Development (HUD) helps law enforcement officers, firefighters, emergency medical technicians and teachers receive discounts of up to 50% off the listing price on homes in "revitalization areas." Check here to find out where this program is available.
They also run the HUD Home Store, an online resource where you can find low-cost homes that have been foreclosed, discounted properties for nonprofits, and a listing of their Good Neighbor Next Door properties.
Home Investment Partnership Program
This HUD program offers grants to states and localities to provide financial assistance to new homebuyers or to build or rehabilitate housing for future rent or ownership. While you can't get housing directly through them, you can check with your local HUD office to see if they participate.
Freddie Mac and Fannie Mae
Freddie Mac and Fannie Mae are government-run corporations created by Congress to purchase mortgages from banks and either resell them as mortgage-backed securities or hold them for future use.
By performing this function, they pump more funds into banks which means they can offer better and more affordable loans to people of varying economic backgrounds. Both programs work with lenders to create loans with low down payments (typically 3-5%) and fewer barriers to entry. Check with your bank to see if they work with either of these programs.
Energy-Efficient Mortgage Program
The FHA and the VA both offer Energy-Efficient Mortgage Programs that will help you finance improvements to your home to make it more energy-efficient such as adding solar or wind technologies. They'll grant you up to 5% of the adjusted value of your home to add these technologies to your home which, in turn, will save you money on your energy bills.
FHA Section 203(k)
If your future home is more of a fixer-upper, the FHA's Rehab Mortgage program, FHA Section 203(k), helps you to streamline the purchase of your home and the repairs by insuring a single, long-term, fixed or adjustable rate loan to cover all of your expenses. This means you'll save money on pricey home improvement loans and keep your payments organized into one seamless monthly bill.
VA home loans
Veterans Affairs (VA) Home Loans. Service members, veterans, and eligible surviving spouses can receive assistance on home loans. The VA works with private lenders to guarantee your loan, which means you'll get more favorable terms for your loan and may even get one with no down payment. Check out our article on benefits for veterans for more information.
State and local governments
Many state and local governments seek to incentivize and simplify home ownership by offering their own grants and loan programs to help you get into your first home.
HUD also offers programs assisting states to help their residents purchase homes. For instance, the state of Texas has programs that offer down payment assistance grants (no need to repay the amount) and 30 year fixed-rate loans for homebuyers with low and moderate incomes.
Check with your local and state housing departments to see if they have any of these programs available. You can also check out this useful interactive map from HSH.com to get information on assistance available in your area.
First-Time Home Buyer Savings Accounts
Legislators in Minnesota, Colorado, Mississippi, Iowa, Missouri, and Oregon have passed laws that allow first-time home buyers to save a certain percentage of their income to put towards home buying expenses in First-Time Home Buyer Savings Accounts, that are free from state income taxes. Many other states have considered or have plans to follow suit including Pennsylvania, New York, Oklahoma, Maryland, Utah, and Louisiana.
Banks, funding, and loan comparison sites for first-time homebuyers
Finding a loan that makes sense and a downpayment you can afford is one of the trickiest aspects of purchasing a new home. These banks and lending services can help you out.
National Homebuyer's Fund
The National Homebuyer's Fund (NHF) provides future homeowners with a down payment assistance grant of up to 5% of the amount of your loan. As it's a nonprofit, the grant is a gift that does not ever need to be repaid. Their program is available in multiple states for folks with low to moderate incomes.
With their first-timers HomeBuyer program, Unison will match your down payment when you put down 10% so you can afford a 20% down payment. There's no charge to you until you sell the house or buy them out, at which time you pay back the down payment and 35% of the appreciation — or depreciation — of your home. Unison deals here.
Quontic Bank
Members of Quontic Bank can participate in the First Home Club. You'll get a grant of $4 for every dollar you have saved to be used towards a down payment on a home. Through this program, you can receive up to $7,500 in grant money.
Lending Tree
Lending Tree allows you to shop for and compare loan options from a number of different lenders for free. Just plug in your information, and they'll send you up to five quotes for 15- or 30-year fixed rate mortgages with interest rates as low as 3.75% APR and a free credit score. Try these Lending Tree coupon codes.
Free or low-cost financial counseling for first-time homebuyers
Getting educated about all aspects of home ownership is crucial to making sure your first venture in home buying a successful one. Plus, many lenders require that you take a verified course or earn a certificate in order to qualify for their loans. Check out these free and low-cost options for education and financial counseling.
Clearpoint
Clearpoint offers a free one-hour phone counseling session, a $50 two-hour online counseling session, and a $25 six-hour online course on Essentials for Buying Your First Home. Their counseling and education programs are typically approved by most down payment assistance and lender programs, though you should check with your lender to be sure.
Alliance Credit Counseling
Alliance Credit Counseling offers a HUD-approved online, self-paced homebuyer education course that can be used for most down payment assistance and loan programs. The course costs $65, however they will match the price and give you an additional $5 if you find an equivalent course for less.
Homebuyer Funds
Homebuyer Funds has a free self-paced, online homebuyer education course that takes approximately six to eight hours to complete. They offer a paid version for $12.99 with a few extra perks, however the free course grants you a certificate that can be verified by your housing assistance or lender program.
Framework
Framework provides an extensive online home buyer's course for $75. They also have other free resources including checklists, worksheets, blog articles, and other useful tools for buying your first home. Sign up for their email list to get free home buying resources in your inbox.
Freddie Mac
Freddie Mac offers a free interactive online tutorial that satisfies the education requirement for Home Possible Mortgages, Freddie Mac's loan program that offers low down payment plans for people with low to moderate incomes.
HomePath Ready Buyer Program
Fannie Mae's HomePath Ready Buyer Program is available to first-time home buyers. Participants take a self-directed online course that can typically be completed in four to six hours in order to learn about the fundamentals of home ownership. The course costs $75, but that amount is reimbursed when you close on a home.
HOPE Inside
The HOPE Inside program from Operation HOPE is a financial empowerment initiative that offers participants free credit and money management counseling as well as advice on home ownership. They have a specific Home Buyer's Program that can help connect you with the resources you need to make home ownership a reality. Find their locations here.
Nonprofits and useful resources for first-time homebuyers
Habitat for Humanity
Habitat for Humanity deploys volunteer workers to help build homes for folks in need of safe, sustainable housing. Applications are handled by your local Habitat chapter which you can find by searching here. Part of the arrangement involves "sweat equity" on your end, which means you'll help participate in building the home. You'll also participate in free financial education courses to make sure that you stick within your budget in your home.
Homefundme
Homefundme is a crowdsourcing site with no transaction fees that allows you to fundraise for your down payment among your social networks. Their lender will then match your down payment with $2 for every $1 contributed for your campaign up to $2,500 if you're below your Area Median Income (AMI) as determined by HUD or $1,000 if you're above the AMI.
Down Payment Resource
Down Payment Resource works with Housing Finance Agencies (HFAs), MLSs, Realtors and lenders to find down payment assistance programs that you may be eligible for in your area. Check here to see if your eligible and start searching from programs.
Nerd Wallet
This financial advice website offers a free home affordability calculator that can help you determine how much you'll be able to spend on a home in your area with your specific income.
MortgageGrants.com
MortgageGrants.com allows you to search for available housing grants in your area. They also have paid package plans that will notify you when new grants become available in your city or county.
Moving and home improvement discounts for first-time homebuyers
One of the most financially and physically taxing aspects of purchasing a new home is moving into it and getting it set up. These are some companies that offer discounts to help you keep your move within your budget.
AAA discounts
AAA. If you're a car owner, you can join AAA for as little as $52 per year and receive tons of benefits. These AAA perks are great for helping you save money on your move:
Other deals for first-time homebuyers
Buying your first home might be a lofty goal, but it's one that can certainly be within reach for you with the proper research, planning, and access to financial assistance programs. Use these tips as a guide to help you get into your first home while sticking within your budget.
Once you're in your new home, you're going to probably going to want to find more ways to save on products and services. The Dealspotr blog is here for just that and is regularly updated with more great discounts, deals, and financial advice. Plus, be sure to check out the Dealspotr homepage for thousands of verified promo codes and coupons.
Get each week's best deals from Dealspotr in your inbox
This guide was published on June 11, 2018
, and last modified on June 11, 2018
.