10 Discount Codes You Won't Find on Google (Only on Dealspotr)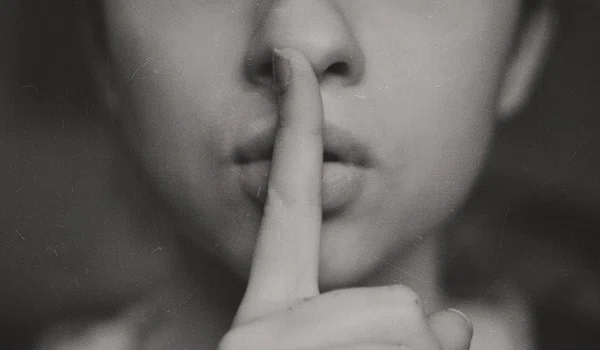 New Year's resolutions are kicking into gear, and most of us set goals for ourselves. Whether you're looking to get into shape, try new things, or save some money, finding the right products at the right price to help you reach your goals is key. Why not reach your goals and save money at the same time?
With over 10 million coupons out there, Dealspotr is already the biggest coupon site available. In fact, did you know that we also have more exclusive coupons than any other coupon site?
What are exclusive coupons, you ask? These are codes you can only find on Dealspotr, and will net you a better deal than you can find on Retailmenot, Honey, or scouring endless Google pages.
Check out these 10 exclusive discount codes found only on Dealspotr that will help you save money on all your 2019 needs.
20% off at Microglo
Looking for a glow-up in 2019? Microglo is a microdermabrasion kit made to help you and your skin be the best version of you! Microglo helps exfoliate dead skin and helps with blemishes and skin tone, it pulls blood flow to the surface of your skin to help the skin's healing process for beautiful clear texture, and it reduces the appearance of fine lines and wrinkles.

Treat yourself to your very own Microglo kit, and use our 20% off coupon, found only on Dealspotr.
20% off at Laboratory 29
Laboratory 29 is a lifestyle brand based in New York that makes cool tech accessories, fun gifts, and novelty items, cute lighting, and more. If you're looking to spruce up your phone or your bedroom this year, check out some of Laboratory 29's neat tech accessories to help get you started.

Use our 20% off coupon code found only on Dealspotr to get money off your purchases at Laboratory 29.
15% off at Hero Dog
If your dog is a prince or princess and loves their own luxury beds, Hero Dog is the best place to buy them comfortable crate liners or sofa beds! Hero Dog has different sized crate mats, made with washable, comfortable materials including memory foam padding. What more could your fur-baby ask for?

Get your pup their new favorite bed using our 15% off coupon, found only on Dealspotr.
8% off Gold Pad Tags
Are you a big golf lover, or have a friend or family member who is? Golf Pad Tags are a great gift to any avid golf player. These tags make it easy to know the distance of every shot you take, and are crazy easy to use. All you have to do is put a tag on each club, tap your phone (using the Gold Pad GPS app) before you hit the ball, and then your phone records the club and distance for every shot and computes the stats in real time.

Get 8% off your very own golf tags using our code, found only on Dealspotr.
10% off at Révérence Nature
Révérence-Nature offers products and services that help people to connect with nature again. They use 100% certified organic ingredients in their handmade luxurious massage bars, offering an intense wellness experience and respecting nature. Each massage bar is unique and made in New York City, and 5% of their profits are given to nature conscious projects every year.

Give the gift of nature and wellness using our 10% coupon code, found only on Dealspotr.
$15 off at Until Gone
Want to host the party of a lifetime? Until Gone is giving you 69% off of their huge party tent gazebo, and Dealspotr is giving you an extra $15 off! This tent is perfect for outdoor events, and has removable walls perfect for your picnic, wedding party, reunion, or family party. The tent can fit between 35-50 people and is waterproof, keeping you safe from troubling weather conditions.

Get your party tent for this great price today, using our $15 off code found only on Dealspotr.
$8.88 off at SCOUTbox
Are you outdoorsy and like going on wild adventures? SCOUTbox is a monthly subscription box service built specifically for scouts, by scouts. Each box is filled with awesome gear for camping and other outdoor adventures. You can even purchase a one-time gift box to send out, including older products that aren't included in today's subscriptions!

Adventure is out there, so go find it using Dealspotr's exclusive code for $8.88 off your first subscription box.
15% off at Healbe
The begging of 2019 is here, and it's the perfect time to set new fitness goals! Healbe sells fitness products, including the Healbe GoBe device. This is an all-in-one device that automatically tracks your calorie intake, hydration level, and other health parameters to keep you on track with your health and fitness goals. Originally priced at $199, Healbe is offering this new device for $169, and Dealspotr is giving you an extra 15% off!

Meet your New Years fitness resolutions by using our code for 15% off Healbe products, found only on Dealspotr.
5% off at Simpli Home
New year, new home? 2019 has brought a site-wide sale of up to 70% at Simpli Home! Simpli Home's goal is to help you take an impersonal space and transform it to create your own beautiful home. Get all of the furniture and home accessories your new home needs during this huge sale, and use Dealspotr's extra 5% off to make your purchases even cheaper!

Find furniture that reflects your personality, and use our 5% off code to get the best furniture for you at the best price.
15% off at Whosits and Whatsits
If you're a Disney fan and love reliving your childhood memories, you HAVE to check out Whosits & Whatsits. This is an online lifestyle retailer consistently inspired by the wonder of our childhood stories. Their shop produces designs that are subtle and detail driven for anyone who wants to flaunt their fandom everywhere. Whether you're a fan of Monster's Inc, Snow White, or Peter Pan, you will love the apparel sold online at Whosits & Whatsits.

Make your childhood dreams come true with our 15% off coupon code, found only on Dealspotr.
Want More?
Influencers: you can get your own exclusive codes just like these by joining our influencer marketplace and working with brands to create sponsored content. Share those unique discounts with your followers and get more conversions with our trusted codes.
Brands: you can promote exclusive coupons for your site using influencers in our marketplace. Generate unique codes for influencers you work with, and let the exclusivity bring in more sales than other overused and outdated coupon codes ever did.
Get each week's best deals from Dealspotr in your inbox
This guide was published on January 3, 2019
, and last modified on January 3, 2019
.