The 20 Fastest-Growing Fashion Brands on Social Media in 2018
Written by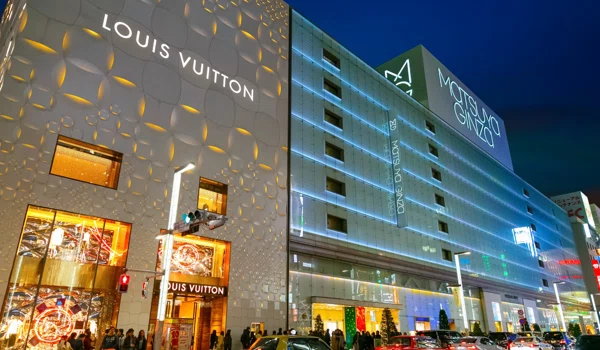 With social media, it's possible for any small aspiring company to rise into a profitable business. For those already in the spotlight, their growth can be substantial, too.
Thanks to social media, major fashion retailers have seen ample growth in sales opportunities and brand expansion. Instagram alone is responsible for many new eyes on fashion brands that previously would have never reached them.
No longer does a growing fashion brand have to rely on television and magazines. Social media is at their fingertips. We've uncovered the top 20 fastest growing fashion brands on social media this year.
Coach
One of the fastest growing fashion brands on social media in 2018 is Coach.
Coach's feed features videos from their celeb ambassador Selena Gomez, and artsy photos of their products. Over the past 3 years, their Instagram follower count has increased by 500%.
Not only are they killing it on Instagram, but Coach has also made large strides on their YouTube channel.
Again with Selena Gomez at the helm, Coach's YouTube went from 3 million total video views to 27 million in just 9 months.
Sperry
From 90k followers on Instagram to 268k in two years, Sperry more than tripled their followers on Instagram. As you can see in the chart below, It's been an increasing growth the last six months or so.
There's also a jump in Instagram followers to note in 2015 around November. After this increase, it's been steadily growing ever since.
This isn't the most outrageous growth on the list, but it's still a substantial increase, and one that was most likely due to Sperry's consistency in posting. Stunning images gradually earned them the six figure audience they're at now.
Michael Kors
The next fashion brand on our list is Michael Kors. The Instagram growth for this brand was impressive, going from 2.3 million in July of 2014 to 11 million in 2018.
Michael Kors focuses on uploading images that you'd see in a magazine in lieu of Instagram specifically made photos. Every post counts and contributes to the overall look and feel of the brand.
Michael Kors has seen a huge jump in followers. In just the two years between 2015 and 2017, their audience more than doubled, going from 5 million to over 11 million as it is right now.
Another intriguing growth Michael Kors has had is on their YouTube page.
Though it's still relatively low compared to other major fashion giants, Michael Kors has seen an 80k increase in subscribers in only three months. Previously, the brand would only see about a thousand or so monthly increase.
Fendi
Fendi is another luxury brand that has made a new name for itself in 2018. Their audience went up a million followers on Instagram in 6 months.
While Fendi's been around for a while, they are absolutely taking off right now. If that continues they'll be in the tens of millions very quickly.
Nike
In just one year, Nike's Instagram follower count has climbed from 68 million to 75 million - that's a 7 million person gain in only 12 months. And since they're one of the top athletic brands in the world, it doesn't seem to be slowing at all.
In 2016, Nike experienced a large 20 million follower growth increase from January to July. Nike's growth has never taken a negative dip, and it doesn't seem like it will any time soon.
Nike has also seen a growth in Twitter followers, though at a much slower pace.
Chanel
Classic accessory company Chanel has really upped their game the past few months.
In just a 6 month span, Chanel saw a 3 million follower increase on Instagram.
Another upward trend that doesn't seem to be stopping is Chanel's Twitter page. Starting as recent as July 2017, Chanel has enough growth to be considered one of the fastest growing fashion brands on social media.
It's hard to say what's contributing to the spike, but their follower count has been rapidly increasing all year. They saw an increase of half a million followers in just six months.
The increasing number of tweets Chanel made on their Twitter page could be a reason for the rise in new followers. You get more followers if you simply make more content.
Louis Vuitton
Another notable increase is with Louis Vuitton. The luxury brand saw 3 million new followers in just 6 months.
At 21.2 million followers, they've become quite the social media contender. They've come a long way from January 2015 - a time when they had one seventh of that number.
Dolce & Gabbana
Dolce & Gabbana has been around for decades, and the clothing and accessories brand continues to influence the fashion industry even today.
Their Instagram page keeps growing and growing and there's no telling when it'll stop. In six months, the Dolce & Gabbana Instagram page went up 1.5 million followers.
Early 2017, the fashion giant hit a significant increase and plateaued, though still gaining followers. However, the line keeps moving upward for 2018, signaling a potential trend of exponentially increasing growth.
Fashion Nova
Fashion Nova is an affordable clothing retailer that sells clothes that are extremely trendy at the moment. They've become more and more popular due to how inexpensive their clothing is along with the fact they they can often look like high end pieces.
On their Instagram page, they post images of their newest arrivals and cute outfits. Whatever they're doing must be working because they went up 2 million followers in just 6 months.
During that same time, Fashion Nova's Twitter page went up 20,000 followers. They're moving up!
Dior
Another one rising slowly but surely, Dior is on the list bumping up 2 million followers on Instagram in six months.
They post constantly and always offer the same beautiful images fans love.
Moschino
Moschino is another one on the list of fastest growing fashion brands on social media in 2018. In only a year, Moschino has gone up around 1.5 million followers on Instagram.
Always posting the most couture and in style items, it's no wonder why they keep moving up the ranks as a top Instagram figure.
Valentino
Valentino has a pretty good following on Instagram. Their high end reputation will always keep them relevant on social media.
It's no wonder why they're one of the fasted growing fashion brands. More than half a million more have followed Valentin's Instagram account since July 2017.
It's been a steady increase with no noticeable spikes, but the numbers just keeps growing.
Forever 21
Forever 21 is everyone's favorite fashion go to for girls on a budget. It seems like they'll always be around which is why they've also experienced social media growth acceleration. They've seen a 2 million increase on Instagram in just a year and that ain't bad.
Their Forever 21 Plus page has also seen similar numbers, growing their follower account over 150k since July 2017.
Zara
Always a good choice for posh yet attainable outfits, Zara makes the list. Since July 2017, Zara has seen a 5 million follower increase on Instagram.
The oddest part is that in just under a month, there was an uptick of 2 million around April to May 2017. We're not sure what happened then, but it's been rising ever since. We looked back at their content at that time, and there was nothing telling of why the sudden increase.
Uniqlo
For quality basics, people head over to Uniqlo. It appears to be becoming more and more popular with millennials and it's also international, so globally you're seeing Uniqlo in more places.
This might explain the sudden surge in followers on Instagram, but it is still quite the abrupt spike. In just one year, Uniqlo went from 455k followers to 1.46 million. This was with sharp increases every once in a while. From 2018, it just continues to skyrocket.
From about April to May 2017, follower count went up 490k to 860. That was a big month!
Gap
Since January 2017, GAP's Instagram followers went from 1.5 to 2 million. Although that doesn't seem like a humongous increase compared to many on this list, the line keeps rising and rising only upward. If Gap continued on the trajectory it's on now, it will sure hit 5 million before you know it.
Old Navy
Old Navy took a bit longer to reach the same Instagram follower count of other major fashion retailers. Around May 2017, they finally hit the million mark!
They went from 1.1 million to 1.2 in 8 days in July 2017. Old Navy is currently at 1.37 million, and it's hard to understand what happened. Perhaps it was the momentum of getting more and more followers. People like following pages that are already popular, so perhaps once they started increasing in followers, GAP became a more attractive page to follow.
Tobi
For a fashion brand that was hovering around 220k for ten or so months, a bump from 260k up to 309k in six months is a big change.
Tobi's Instagram account has been surprisingly under followed. They post blog-worthy content, post often, so what improvements did they make? Well, whatever Tobi did to figure it out recently is working. From going along with little upticks and small dives, they've made a big change with where they're going.
However, their Twitter account has been slowly decreasing. What gives?
Gucci
Prepare for the most shocking one of all. Gucci is unstoppable. With eye popping dazzle and nostalgic charm, Gucci has taken over Instagram.
Follower count for Gucci has skyrocketed, going from 1.5 million followers to 21 million in only six months. No one can compare to that.
What is their secret?
Through 70's vibe filters and celebrity images, Gucci knows how to wrangle attention and get noticed.
Conclusion
As you can see, brands are killing it all over social media. And what makes one brand grow more than others is at times a mystery. But one thing is for sure: we'll never stop loving what these fastest growing fashion brands of 2018 post.
Get each week's best deals from Dealspotr in your inbox
This guide was published on February 16, 2018
, and last modified on February 16, 2018
.
Stores related to this article:
Louis Vuitton
,
Zara
,
Fashion Nova
,
Nike
,
Tobi
,
Uniqlo
,
Moschino
,
Fendi
,
Coach
,
Gap
,
Forever 21
,
Dior
,
Gucci
,
Chanel
,
Dolce & Gabbana
,
Valentino
,
Old Navy
,
Sperry
,
Michael Kors