How to Save Money At Dollar Tree Stores
About the Author

Dealspotr is the world's largest and most reliable database of promo codes and deals online. We're the leading shopping social network serving brands, influencers, and consumers.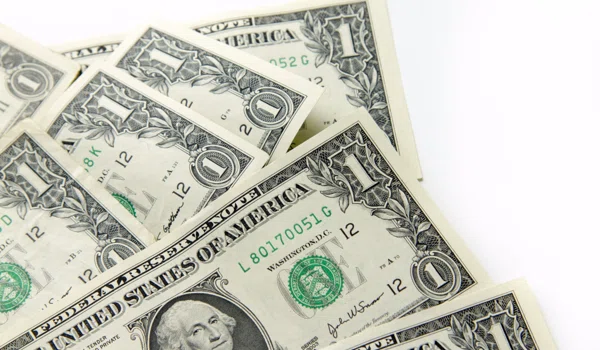 Dollar Tree, an American chain of discount variety stores, has created an environment where shopping is fun and stress-free. It has become a place where customers are able to discover new treasures and purchase them without breaking the bank.
The reason? Well, Dollar Tree is famous for selling all items for $1 or less. It is an international company with thousands of stores located in malls and shopping centers in all 48 contiguous states and Canada. 
Dollar Tree competes in low-end retail markets and sells anything from food, health & beauty, housewares, toys, and dinnerware to electronics, teaching supplies, books, and pet supplies. In addition, most stores sell frozen foods and dairy items like ice cream, pizza, eggs, milk, and frozen dinners. Therefore, it is truly a place where entire families can find that special something that will only cost $1.
From our experience, all Dollar Tree stores are bright, clean, stocked, and well organized. They offer a mix of merchandise that includes a wide range of trusted regional and national brands. Simply put – everything you or your family might need can be found in this store for a buck or less. And the only thing you have to do is locate the nearest Dollar Tree store and start shopping.
How To Save Money At Dollar Tree Stores
Dollar Tree's items are so cheap that it sounds impossible to provide tips to save money there. However, as we make impossible things possible, we've managed to find some useful information that will increase your savings while shopping at Dollar Tree stores. But first, let's be clear on something.
In the world of "dollar stores," there are two types:
True dollar stores like 99 Cents Only and Dollar Tree that sell everything for $1 or less

Places that are called dollar stores, like Family Dollar and Dollar General, that also sell affordable products, but often for more than $1
With that being said, and since we've said it a bunch already, you won't find anything in Dollar Tree with a price tag over $1. In fact, there are even ways to get items free of charge!
So without further ado, let's take a look at some unknown ways to save money at Dollar Tree stores.
Use Coupons
According to Dollar Tree's policy, you can use one manufacturer coupon per item, which can be found in newspapers, magazines, and online. In addition, from time to time you may notice occasional store coupons. But as they are so rare, they are not really worth our time.
You should know that Dollar Tree doesn't accept overage (cash back) if the coupon is worth more than the price of the actual item, but you can still use it to get the product for free.
You're only allowed to use four newspaper coupons and two internet coupons per household, per day. Dollar Tree doesn't accept competitor's coupons, and all "free product coupons" are BOGO deals, which means you'll have to buy one item to get the other free of charge.
With that being said, the easiest way to save money at Dollar Tree is to use coupons available on our website. However, make sure to pay close attention to the size restrictions and exclusions prior to using coupons.
Finally, get familiarized with Dollar Tree's coupon policy, and always bring the printed version for backup. It would be wise to learn couponing terminology and abbreviations to know the coupon lingo.
Shop Online
Shopping online has become so popular that all major stores are racing to become the biggest online retailers – and of course, Dollar Tree is no exception. So visit their website, find the products you need, and add them to your shopping cart. It's that easy!
Online shopping will save you time, money on gas, the hassle of waiting in lines, and you'll avoid impulsive purchases – the number one spending mistake most customers make. And on top of that, many products qualify for free in-store pickup.
But there's one catch – most items will have to be purchased in bulk, which can be a good thing as it will reduce the price of the item. In addition, don't forget to use coupons that you can find on our website.
Shop in multiple stores
If online shopping isn't your thing, then you should browse the stores in your area to determine which store offers the best selection of the items you purchase on a daily basis. The reason for that is simple – Dollar Tree stores have different stock and you might be missing out on a hidden treasure that's available in a nearby Dollar Tree store.
Join Value Seekers Club
Value Seekers Club is Dollar Tree's exclusive loyalty program that offers perks for their most loyal customers. You can sign up here to receive early notice of special deals that will help you save more money. They even give you an option to choose the offers you want to receive. For example, if you are only interested in party supplies, they'll only send you offers related to that particular department.
As an alternative, you can subscribe to text messages that contain exclusive offers, events, contests, and new products. To do that, simply text "HELP" to 28469. If you want to stop receiving text messages, send "STOP" to the same number.
Use Cash Back Apps
Another way to save money at Dollar Tree is to start using smartphone rebate apps that offer cash back on items you most likely purchase on a daily basis. The most famous rebate apps are Ibotta and Checkout 51, and we even have a guide that will explain how they work in detail. Basically, you find the item on the app, purchase it in the store, and scan the barcode to collect points which you redeem for cash via PayPal (or other payment method).
Look at Closeouts & Bonus Buys
If you prefer online shopping, then you definitely don't want to miss Closeouts and Bonus Buys. They both offer amazing products, but there is a minimum quantity limit. So for example, if you want to purchase 4-oz. Bars of Zest Soap at Bonus Buys, you'll have to purchase 24 cases. Currently at Closeouts there are mostly vases, but again, you have to buy multiple as it comes with a minimum quantity requirement ranging from 4 to 24 vases.  
Determine Price Per Unit
Most people think that they simply can't go wrong while shopping at Dollar Tree since everything is a dollar. However, not everything is a good deal. Sometimes, products such as Ajax dish soap are cheaper at Walmart. Therefore, always calculate the price per unit to know exactly how much money you are paying for one item. Then, compare the prices and determine whether it's a good deal.
Things You Should Buy At Dollar Tree Stores
People who are trying to save money at Dollar Tree stores are always looking to get the most bang for their buck and are searching for great buys. To become a savvy Dollar Tree shopper you have to learn what you should and should not buy. And even though everything comes with a dollar price tag at the store, that doesn't necessarily mean everything is worth a dollar. Therefore, we've decided to share with you a list of items that you should definitely purchase while shopping at Dollar Tree stores.
1. Greeting cards usually cost $3-$5 at most stores, while at Dollar Tree you can usually purchase them for 50 cents.
2. Party supplies like paper plates, cups, balloons, confetti, tablecloths, wrapping paper, gift bags and more are only $1 each at Dollar Tree. That's a bargain compared to the prices of the same items at other stores. Plus, you can even fill balloons with free helium after checkout.
3. Bread usually costs $2.5-$3 at most grocery stores. At Dollar Tree you only pay $1 per loaf.
4. Best-selling books from famous authors like Janet Evanovich or Nicholas Sparks usually cost $8 at the local bookstore. Therefore, it definitely pays off to purchase them here.
5. Reading glasses at Dollar Tree are pretty much the same thing you would find at the supermarket or drugstore, but they have a cheaper price tag.
6. Hair accessories like hair elastics, hair ties, combs, brushes, hair bows, and clips should definitely be on your shopping list – they get the job done for a cheaper price.
7. Sunscreen for a buck seems like a bargain – and it is. Sometimes you might even find smaller bottles of famous brands like Bullfrog that cost a lot more than a dollar at the grocery stores.
8. Pregnancy tests usually cost $8-$12 at the grocery store, so it really pays off to purchase them at Dollar Stores for just $1. 
9. Cleaning supplies found at Dollar Tree stores work pretty much the same as the name-brand products. They are just as effective as the pricier stuff you'll see at the supermarket. With that being said, the next time you see dish soap, bleach, or window cleaner at the dollar store, make sure to grab them and save some money.
10. Tableware and kitchen utensils like mixing bowls, tongs, spatulas, cereal bowls, and plates are sturdy and affordable, so you should be on a lookout for them as well.
11. Shampoo and deodorant at Dollar Tree stores are generic, but contain the same ingredients as expensive, brand-name products. Moreover, sometimes the same company that makes brand name stuff also makes the generic version.  
12. Non-perishables and canned food are really cheap at Dollar Tree stores. However, you have to make sure you'll actually eat everything and avoid purchasing something you don't necessarily need.
Takeaway Notes
Everyone loves Dollar Tree stores – they are stacked, cheap, and fun! And with the price of $1 or below, you simply can't go wrong. However, there are still ways to save money at Dollar Tree stores, and if your goal is to increase your savings, you should start applying them.
Make sure to always look for coupons before shopping and use rebate apps to get cash back. It would be best to opt for online shopping as it helps you stay focused and purchase only the things you need. In case you prefer in-store shopping, it would be wise to visit all nearby stores to see what merchandise they have to offer.
You should also join the Value Seekers Club to receive the latest information, coupons and special deals that will give you an advantage and help you save a little more. And finally, always determine the price per unit to see whether you are getting a good deal.
Get each week's best deals from Dealspotr in your inbox
This guide was published on January 27, 2017
, and last modified on January 27, 2017
.