Influencer Marketing Insider: Interview with Genesis Chavez of Hourglass Angel
About the Author

Partner Marketing @ Dealspotr. Bargain shopper extraordinaire. Sloth enthusiast.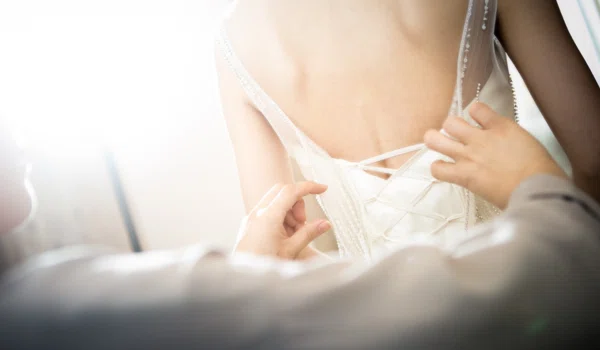 The Dealspotr Marketplace is a leading platform that helps brands easily and affordably collaborate with over 3,500 influencers. We continue our blog series providing a peek into the merchants that use Dealspotr, sharing their influencer marketing strategies.
We interviewed Genesis Chavez, the marketing manager for Hourglass Angel, a leader in women's shapewear products. Genesis shares insights into Hourglass Angel's feature-enhancing products and the different ways they work with influencers to grow brand awareness and reach new customers.
Thanks for joining us, please introduce yourself and Hourglass Angel!
Hourglass Angel produces and sells women's and men's shapewear, corsets, waist trainers, and other undergarments by several brands, including our own private label. We've helped over 500,000 women and men achieve their shaping goals with effective, high-quality waist trainers and shapewear. We believe that our customers deserve to feel strong, sexy, and secure every day. We hope that in the right shapewear, our customers will feel ready for anything.
How do you currently work with influencers?
We work with influencers for specific campaigns, like product testing and honest reviews. Using their feedback, we improve, refine, and develop new products that will serve our customers best. By collaborating with influencers, we're able to document their waist training progress, showing prospective customers how effective waist training can be and what tips they can follow to achieve their desired results. We also love when influencers come up with their own unique ideas to promote Hourglass Angel to their followers.
What types of influencers do you mainly work with (bloggers, YouTubers, social media influencers)?
All of the above! Lately, we've been putting more emphasis on video content, so we've been focusing YouTubers and Instagram influencers who are experienced creating videos.
Are there specific qualities you look for in potential Influencer Partners?
We look for women with a body positive approach, especially mothers or those who are on a fitness journey. Most importantly, we look for anyone who is eager and dedicated to achieving their desired body results and is able to create high-quality, professional content.
What tools, resources, or websites have been most helpful in your influencer marketing efforts?
In the past, we've used Stylinity and other agencies that help us collaborate with influencers, but Dealspotr has been the most cost-effective solution. We've also contacted influencers directly through social media but that is very tedious and not as effective.
What is something you wished influencers did more or better?
Since shapewear is a new concept to many potential customers, we would like influencers to place more emphasis on introducing the product and its use cases. When doing a review, it's important that they not only include examples of what works for them (in terms of achieving their shape goals), but also what doesn't work.

We also wish influencers would be more open to longer-term, ambassador partnerships. This way they can talk about their experience over time as opposed to just the "day 1" experience. We find that influencers who show their day-to-day use have more engaging, authentic content.
What are your main pain points when working with influencers?
If the content isn't up to our standards, it becomes very time-consuming to have the influencer fix it. We try to avoid this by providing specific instructions upfront to every influencer we work with.

While Dealspotr helps us clearly outline our expectations, there isn't yet a functional way to communicate with influencers that we are actively working with. It would be helpful see a history of our conversations with influencers.
Editors note: The messaging functionality on Dealspotr is something we are currently improving and should be ready by mid-to-late July 2018. This will allow clear, easy messaging with influencers, showing a conversational history.
What advice would you have for influencers interested in partnering with Hourglass Angel?
Be true to your personality​. It makes your content engaging and genuine right off the bat. Our audience likes new faces and people they can relate to. By maintaining your authentic voice, it becomes more than a simple promo for our brand.
If you would like to stay connected with Hourglass Angel, you can follow them online at Dealspotr, Facebook, Instagram, and Pinterest.
The Dealspotr Marketplace is a leading influencer marketing platform that better connects merchants with influencers and shoppers. Are you a retailer? Claim your page on Dealspotr to collaborate with over 3,500 influencers, promote exclusive deals, and interact socially with over 3M shoppers.
If you would like more information on the Influencer Marketplace, claiming your merchant page, or to how to get featured on our blog, please feel free to reach me at jimmy@dealspotr.com.
Get each week's best deals from Dealspotr in your inbox
This guide was published on July 6, 2018
, and last modified on July 6, 2018
.