Local SEO: How to Find & Contact Local Influencers in Your City
About the Author

Founder and CEO of Dealspotr / ZipfWorks. Creating tomorrow's digital ecosystem for deals. Working towards connecting brands, influencers, and shoppers in exciting new ways.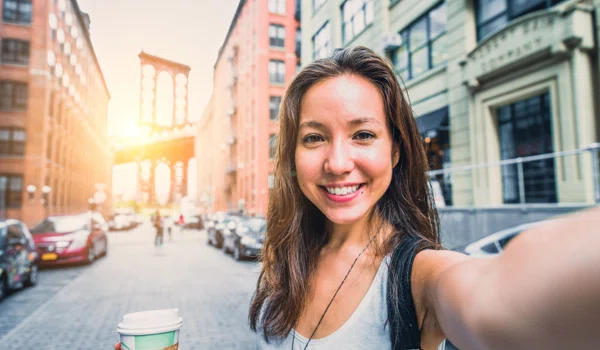 Over the past five years, local businesses have become incredibly savvy with their online marketing.
In 2017, as influencer marketing is quickly becoming the new frontier of online marketing, these same local businesses are discovering the power of local influencers to drive brand awareness, clicks, and even foot traffic to stores. Influencers in your city (sometimes referred to as "micro-influencers" to indicate those with fewer than 100,000 followers) have authentic relationships with locals (your potential customers) and, with a good strategy, they can serve as a powerful marketing channel.
The question is, with limited time and a small budget, how can local businesses find great local micro-influencers? We've been working with thousands of influencers over the years, and we've compiled our tried-and-true methods for finding city-specific influencers and bloggers here in this guide. Hope you find it useful.
Meetup
While it involves more effort, a face-to-face meeting is by far the most effective way to develop a meaningful relationship with the right influencer. We all know Meetup.com as a great way to connect around hobbies and local events, but did you know that the platform is also a great way to network with influencers?
Meetup has plenty of influencer-specific meetups in cities around the world, as well as social media and marketing focused meetups which are also great ways to connect with influencers.
Meetup also has a groups feature which you can use to meet influencers. In fact, there's a group called Social Media Influencers on Meetup with almost 1,000 influencers as members.
They hold local events around the country, and you can connect with influencers directly on the site too.
Bloglovin
I'm often surprised as how few marketers are familiar with Bloglovin. Bloglovin is a super popular community for bloggers - it works like a blog aggregator whereby you can follow a bunch of bloggers and see their latest posts all in one place. Bloggers love it as a way to keep up with the many fellow bloggers they read.
For marketers, Bloglovin has great search and discovery features you can use to find bloggers of all types. For example, you can search Bloglovin for "austin food" to see recent posts by bloggers on that topic.
This is a quick and easy way to discover bloggers through the content they're posting.
Facebook Groups
Facebook has become the dominant platform for online group management - you can find a group for almost anything these days. Facebook Groups are a very popular way for social media influencers to stay connected with each other and share tips and advice.
You can find many city-specific groups on Facebook with simple searches like "austin bloggers" or "seattle bloggers." Here's a Facebook group dedicated to Los Angeles food bloggers:
You can try more general searches like "new york social media" and ferret out the influencers in those groups too. Here's an example of one such group:
When you click on members in these groups you'll land on their Facebook profile page, most of which are private.
Most influencers will list their website or their public Facebook page there so you can easily contact them.
LinkedIn Search
Social media influencers are adept networkers, and many are starting to use LinkedIn as a way to connect with potential partners and clients. A simple search for "food bloggers" and then filtered by city will bring lots of results.
Of course, LinkedIn works best if you yourself have more connections on the network, as you'll see more results within your 3rd degree network. To contact the bloggers you find, you have three options:
Find their website and contact them through email. Most influencers will list their website in their LinkedIn bio. If not, you can simply Google them.
Send a LinkedIn connection request. To maximize your chance of getting a response, be sure to include a personal message along with your request. The downside of this approach is that you might end up connecting with people you ultimately end up not working with or meeting.
Send a LinkedIn InMail. If you have a premium account on LinkedIn, you can send unsolicited InMail messages. These receive fairly high response rates, just be sure to include all the relevant information in your request so the influencers knows who you are and what your project entails.
Yelp
Each year, Yelp awards special badges called "Yelp Elite" to its most influential local reviewers. These are members who post tons of reviews of local restaurants, bars, services, and stores, and they have amassed large followings on Yelp.
"Elite Yelpers" (as they are called) are typically highly social people who can draw people into your business. Also, getting them to review your business on Yelp can have a powerful effect of building your credibility and making you more visible in search results.
Here's a secret hack for finding Elite Yelpers in your city. Use a special Google search (using advanced search operators) that filters Yelp's website for exactly the types of users you're looking for:
site:yelp.com inurl:user_details "San Francisco, CA" "elite 2017"
You'll see results like this:
Open each link to find a different Elite Yelper in San Francisco. You can use this for any city, and you can filter for prior years like "elite 2016" to get more results.
Another secret is that some Elite Yelpers are also social media influencers. If you scroll down their Yelp profile, you can check to see if they've listed any of their social media pages or their website. This user is an avid Yelp restaurant reviewer:
...but if you scroll down the page you'll see he has an Instagram page listed:
And here's his Instagram page:
You can even tune the special Google search I mentioned above to specifically ferret out social media influencers on specific platforms on Yelp. Just try:
site:yelp.com inurl:user_details "San Francisco, CA" "elite 2017" "instagram.com"
And you'll just see the members who list an Instagram URL in their profile:
Location-specific hashtags on Instagram
Instagram hashtags are a great way to explore posts and find influencers. You can search for city-specific hashtags to narrow down your search.
Many Instagrammers include hashtags like #miamifashionblogger to make their posts more discoverable:
More general searches like #seattleblogger work well too:

You can also try non-blogger searches like #nycfood and find lots of great food influencers in New York:
Hashtags work best on Instagram, although you can also try them on Twitter, and to a lesser extent Facebook.
Find local YouTubers using Google
You can also search for influencers in a particular city using YouTube. There's a trick, though. Hint: you don't use YouTube. Again, you'll use advanced search operators on Google to get this to work. Try this search:
site:youtube.com/user/ "san francisco" "blogger"
You'll see results like this, where you'll find the YouTube profiles for lots of San Francisco bloggers:
You could refine for food bloggers, fashion bloggers, or whatever you're looking for.
Find Facebook influencers using Google
Facebook's own search box does not offer much help in finding influencers in a particular city. However, again, you can use Google's advanced search operators. Here's a special search that will enable you to find Facebook influencers in any city:
site:facebook.com intitle:"- About" "austin" "blogger"
You have to filter through some results, but you'll see lots of individual pages for bloggers in Austin with this search:
Clicking on each, you'll land directly on an influencer's About page.
You can try this search different cities and various types of bloggers, like food blogger or fashion blogger.
Buzzsumo
Buzzsumo is one of the most useful tools out there for finding influencers. You can use Buzzsumo's basic features for a limited basis for free. I recommend trying it out, and if you are having success with it, you can consider getting a subscription, which starts at $79 per month for small teams.
Using Buzzsumo to find local influencers is really easy. You simply select the Influencers tab up top and then search for something like "san francisco blogger" and you'll get tons of results.
Buzzsumo also has a very effective Location filter, so you can try a general search like "food blogger" then filter for a city, and you'll get very accurate results.
Buzzsumo will give you handy stats on each influencer's blog and Twitter account, and you can organize people into lists.
Klear
Klear is similar to Buzzsumo, but on steroids. Klear costs more than Buzzsumo at $250 per month for their starter plan. Klear is a robust influencer search platform that contains over 500 million social profiles in its database, so you'll find even the smallest influencers there. While I have not used the full subscription service, from using their free trial service, you can see the range of search features they offer and how useful they'd be.
You can not only search for influencers in a particular city, you can narrow down by social platform, skills, gender, and audience demographics.
If you're doing a lot of work with local influencers, you may want to try our Klear as a premium search tool.
Twitter advanced search
Twitter has an advanced search feature which allows you to find users by keyword, hashtags, and location. Twitter asks users to enter their exact location into their bios, and they use this data to return search results for specific cities.
To use it, simply go to Twitter's advanced search page, the enter in any keywords you'd like plus the city.
If you go to the People tab, you'll see just the Twitter users that match your query, in this case all Twitter users near Austin, TX:
You can also search tweets by location, which is just another way of discovering influencers based on what they post. Here's an example for "fashion" related posts by users in Austin:
User's tweets are associated with the location of their bio, so this is another good way to search for local influencers.
Followerwork
Followerwonk, owned by Moz, is a powerful tool for analyzing Twitter users. If Twitter is important to your marketing strategy, it's a great resource that allows you to dive deeply into a particular user's followers, including historical trend charts, and sorting and filtering tools.
Followerwork is also useful for finding local influencers. You can simply search Twitter bios for a city, and you'll get all the Twitter users who list that city in their profile.
Followerwonk also allows you to sort your results by number of followers, number of people they follow, account age, and a proprietary "social authority" score.
To sum it all up
Finding and connecting with local influencers is hard. Hopefully, with this list of 12 techniques for finding influencers in your city, I've helped make the first part of this equation a bit easier.
For help with contacting and connecting with influencers, you may want to read my guide to influencer marketing platforms as well as my guide to identifying fake influencers (a big problem in the influencer marketing space these days).
Get influencer marketing insights from Dealspotr in your inbox.
This guide was published on August 24, 2017
, and last modified on August 24, 2017
.