40 Popular Influencer Marketing Platforms: Reviewed & Sorted by Cost
About the Author

Founder and CEO of Dealspotr / ZipfWorks. Creating tomorrow's digital ecosystem for deals. Working towards connecting brands, influencers, and shoppers in exciting new ways.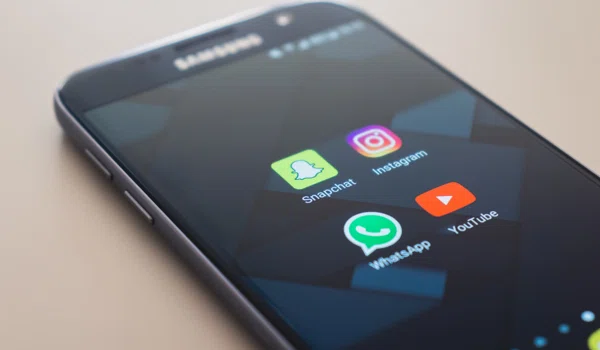 These days, people are Googling the term "influencer marketing" about 6x more than they did three years ago.
Influencer marketing is the hot topic for marketers in 2018 - and for good reason. Consumers (in particular Millennials and Generation Z) are getting better at tuning out advertisements (at a somewhat alarming rate, if you're an advertiser).
At the same time, influencers are on the rise - and people listen to what they have to say. 40% of consumers say they have purchased an item after seeing an influencer use it on Twitter, Vine, YouTube, or Instagram, and teens' emotional attachment to YouTube stars is 7x greater than that for traditional celebrities like Seth Rogen or Jennifer Lawrence. Not surprisingly, 73% of marketers say they are allocating part of their budget towards influencer marketing.
This bears out in conversations we have with the e-commerce brands in our network - virtually every brand we talk to is highly interested in influencer marketing. Most, however, know little about it or don't have time to devote to it. Many who have tried it find it resource-intensive and difficult to measure success, and some have encountered problems with fake influencers with inflated statistics. The bottom line: marketers need help in getting a positive ROI in their influencer marketing campaigns.
The rise of the influencer marketing platforms
While marketing with influencers can be effective, it is also hard to do. Running a campaign with dozens or hundreds of influencers takes a lot of work, and traditional metrics like ROI and EMV (earned media value) are hard to come by. That's not to mention the challenge of dealing with the many diverging personalities, preferences, and business priorities involved with the numerous influencers a brand needs to work with in parallel.
To help brands through this, the cottage industry of influencer marketing platforms has been born and is now thriving. In fact, the number of startups in this space is exploding, with 40 mature and viable platforms competing in the marketplace based on our latest count.
The challenge for many brands now is in deciding which influencer marketing platform is right for their needs. To help clarify this dynamic and evolving space, we did a deep-dive and explored this new world of influencer marketing platforms and compiled our findings here in this report.
Broadly speaking, influencer marketing platforms fall into four categories:
Single-platform marketplaces focus on single sites like YouTube
These pure-play platforms focus on one social network (predominantly YouTube), connecting brands with influencers on that platform. They mostly serve as a marketplace and directory of top influencers that brands can use to find the right influencers, and these service usually act as an intermediary to aid communication and facilitate payments. These are great for smaller brands with a specific product or message to promote. Influencers love these platforms because it helps them earn more money on YouTube, and brands like them gain the exposure they need to access their preferred targeted audiences without having to deal with any communication issues.
Discovery tools help you find influencers
These platforms focus on providing very robust search, filtering, and matching capabilities so that brands can scour the entire universe of influencers across all platforms to identify the ones that are the best candidates to help them promote their message. Most of these companies focus on data analytics to machine learning to crunch through millions of profiles to enable powerful search capabilities. These work well for brands with existing resources to contact influencers and manage campaigns, and just need a powerful way to find the right influencers.
Software-as-a-Service (SaaS) tools focus on providing feature-rich software
These SaaS players are not marketplaces, in that they do not maintain relationships with influencers themselves, rather they provide software that enables brands to better manage their outreach themselves. These companies combine influencer discovery tools with relationship management features (CRM), aiding in the back-and-forth communication required in managing influencer campaigns, and some offer rich campaign analytics as well. SaaS platforms are great for larger brands who are already working with influencers, but who want software to accelerate and expand their current efforts.
Full-service influencer marketing platforms help with the entire process
Full-service influencer marketing platforms combine a SaaS platform with an influencer marketplace, so not only do they provide software to manage the entire influencer management process, they develop relationships with influencers and aid brands in connecting with them. These work well for brands who are serious about running large-scale influencer campaigns, but who lack the dedicated resources to do this.
Quick list of the leading influencer marketing platforms
We analyzed and did deep dives into 40 platforms below, categorized first by the budget they appeal to (small or large), and then the four major segments.
Platform-specific influencer marketplaces
Ifluenz (starts at $15/campaign) - Links marketers and Instagram influencers in many different verticals for product placement
Shoutcart (price depends on influencer's fee) - Simple place to buy Instagram shout outs
Tribe Group (price depends on influencer's fee) - Influencers bring completed content to marketers running campaigns
Octoly (pricing not listed) - Similar to Famebit, focuses on non-paid reviews only. Handles shipping of product samples for brands.
Influenster (pricing not listed) - Hands-off marketplace for health & beauty brands to send product out for review
Famebit (price depends on influencer's fee) - Leading YouTube marketplace (now owned by Google!)
Influencer discovery platforms
Heepsy (starts at $29/mo) - An affordable Instagram search tool with a focus on international influencers
BuzzSumo (starts at $70/mo) - Search over 1 million pieces of content to find relevant influencers, and find Twitter influencers by niche
Ninja Outreach (starts at $75/mo) - 8 million searchable social profiles and bloggers, quick & easy outreach features
Keyhole (starts at $179/mo) - Discover influencers based on hashtags and keywords, has strong all around analytics
Klear (starts at $250/mo) - 500 million searchable social profiles, starting at $250/mo
HYPR (starts at ~$500/mo) - 10 million searchable social profiles, targeting small to medium businesses
Onalytica (starts at $550/mo) - 150,000 influencers to pick from, rich influencer analytics and ability to track relationships and conversations
NeoReach (starts at ~$4,166/mo) - 3 million searchable social profiles, much deeper data analytics, targeting large enterprise customers
Full service influencer marketing platforms
IZEA (starts at $1/mo) - 250,000 opt-in creators, lots of features to help brands with many types of influencer marketing campaigns
Tomoson (starts at $49/mo) - 50,000 opt-in influencers, full service platform which caters to smaller clients
Open Influence (starts at $50/mo) - 465,000 opt-in influencers, cutting edge AI search capabilities
Intellifluence (starts at $99/month) - Browse through over 15,000 micro-influencers, ideal for small businesses just getting started with influencer marketing
Scrunch (starts at $99/mo) - One of the largest influencer databases, with more than 20 million active profiles of all sizes in almost 25 topic areas
Webfluential (starts at $100/mo) - 15,000 opt-in influencers reviewed by the platform's staff, AI matches up brands with influencers
Influicity (starts at $199/mo) - Plan & manage campaigns with over 10 million opt-in influencers, offers free version for newbies
Buzzoole (minimum €500/campaign) - 265,238 influencers from 176 countries, focused on content
Hypetap (minimum $1,000 AUD/campaign) - 1,240 invite only, heavily curated influencers, full service platform
TapInfluence (starts at $1,999/mo) - 50,000 opt-in creators, one of the most established and full-featured influencer marketing platforms
The Cirqle (minimum $10,000/campaign) - 10,000 opt in lifestyle influencers, full service with strong Saas platform
Grapevine Logic (price depends on influencer's fee) - 130,000 YouTube and Instagram influencers specializing in 5 big niches, end-to-end platform with robust analytics
Dealspotr (price depends on influencer's fee) - 2,500 opt-in creators. Lower-cost platform that focuses on conversion tracking and ROI.
Linqia (performance based payment)- 100,000 opt-in influencers, specializing in small to mid-size influencers
Whalar (depends on campaign) - Opt in roster of influencers, provides matchmaking based on content, content quality driven
Popular Pays (pricing not listed)- Hyper-curated database of 8,000 Instagram micro-influencers, popular with big name brands
BrandBacker (pricing not listed) - 20,000 opt-in influencers, full service influencer marketing platform with lots of live support to help brands manage their campaigns
Mavrck (pricing not listed) - 10.6 million micro-influencers, uses a site plug-in to identify influencers among your customers
Influencer marketing SaaS platforms
Zoomph (starts at $12.75/mo) - for those already running campaigns, this full service platform will identify influencers in your audience
BuzzStream (starts at $24/mo) - Search influencer profiles by keyword & get stats on each profile, good for any size business as a discovery tool
PitchBox (starts at $195/mo) - Automates outreach and CRM with bloggers pulled from the web, well-rounded app that excels at email management
Upfluence (starts at ~$950/mo) - Search engine with access to over 1 million international influencers, great for list building
Traackr (starts at ~$4,166/mo) - Huge searchable database of social profiles with deep data analytics, plus rich CRM features. Targets larger enterprise customers.
GroupHigh (starts at ~$8,000/mo) - Data-centric platform with over 16 million influencers and bloggers, targets companies with large budgets
Julius (pricing not listed) - Searchable database of 100,000 human vetted influencers, only platform to support Twitch
Revfluence (pricing not listed) - 500,000 searchable profiles, plus they make contact information available. Targets mid-size business.
And now, on to the reviews. Here are the top 40 most established influencer marketing platforms, reviewed and compared.
Platform-specific
Platform-specific influencer marketing tools focus primarily on one social network and try to provide an easy way to connect with influencers in that network. These typically target smaller brands looking to run a simple campaign to promote their product.
Octoly
Who's behind it?
Octoly, based in Paris, started as an influencer platform focused on beauty YouTubers in 2014. Since then, Octoly has expanded to new verticals and is available in the US.
How it works
Octoly's influencer marketing model is super simple, they focus on smaller YouTube influencers and enable YouTube product reviews in exchange for free product (there is not paid review option available). The company claims to have processed 300,000 reviews, making it one of the most widely used YouTube marketing platforms for small creators.
What types of influencers are on Octoly?
Octoly is home to large numbers of small YouTube influencers who are willing to exchange honest product reviews for free products. Octoly has approximately 10,000 influencers on its platform.
To qualify for Octoly, creators must have 1,000 subscribers and an average of 1000 views per day. On Instagram, influencers need 5,000 followers and consistent engagement to qualify.
Promotional methods
Octoly supports video reviews, and does not allow brands to establish guidelines, such that the reviews are authentic.
Social platforms supported
Octoly currently supports YouTube and Instagram influencers.
Analytics
Octoly provides basic analytics for videos created for brand campaigns, such as impressions and engagement stats.
Unique features
Octoly provides a unique service in which they will store a brand's physical products and ship them out to creators when new campaigns are started. In this way, they can ensure that influencers receive their free products quickly, and free brands of managing the complicated logistics of sending out free samples.
For creators, Octoly is one of the only influencer platforms to offer apps for iPhone and Android enabling you to browse the latest products to promote on your phone.
Pricing
Octoly is available to brands for a monthly subscription fee, which varies by company size and marketing needs. Octoly does not publish any pricing information on its website.
Popularity
Octoly.com is visited by 271,000 visitors per month, making it among the most popular influencer marketing platforms. Octoly is also widely used by creators, having processed over 300,000 products already sent to influencers.
Weaknesses
Since Octoly is a purely free marketplace, with no brand guidelines allowed, catering to micro-influencers, the platform is not a good fit for brands who are looking to run larger branded campaigns with controlled messaging.
Bottom line
Octoly is a good alternative to Famebit in being a low-cost platform to partner with smaller YouTubers at scale. The non-paid nature of the reviews makes for a more authentic experience, and fewer risks to brands for listing their service in this marketplace.
Shoutcart
Who's behind it?
Shoutcart is based in Portland, OR, and bills themselves as the #1 marketplace to buy and sell Instagram shouts.
How it works
Shoutcart is a devilishly simple service — brands can simply browse influencers (they support Instagram and Twitter), add the ones you like to your cart, then checkout and pay each influencer's advertised fee (which is based on their followers and a proprietary engagement score provided by Shoutcart). Then you provide the exact copy you'd like in the post, along with an image, and then influencer will post the shout.
What types of influencers are on Shoutcart?
Shoutcart primarily focuses on Instagram influencers, although they have Twitter influencers as well. They organize their influencers into the following categories:
Humor & memes
Fashion & style
Fitness & sports
Quotes & text
Luxury & motivation
Cars & bikes
Outdoor & travel
Food & nutrition
Pets & animals
Models & lifestyle
Personal & talent
Shoutcart lacks any brand name influencers — most of their top influencers are in the humour & memes category — and they appear to cater to a teen demographic.
Promotional methods
Shoutcart supports Instagram and Twitter posts. They support Instagram posts with bio links too.
Social platforms supported
Shoutcart supports only Instagram and Twitter.
Analytics
Their site says they provide tracking and in-detail statistics of every campaign.
Unique features
Ease of use is Shoutcart's strong suit. It is easy to browse influencers, and you can see their followers and pricing all in one place. Shoutcart provides an "engagement score" which is meant to showcase engagement in terms of likes, which is a nice feature, although it is hard to tell exactly how accurate it is.
Pricing
With Shoutcart, brands pay a fee listed alongside each influencer, which is only paid once content is posted. The fee is based on followers and engagement metrics. For example , an account with 8.7 million followers charges $800, while an account with 15,700 followers charges $10.
Popularity
Shoutcart's website reached 220,000 people per month, making them one of the most popular influencer marketing websites.
Weaknesses
Shoutcart is a bare bones service, they provide only the essential features to browse influencers and buy simple shouts. In this way, they leave it up to brands to determine which influencers will drive them real value. Shoutcart also leaves it up to brands to develop the post creative, which influencers simply repost. This approach may work for brands looking to amplify a simple message at low cost, but is not likely to drive significant brand engagement beyond that.
Bottom line
Shoutcart is a simple, easy, and fast way for brands to amplify a specific message on Instagram and Twitter. Shoutcart also caters to influencers who speak to teens. Additionally, Shoutcart has a low cost of entry, and is cost efficient on a raw per-follower basis. However, Shoutcart does not provide much hand-holding to help brands determine the effectiveness of each influencer, so you should know what you're doing before using this platform.
Tribe Group

Who's behind it?
Tribe has headquarters in Australia and the UK. Their team is composed of 74 people. Tribe is a global influencer marketplace where brands and agencies can connect with influencers for authentic promotion across social media.
How it works
Marketers use Tribe to secure shout outs and mentions from influencers. You start with a campaign brief targeting a segment of influencers that supports your product, and then interested influencers submit relevant posts promoting the product. If the content aligns with your brand, you pay the influencer to post it on social media. The influencer sets the price for each post.
Marketers can, however, suggest minor changes to the post or price inside the platform. Influencers can either re-submit their post with the recommended alterations or pass on the opportunity. You can also turn down influencer content if it doesn't fit the campaign or if the need has been filled.
What types of influencers are on Tribe?
Tribe features micro-influencers with 3,000 or more followers on social media. Influencers provide authentic feedback on products that they love or are willing to purchase. Influencers browse campaign briefs anonymously, so you can only interact with those who submit content.
Promotional methods
Facebook posts and video reviews
Facebook live
Instagram posts and video reviews
Instagram stories
Tweets
Social platforms
Analytics
Currently, Tribe does not offer analytics to marketers, but they do provide a post-campaign report. However, Tribe claims to be working on analytics and measurement tools.
Unique Features
The best part about Tribe is that influencers come to marketers with original content already created. It's great for brands because it gives them control and the option to pick the best-looking posts with the most engagement potential.
Pricing
There is no monthly subscription fee to use Tribe. You pay the fee set by the influencer, plus a 20 percent commission to Tribe. Posts submitted by influencers with 3,000 – 10,000 followers range from $60 - $120.
Popularity
There's no word on how many influencers use Tribe, but the group claims to have run 7,607 campaigns so far and the website get about 88,000 hits a month.
Weaknesses
There are few insights available, so you must do your own research on social media profiles to see their followers' level of engagement and verify the account doesn't post spam or have a fake audience. Tribe lacks helpful reporting and analytics tools that help brands get the most bang for their buck.
Bottom Line
Tribe is a self-serve tool that connects brands to product advocates for social media shout outs. This platform helps brands get high volumes of quality content produced quickly for an effective influencer marketing campaign.
Influenster
Who's behind it?
Influenster is headquartered in New York City and has 70 employees. The product reviews platform was launched in 2010 and has experienced a lot of growth in seven years.
How it works
Influenster is a product discovery and reviews platforms built on a community of trendsetters. Brands get products in front of influencers via the site's VoxBox, a free package of products sent to targeted groups of influencers. The influencer leaves a review on Influenster that drives engagement and starts conversations about your product.
What types of influencers are on Influenster?
Influenster focuses on the health, beauty, and lifestyle verticals. They provide honest product reviews of products they receive in their VoxBox. Influencers are invited to brand's campaigns based on their impact score and demographic information.
Promotional methods
Articles
Tutorial videos
Giveaways
Award series
Social media posts
Social platforms supported
Influenster lets influencers connect all of their popular social networks to their profile in order to increase their impact score. The more followers they have, the higher their score will be.
Facebook
Twitter
YouTube
Pinterest
Instagram
Google+
Analytics
Brands get a VoxBox dashboard to give you insights on the number of actions and impressions your campaign has generated. You can also track the progress of the campaign from the time VoxBoxes reach the hands of reviewers. In the dashboard, you can also review the demographic data of influencers reviewing your product.
Unique features
While Influenster helps increase reviews and visibility of your products, it also supports market research. Every influencer that receives your item in a VoxBox is asked to take a feedback survey and brands collect all of the data for review.
Influencers can boost your campaign results with VirtualVox, which is essentially a digital or in-store coupon they can share with their followers to increase engagement and convert new buyers.
Pricing
Influenster doesn't reveal pricing on its website. They encourage you to request a demo.
Popularity
There are over 3 million active users on Influenster. So far, they have contributed to more than 11 million product reviews for 100,000 consumer brands.
Weaknesses
All of the content is user generated, meaning brands have no control over the message around their product. Instead, you get honest reviews shared with the masses. So, you better hope your product lives up to the test.
Also, brands can't search for or select influencers. They receive a VoxBox if their demographics and engagement levels match the criteria you set for the campaign. You really leave it up to the platform to get your products in the hands of the right people.
Bottom line
If you're after beauty and lifestyle influencers, you better check out Influenster. It's a popular platform for brands looking to drive conversations about their products via social media reviews. The reviews are authentic, which increases consumer confidence in your product.
Ifluenz
Who's behind it?
Ifluenz claims to be the first single-platform tool that connects brands to Instagram influencers all around the world. The company was founded in 2015 and has fewer than 10 employees.
How it works
Ifluenz helps to link Instagram influencers and marketers together. Marketers create a campaign, upload images of the products to be promoted, and invite selected influencers to participate. Influencers choose which products they want to endorse based on their audience and interests. Within 2 days, influencers publish a photo and comment featuring the product and mentioning the brand.

Ifluenz lets you run two different types of campaigns, either personalized or standard. For the standard campaign, you receive a list of the 12 best matching influencers and you select which one you want. The first influencer to accept will be the one to promote it. They will post one photo per campaign, which you provide, and they add a positive comment and your brand's instagram account.

For personalized campaigns, you are given an extensive list of influencers and you confirm your preferences. You select whether they will post an image you provide or take a picture of themselves with your product. You are able to establish all details such as caption, posting time, link, etc.

What types of influencers are on Ifluenz?
Ifluenz users must have 5,000 or more engaged followers on Instagram. Ifluenz vets its opt-in influencers to ensure they post quality content for a legitimate audience. Influencers fit a wide range of demographics and interests.
Promotional Methods
Instagram post (standard)
Instagram video (personalized)
Instagram story (personalized)
Brand's account mentioned
Social Platforms
Analytics
Ifluenz doesn't offer analytics on campaign performance, but it does provide insights into influencers' engagement rates and a dashboard to monitor the progress of the campaign.
Unique Features
Ifluenz uses algorithms to recommend up to 12 influencers based on the campaign criteria, so it's a fast way to gain shout outs.
The tool features standard and personalized campaign options. For increased creativity and access to more influencers, choose the personalized route. This way, you can send products to influencers to take their own pictures, provide specific posting instructions (day, time, link, etc.), review the content before it's live, and utilize different promotional methods, like Instagram videos and stories.
Pricing
Ifluenz doesn't charge any subscription fees-- brands only pay on-demand for each promoted campaign that you create. The cost of a standard campaign starts at $15 and increases in proportion to the size of the targeted audience. For tailored campaigns, pricing depends on your campaign requirements, but the minimum budget is $1,000.
Popularity
Ifluenz has 19,668 influencers with a combined follower base of over 500 million on Instagram.
Weaknesses
Ifluenz is a cut-to-the-chase type of tool. Without all the bells and whistles, you can quickly find influencers to promote your product through one-time mentions on Instagram, but that's not likely to drive additional engagement. Also, you have little control over the messaging with a standard campaign.
Bottom Line
Ifluenz is a quick and easy way to connect with Instagram influencers in many different verticals. The built-in algorithms are a big timesaver and find the most impactful influencers based on campaign criteria. The standard campaigns are affordable, while the personalized campaigns give brands added control and result in more engaging content.
Famebit
Who's behind it?
Famebit is a marketplace connecting YouTube influencers with brands to create paid branded video content. Famebit was acquired by Google / YouTube in late 2016 - an indication of how fast the influencer marketing space is growing.
How it works
Famebit focuses on YouTube influencers and YouTube reviews. Brands create an account, then can list campaigns in the Famebit marketplace, which influencers can then apply for. Brands can then review applications and select which influencers to accept to run their campaign.
What types of influencers are on Famebit?
Famebit, being a YouTube influencer marketing platform, naturally only has YouTube creators in its marketplace. Famebit has 65,000 creators globally, reaching 6 billion viewers. The service lists the largest YouTube influencers with subscribers over 1 million, down to smaller influencers.
Promotional methods
On Famebit, brands can run the following types of campaigns:
Review
Mention
Haul
Lookbook
Favorites
Tutorial
Game play
Comedic sketch
Unboxing
Social platforms supported
Famebit only really supports YouTube, the service only provides tracking and analytics for YouTube videos. Famebit does allow brands to choose additional social media channels including Twitter, Facebook, Instagram, and Tumblr, as supplemental promotional channels, but no tracking is provided for these.
Analytics
Famebit tracks views, minimum watched, engagement, and cost per view statistics for the YouTube videos created for brand campaigns.
Unique features
Famebit has strong search capabilities. Brands can drill down by specific audience criteria including demographics and geography. Since Famebit is owned by YouTube, one can presume that their audience data is based on direct data and thus will be more accurate.
Sample influencer content created
Dollar Shave Club: https://www.youtube.com/watch?v=mVnQ8v1WmXk&list=PLF9iAesY5PQ89HEbUrJNx7kOAV3Vxpghb
Tipsy Elves: https://www.youtube.com/watch?v=-82fhbsPUmQ&list=PLF9iAesY5PQ89HEbUrJNx7kOAV3Vxpghb&index=4
Pricing
Famebit charges a 20% fee for each influencer campaign. So the cost depends on the fee you pay each YouTube creator to run your campaign.
Popularity
The Famebit website reaches 510,000 monthly visitors and the content produced by influencers reached 1 billion views, making it among the most highly visible influencer marketing websites.
Bottom line
If YouTube is the best promotional platform for your product or service, Famebit is probably your best marketing platform option. Famebit's service is streamlined, mature, and easy to use. And since YouTube itself owns Famebit, it is likely that the platform will have access to the broadest set of influencers, and will have the greatest engagement with the largest, most influential YouTube creators.
TapInfluence
Who's behind it?
Tapinfluence, currently based in Denver, started in 2009 as a community platform for bloggers called BlogFrog. The company took venture funding and in 2013 re-branded as Tapinfluence, and currently has around 50 employees.
How it works
Tapinfluence has 50,000 opt-in creators on its platform. The company's service enables influencer discovery and search, and provides a unique view into each influencer's audience's psychographics and personality characteristics. These statistics are generating using IBM's Watson machine learning technology. For example, brands can look-up the level of Agreeableness, Curiosity, Extroversion, or even Hedonism of a particular influencers' audience. Who knows how accurate this is, but at the very least is an impressive effort to provide this level of insight to brands.
Tapfluence provides a full suite of campaign management and workflow tools, including post scheduling and tracking tools. They place an emphasis on long tail content, meaning influencer marketing content that "goes past reach and clicks to continuous engagement and conversation that drive commerce," according to their website.
What types of influencers are on Tapinfluence?
Tapinfluence is an opt-in influencer marketplace, and they review their influencers prior to accepting them. Tapinfluence has a high quality network of engaged, vetted influencers across all social platforms and blogs.
If a brand cannot find the right influencers on the Tapinfluence network, Tapinfluence will even conduct a search to find the right influencers based on the brand's needs. In fact, the company has hinted at a future feature which will open up its influencer search capabilities to millions of social profiles.
Promotional methods
Brands can request any type of promotion through Tapinfluence, including blog posts, YouTube reviews, Pinterest pins, and social media posts.
Social platforms supported
Tapinfluence has among the best support for a wide range of social platforms:
YouTube
Facebook
Instagram
Vine
Pinterest
Twitter
Blogs
Analytics
Tapinfluence provides a very robust analytics package, with real-time analytics covering reach, views, and engagement, rolled up across social media channels. Tapinfluence even provides real-time ROI statistics, so brands can get a real-time view into revenue performance across each channel.
Tapinfluence also gives brands the ability to dive into a particular influencer's performance, providing stats on reach, views, engagement, total media value, rate and ROI.
Unique features
Tapinfluence provides a service called TapFire which enables brands to quickly add promotion to a particular high-performing piece of content. The service is automated and provides an efficient way for brands to add more promotion to content through its network of influencers. Brands simply identify the content to promote, set a budget and desired reach, and the TapFire service handles the rest.
Tapinfluence's use of IBM Watson's software to provide detailed psychographics on each influencer's audience is also a very unique and potentially useful feature.
Pricing
Tapinfluence's entry level account costs $1,999 per month. This gives access to the platform to find and work with influencers. Tapinfluence also has Enterprise and Agency accounts negotiated on an one-off basis.
Popularity
Tapinfluence.com reaches 100,000 visitors per month, and is one of the most popular and well known influencer marketing platforms.
Weaknesses
Tapinfluence is expensive, with its lowest priced account costing $2k per month. The service is geared for brands who are serious about influencer marketing and are willing to invest in a single platform to streamline their process.
Bottom line
Tapinfluence has one of the most advanced and mature feature sets among the emerging influencer marketing platforms. The service provides a full suite of services and provides an end-to-end experience for managing an entire influencer campaign in one place.
Search-based influencer discovery platforms
These tools position themselves as the "Googles of influencers" - they focus on ensuring they cover the entire universe of influencers, and providing a robust search and filtering experience so brands can zero in on the exact influencers who fit best with their marketing needs.
Klear
Who's behind it?
Klear was founded in 2011 as Twtrland originally providing an analytics platform for Twitter. Since then the company has rebranded as Klear and combines its Twitter analytics expertise with a new more inclusive influencer marketing platform that enables brands to find and analyze influencers, manage campaigns, and track campaign analytics.
How it works
Klear's core competency is in collecting data about their large database of social creators. So their platform is good for searching through the universe of influencers based on a wide range of audience metrics.
What types of influencers are on Klear?
Klear claims to have 500 million social profiles in its database. Their model is different from direct-partnership influencer platforms in that Klear simply lists influencers and their stats, without creating a direct relationship with those influencers. As such, on Klear you can find almost all social media influencers, from the largest celebs to everyday people with small followings.
Promotional methods
Klear's campaign management capabilities are limited to hashtag tracking. Klear does not provide a full campaign management capability. It is up to brands to contact and coordinate with influencers in their campaign, and Klear will track statistics based on hashtag mentions across social networks.
Social platforms supported
Klear supports influencer discovery on the following social platforms:
Twitter
Instagram
YouTube
Blogs
Analytics
Klear's strength is in the influence metrics they track for influencers. Given their history as a Twitter analytics company, they have detailed metrics on each influencer, giving you a good sense of the true reach and engagement each influencer will be able to drive for brands. Klear provides information about an influencer's historical content, audience demographics, and network.
They also recently introduced campaign analytics, which include mentions, engagement, influencer ROI, true reach, and audience demographics.
Unique features
Klear has strong influencer search and filtering features, enabling you to drill down by specific topics, geography, gender, and reach metrics. Additionally, Klear offers comprehensive coverage of influencers, since they act as a search engine covering all influencers as opposed to proprietary database.
Pricing
Klear's startup plan costs $250 per month, offering 50 results per search, 50 profiles per month, and managing up to 50 influencers. Costs go up from there for larger plans.
Popularity
Klear's website is visited by 396,000 visitors per month, making it one of the more popular influencer marketing platform websites.
Weaknesses
Klear's weakness is their lack of campaign management features. For brands looking for a platform to manage the back and forth communication and tracking required of most influencer marketing campaigns, Klear would fall short.
Bottom line
Klear is a great tool for brands who are looking to discover the right influencers for their campaign. Brands who have staff and resources to manage campaigns manually might opt for Klear as a tool optimized for finding the right influencers to partner with.
BuzzSumo
Who's behind it?
Founded in 2013, BuzzSumo has built a name for itself with around 10 employees employees. The company is headquartered in London and focuses on helping you gain insight into content discovery and trends, and in turn increase reach.
How it works
BuzzSumo helps you find influencers by crawling content based on a specific topic or keyword. The results feature relevant content with the greatest number of social shares and links back. You can also search influencers by browsing bios or entering keywords relevant to your niche.
Filter the results based on influencer reach, authority, and follower engagement to find the right fit. BuzzSumo also shows you content and topics influencers frequently share and all of this data is easily exported. When it's time to begin outreach, BuzzSumo builds and maintains lists that help you engage with large influencers easily.
What types of influencers are on BuzzSumo?
BuzzSumo features both bloggers and social media influencers. Their network is not opt-in. BuzzSumo aggregates influencers from around the web based on topics, keywords, and social media handles.
Promotional methods
BuzzSumo is primarily a research tool and does not include a slew of campaign management features.
Social platforms supported
BuzzSumo finds influencers that are active on Twitter and write blogs or articles.
Analytics
When looking at influencers inside BuzzSumo, you get detailed analytics and data on their recent activity, number of followers, authority, and retweet/reply ratios. These metrics help predict how effectively an influencer could promote your product or content.
They also have powerful content analysis capabilities which can compare networks where content is gaining traction, content formats (i.e articles vs lists), and most shared domains. Users can also analyze content by length, headlines, and day published.
Unique features
Not only does BuzzSumo discover powerful influencers, it also helps find the most shared links about a specific subject. It identifies the types of topics people are willing to share, effective content formats that drive engagement, and what content resounds with your target audience. You can also follow and build lists of influencers to queue outreach or bookmark them for the future.
Pricing
BuzzSumo Pro starts at $79 per month and is the right size for small businesses or those just starting out. The recommended plus package is $139 and includes more analytics. The large plan runs at $239/month and the enterprise, a customized plan, is $499 per month.
Popularity
BuzzSumo hosts over 1 million heavily shared articles. That's a mountain of influencers that can be found through a few simple searches.
Weaknesses
Influencer discovery and list building are restricted to Twitter, so you miss a lot of people who have built authority across other social networks.
Bottom line
This is a great research tool for finding engaging, relevant topics and the people willing to share them. The search features are thorough and hard to beat compared to other similar tools. BuzzSumo offers helpful metrics that determine influence authority and engagement, but its reach is limited to Twitter and blog domains.
Ninja Outreach
Who's behind it?
Ninja Outreach was founded in 2014. Currently, a team of 18 runs the software business' operations out of the US and UK.
How it works
Ninja outreach helps find influencers and manage outreach in one place. You can start with content or social prospecting and browse results generated by keywords specific to your niche.
Easily view content metrics for shares, SEO, traffic, and engagement. There are quick links to influencer contact information or you can add them to a list for future outreach.
When it's time to start connecting with influencers, Ninja Outreach allows you to auto send emails to your lists with custom built templates. The software tracks email opens, clicks, and replies so you know when to follow up for effective relationship management.
What types of influencers are on Ninja Outreach?
Influencers are not opt-in. Instead, Ninja Outreach scans blogs, Twitter, and Instagram for the most relevant content creators and sharers. The results are keyword driven, so you can find influencers for nearly any topic.
Promotional methods
Promotions are up to the brand and the influencer once Ninja Outreach helps them establish a relationship. Since Ninja Outreach is focuses heavily on blogger discovery, you should use it if you're looking to secure articles as part of your strategy.
Social Platforms supported
Analytics
Ninja Outreach tracks email statistics such as open and click through rates, as well as reply rates. You can also see Instagram and Twitter influencer data, like social shares per post, comments per post, visits to their domain per month, and total reach.
Unique features
The email templates are valuable for understanding what type of outreach is effective. When coupled with email analytics, you can gain an understanding of which templates lead to the most engagement. Plus, they can be personalized with custom fields, so emails don't appear to be templates at all.
Pricing
Each Ninja Outreach plan comes with a 14-day free trial. A standard package that includes all of the features mentioned here starts at $75 per month. This includes storage for 5,000 contacts, unlimited searches and emails, and automated emailing and follow-ups.
Popularity
Combined, there are over 4 million Instagram and Twitter profiles in the Ninja Outreach database. On top of that, there are over 4 million profiles for bloggers, journalists, and other types of content producers. The Ninja Outreach database has 25 million bloggers and social media influencers. The website averages about 275,000 hits a month, making it one of the more popular platforms.
Weaknesses
Ninja Outreach only finds active influencers on blogs, Twitter, and Instagram, which excludes those active on other major social networks. Also, it is only good for quickly finding and connecting with influencers and not a full-service marketing campaign solution.
Bottom Line
Ninja Outreach is a good tool for finding and organizing influencers and cultivating a relationship. There are useful search capabilities that save a lot of time as well as list and email capabilities that organize all of your contacts and outreach efforts in a singular place.
Heepsy
Who's behind it
Heepsy has its headquarters in Bilbao, Spain and is home to around ten employees.
How does it work
Heepsy is an advanced Instagram search tool that lets you find influencers based on a wide variety of criteria, such as location, category, brand collaborations, metrics (cost, followers, following, engagement, channels), and channels. They provide detailed information about all influencers including engagement, growth, cost, and past collaborations.

You are also able to organize influencers into lists, and with their pro package, Heepsy will help you contact influencers with public information listed.
What type of influencers
Influencers must have over 5,000 followers to be listed on Heepsy's searches. Their website says over 3 million influencers are a part of the platform.
Promotional methods
Heepsy is primarily a search tool.
Social platforms supported
Heepsy finds influencers on Instagram.
Analytics
Heepsy provides thorough analytics of the influencers in their database. They have information on an influencer's average post likes, comments, and engagement rates, their follower growth, past collaboration, and hashtag use.
Unique features
Their advanced searching capabilities make it possible to find an influencer that is precisely attuned to your needs, i.e female fitness influencer in Seattle area with between 10,000 and 50,000 followers. Another cool feature is the ability to search worldwide, as many search platforms only focus on a few countries.
Cost
All of Heepsy's four plans are very affordable. The first package is free, followed by the starter package at $29/month, the plus package at $49/month, and the pro package at $99/month.
Popularity
Their site receives about 125,000 hits a month, putting it in the higher tier when it comes to popularity.
Weaknesses
Only the highest plan allows you to get an influencer's contact info, and even then, Heepsy can only pull info that has been publicly listed, so it may be hard to get in touch with some influencers.
Bottom line
Heepsy is a good platform for brands looking to focus their influencer marketing efforts in Instagram. Their advanced search capabilities are very useful for brands with particular criteria in mind.
Keyhole
Who's behind it
The Keyhole team is composed of 16 employees, based in their Toronto, Canada office. They claim to be the #1 team in the world for Hashtag Analytics and have analyzed over three billion posts.
How does it work
Brands can use Keyhole as an influencer identification and outreach tool. They provide detailed tracking of social media posts using your hashtags or keywords, and identify the topic authorities by recording and ranking these users. For example, you could search #beauty guru or your company's name to see who the thought leaders are in that area.

You are able to add filters such as geolocation, keywords, etc when you search through potential influencers to find the best fit. Brands using Keyhole can identify the strongest ones by using their interactive table to rank influencers by engagement, exposure driven to your hashtag, impressions, and how much authority they hold in specific subjects.
What type of influencers
They feature influencers with audiences of all sizes-- the emphasis is on identifying those who are thought leaders in your area of expertise.
Social platforms supported
Keyhole searches through profiles Twitter, Instagram, Youtube, and Facebook.
Analytics
Keyhole gives brands detailed analytics on both the hashtags or keywords from campaigns they run, as well as specifics on influencer's engagement, hashtag exposure driven, subject authority, and impressions.
Unique features
Keyhole is unique in the regard that you only see influencers you are directly interested in your brand or your area of expertise. Being able to appeal to influencers who are already fans of and familiar with your work could be a large benefit.
Cost
There are five plans available with varying levels of access and features. The Professional plan is $179/month, the Team plan is $314/month, the Corporate plan is $539/month, the Agency plan is $899/month, and the Enterprise plan is custom pricing. You can also do a seven day free trial.
Popularity
With 442,600 visits a month to their website, Keyhole is one of the most popular platforms.
Weaknesses
While Keyhole will identify potential influencers for you, it is up to you to contact them on your own time and methods. Additionally, some users say it is difficult to use Keyhole on a mobile platform.
Bottom line
Keyhole is a great tool for brands to use to detect influencers who are already engaged with your product/service or are thought leaders in your area. For brands who can handle the outreach and campaign management on their own, the platform could be very useful.
NeoReach
Who's behind it?
NeoReach was started by a team of students from Stanford University, and is based in San Francisco with 20 employees.
How it works
NeoReach's platform competes in the large enterprise market as a SaaS platform for larger brands to run their influencer marketing campaigns. NeoReach focuses on data — sophisticated audience data on over 3 million influencers, plus detailed analytics data on campaigns, including a proprietary ROI metric called Influencer Media Value (IMV), which is an alternative to EMV.
What types of influencers are on NeoReach?
NeoReach crawls the web to find influencers and adds them to their searchable database. They don't work directly with the influencers at all, all contact is managed by brands using the platform. NeoReach has over 3 million people in its database, with detailed analytics available for each.
NeoReach offers detailed search features, so brands can search by topic, social channel, social metrics, and follower demographics + psychographics such as age, gender, interests, language, brand affinities, occupation, etc.
Promotional methods
NeoReach does not get involved in promotions, and leaves this up to brands.
Social platforms supported
NeoReach covers all major social platforms and blogs.
Analytics
NeoReach's analytics are differentiated in two ways. First, when browsing influencers, brands can access very detailed analytics on each influencer's audience demographics (gender, age, occupation, etc), as well as that influencer's past campaign performance.
Second, NeoReach offers very detailed campaign tracking data. They calculate a proprietary metric called Influencer Media Value (IMV) which conveys earned media value specific to influencer campaigns and sponsored posts.
Unique features
NeoReach is a full-featured influencer campaign management platform, similar to competitors such as Traackr. NeoReach differentiates on their data and analytics. Specifically, NeoReach offers very rich influencer search capabilities based on audience demographics and psychographics. So for example, a brand could search for influencers with specific reach metrics and whose follower base includes a significant number of women aged 25 to 40 with an interest in fashion.
Pricing
NeoReach targets large enterprises. Their service costs in the range of $50,000 to $500,000 per year.
Popularity
NeoReach's website is visited by approximately 60,000 people per month, putting it in the mid-tier in popularity among influencer marketing platforms. Their site states that they have managed over $250 million worth of influencer marketing campaigns to date.
Weaknesses
NeoReach is out of reach for small businesses, since they cater specifically to large companies.
Bottom line
For large businesses looking for a sophisticated influencer marketing platform, NeoReach should be a top option. Specifically, their data capabilities offering demographic and psychographic search, plus their differentiated profitability metrics for influencer campaigns make them stand out.
HYPR Brands
Who's behind it?
HYPR is based in New York with around 50 employees. The company was founded in 2013, and serves larger companies run their influencer marketing campaigns.
How it works
HYPR bills itself as the "Google for influencers." They focus on being the most comprehensive search engine for influencers, and currently have 10 million people in their database. HYPR provides detailed statistics on each influencers follower base, including demographic and psychographic data.
HYPR only provides search features. HYPR is not a marketplace, and their platform does not provide campaign management tools. The service is geared towards larger brands who know influencer marketing, and who want to access HYPR's differentiated database and search tools.
What types of influencers are on HYPR?
HYPR crawls the web in an attempt to include all the influencers in the world, so virtually all influencers will be on HYPR.
Promotional methods
Since HYPR does not get involved in campaign management, promotional methods are up to the brand and influencer.
Social platforms supported
HYPR searches the web for all types of influencers, across all platforms.
Analytics
HYPR does not yet provide campaign analytics, although they say this is coming soon.
HYPR's strong point is their demographic, psychographic, and geographic data on their huge database of 10 million influencers. Brands can slice and search through this database for any audience characteristic, including gender, ethnicity, interests, and age.
Unique features
HYPR's unique feature is its comprehensive and powerful influencer search capability. They cover 10 million influencers and compute very detailed audience statistics on each, giving brands a unique way to narrow down and target a set of influencers that will help them reach their desired, specific audience.
Although HYPR lacks influencer contact features, they do make their internal outreach team available to help brands connect with influencers.
Pricing
HYPR does not publish its prices, but based on online reviews, their subscription packages start in the $500 to $1,000 per month range, and goes up for larger companies.
Popularity
HYPR's website reaches 150,000 people per month, putting them in the upper tier in terms of popularity among influencer marketing platforms.
Weaknesses
HYPR's main weakness is a lack of features beyond influencer search. However, they are launching campaign analytics soon.
Bottom line
HYPR is unique for its single-minded focus on comprehensiveness and detail in search capabilities. They have among the best influencer search capabilities, making them a good option for brands which already have an influencer marketing team in place and who are looking for the best tool to find influencers.
Full-service platforms
Like an all-inclusive vacation resort, these platforms aim to provide every service that a brand might need when running an influencer marketing campaign, from finding influencers, connecting with them, negotiating rates, shipping samples, exchanging payments, and tracking performance.
Scrunch
Who's behind it?
A team of 18 (19 if you count Frankie, a poodle promoted to lead software barkitect) operate start-up Scrunch out of Brisbane, with operations in Sydney, Melbourne, and New York City. Scrunch is a data-driven influencer marketing solution where marketers search for bloggers and social media influencers. The company was founded in 2014 and has cultivated one of the largest influencer databases on the market.
How it works
Scrunch is an outreach tool that's used to discover, contact, and manage influencers all in one place. You start your search by browsing influencers by topic and filter the results by blog, social media, number of followers, and location. Or, refine your search using targeted keywords.
Scrunch makes it easy to bookmark and maintain lists of influencers. You can view all lists inside the dashboard and contact them from there. Scrunch houses available emails, websites, and social media handles in influencer profiles. You can also see recent post statistics, audience data, and social reach.
Scrunch's campaign manager organizes all your campaign briefs along with the corresponding lists of influencers you plan to contact for effortless organization.
What types of influencers are on Scrunch?
Scrunch features influencers with audiences of all sizes.
Micro-influencers reach 1,000 to 50,000 people
Macro-influencers have an audience of 50,000 – 300,000
Power influencers reach over 1 million people.
Promotional Methods
Promotional methods depend on the influencer's area of expertise, be it social media or blogging. Scrunch only helps with campaign management through the negotiation and approval steps.
Social Platforms Supported
Scrunch indexes influencers who are active on blogs, YouTube, Facebook, and Instagram.
Analytics
There aren't any campaign analytics built into Scrunch, but power account holders can get campaign reporting and detailed influencer audience analytics, such as location, gender, age, ethnicity, etc. They do provide data on influencers' social reach and engagement rate, plus easy budget monitoring in the campaign dashboard.
Unique Features
The ability to bookmark and start lists of influencers helps keep your outreach efforts organized. Plus, you can add influencers to a shortlist, meaning you have or are planning to contact them soon.
Scrunch sends automatic alerts to your inbox to let you know when you need to act. Notifications are pushed when new influencers matching your criteria are found and when you receive a new pitch or quote on an existing campaign.
Pricing
It's free to run one campaign in Scrunch. A pro account costs $99 per month and includes unlimited campaigns and lists, access to contact information, and priority app support. For $299 you can get a power account which includes campaign reporting and audience analytics.
Popularity
Scrunch has one of the largest influencer databases with more than 20 million active profiles in almost 25 topic areas.
Weaknesses
Scrunch only helps through the influencer outreach process. Beyond that, marketers must find a different solution for full-service campaign management and analytics, or pay for a second influencer marketing tool that automates the process.
Bottom Line
Scrunch is a comprehensive influencer outreach tool with one of the largest networks available. The ability to target micro, macro, and power influencers makes this tool ideal for all businesses – startups to Fortune 500. This is a good way to manage all of your contacts and bookmark influencers for future campaigns.
Grapevine Logic
Who's behind it?
Headquartered in Boston, MA, Grapevine Logic was founded in 2012 and is pioneered by a small team of ten . It's an end-to-end influencer marketing solution focused on finding influencers and building and maintaining relationships.
How it works
Start by submitting a campaign brief and accepting pitches from Grapevine's network of influencers who are popular on YouTube or Instagram. Marketers and influencers negotiate a price and agree on expectations. Influencers submit their content for review, and once it's live, Grapevine displays detailed analytics on the post.
What types of influencers are on Grapevine?
Grapevine states that all of their influencers are human vetted and brand safe. Influencers must have at least 10,000 YouTube subscribers or 10,000 Instagram followers to sign up. Influencers specialize in five industries: beauty, fashion and lifestyle, consumer electronics, apps and games, food and cooking, or health and fitness.
Promotional Methods
YouTube reviews
Instagram post
Instagram video
Social platforms supported
Analytics
Once a post is published, Grapevine opens up detailed analytics, including clicks, sales, sign ups, and customer acquisition cost generated by your campaign. Grapevine aims to provide meaningful data you can use to measure the success of the campaign using custom tracking technology.
Unique Features
Grapevine is one of few influencer marketing tools that tracks campaign success through the sales process. Given that some influencer marketing tools don't offer analytics, this is a big selling point.
Grapevine users can choose between On Demand Campaigns and Managed Campaigns. Through On Demand Campaigns, marketers and influencers collaborate directly, setting an upload date and working out the details. With Managed Campaigns, Grapevine's accounts team walks brands through the process, determining their needs, recommending influencers, and managing the fine details.
Pricing
Grapevine does not have a standard rate card. For On Demand Campaigns, influencers set their fee and Grapevine charges a 20 percent commission on top of that.
Popularity
The Grapevine network is comprised of more than 150,000 influencers. Combined, these registered users have generated 226 million views combined and taken part in 7,500 brand-creator affiliations.
Weaknesses
Grapevine influencers fall heavily into the fashion and lifestyle verticals, which excludes a larger number of brands looking to get into influencer marketing.
Also, some people claim that since Grapevine influencers can choose to be paid (rather than receive free products or other incentives), the reviews aren't as authentic as those on other YouTube influencer sites.
Bottom Line
Grapevine is an end-to-end solution for influencer marketing for finding qualified influencers, to negotiating price and reviewing robust analytics throughout the campaign. With the recent introduction of Instagram, you can now run multi-network campaigns to increase overall engagement and drive more sales.
Intellifluence
Who's behind it?
Intellifluence is based out of Scottsdale, AZ and operates with fewer than 10 employees. The startup is built on the Saas model, allowing marketers to directly interact with influencers by cutting out the middleman, along with some extra costs.
How it works
You can browse influencers by location, keywords, or social networks and blogs. Intellifluence provides influencer audience details up front, helping you make informed decisions.
Once you find influencers that fit your criteria, you can contact them directly through the platform. Your message can include an offer and details about your product and brand requirements. Influencers accept and leverage their clout to review your product on their blog or social network.
What type of influencers are on Intellifluence?
Intellifluence targets micro-influencers, or what they call peer level influencers. These influencers typically have fewer than 100,000 followers and Intellifluence says if you can influence one other person, you can call yourself an influencer.
Promotional Methods
Determining which promotional methods to use is decided between the marketer and the influencer during the negotiation period. Intellifluence features influencers who are active reviewers on many platforms.
Social platforms supported
Major social networks
Blogs
Analytics
Intellifluence provides a dashboard for easy campaign management that lets you see where you are in the outreach and transaction processes. The tool does not have built-in data on campaign performance.
Unique features
The influencer discovery tool is in place to help you find and connect with the best influencers for your product. It uses machine learning technology to study your campaigns and suggest influencers based on a relevancy rate on their profile.
Intellifluence also lets you build template emails so you can contact large volumes of influencers with just a few clicks.
Pricing
Intellifluence offers three different packages depending on a businesses' needs:
Starter: $99 per month
Regular: $249 per month
Advanced: $999 per month
Popularity
Intellifluence currently has more than 30,000 influencers in 176 countries and over 26 categories.
Weaknesses
Intellifluence lacks analytics that help you determine the success of the campaign. It also has a smaller network of influencers than other tools and there is no way for influencers to search and contact brands, so you're left doing a lot of the heavy lifting.
Bottom line
Intellifluence is best for small businesses with lower budgets or those that are just getting started in influencer marketing. The smart discovery features are a valuable way to connect with the right influencers for your campaign. Plus, it streamlines influencer contact information and messaging for a more organized campaign and a more effective way to get your products in front of real people.
Open Influence
Who's behind it
With their headquarters in Los Angeles and eight other offices in five countries, Open Influence, originally called InstaBrand, has a strong international presence. They have around 70 employees and operate a full service platform.
How does it work?
Influencers can opt-in to be a part of Open Influence's network. Brands use search criteria to find influencers, including cutting edge AI image recognition technology that can pull up a slew of images of influencers in that category. For example, if you search "yoga," the program knows to pull up only images of influencers practicing yoga, not, say, a person in a Namaste t-shirt.
There's also a feature to search for similar influencers, and unique maps for categorizing them. After selecting influencers, Open Influence's campaign management tools help with negotiations, payment, and messaging. An in house creative team helps with campaign creation, influencers will submit their content to approved, and detailed campaign analytics are provided after it goes live.
What type of influencers
They claim to be the world's largest influencer network, and have 465,000 influencers. They types of influencers they have range from micro to macro.
Promotional methods
The types of promotions that Open Influence supports depends on the brand and the influencer, and ranges across different mediums.
Social platforms supported
Instagram
Facebook
Twitter
Youtube
Pinterest
Blogs
Analytics
The campaign analytics supplied including reach, interactions, engagement, and performance against deliverable targets that you set.
Unique features
Their exceptional AI image recognition is a stand-out tool which makes it easy to find well-suited influencers based on exact photos of desired topics. This tool also helps you find similar influencers, not only in subject matter, but in the psychographic and demographic composition of their audience.

Another cool feature is their influencer map which plots lists of influencers you're interested in on a geographical map as well as a word cloud of the hashtags that the group uses most.
Pricing
There are two plans geared towards small businesses, Basic for $50/month and Pro for $100/month. The two larger plans are Premium for $500/month and Enterprise which has custom pricing. The features on the Basic and Pro plans are very trimmed down, so the Premium is recommended.
Popularity
Open Influence's websites states that they facilitate 19 billion monthly interactions, and that they've been responsible for the creation of 90 million pieces of content.
Weaknesses
The two options for small businesses are very limiting, without many of the features available that set Open Influence apart from the pack. Additionally, their campaign analytics give you very little insight into the audience that your campaign reaches.
Bottom line
If it's the engaged users you're after, then Open Influence will help you find them with precision. This tool is well suited for brands who seek extremely strong influencer discovery and comparison tools.
Dealspotr
Who's behind it?
Dealspotr is a popular crowdsourced savings platform with 1.5 million monthly users. The site recently launched the Dealspotr Marketplace which is an influencer marketing platform catering to brands who want to run micro-influencer campaigns. Dealspotr is part of an e-commerce network owned by ZipfWorks in Santa Monica.
How it works
Dealspotr, being a deal-sharing platform, architects its influencer marketing campaigns around exclusive, unique discount codes. On the Dealspotr Marketplace, brands are required to provide an exclusive discount code which is then automatically customized for each influencer. In this way, influencers receive a unique offer for their readers, which according to the company helps to increase conversion rates in their influencer campaigns.
Dealspotr also does not allow for fee negotiation within its platform. The company uses a proprietary algorithm which analyzes each influencer's engagement metrics to assign them an "Influence Score" which determines how much they get paid to promote each brand. Dealspotr's algorithm is designed to bypass commonly manipulated signals such as purchased followers and inflated traffic.
What types of influencers are on Dealspotr?
Dealspotr has around 3,500 micro-influencers on its platform, mostly with followings between 10,000 to 200,000. The platform has bloggers, YouTubers, Instagrammers, and other types of social media influencers.
One unique aspect of the Dealspotr Marketplace is that brands can freely browse their influencers without paying any fee. While many influencer platforms put their influencer directories behind a wall, Dealspotr's influencer database is open for brands to browse.
Promotional methods
Blog reviews
YouTube reviews
Roundups
Social media posts
Social platforms supported
YouTube
Facebook
Instagram
Twitter
Pinterest
Analytics
Dealspotr provides real-time analytics across campaigns and down to each individual influencer. Dealspotr is unique in that the platform is geared around ROI and conversions. Brands can see detailed clicks and actual sales driven for each influencer. The platform tracks conversions based on tracking links as well as promo codes. Dealspotr supports all major e-commerce platforms such as Shopify, Magento, WooCommerce, and BigCommerce.
Unique features
Dealspotr's Marketplace is unique in its focus on ROI and conversion tracking. Most influencer marketing platforms focus on reach and engagement stats, but few offer the detailed level of conversion tracking offered by Dealspotr.
Dealspotr's focus on unique discount codes is also unique in the industry. The platform automatically creates personalized ambassador discount codes for each influencer in a campaign. According to the company, this approach has a significant positive impact on conversions and sales driven within influencer marketing campaigns.
The fact that Dealspots automatically assigns fees per influencer based on a proprietary scoring algorithm is also unique. This eliminates the back-and-forth haggling step in most influencer campaigns. In particular with micro-influencer marketing campaigns involving dozens or hundreds of influencers, this can make a big difference in the time and overhead involved in managing an influencer campaign. This also decreases the risk of overpaying for an influencer based on misleading statistics.
Pricing
Dealspotr is free for brands to use. Upon successful completion of each individual influencer's promotion, brands will pay the influencer's fee, and Dealspotr takes 20% of this as their service fee. Brands fund campaigns when they are created and can add funds as needed.
Popularity
Dealspotr is a popular website, reach 1.4 million monthly visitors. The website has a large community of deal enthusiasts who help edit their database of deals. Currently, the platform has 3,500 influencers, but this is growing rapidly since the Marketplace recently launched.
Weaknesses
Dealspotr focuses on micro-influencers, so brands looking to work with large influencers won't find too many on the platform. Dealspotr is also not structured to handle highly customized campaigns - when influencers promote brands through Dealspotr, the campaigns are limited to a content centerpiece (either a blog post or YouTube review), combined with social posts to promote this content.
Bottom line
Dealspotr's Marketplace is a new player in the influencer marketing space. Their focus on sale conversions and ROI is unique and is well suited to brands who are using influencer marketing as a direct response marketing strategy vs. brand building.
Linqia

Who's behind it?
Linqia was founded in 2012 and is based in San Francisco with 72 employees. They work with blue chip brands including Black & Decker, Gerber, Herdez, JP Morgan Chase, Kimberly-Clark, Mezzetta, NBC, Nestle, Purina, Samsung, Unilever, Viacom and Walmart. Linqia's focus is in using AI and data analytics to better match influencers with brands to maximize performance of promotional campaigns.
How it works
Linqia is an influencer marketplace plus an end-to-end CRM system for managing influencer marketing campaigns. This means they partner directly with 100,000 influencers who reach 244 million people, and help brands connect with these influencers. Their site claims that their collaborations have shown four times the average ROI and 40% more traffic post-promotion. Then Linqia's platform supports the back-and-forth communication, payments, coordination, analytics, and tracking for the entire campaign.
What types of influencers are on Linqia?
Linqia targets what they call "power-middle" influencers, which resembles what many refer to as "micro-influencers" — for Linqia they mean people with between 10,000 and 250,000 followers. Linqia has 100,000 influencers in their platform, and they partner directly with these influencers
Promotional methods
Promotions are unique to each brand and campaign — Linqia does not limit to any campaign type. Linqia provides a unique referral URL to each influencer which provides performance tracking metrics back to the brand.
Social platforms supported
Linqia is platform agnostic and supports all social platforms.
Analytics
Linqia provides detailed campaign analytics, spanning clicks, impressions, engagements, and reach across each campaign. Brands can also analyze top performing content, and then automatically boost that content with paid campaigns on Facebook.
Unique features
Linqia uses a technology called Linqia Performance Platform to match up influencers with brands based on demographic and interest data. Linqia also looks at influencers' prior performance history to include only those who are able to deliver results.
Cost
Linqia uses a unique pricing model in which brands pay based on the performance of each campaign, for example based on CPM, CPE or CPC. They do not charge a per-post or per-action fee. This is in contrast to most similar SaaS platforms, which charge a flat negotiated monthly or annual fee. Linqia does not disclose specific pricing, so brands should contact the company to discuss their needs and negotiate pricing.
Popularity
Linqia.com reaches 85,000 visitors per month, putting it in the middle tier in terms of popularity among influencer marketing platforms.
Weaknesses
Linqia does not provide much visibility into their platform, unless a brand schedules a demo. Providing pricing information as well as a directory of influencers would give brands more information to assess whether to contact Linqia, given the large number of alternative options available in the marketplace.
Bottom line
Linqia should be one of the options that middle sized to larger brands consider who are looking for an end-to-end SaaS platform for managing their influencer campaigns. Linqia's focus on performance-based pricing and guaranteeing performance are positive signals for brands to consider this platform for their influencer marketing needs.
IZEA
Who's behind it?
IZEA, based in Winter Park, FL with over 200 employees, is one of the more established influencer marketing platforms, having been founded in 2006 and having raised $35 million in venture funding. IZEA has acquired 5 of its competitors, giving it the opportunity to amass one of the largest databases of creators.
How it works
IZEA is more than an influencer marketplace, providing a full suite of content and influencer marketing services. IZEA will create content for brands spanning articles, photos, videos, and infographics. The company will also connect brands with influencers for organic storytelling, and provide paid amplification for branded content.
On the IZEA marketplace, brands can list campaigns and search for and invite influencers to promote their brand. Influencers can promote brands via blog posts, YouTube or Vimeo videos, or social media posts.
What types of influencers are on IZEA?
As of 2015, IZEA claimed to have over 250,000 creators on its platform, and its likely that number is much higher by now. Because IZEA supports all types of content and all social platforms, brands will find a wide range of influencer types and sizes within its marketplace.
Most notable about IZEA is its influencer search and tagging system. The company has created a real search algorithm using machine learning to rank and score influencers, as well as determine the topics with which each influencer performs best.
Promotional methods
Blog reviews
Video content
PPC campaigns
Facebook sponsored posts
Social platforms supported
Facebook
Twitter
YouTube
Pinterest
Instagram
Analytics
IZEA provides a full suite of analytics for each influencer campaign, down to detailed analytics for each piece of content. IZEA gives brands easy access to reach, clicks, engagement, and CPE stats.
Unique features
IZEA Pay: IZEA offers a payment and escrow system to enable simple payments between brands and creators.
Content Amp: IZEA offers a way for brands to quickly amplify high-performing content through paid campaigns on networks such as Facebook.
ScoreSuite: Influence Rank overall score. Platform Rank, score by social media platform. Community Rank, score by individual piece of content.
Pricing
Given the wide range of services IZEA provides, their costs vary based on each client's needs.
IZEA also charges influencers to use its platform, although the fee is nominal for its entry level account.The starter Standard package costs $1 per month, allowing unlimited bids and a $50 payout threshold. The Pro plan costs $5 per month, also allowing unlimited bids but with a lower $25 payout threshold. The Pro plan also provides priority support and a PRO account badge.
Popularity
IZEA's website is visited by 170,000 visitors per month. IZEA also operates a network of subsidiary websites, and holds a major annual conference dedicated to social media marketing. IZEA is among the most popular and well known influencer marketing platforms.
Weaknesses
IZEA lacks a self-serve registration process for brands to try the platforms themselves. One criticism of IZEA is that their focus on paid amplification campaigns reduces their credibility as an organic, earned media platform.
Bottom line
IZEA is one of the most feature-rich, mature full-service influencer marketing platforms out there. They also have an established presence in the influencer industry, and should be a top choice to consider for brands looking for a full solution.
Tomoson
Who's behind it?
Tomoson is a small company based in Minneapolis that was founded in 2010, operating an influencer marketing platform. Tomoson has 90,000 influencers in its network who have signed up with their platform.
How it works
Brands can list their products with a campaign, and also search and invite influencers to join their campaigns. Tomoson will provide an escrow for funds to be held until a project is successfully completed, at which point the brand can choose whether to release the funds. Tomoson's website states that brands using their services earn $6.50 for every $1 spent.
What types of influencers are on Tomoson?
Tomoson accepts any influencer who meets a minimum criteria of followers. They host sections for both influencers and micro-influencer (those with fewer than 100,000 followers.) The platform supports influencers across all social platforms as well as bloggers. Tomoson seems to specialize in micro-influencers (influencers with fewer than 100,000 followers). The platform supports influencers across all social platforms as well as bloggers.
Promotional methods
Tomoson's campaigns can cover a wide range of promotional methods including reviews, content, images, videos, social buzz or tutorials. They cover:
Physical products sold on your ecommerce website, third party website, or brick & mortar store
eBooks and apps
Services
Events
Product launching/kickstarter campaigns
On Tomoson, brands can choose to promote with larger influencers ("Pro Influencers") and have them do the following types of promotions:
Sponsored content
Social mention
Unboxing video
Alternatively, brands can choose to work with micro-influencers and get large numbers of reviews (on sites like Amazon). Brands can also create a "social deal" or coupon which smaller influencers will share on social media.
Social platforms supported
Tomoson supports the following social platforms:
Twitter
Instagram
YouTube
Facebook
Blogs
Analytics
Tomoson tracks basic data on content created by influencers, such as clicks, views, and engagement actions. One handy feature is you can view an individual influencer's past campaigns, along with their engagement metrics.
Tomoson also provides fairly detailed statistics on each influencer, including detailed Google Analytics stats for their blogs, and demographic information about their YouTube subscribers.
Unique features
Tomoson has a robust set of filtering options for influencers. Brands can filter by individual statistics for each social network, such as number of YouTube subscribers or Facebook page likes. Brands can also filter by average engagement metrics on each social network, which is a useful feature, as well as by "follow through" percentage (the percentage of times the influencer completes campaigns they start).
Pricing
Tomoson's basic account starts at $49 per month, offering 1 campaign at a time, and up to 25 influencer hires per month. Tomoson's packages scale up to Enterprise packages at $599 per month. Tomoson offers a 21 day free trial.
Popularity
Tomoson's website is visited by 364,000 people per month, making it one of the more popular influencer marketing platforms.
Weaknesses
Tomoson historically has been most well known as a platform for receiving large volumes of Amazon reviews. They also specialize in being a place for brands to promote social deals with micro-influencers. Given their focus, Tomoson is best suited for brands looking to do volume promotion with smaller influencers, and less well suited for brands looking to do branded promotions with larger influencers.
Bottom line
Tomoson is a great option for brands looking to do volume promotions with micro-influencers.
BrandBacker
Who's behind it?
BrandBacker is a small company based in Brooklyn with 7 employees. The company was founded in 2012.
How it works
BrandBacker is an end-to-end marketplace and campaign management platform that emphasizes content creation capabilities. They help brands connect with influencers, then help with the creation of specific types of content, including surveys, giveaways, social campaigns, and live events.
BrandBacker provides a Team Manager to each brand account who helps build the right team of influencers and manage each campaign.
What types of influencers are on BrandBacker?
BrandBacker partners with 30,000 influencers in 85 countries reaching 500,000,000 followers and fans across lifestyle, beauty, women's fashion, mommy, food, health, menswear, and travel verticals. The company calculates metrics to help brands understand the reach and engagement that influencers can drive.
Promotional methods
Articles
Reviews
Videos & tutorials
Social campaigns
Surveys & roundtables
Giveaways & contests
Live events
Social platforms supported
Facebook
Twitter
YouTube
Pinterest
Instagram
Analytics
BrandBacker provides real-time tracking and analytics on impressions, clicks, comments and social posts created for each campaign.
Unique features
Brandbacker will create and host a content showcase that you can feature on your website that shows off all the reviews and content being created about your brand by influencers.
BrandBacker also provides a unique aggregation feature where they pull in all the images, videos, and comments posted for your campaign into one browsable view.
Sample influencer content created
Pricing
BrandBacker does not disclose pricing, but they charge on a subscription basis. Their high-touch model and close involvement in campaign creation suggest that they target smaller brands who lack the dedicated resources to execute full scale influencer campaigns themselves
Popularity
BrandBacker's website reaches 36,000 visitors per month, making them one of the less popular influencer marketing websites.
Bottom line
BrandBacker is a good option for brands who are new to influencer marketing and want a full-service platform as well as dedicated account management assistance to help execute their influencer campaign.
Mavrck
Who's behind it?
Mavrck was created in Boston by co-founder Lyle Stevens after he settled a family argument about who was most popular on Facebook by creating an app that analyzed social presence. The current team is made up of 25 people.
How does it work
Mavrck is an all in one platform, acting as both an influencer database and marketplace with campaign management features. Their platform asks the question "What if—instead of finding influencers to get us more customers—we found customers and turned them into influencers?"

To use Mavrck, brands set up a microsite/plug-in to find out more about their customers, who are then parsed by Mavrck's algorithm and can automatically be activated into a campaign that is a good fit. Brands set up and define what kind of campaign they wish to run, and can categorize influencers based on a plethora of criteria, and then assign them to campaigns based on the categories they fall in.

Mavrck offers opportunities to influencer based on segments, and then gives them rewards for being a part of campaigns.
What type of influencers
Mavrck is home to 10.6 million micro influencers, defined here as influencer with between 500 and 1,000 followers.
Promotional methods
There is a wide variety of 20 different digital activities brands can use a promotional methods, including content creation, sharing coupons, videos, reviews, blogs, etc,
Social platforms supported
Facebook
Instagram
Twitter
Pinterest
Analytics
Mavrck offers campaign analytics on impressions, engagements, clicks, online conversions, offline sales lift, and brand lift.
Unique features
Mavrck is unique in that it identifies influencer who are already know to be your customers. This puts an emphasis on genuine relationship building between the brand and influencer, versus the one off relationship seen on other platforms.
Cost
The platform is sold on subscription basis based on customer needs.
Popularity
Their site receives 176.4k hits/month, making it one of the more popular platforms.
Weaknesses
Mavrck puts a strong emphasis on consumers' authentic voices in content, meaning brands must be willing to relinquish some control of the creative process.
Bottom line
For brands looking for high quality, authentic content generated by brand advocates, Mavrck is a good fit. The platform is good for influencer marketing beginners, as it is an end to end tool, and handles discovery, campaign management, and analytics all in one place.
Hypetap
Who's behind it
Hypetap, created in Melbourne, Australia in 2013, is run by a team of 16.
How does it work
To use Hypetap, brands select influencers for a campaign from a list curated for them based on fit, demographic, geographic, and engagement data. Your account manager will help you tailor your content, as well as handle media, briefing, approvals, and logistics. At the end, you will receive campaign results and analysis.
What type of influencers
There are currently 1,240 influencers on the platform. All influencers come from a curated list, as they must be invited, so the Hypetap says brands can expect a high level of engagement.
Promotional methods
Possible promotional methods include feature, ambassador, owned content (UGC), and amplification.
Social platforms supported
Currently, Instagram is the only supported social program.
Analytics
In terms of analytics, the Hypetap website states they provide "campaign results that capture impression data and an analysis on all forms of engagement paired with a thorough sentiment analysis."
Unique features
Hypetap has an algorithm that is able to check influencer's Instagram accounts for fake followers, use of profanity, and previous brand partnerships. Every brand also gets a dedicated account manager to help you execute your campaign.
Cost
There are two types of plans offered-- self service and agency. Within self service, there is the basic plan which means you must buy at least 1,000 AUD and has a 20% service fee, and the premium which requires 2,000 AUD and a 10% service fee. The agency plans needs a budget of at least 10,000 AUD.
Popularity
Their website gets about 24,000 hits a month, making it one of the less popular platforms.
Weaknesses
Their vetted list of influencers is on the smaller side compared to other full service platforms, so brands could miss out on some influencers. Additionally, Instagram is the only supported platform, which could be limiting.
Bottom line
For brands looking to focus their influencer marketing efforts on Instagram, Hypetap could be a very valuable tool. The use of an account manager makes for a hands off experience, useful for those either new to influencer marketing or those with little time to run campaigns on their own. Additionally, their auditing algorithm will prevent wasting time on fake influencers.
Buzzoole

Who's behind it
Buzzoole is based in Naples, Italy and employs over 100 people. The full service platform provider has offices in Italy, the US, and the U.K.
How does it work
Buzzoole works by using an algorithm to analyze online conversation and identify influencers who are influential in certain topics. Brands can then launch campaigns within a set budget, and based on campaign requirements, an AI engine broadcasts the campaign to influencers who are a good match.
The brand will then select from these influencers. You provide content and necessary requirements. Influencers will follow your guidelines, but are still encouraged to stay true to their voice. Progress and metrics can be monitored from the dashboard.
What type of influencers
Buzzoole is home to over 265,238 registered creators from over 176 countries.
Promotional methods
Promotional methods for Buzzoole include still images, video, and cinemagraphs.
Social platforms supported
Instagram
Facebook
Snapchat
Analytics
Buzzoole has a slew of analytics for brands to use including real time reporting across all KPI's, e-commerce and conversion tracking, and numbers on true reach and brand uplift. They also provide Sentiment Analysis, which measures the sentiment generated by a campaign.
Unique features
Their use of GAIIA (Growing Artificial Intelligence for Influencer Affinity), which is able to find the perfect match and deliver the maximum degree of affinity between a brand and an influencer
Cost
Their rates are not listed on their website, but one source claims 500 euros is the minimum campaign budget,
Popularity
Around 141,000 people visit Buzzoole's site every month, putting it in the higher tier of popularity.
Weaknesses
The only influencers to choose from for a campaign are those deemed by Buzzoole's algorithm to be a good match, which could leave some desirable ones out if the brand and software's perception of a good fit differs.
Bottom line
Buzzoole is a great platform to use for brands who which to find content creators who are the most influential in a given subject area, not just those who hold the highest follower count. Their focus on high quality visual content is useful for brands with strong aesthetic preferences.
Whalar
Who's behind it?
London based Whalar was founded in 2016 by two entrepreneurs who quit university after being told that they "look uncomfortable in suits." The company has now grown to around 35 employees.
How does it work
Brands can select from a curated list of influencers who are chosen based on their content, not their numbers, and then matched with brands using an algorithm. You then create a brief of what you are looking for in the campaign, for example, supplying a mood-board.
Influencers may only contacts brands after they have been invited to participate in a campaign. The influencer will create content according to timeline and guidelines, and the content creator negotiates their fee.
What type of influencers
Influencers must opt-in to be a part of the Whalar network, and the site claims that their pool of creators are carefully curated. A quick look at their rosters show most of their follower counts are at least 100,000.
Promotional methods
Promotions done with Whalar can take the form of still imagery, stop motion, cinemagraphs, video, or vertical video.
Social platforms supported
Facebook
Instagram
Snapchat
Analytics
Before you begin running a campaign, Whalar allows you to compare your Instagram metrics versus your competitors side by side. The website says it offers results tracking for a campaign, but doesn't elaborate on the specific features.
Unique features
Completely unique to Whalar is that they are the only influencer marketing platform that is a Facebook, Instagram, and Snapchat approved partner.
Cost
There are two different kinds of accounts available with Whalar. The Whalar managed account entails paying 20% of your budget as a "Whalar fee" and the more advanced Whalar Within account has pricing upon request.
Popularity
They get about 30,000 hits/month, making them one of the less visited platforms.
Weaknesses
Given examples from their client list such as Apple, Nestle, Unilever, and Dior, it is likely that their pricing could be out of reach for small businesses. Also, content creation being largely on the influencer's side could mean that brands have less creative control.
Bottom line
For brands who are looking to truly collaborate on content for campaign, versus, say, those looking for a quick Twitter shout out, Whalar is a good fit. This platform may be designed for those with at least a little experience in influencer marketing, as well as those who wish to eliminate the hassle of unwanted influencers reaching out to them.
The Cirqle
Who's behind it?
Founded 2015 and headquartered in Amsterdam, The Cirqle's full service platform is run by around 25 employees.
How it works
Cirqle works by connecting brands with an opt-in roster of influencers. Influencers can apply to campaigns that they are a good fit for. Brands can view influencer profiles including their stats across platforms, engagement, growth, past collaborations, and press coverage. Brands provide them with a campaign brief page that includes custom deliverables, mood boards, pricing, key messaging, etc.

Each campaign is created with a number of key messages that an influencer must touch on in their creation. An account manager is available to assist brands with the whole campaign process, and a debrief is provided after each campaign ends.

What type of influencers
This platform hosts 10,000 influencers from 35 different countries, and the influencers are predominantly in the lifestyle industry.
Promotional methods
The type of promotion depends on the campaign, and includes photos and video.
Social platforms supported
Facebook
Instagram
Twitter
Tumblr
Blog
Pinterest
Analytics
The Cirqle provides an full online report post campaign which includes total impressions, posts, and engagement, and information on top performing influencers, content, and platforms. They also give campaign and platform CPM/CPE and influencer ROI.

Unique features
Influencers can offer codes on their posts that connect directly to their fans' Apple Pay or Google wallet.

Cost
The minimum budget to create a campaign is $10,000 and can be spread out over ten months.
Popularity
Their website receives about 16,000 hits a month, making it one of the less popular influencer marketing platforms.
Weaknesses
The majority of influencers on The Cirqle are within the lifestyle sphere, so the platform isn't great for brands that lie outside of this category.
Bottom line
Well suited for a smooth end. to end experience, The Cirqle is a great choice of platform for brands within the lifestyle industry that can afford their services. Advanced influencer analytics, campaign briefs designed to eliminate confusion, and a dedicated account manager make for a seamless process.
SaaS Platforms for influencer marketing
The SaaS platform of the influencer marketing industry provide software to enable and automate most of the influencer marketing lifecycle. Where they differ from the full service platforms is that they don't serve as marketplaces - they don't contact influencers on behalf of brands, that's up to the brands. These platforms are best for brands with existing influencer relationships or existing resources to contact and develop relationships with creators.
Webfluential
Who's behind it?
Webfluential has offices across the globe, including the US, UK, South America, and South Africa. They're headquartered in Mauritius, an island off the coast of east Africa. The company was founded in 2013.
How it works
With Webfluential, you can search for influencers or submit a brief and let the influencers pitch their content ideas to you. Start building a network of influencers in the tool and easily keep track of your total audience size and which channels you have the most representation on.
Webfluential makes it easy to collaborate with influencers inside the platform to negotiate campaign details and offer feedback. It also tracks reach and engagement results throughout the life of the campaign.
What types of influencers are on Webfluential?
Webfluential has authenticated over 28,000 social influencers. They must apply to be part of the network, so Webfluential takes the time to examine their audience and make sure they have at least 1,000 followers.
Promotional methods
Social media posts and videos
Live stores
Blogs
YouTube videos
Social platforms supported
Twitter
Facebook
Instagram
Wordpress
YouTube
LinkedIn
Snapchat
Analytics
The analytics tools inside Webfluential measures your progress through the campaign funnel as well as provide key social metrics for each influencer. Before you even select an influencer, you can review analytics and insights on their social media reach, audience demographics, featured content, and more.
Unique features
Webfluential has an influencer matchmaking tool that uses an artificial intelligence tool, IBM's Watson, to pair brands and influencers. Think of it like an online dating site. The tool matches influencers traits to brands with similar characteristics, like confident, easy going, organized, sensitive, and so on. The result is a percentage that tells how similar brands and influencers are.
Pricing
Webfluential offers three different tiers of monthly subscription plans:
Premium: $100/month
Premium agency: $250/month
Agency partner: $1000/month
The premium package is listed as ideal for brands, while agencies would benefit more from the second two.
Popularity
Webfluential has over 28,000 verified influencers that reach over 1 billion people. It's also used by more than 9,000 brands.
Weaknesses
Even though brands can collaborate with influencers, you still rely on them to create content and tell your story for you. Brands have some control, but not to the extent they would have if they created their own content. This is also difficult because you can't work directly with influencers outside of the chat feature.
Another downside is that you have to pay for all of the reports. They say this is because you can aggregate leads and try to convert or reach influencers outside of the tool in the future.
Bottom line
Webfluential is a global solution to influencer marketing. With a smaller influencer network and a reasonable starting price, this tool is ideal for marketers or brands new to influencer marketing or running small campaigns.
Popular Pays
Who's behind it?
Popular Pays is an influencer marketing platform that launched in 2013. It's located in Chicago and operates with fewer than 50 employees.
How it works
Popular Pays is a marketplace where brands build campaign briefs that are pushed out in front of the platform's network of creators. The creators, which is what Popular Pays deems influencers, submit applications recommending content they can create for your brand.
Inside the brand dashboard, you can review all of the applications, along with creators' recent photo streams, their influencer rating, the number of followers, and average likes. You can communicate directly with influencers, and once selected, they begin creating content and submitting it for approval. Once the content is live, you receive detailed analytics in the brand dashboard.
What types of influencers are on Popular Pays?
Popular Pays considers influencers more than internet celebrities. The platform views them as creative individuals with content marketing expertise. There are over 8,000 creators registered on Popular Pays, who targets mostly micro-influencers.
Promotional methods
Video
Still images
Branded content
Campaign types: Event activation/holiday/product launch/brand ambassador/evergreen
Social platforms supported
All popular social platforms
Analytics
Brands can access demographic data via reports that outline information about a campaign audience, including hashtags used, interests, location, age, gender, occupation, and more.
You can also review campaign analytics once the posts go live. Popular Pays reports key metrics per campaign and per photo, like followers reached, likes, and comments.
Unique features
Popular Pays consistently recruits big name brands, including Amazon, Google, Target, and Starbucks, to name a few. This shows that Popular Pays can scale influencer campaigns for companies large and small.
The content created through Popular Pays is rather impressive. They call influencers 'creators' for a reason, and it definitely shows. Brands and influencers work together to refine the content, but ultimately influencers here create appealing images that garner more engagement.
Pricing
Popular Pays doesn't divulge pricing information on its website. However, one source states that influencers can earn $350 - $1,000 per post.
Popularity
Popular Pays hosts more than 8,000 influencers that have a combined following of over 4.3 billion across social media. As far as influencer marketing tools go, this is considered a small database of influencers.
Weaknesses
Because of its small network, influencers are limited on Popular Pays. This is not a tool for brands looking to work with influencers that have massive followings, as the site features micro-influencers.
Bottom line
Popular Pays helps brands and creators work together to create engaging content that drives engagement. Its focus is on influencer discovery and communication, and it accomplishes this with an easy-to-use interface.
Influicity
Who's behind it?
Influicity was founded in 2012 and has locations in Los Angeles and Toronto. It started as a brokering firm for influencers, but within a few months, the creators saw a lot of opportunity for growth.
How it works
Influicity is a SaaS platform where you can search for influencers, add them to your hub, and create lists around campaigns. Influicity helps develop and manage relationships with influencers, giving you insights into audience demographics and engagement data to make informed choices.
You can plan and manage campaigns with Influicity, starting with sharing campaign briefs with influencers. Through the tool, you discuss budget requirements, approve content, send payment, and more. Finally, track campaign performance and get insights on how posts performed, including engagement and conversions.
What types of influencers are on Influicity?
Influicity is an opt-in network of influencers that have loyal fans on Facebook, Instagram, Twitter, and YouTube. You can also invite influencers who are not registered with Influicity to review your campaign. Influicity does not rely on a curated group of influencers, but instead claims to access 100% of the influencer population, and lives in the cloud. Their websites says "If an influencer exists, you will find them on Influicity."
Promotional methods
The promotional method depends on the social media presence of the selected influencer. Content can range from videos to posts, videos, or stories; it's up to the brand and the influencer to determine that while negotiating the campaign.
Social platforms supported
Facebook
Instagram
Twitter
YouTube
Analytics
Influicity displays campaign performance for each influencer and social network, including audience engagement (views, comments, shares, likes, etc.), total reach, and conversions. You can also review audience geographic and demographic data and get other insights into both influencers and campaign performance.
Unique features
Influicity calculates the fair market value of each influencer. This is essentially a price tag or the worth of the influencer's social network.
Influicity's strength is in its campaign management tools. You can work every aspect of the campaign right on the platform, including outreach, negotiation, content approval, and payment.
Pricing
A starter plan is free, but it only allows you to add 10 influencers to the hub. There are four other plan ranging from $199 to $2,500 per month.
Popularity
Influicity indexes over 10 million influencer profiles and is used by thousands of businesses as an influencer marketing solution.
Weaknesses
While Influicity is one of the only full-service platforms with a free version, to actually deliver precise search results and detailed analytics, you're better off with the costly Elite plan, which is $1,250 per month. The less expensive plans also limit the number of influencers you can engage with through the platform at one time.
Bottom line
Influicity is made to scale influencer marketing efforts, but because of its free plan, this is a good tool for marketers interested in starting influencer campaigns. Or, if you have an existing list built, you can use Influicity to import those contacts and manage the relationship from there.
Buzzstream
Who's behind it?
Based in Austin, TX, BuzzStream is one of the most mature platforms on the list. It was founded in 2008 as a SaaS company for finding publishers, managing relationships, and building link backs. There are currently 11 employees running BuzzStream.
How it works
BuzzStream Discovery helps you find authoritative influencers on almost any topic via keyword searches. The tool offers insights into influencer engagement level and key metrics like average shares per post, number of followers, and post frequency. You can also review influencers' most recent content and other people that they are influencing or influenced by.
When you're ready to start contacting influencers, jump to BuzzStream Outreach. This is a full CRM for blogger and social media influencer outreach. Add your own contacts or port influencers from BuzzStream Discovery. Create projects that include contact details and email them directly from the tool. This tracks all of your incoming and outgoing communication efforts for easier relationship management.
What types of influencers are on BuzzStream?
BuzzStream Discovery crawls the web for writers and social media influencers and the search results can return over 250,000 results depending on the topic.
Promotional methods
BuzzStream isn't a full-service campaign management solution, so promotional methods are left up to the brand and the influencer. It seems that most influencers are bloggers that share their articles across social media. So, you can connect with influencers and pitch your content to them for promotion.
Social platforms supported
Blogs
Facebook
Twitter
LinkedIn
Pinterest
Analytics
BuzzStream Discovery provides detailed metrics on influencer profiles. You get a deep dive into their activity, including shared content, their footprint on the web, and the network that they've built. The engagement level and activity level are helpful insights for understanding just how influential each person is.
BuzzStream has built out a reporting module that provides detailed analytics on your influencer outreach. This gives you insights into email opens, click through rates, and replies so you can understand which templates and subjects are most effective.
Unique features
The network feature in BuzzStream Discovery is beneficial because it gives you a look at a web of influencers and how they're connected. You can find the people who influence your selected blogger as well as those that are most influenced by their content.
Pricing
It's free to start using BuzzStream Discovery. However, if you want full access to BuzzStream's suite of tools, their plans range from $24 to $999 per month.
Popularity
There are thousands of marketers that take advantage of BuzzStream's capabilities. Since BuzzStream searches the web to find the most relevant influencers, its reach is nearly insurmountable.
Weaknesses
BuzzStream is not an end-to-end management platform. Also, it focuses heavily on content. This isn't the best solution for marketers looking to gain quick mentions for their products across social media and track the campaign progress from start to finish.
Bottom line
BuzzStream finds content producers for any topic and then exports their information directly into an outreach management tool. It's great for large teams because of its collaboration efficiencies and it helps scale marketing efforts with its database of medium-sized to well-known influencers.
Pitchbox
Who's behind it?
Pitchbox was founded in 2012 and is headquartered in Warminster, PA, right outside Philadelphia.
How it works
Pitchbox streamlines influencer marketing automation, performing tasks required for effective influencer outreach, content marketing, and relationship management. Through prospecting profiles and keyword searches, you create campaigns to find influencers in your industry that are authoritative content producers.
You can perform personalized outreach to targeted influencers, including automated follow up emails to improve influencer conversion. Continue moving them through the pipeline until you've built enough relationships to carry your campaign.
What types of influencers are on Pitchbox?
Pitchbox finds influential bloggers and sites across the web based on keywords you input during campaign creation.
Promotional methods
Pitchbox helps you connect strictly with bloggers. While it doesn't support campaign promotions, it's likely that you'll find influencers willing to write reviews or mention your product in blog posts.
Social platforms supported
Analytics
For each opportunity, you're given SEO and social media metrics to determine the authority and reach of each influencer. There are also quite a few reporting features in Pitchbox. The pipeline report is an overview of each opportunity and where it lies in the conversion funnel. The aging report helps you keep an eye on active opportunities to make sure they continue through the pipeline.
Unique features
Pitchbox integrates with top SEO providers so you can see the SEO metrics associated with each influencer blog.
The automated email and follow-up templates save marketers a lot of time and increase influencer response rates nearly 62 percent. Plus, they're customizable and include the influencer's name and blog domain right inside the email – all without clicking a button.
Pricing
Plan fees range from $195 - $1,500 per month, depending on the size of your team and the number of influencers you need for your marketing campaign.
Popularity
Thousands of brands use Pitchbox worldwide and it is considered one of the most popular tools when compared to Ninja Outreach and BuzzStream.
Weaknesses
One thing that Pitch box is missing that most outreach tools have is tracking. Pitchbox does not offer reports that summarize the amount of opened emails or clicks.
Also, it lacks social prospecting, which is a big deal when it comes to influencer marketing and securing reviews and mentions about your brand or product. This is also a feature that several of its competitors have.
Bottom line
Pitchbox is one of the most well-rounded influencer tools on the market. Its email management capabilities are very strong and lead to an increased amount of influencer replies. This is a good platform for brands working on many projects at once.
Julius
Who's behind it
Julius, originally called Thuzio and created to be an e-commerce marketplace for athletes, is now a successful Saas platform. They are run by around 40 employees and based in New York.
How does it work
Brands can choose from over 50 different data points to search through influencers, including influencer qualities (age, brand affinity, etc) and audiences qualities (ethnicity, gender, income, etc.) You can make lists and sublists to categorize and track your influencers. The dashboard for the platform looks remarkably like a social feed compared to the typical overview that is usually shown.
Brands set campaign guidelines and can monitor which influencers have posted, who is waiting for approval, who has kept you waiting, etc. Julius also provides in house metrics to track your campaign. A compliance tool will alert brands if a post has run afoul of the guidelines you set.
What type of influencers
There are 120,000 influencers in Julius's database with a wide range of followings across different platforms. All influencers are vetted by humans, not just algorithms before they are added to the database.
Promotional methods
Julius' website doesn't specifically state what kind of promotions they support.
Social platforms supported
Instagram
Facebook
Twitter
Youtube
Pinterest
Twitch
Analytics
Brands are able to see influencer engagement in unique ways that go beyond the typical, such as comparing engagement on organic vs. inorganic posts, comparing days of the week and time of day. As far as campaign analytics goes, Julius lets you choose which metrics you wish to track and monitor, for example impression, engagement, and EMV
Unique features
Fairly singular to Julius is their strong emphasis on turning influencers into ambassadors, showing a long term outlook. Other cool features include the 50+ criteria for searching, allowing you to fine tune almost every conceivable quality, and a comparison feature that lets you measure up up to five influencers against each other.
Cost
As opposed to many influencer marketing platforms, Julius charges an annual fee instead of a montly one. The fee is dependent on how many users (influencers) you want to have access to it.
Popularity
With 26.5 hits/month to their website, Julius falls in the lower tier of popularity amongst influencer marketing platforms.
Weaknesses
While Julius does have a messaging feature, it isn't quite automatic as you have to continue conversations past the initial message through your email. Also, the annual only fee means that brands must be sure that they will Julius for an extended period of time.
Bottom line
Julius is a strong SaaS tool that can be used for all in one campaign management. It is probably better for brands with at least a little experience with influencer marketing as it doesn't have all of the support features (like account managers) that some platforms offer.
Zoomph
Who's behind it
Zoomph, an SaaS tool, was created in 2014 and is based out of DC with a team of around sixteen.
How does it work
Zoomph is a little different from other platforms included in this round up because its focus is on analyzing campaigns you are running and collecting comprehensive audience & performance data about these campaigns, as well as helping identifying top users and influencers.
On the platform, brands can get help on content design and creation, and have access to advanced analytics once that campaign is done. Zoomph will collect data from your campaign and its users, such as their interests, lifestyles, brand affinities, to help you craft future strategies that appeal to their traits and values. Zoomph will find potential micro-influencers amongst your followers and score and rank them.
What type of influencers
Zoomph focuses on finding micro-influencers that are then assessed by the "actual stickiness of a person's post."
Promotional methods
Promotional methods vary based on needs, but Zoomph can offer additional assistance with giveaways, contests, surveys UGC hubs, and live content.
Social platforms supported
Facebook
Twitter
Instagram
Google+
Analytics
Zoomph offers social data API integration, and strong abilities to analyze campaigns. Brands can segment their campaign audience by age, gender, ethnicity, social media preferences, etc. Additionally, you are able to compare demographic shifts across multiple campaigns, as well as track keywords, hashtags, and mentions.
Unique features
One of Zoomph's focuses is on adaption of campaigns to audience preferences, meaning campaigns are tailored according to what best resonates with their audience to achieve the greatest results.
Cost
There are four different tiers of plans available, all very affordable for even small businesses. The first plan is free, the basic plan is $12.75/month, the pro plan is $80.75, and the premium plan is $250/month.
Popularity
The Zoomph website reports partnerships with over 350 brands. They receive about 63,200 visits a month, putting them in the middle popularity wise.
Weaknesses
Zoomph can only capture the influencers that already follow you, which excludes the majority of influencers. Also, if you wish to work with the influencers they find, it is up to you to contact them and manage your collaboration.
Bottom line
This tool is perfect for the brand that seeks to truly understand their influence, and make full use of micro-influencers who already exist within their following.
Traackr
Who's behind it?
Traackr is a San Francisco-based company with 50 employees. Traackr started out back in 2008 as a tool for measuring the influence of people on social media platforms. Since then, the company has evolved into an advanced influencer marketing platform catering to larger brands with in-depth influencer marketing needs.
How it works
Traackr positions itself as an "influencer relationship management" (IRL) service. The term fits, since Traackr is a full-featured SaaS platform that even large enterprises can use to manage the full lifecycle of influencer marketing campaigns. In this way, Traackr is more of a SaaS player than an influencer marketing platform, in that they do not contact influencers and cultivate relationships themselves — the brands handle that, using Traackr basically as their CRM software.
Traackr's strengths are:
Full featured search and filtering capabilities for influencers
Comprehensive data on each influencer, including who they influence and in which topics they are influential
Rich relationship management features, including messaging, social conversations, funnel management, notes — all available across an organization's team members
What types of influencers are on Traackr?
Traackr's influencers is not opt-in, meaning they scour the internet to find influencers to add to their database, without necessarily having a relationship with these influencers.
Promotional methods
Being more of a relationship management focused software system, Traackr does not limit itself to certain types of promotions or social platforms. Brands use Traackr to communicate with their influencers and can create any type of promotion based on their project needs.
Social platforms supported
Traackr supports all major social media platforms.
Analytics
Traackr offers very detailed analytics for campaigns. In particular, they offer a unique ability for brands to measure their reach and engagement across social platforms for specific topics. So, a beauty brand can see their performance across influencer campaigns for the terms "lipstick" vs. "eye shadow" to better understand their success metrics.
Traackr also offers a unique feature enabling brands to compare their "market share" of social media mentions and engagement vs their competitors.
Unique features
Funnel management. Organizations can access a nice funnel tool where they can move influencers from Aware, Engaged, to Advocate stages and share notes and updates with each other. This enables teams to coordinate their business development efforts across targets.
Traackr offers a nice conversation listening stream feature where brands can monitor social conversations across platforms and influencers, and jump in where appropriate, to keep influencers engaged.
Brands also get advanced analytics tools. Notably, brands are able to compare their share of influence for certain topics against key competitors. This is a great way to measure how well a brand is doing in their niche against their most important competitors.
Pricing
Traackr targets larger businesses with more in-depth influencer marketing needs. The entry level package, Agency provides Traackr's basic service features, and although the company does not publish pricing, online reviews suggest a starting point of around $500 per month. Traackr offers an Enterprise package geared at larger teams, and a Premium package targeted at global brands.
Popularity
Traackr's website is visited by 75000 visitors per month, making it one of the medium popular influencer marketing platforms. Traackr's website claims they have approximately 140 business customers.
Weaknesses
Traackr is targeted at larger brands with teams of people working on influencer marketing campaigns. They also don't provide help in connecting brands with influencers. So for smaller brands who need an influencer marketing platform to do more of the heavy lifting, Traackr is not the best option.
Bottom line
Traackr should be at the top of the list for brands with larger teams who are already well versed in influencer marketing, or brands who are looking to jump into influencer marketing and have a budget to fund a team. For these customers, Traackr offers a sophisticated, mature CRM system to accelerate influencer marketing campaigns and make them more effective through unique analytics tools and rich workflow management and communication tools.
Revfluence Who's behind it?
Revfluence is based in San Francisco with approximately 30 employees. The company runs an influencer marketing platform that focuses on Instagram and YouTube influencers.
How it works
On Revfluence, brands setup and describe in detail their product or service and their desired promotional method and goals. From there, they can either browse the influencers on the platform and invite them to join their campaign, and influencers can also see their campaign and can apply to join it. As creators publish their content, Revfluence tracks each piece of content and provides details data and analytics.
Where Revfluence shines is in its detailed campaign management tools. Brands can specify very detailed requirements for their campaigns, and Revfluence handles tracking for the more complicated and messy communication processes such as product sample shipping, campaign lifecycle management (who's been paid when), digital term sheets (contracts and agreed-upon terms), and trackable sales links (to measure campaign clicks and conversions).
What types of influencers are on Revfluence?
Revfluence focuses on Instagram and YouTube. They claim to have 500,000 influencers on their platform. Influencers can opt-in or be found through a general search tool.
Promotional methods
Instagram post
Instagram video
YouTube mention
Full YouTube review
Blog post mention
Full blog post review
Tweet
Social platforms supported
Analytics
One of Revfluence's strengths is the maturity and depth of its analytics and reporting dashboard. For Instagram posts and YouTube videos, Revfluence provides detailed tracking, covering impressions, likes, comments, clicks, sales, and demographics breakdowns on age and gender.
Unique features
Revfluence has a nice feature where they recommend influencers to you, so you don't have to search. It's sort of like Tinder for influencers, called Quickmatch. Brands are posting positive reviews of this feature, so it looks like it works pretty well. Another unique feature is the recently created Facebook Ad Dashboard.
Pricing
Brands pay Revfluence a fixed monthly fee for using the platform. There is no standard pricing, each brand must setup their own package based on their own needs. Revfluence is designed with larger brands and agencies in mind, their SaaS platform supports multiple users and collaboration features.
As for influencer compensation, which happens over their platform, Revfluence supports any type of compensation structure, including:
Payment upon completion and publication of content
Store credit or free product
Commissions or affiliate fees
Popularity
Revfluence's website attracts 168,000 visitors per month, putting in the higher category of popularity among influencer marketing platform websites.
Weaknesses
Revfluence is a mature platform, but they are light on influencer search and filtering features. Given the large number of influencers on their platform, Revfluence provides relatively simple search tools, such as keyword and basic size and reach information, but they don't provide the advanced audience-based filtering or psychographic search capabilities of many of its competitors.
Bottom line
Revfluence is designed for brands who know what they're doing when it comes to influencer marketing, and for them Revfluence serves as a SaaS platform to make their process more efficient and more effective. With campaign lifecycle management tools, assistance with digital term sheets, and trackable sales links, Revfluence shines in its campaign management functions.
Upfluence
Who's behind it?
With offices in Geneva, Paris, Lyon, and New York City, Upfluence provides influencer marketing solutions all over the world. The company was founded in 2013 and has 34 employees.
How it works
Upfluence is a search engine driven by data that presents the best influencers for your campaign along with tools to manage and analyze it. The search is powered by keywords and is designed to be very targeted. Plus, the software delivers real-time results and access to influencer information. You can review the latest social posts and blog articles and the engagement rates for both.
Once you've found influencers for your campaign, add them to organized lists inside Upfluence. View their contact information and export the list to begin your outreach. Upfluence has outreach assistance on its roadmap of software enhancements.
Upfluence offers a campaign management arm where you work hand-in-hand with their team to set goals, find relevant influencers, build marketing campaigns, and measure performance.
What types of influencers are on Upfluence?
Upfluence finds influencers in all industries and niches with content frequently shared on blogs and major social networks. Upfluence doesn't have a direct relationship with its influencers; it just finds the most popular ones by topic.
Promotional Methods
Upfluence can run campaigns on your behalf and employ a series of promotional methods from content creation to social media amplification. They position themselves as storytellers for brands.
Social platforms supported
Blogs
All major social networks
Analytics
The analytics features in Upfluence are strong. At a glance, you can get an inside look at an influencer's audience, engagement rates, monthly visitors, and their recent posts. You can also measure content performance and the impact generated by the engagement from an influencer's audience when you run a campaign.
Unique features
Upfluence is multi-lingual, meaning it finds influencers fluent in many languages, like French, Spanish, Japanese, Italian, and more. This is a bonus for large companies that run campaigns globally.
Influencer marketing campaigns are actually run in a separate content management tool called Publishr.io. The tool connects brands and influencers with full-service campaign management capabilities.
Pricing
Upfluence doesn't list pricing on its website, but one source claims service starts at $950 per month.
Popularity
Upfluence supports over 700 companies, including Fortune 500 businesses. The tool gives you access to over 1 million influencers.
Weaknesses
Using disparate platforms to run various parts of influencer marketing campaigns can be cumbersome. The end-to-end service is not self-serve, which might turn some people away.
While Upfluence efficiently finds influencer contact information, there isn't a lot of help available with the outreach process. It doesn't appear that Upfluence's analytics track how many emails you've sent and their open rates, click rates, or replies.
Bottom Line
Upfluence is a powerful search tool that delivers precise influencer results for even the smallest industry. This SaaS platform is made for businesses looking to scale influencer marketing efforts.
GroupHigh
Who's behind it?
GroupHigh was founded in 2012 and is located in Boulder, Colorado. The SaaS company employs fewer than 50 people.
How it works
GroupHigh offers many different solutions that interlace to create powerful influencer marketing campaigns, including blog search engine, website researcher, influencer CRM, blog and social content, and content and engagement reporting.
Start blogger outreach campaigns by searching GroupHigh's database of blogs and view insights on the website, SEO, and social media performance. Once you select influencers, manage your relationships in the CRM for easy organization.
Aggregate all of your blog and social mentions by the campaign in GroupHigh to track post performance including engagement, conversions, mentions, and impressions. Pull reports on the data to continue making informed decisions.
What types of influencers are on GroupHigh?
GroupHigh focuses on bloggers as well as Twitter, Instagram, and YouTube influencers. Combined, GroupHigh reaches over 16 million influencers across the web.
Promotional methods
GroupHigh covers influencer outreach on blogs and all major social networks.
Social platforms supported
Blogs
Twitter
Instagram
Pinterest
Google+
LinkedIn
Analytics
GroupHigh is built on data. You see SEO and social media metrics for each blog during the discovery phase. That data follows selected influencers into the CRM function. Then, you can analyze content and engagement with detailed reporting that tells you how much traffic was driven, what the engagement levels were, how influencers ranked against others in the campaign, and the total impressions.
Unique features
GroupHigh claims to have the largest and most sophisticated blog search engine available. It searches over 50 million websites and analyzes content, social followers, and SEO data for you. Your searches return hundreds of results, more than any other blogger discovery tool.
You can also import URLs into GroupHigh and the tool will do all the legwork required to build a profile with complete social data. It auto-discovers key metrics like traffic, reach, post frequency, and more.
Pricing
GroupHigh is not transparent about its pricing. Instead, it encourages interested users to schedule a demo. One source states the service starts at $8,000 per month.
Popularity
There are over 16 million influencers on GroupHigh. This includes 15 million blogs, 1.2 million Twitter influencers, 200,000 Instagram influencers, and 180,000 YouTubers.
Weaknesses
There are reports that data on GroupHigh can be inaccurate. From influencer data to campaign analytics, misinterpreting this information can lead to less effective results.
Also, if that price point is accurate, that makes GroupHigh one of the most expensive tools on the list. This price may not be feasible to small businesses or marketers just entering the influencer space.
Bottom line
GroupHigh is a powerful blogger search engine with built-in CRM tools to manage blogger relationships. It's best for medium to large companies with substantial influencer marketing budgets.
Onalytica
Who's behind it
Onalytica was founded in 2009 in London, England, making them one of the oldest influencer marketing platforms. They now also have a New York office and employ around 40 people.
How does it work
Onalytica functions as influencer relationship management software. Brands are able to search for influencers in four different ways-- categories, platforms, demographics, or content. OnAlytica provides you with detailed information about influencers, such as keyword connection, keyword clouds, topics alerts, and influencer rankings.
What type of influencers
This platform uses a hybrid approach of both opt-in methods and an algorithm which combs through data to find influencers. Onalytica's database has 150,000 influencers.
Social platforms supported
Facebook
Twitter
Instagram
Linkedin
Wordpress
Blogs
Analytics
Onalytica gives rich analytics on influencers far beyond just engagement or follower count, such as keyword clouds, keyword connections, topic alerts, and influencer rankings. If you choose to let their algorithm mine your campaign, Onalytica will give you information on reach, engagement rate, and amplification.
Unique features
Onalytica has a cool feature where you are able to upload existing marketing content and their software will match you with influencers whose voices best match yours.
Cost
Onalytica charges a monthly subscription fee which starts at $550 for single user access and increases as you grow the number of users or influencers that you wish to track.
Popularity
The Onalytica website gets about 44,000 hits a month, putting it in the lower middle tier of popularity amongst other influencer marketing platforms.
Weaknesses
The sheer amount of data that Onalytica gives might be too much for casual users or brands with very little time, as it can be slightly difficult to comb through and isolate the most important points.
Bottom line
Onalytica is a very useful tool for brands who are interested in identifying potential influencers in ways that go far beyond just their engagement or follower count, and then building strong relationships with them. Given the very advanced search capabilities and breadth of information given, Onalytica may be more suited for brands who have some experience with influencer marketing.
Conclusion & More Research
The influencer marketing industry is relatively new but already crowded with viable and attractive options. No doubt this space will continue to evolve rapidly. Influencers will only become more essential to marketers going forward, so the tools available to discover, contact, coordinate, and collaborate with them will only get better over time.
Need more help? We've also written these guides.
Hopefully this has served as a good introductory guide to help you understand the high level picture of this dynamic industry. Please follow Dealspotr on Facebook, Twitter, and Medium for more updates like this!
Get influencer marketing insights from Dealspotr in your inbox.
This guide was published on July 31, 2018
, and last modified on July 31, 2018
.