45+ Discounts on Disaster & Emergency Preparedness Supplies for Your Pet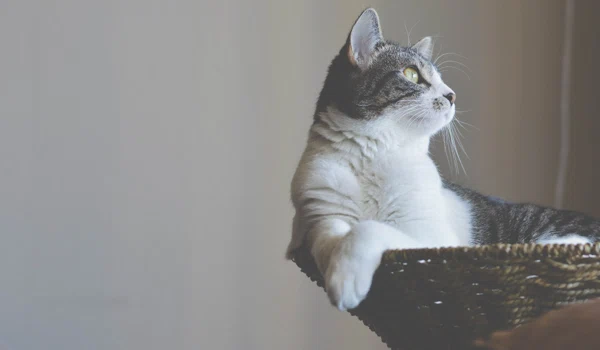 With the climate shifting unpredictably, political tensions at an all-time high, and natural disasters disrupting our lives on a near daily basis, it's safe to say we're living in uncertain times. So much so that the Science and Security Board moved its famed clock even closer to midnight this year, at just two minutes 'til.
Many folks are meeting this fear and uncertainty by preparing themselves and their families for the worst case scenario, with estimates suggesting that there are currently over 4 million survivalists and doomsday preppers in the US. But, while many have thought about how to protect their human friends and loved ones, it's also crucial to put a plan in place to ensure the safety and healthy of your pets.
We've made an incredible list of 160+ Discounts on Emergency Supplies, Emergency Preparedness courses, and Disaster Preparation that you definitely don't want to miss. However, in this article, we're going to zero in on savings to help you prepare to care for your pets in the event of an emergency or disaster situation.
Here's what you'll get in this guide:
7 of our best tips to make sure you and your pet are prepared for an emergency

45+ discounts and savings on supplies, food, first-aid kits, carriers, and more
Top survivalist tips for caring for your pets in an emergency
Make sure that you have at least a two week supply of pet food in storage.

Because many pet foods are high in fat, they tend to go bad by the expiration date listed on the package. Use oxygen absorbers and airtight containers to help your pet food last longer.

Use supplies that are collapsible like food bowls and carriers to save storage.

Consider making a bag, sometimes called a "bug out bag," specifically for your pet with all the items they would need if you have to evacuate. Some retailers even offer vests for your pet so they can carry the items they need.

Stock up on your pet's medications. It's unlikely that you'll be able to get more in an emergency so make sure you have a solid backup supply.

Create a file with all of your pet's vet records, care needs, and other crucial information to keep with your family's records.

Consider getting an ID collar and microchip so that others can identify your pet and contact you in the event of an emergency.
Pet store discounts on emergency supplies
A lot of the supplies that you'll need can be picked up at pet stores, many of which offer discounts and loyalty rewards programs. Check these stores out to get started:
Petco
At Petco, their Pals Rewards program gives you 5% back on all purchases (in the form of a $5 gift card when you make $100 worth of purchases), a free gift on your birthday, plus free shipping and the best prices on all repeat orders. You can also get 20% off your first repeat delivery when you use code: RDSAVE20. More Petco promo codes here.
PetSmart
PetSmart is a popular pet store with online and brick and mortar stores. Save 5% when you order online and pick up in store or get free shipping on online orders over $49. Check out their sales page for everyday discounts, and find more PetSmart promo codes here.
Pet Valu
Pet Valu is another online pet shop with a variety of offerings. Join their Pet Points Plus Program to earn free food faster with their Frequent Buyer Program, get 5% off on cases of pet food, and 10% off on the last Tuesday of each month for Seniors and Military when you shop in-store.
PetFlow
PetFlow is an online retailer offering a wide selection of pet supplies. Earn $10 for each friend you refer, plus get special offers and discounts sent to your inbox when you sign up for their mailing list. Get 10% off your order with one of these codes.
For Happy Paws
For Happy Paws offers all-natural pet food and supplies. Get 20% off orders over $50 when you use the code: WELCOME.
Chewy
Chewy is another online pet supply retailer with food, toys, clothes, and more. You can get 5-10% off any orders you get autoshipped, plus 40% off your first autoship order. Check out their Today's Deals tab for coupons on everyday items, and find more Chewy promo codes here.
Entirely Pets
Entirely Pets has tons of different items for your pets including discounted pet meds. They offer a rewards program where you earn a point for each dollar spent. You can also earn 100 points for each friend you refer who creates an account and 250 points for each friend who places an order. Check in with them for regular promotions like their current $7 off purchases of $49 or more using code: HEALTHY7 or $15 purchases of $100 or more using code: HEALTHY15. You can also get 10 - 15% off with one of these coupon codes.
Pet Mountain
Pet Mountain has many pet supplies including bulk medications. Sign up for their mailing list to receive a 20% coupon for your first order. Check out their clearance page for deals of up to 70% off on their products as well, and find 10 - 20% off promo codes here.
Amazon
Many of the items you need like this emergency freeze-dried pet food can be found at low prices on Amazon. Join Prime to get free two-day shipping on all orders. Members with Amazon Prime credit card also receive 5% back on all purchases and cash back on other purchases.
Savings on pet food, including bulk options
One of the best ways to save money and ensure that you have enough supplies to last you in the event of an emergency is to purchase products like food in bulk. It's also smart to purchase freeze-dried food as it has a longer shelf-life and is much more compact than normal dog food so you can carry more. These retailers offer discounted prices on bulk and freeze-dried pet food:
Jet.com
Jet offers bulk bags of pet food up to 40 lbs. and other pet supplies at discounted rates. Shipping is free for all purchases over $35 and you can sign up for their email to receive special offers. They also have a referral program where you can earn up to $500-- anywhere from $10 to $15 per referral when you invite a friend to use Jet. Jet promo codes here.
Ready Store
Ready Store offers 17 pound containers of freeze-dried pet food with a shelf life of up to 15 years. You can save up to 46% by purchasing multiple containers in one order. Sign up for their email list to save 10% off your first order, or try these 10% off discount codes.
Dogfood Direct
Despite their name, Dogfood Direct sells food for both dogs and cats. Through their rewards program, you can get one free bag of pet food when you purchase 12 bags. They also offer a 5% discount on orders over $250.
Alpha Dog Food
Alpha Dog Food specializes in bulk orders of pet food with bags of up to 120 lbs. You can earn a 10-20 percent discount on your first order when you sign up for their email list, plus get 20% off your order when you sign up for a pet food subscription.
Grandma Lucy's
Grandma Lucy's offers artisanal freeze-dried pet food and treats that would be suitable for an emergency situation. Through their Frequent Diner program you can get a 13th pet food product when you purchase 12 other products.
Only Natural Pet
Only Natural Pet has several freeze-dried and dehydrated food options that would be great for your pet's emergency kit. Get free shipping and save 15% on your first order when you sign up for their mailing list, or try some of these promo codes.
Discounts on pet survival kits, vests, and carriers
If you're a hardcore survivalist or even just an everyday prepper, you've probably got a go-bag prepped for your and your family. But, it's also crucial to have supplies ready to care for your pet in the event of an emergency, to carry them if walking long distances is too difficult, or to let them carry their own supplies. These sites offer survival and first-aid kits, vests, and carriers for your pets:
Stealth Angel
Stealth Angel offers deluxe survival kits for both cats and dogs. Sign up for their mailing list to receive special offers and information.
Emergency Kits
Emergency Kits has a PetPack available for dogs and cats for $29.99, $10.01 off the normal retail price.
Survival Kits Online
Survival Kits Online sells an emergency kit for cats specifically. Sign up for their email list to receive special offers, plus get free shipping on orders of $75 or more.
Emergency Go Bags
Emergency Go Bags has a deluxe survival kit that can accomodate two dogs for at least three days. Sign up for their mailing list to receive coupons and special offers plus a free emergency preparedness guide.
More Prepared
More Prepared offers an emergency pack for cats in addition to their other survival gear. Join their email list to receive news and special offers.
Duluth Trading
Duluth Trading lists a portable first-aid kit for pets that's currently only $6.99 on clearance. Plus, find Duluth Trading promo codes here.
Ray Allen
Ray Allen has a line of vests and harnesses for dogs including attachable pouches so your dog can carry some of their own supplies. Save $15 off your first order of $100 or more when you sign up for their mailing list, or skip the list and use one of these codes.
K9 Sportsack
K9 Sportsack offers front-facing backpacks for carrying your dogs. When you visit their website, you can spin a virtual wheel for the chance to win a discount on your order. Some of their profits also go to helping animal shelters and rescues. Get up to 20% off your purchase here.
Discounts on emergency medications for pets
You probably won't be able to find pet medications easily if an emergency strikes, so be sure to keep a stockpile of your pet's medicines just in case. These sites offer discount medications:
1-800-PetMeds
1-800-PetMeds is an online pet store that offers a large selection of medications. They regularly have deals, like their current 20% off discount when you use the code: SAVE20 and free shipping on orders over $49. They also offer a contest when you share your photos on Instagram with the hashtag #1800PetMeds.
PetCareRx
PetCareRx is another online retailer with a wide variety of pet medications. Sign up for their mailing list to receive a special discount on your first order. You can also receive 20% off flea, tick, and heartworm prescriptions using the code: EXTRA20. Plus, sign up for their PetCareRx Points Program to receive $3 back on every $100 worth of purchases.
VetRxDirect
VetRxDirect is an online discount pet medications retailer. Check back with them for regular promotions like their current deal for 10% off orders when you use code: SPRING18. You can also find dollar-off promo codes here.
Allivet
Allivet is an online discount pet pharmacy that also offers some other pet care products. Join their Rewards Program to save $5 on every $250 you spend. Get up to $10 off with these codes.
Pet Rescue Rx
While Pet Rescue Rx doesn't offer any specific deals or promotions, this pet medications retailer donates 100% of their profits to the rescue group or animal shelter of your choice. Sometimes doing a good deed can feel just as good as saving money!
Preparing pet identifications and papers for emergencies
One of the most crucial things you can get for your pet is an ID tag or collar. If your dog gets lost, the right ID can help other take care of them and, ideally, return them to you. It's also a great idea to keep a paper or digital copy of their vet records on hand. These sites offer
dogIDs
dogIDs makes identification tags and personalized collars for dogs, plus stocks other helpful pet supplies. Sign up for their mailing list to get 10% off your first purchase, or 15% off here.
My Pet DMV
My Pet DMV creates custom wallet-sized and key-chain ID tags that look like your state's driver's license. Save 10% off your order when you sign up for their mailing list. Plus, their items ship for free and you can create your own custom design for free. More Pet DMV coupon codes here.
PetHub
PetHub is an app that creates a custom QR code for your pet that others scan if your pet becomes lost. Their basic subscription is free, while the premium subscription costs $5 per month, $39 per year, or $149 for a lifetime. Both plans help others contact you when they scan your pet's code, and the premium plan sends you an email with a GPS location when your pet's code is scanned.
Avid ID
Avid ID offers identification tools including microchips and collars. You can purchase a lifetime subscription to their PETTrac tracking software for as little as $19.95 and receive a discount if you register three pets.
Pawprint
The free Pawprint app creates digital medical records, instructions for care, reminders, and cute photos. They contact your veterinarian for your pet's records and make the data accessible from your phone.
ASPCA Pet Safety App
The free ASPCA Pet Safety App app that allows you to store information and vet records for your pets on your phone. They also have an in-app step-by-step guide to help you in the event that you lose your pet and a feature that gives you tips for keeping your pets safe during a natural disaster.
IHeartDogs
On IHeartDogs, get two free pet emergency stickers for your home from them when you pay shipping costs. Stickers can be placed on your house to let emergency workers know which pets are in the home so they can search for them.
Useful courses for pet emergency preparedness
It's especially helpful to have some basic knowledge about medical care for your pets since you might not be able to Google it or ask a vet if something bad happens to your pet during an emergency situation. These courses offer a solid overview of the things you need to know:
Red Cross
The Red Cross provides a 35-minute online course for cat and dog first aid which includes information relevant to emergency situations. You can also download their free Pet First Aid app as an on-the-go reference.
Udemy
Udemy offers a number of online courses like this Dog CPR and First Aid class. New students can get their first class for $19.99 with thousands of classes to choose from. Find Udemy promo codes here.
First Aid for Pets
First Aid For Pets has a blog, free courses, and other online resources to help you learn the basics of medical care for your pets and tips for handling emergency situations.
FEMA courses
FEMA offers the free Animals in Disasters: Awareness and Preparedness interactive web course for animal owners and others to help you learn to care for your pets in the event of a disaster situation.
ProPetHero
ProPetHero holds a comprehensive online pet first-aid course with a certification that's valid for two years for $49.95. However, if you're looking for a free option, they do have a series of first-aid and CPR videos.
Free checklists for pet emergency preparedness
These are free checklists that you can print out to make sure you've got everything you need for your pet in the event of an emergency:
Our animal friends are important members of our family, so it's critical that we make plans to care for them in case of a disaster situation. These tips can help you do just that while staying within your budget.
If you'd like more useful advice and tips for saving on everyday purchases, be sure to keep up with the Dealspotr blog. Plus, check out the Dealspotr homepage for discounts on thousands of products and services.
Get each week's best deals from Dealspotr in your inbox
This guide was published on June 7, 2018
, and last modified on June 7, 2018
.
Stores related to this article:
1-800-Petmeds
,
PetSmart
,
MyPetDMV
,
Dogids.com
,
Entirely Pets
,
Duluth Trading
,
Allivet
,
K9 Sport Sack
,
Ray Allen Manufacturing
,
PetCareRx
,
Amazon
,
The Ready Store
,
Pet Mountain
,
Only Natural Pet
,
Petco
,
Jet.com
,
PetFlow
,
Chewy
,
VetRxDirect
,
Udemy
,
Pet Valu