Meet Everlane's New Recycled Outerwear Line + Additional Brands Making Clothes From Recycled Materials
About the Author
Dealspotr Marketing Coordinator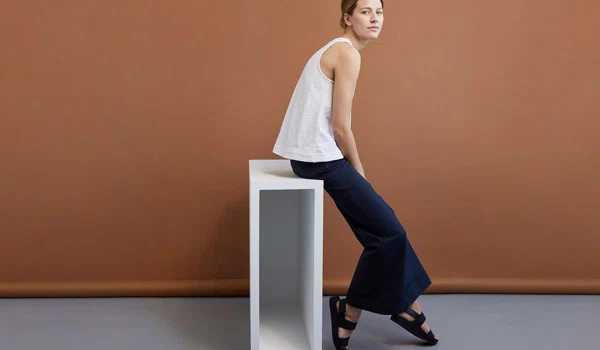 With the rise of global warming awareness and sustainability movements, it's no secret that trash and pollution are problems at hand. In fact, in the 10 minutes, I spent reading about Everlane's new line of outerwear made from recycled plastic, over 10 million plastic bottles have been made worldwide. There are steps we all can take to make our daily routine more sustainable and many companies are doing their part to make their business greener.
ReNew
That brings us to Everlane's newest collection: ReNew. On Oct. 18, the brand announced that because of the large amount of plastic already on the planet – 8 billion tons, to be exact – they're committing to "no new plastic in [their] entire supply chain by 2021." The ReNew collection is just the first step. Founder Michael Preysman explained in his letter to customers that packaging for products is the biggest culprit when it comes to plastic waste – over 161 million tons per year. Here's how the company plans to clean up its supply chain:
Replace all synthetic fabrics with renewed materials.
Replace all virgin plastic poly bags with renewed versions.
Eliminate all single-use plastics from offices and stores.
The line launches Oct. 24 and will feature six puffer jackets, four fleece pullovers, and three durable parkas. You can sign up for the waitlist here.
Can't wait? Here are some other clothing brands currently selling products made from recycled materials.
Other Sustainable Brands
Marc Skid
Marc Skid sells just one thing: underwear made from organic Pima cotton and a recycled water bottle. Pima is a generic term for the finest cotton material on the market, and it's also known as "cashmere cotton." Pima cotton only makes up 2% of cotton used worldwide and is more sustainable because of the lack of pesticides. To offset the plastic production worldwide, the brand created Repreve, a recycled polyester made from plastic water bottles, for the waistbands.
Check out any current deals or promotions for Marc Skid.
Rothy's
This Instagram-famous brand is making its shoes from recycled water bottles. Since day one, Rothy's has repurposed over 17.5 million water bottles. The shoe is machine-washable, comfortable, lightweight, carbon-free, and even offers designs for kids. Even better news? Duchess Megan Markle is a fan of their stylish flats. The shoes come in four styles you'll love: The Flat, The Point, The Loafer, and The Sneaker.
Check here for any current deals or promotions for Rothy's.
PelaCase
Meet your new favorite phone case. PelaCase is 100% compostable. Say what?! The innovative plant-based material is made from Flaxstic, a compostable bioplastic elastomer and flax straw material, that's designed for industrial or backyard composts. The natural specks in the case are flax shive pieces, which provide natural shock absorption.
Check here for any current deals or promotions for PelaCase.
Recover
T-shirts made from 100% recycled bottles, anyone? Recover takes 8 recycled plastic bottles and melts them into yarn that is used to make their t-shirts. They offer products for men, women, and children, along with various accessories. You can even make company t-shirts with Recover. The brand also partners with co-ops in Haiti and Guatemala to create sustainable jobs and living wages for their workers.
Check here for any current deals or promotions for Recover.
Tonlé
Tonlé sees fashion differently, from the way its made to the way its worn. As a zero waste and ethical fashion brand, their biggest mission is to reduce waste generated by fast fashion and large factories and to change the way business is done. Tonlé even partners with Greenstory to quantify the impact of purchases, i.e. a Tonlé t-shirt can save 2,700 liters of water. The brand offers women's dresses, jackets, tops, bottoms, jewelry, and accessories, all with a minimalist aesthetic.
Check here for any current deals or promotions for Tonlé.
Matt & Nat
Matt & Natt is first and foremost a vegan brand, but sustainable materials are sourced in the designs, like recycled nylon, cork, and rubber. While the faux leather is made from polyurethane and PVC, the lining is made of 100% recycled plastic bottles. The popular accessory brand offers a distinct line of handbags, small leather goods, shoes, men's accessories, and lifestyle products like sunglasses and soy candles.
Check here for any current deals or promotions for Matt & Nat.
G-Star Raw
This denim brand built itself on innovation and reducing the impact of its garments. Via a combination of a responsible supply chain, sustainable product, and sustainable operations, G-Star Raw was able to create the most sustainable denim on the market. In 2016, 28% of G-Stars cotton was sustainable and the brand's goal is to reach 100% by 2020.
Check here for any current deals or promotions for G-Star Raw.
Titania Inglis
If you're looking to be more sustainable at your wedding or a formal event, Titania Inglis has the dress for you. The garments are designed to be visually striking, but easy to wear. Each garment is sewn in a small, family-owned factory in New York from low-impact fabrics, including dead stock wool from local factories.
Check here for any current deals or promotions for Titania Inglis.
Before You Shop
It's always amazing to purchase the most sustainable option on the market to lower your carbon footprint. So if you're looking to make a new purchase, have you considered a second-hand garment? Check out some of our favorites on the market.
Get each week's best deals from Dealspotr in your inbox
This guide was published on October 22, 2018
, and last modified on October 22, 2018
.