30 eCommerce Websites That Already Accept Apple Pay (Updated 2018 List)
About the Author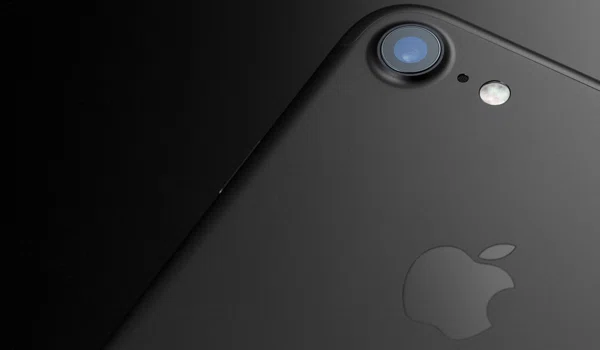 Apple Pay is already becoming popular as a way to pay for items on your phone, such as during checkout in a store or on various mobile apps. But, did you know that you can also use Apple Pay from your MacBook to while shopping on websites? All you need is to setup Apple Pay on your MacBook then use the Safari browser, and you can checkout simply by using your fingerprint on your MacBook. Apple Pay is a super fast and convenient way to pay for goods online, plus its more secure because you're never sharing your credit card information with any vendors.
What's Apple Pay?
Apple Pay is becoming a more and more popular way of purchasing items. It's arguably the biggest contactless payment method on the market at the moment. Contactless payments are great because you don't have to worry about carrying your credit/debit card with you or going through a lengthy chip transaction. Contactless payments are usually a tap or touch away from being completed.
The iPhone's version of contactless payment, Apple Pay, comes preloaded on all Apple devices. You'll actually be prompted to set it up when you're running through your device's initial setup process.
Apple Pay is pretty easy to use, and allows you to make secure purchases in stores or online. You can even send friends and family money just like PayPal, only you can do it through a text message. It's faster than using a credit or debit card for virtually every transaction.
Apple Pay also works in many apps, like Lyft and Airbnb, so you can make a transaction through an app safely and quickly. When you use Apple Pay, there's no transaction information that is kept after the purchase. No card information will be linked to you, thus minimizing the chance of identity theft.
It's easy to use from your Apple Watch or iPhone. But did you know you can also Apple Pay from your Mac?
Apple Introduces Apple Pay for Mac Laptops
While in-store shopping is still favored most by teens, especially when shopping for clothing, online shopping on a laptop or desktop is still a popular way to purchase (especially for Gen X).
Apple has recently announced that many retailers will now give the option of Apple Pay by using your Mac. However, much like the 2017 release of the iPhone 8 and iPhone X, you will need Safari to use it. You'll also need the new MacBook Pro with Touch ID.
If you don't have this yet, however, don't worry. You'll be able to complete your purchase using Apple Pay on your eligible iPhone or Apple Watch - more on this below.
Now that you can Apple Pay from your Mac, it's become the best way to lounge in bed and have an online shopping day. And all you'll need to set it up are a few quick steps.
How to set up Apple Pay
On Your Macbook Pro with Touch ID
If you have the MacBook Pro with Touch ID, you'll start out in your System Preferences. Select Wallet & Apple Pay. Once you tap Add Card, you'll be prompted to add your card info. This will most likely be one of the last times you have to enter your card info online, so make it count.
Then, your bank or card issuer will have to verify your info to make sure you're able to add your card to Apple Pay. If not, they'll ask for more info. Once you're approved, you're able to start using Apple Pay right away.
On iPhone, iPad, and Apple Watch
As mentioned above, you're still able to complete Apple Pay transactions on older Mac models without built-in Touch ID. You just have to sign up using your iPhone, iPad, or Apple Watch.
Once you've found the "Add Card" section on each device, the setup instructions are generally the same. But finding the right starting point can be hard.
On iPhone: Go to the Wallet app and click the blue "+" button. Follow prompted instructions from there.
On iPad: You'll need to go to Settings, and then "Wallet & Apple Pay." Tap "Add Credit or Debit Card," and follow instructions.
On Apple Watch: Open the Apple Watch app on your iPhone, and go to the "My Watch" tab. Tap "Wallet & Apple Pay," and then add your card.
How to Use Apple Pay On Your Mac
Certain stores accept Apple Pay with no problem. You won't even have to create a store account, username, password and everything else that usually comes with processing an online payment.
While shopping on your Safari browser at a participating Mac Apple Pay retailer (more on those below), you'll have the option to use Apple Pay when you're checking out.
It'll be self explanatory when you see the Apple logo and a big button to use Apple Pay as an option. Once you click on that button, you'll see your payment data pop up. Use the Touch ID on your Macbook Touch Bar to complete your purchase.
If you don't have the newer version of Mac that includes the new Touch Bar, you can use Apple Pay, you'll just have to use your iPhone or Apple Watch for the Touch ID portion of the purchase.
On your iPhone, go to Settings, and then Wallet & Apple Pay. Turn on Allow Payments on Mac, and you'll be all set to check out.
Online Stores That Accept Mac Apple Pay
While Mac Apple Pay is rather new, there are already quite a few stores accepting the form of payment. Of course, competing payment options like Amazon Pay make it so you can't use Apple Pay when you're shopping around on Amazon and other sites.
Nevertheless, we've come up with a complete list of online stores and companies that are guaranteed to accept Apple Pay from your Mac.
Conclusion
Apple Pay is slowly but surely taking over the contactless payment world. It's just so much easier than sliding a card and going through all the steps it takes to purchase an item. As Apple Pay in general grows, so will the ability to use it on your Mac at most retailers.
Watch this list grow larger and larger as being able to use Apple Pay from your Mac takes off.
Get each week's best deals from Dealspotr in your inbox
This guide was published on February 7, 2018
, and last modified on February 7, 2018
.
Stores related to this article:
Hotels.com
,
Squarespace
,
GameStop
,
BigCommerce
,
Target
,
Sephora
,
Nike
,
Amazon
,
Adidas
,
HSN
,
Topshop
,
Staples
,
Groupon
,
Reebok
,
Coach
,
GrubHub
,
Office Depot
,
Kohl's
,
Wayfair
,
Stripe
,
Orbitz
,
Apple
,
B&H Photo