Tips and Tricks for Saving Money at Dollar General
About the Author

Dealspotr is the world's largest and most reliable database of promo codes and deals online. We're the leading shopping social network serving brands, influencers, and consumers.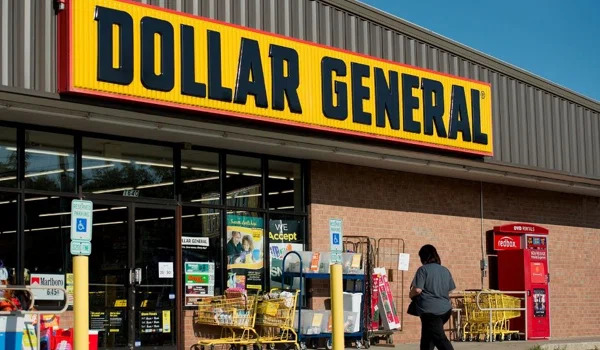 Sticking to a budget and saving money is crucial to successfully running a household these days. In today's economy, every dollar counts and people are constantly looking for ways to save as much as possible on everything, including shopping. Therefore, we decided to dedicate an entire article to show you how you can cut your shopping budget with Dollar General coupons and penny deals.
In 1955, Dollar General store opened its doors to customers and offered everything for less than $1. The retailer has changed a lot since the early days, and six decades later, Dollar General became the largest small-box discount retailer in the US with more than 12,000 stores. The reason behind their success lies in their dedication and commitment to helping people save money while shopping. 
They always understood that families were looking for ways to stretch their budgets further. Therefore, they offer competitive prices on national brands and provide a few amazing ways to save money, including Dollar General Coupons and Dollar General Penny Deals. 
Dollar General Coupons
Dollar General represents itself as a "discount" store, offering cheaper prices than their competitors such as Target and Walmart. However, customers can save even more money with Dollar General coupons.
Dollar General has their own store coupons and accepts manufacturer coupons from any source (both insert coupons and printable coupons). You can use two coupons per item, but one must be a Manufacturer Coupon and the other the Dollar General Coupon. When you are using both coupons on one item (which is called stacking) you are saving the most money.
Dollar General Coupons come from a variety of sources, including magazines, newspapers, product packaging, direct mail, in-store coupon boxes and print-at-home (the internet). They are marked with their logo and come in two types:
Digital Coupons

Paper coupon

s
Digital Coupons
Back in 2014, Dollar General introduced its Digital Coupon program that saves time to their customers. Anyone can have a digital coupon account and you don't even need a smartphone to join the program.
Digital coupons enable you to access the best savings at Dollar General without clipping or printing. All you have to do is sign up via mobile phone or desktop computer. You can also sign up using their smartphone application (which you need to download) or at a checkout in the store (you'll have to finish your registration online).
Once you are signed up, you need to log into your account and access digital coupons at DollarGeneral.com/Coupons. It's important to note that Dollar General digital coupon offers are tailored based on your shopping history, which includes your favorite products and categories.
Once you find the desired item, select the available offer and add it to your account and the coupon will be activated immediately. At the checkout, simply type your phone number into the pin pad to redeem the offer. Redeemed coupons are shown on the printed cash register receipt and your digital receipt. Also, you'll receive the digital receipt of your purchase via email or a text message.
There's no limit on the number of coupons you can load to your account. However, some coupons will have limits on the number of times they can be redeemed.
Printable Coupons
Apart from Digital Coupons, Dollar General offers fast and simple online access to printable coupons as well. Just go to Print at Home coupons and search through categories to find the deal you like.
After that, click "Clip Coupon" and scroll to the top of the page and click "Print Coupons" button. The number in parenthesis will tell you the number of coupons that are clipped out for you. Now all you have to do is go to any Dollar General store, purchase the item and show the coupon.
You can look for printed coupons for Dollar General in places such as weekly savings ads, magazines and newspapers. All these coupons are acceptable as long as the expiration date is valid and the barcode is scannable.
Manufactured Coupons
All coupons that are not labeled as a DG Store Coupon in the Digital Coupon Gallery are digital Manufacturer Coupons. Moreover, the majority of DG digital coupons are actually manufacturer coupons.
Manufacturer DG Digital Coupons can't be combined with other type of Manufacturer coupon for the same product in a single transaction. 
Therefore, keep in mind that the manufacturer digital coupons can't be stacked with paper manufacturer coupons. So if there is a conflict between Mobile Coupon, Print Coupon and DG Digital Coupon for the same product, the first applied will count, while the rest will have no value. 
Mobile Coupons/Text Message Coupons
Dollar General stores accept mobile and text coupons as well. The coupons need to have a valid Dollar General promotion code, along with a valid expiration date. These coupons must be provided by Dollar General and they do not accept mobile and text coupons from other stores.
In most cases (unless otherwise specified) the coupons can be combined with one Manufacturer Coupon. To receive promotional offers, simply sign up for DG mobile text alerts and send text "SIGNUP" to 34898.
Weekly Coupons
A great way to save money at Dollar General store is to shop during promotional Saturdays when they offer $5 off your $25 purchase. You'll need to have a coupon to get the discount which is valid for one day, usually Friday or Saturday. You can use only one per transaction, so it's smart to do multiple transactions while the offer is still valid.
This coupon counts as the Dollar General coupon, so you can stack it only with the manufacturer coupon to save even more money.
Sometimes, you'll notice $2 off $10 coupons as well. However, these coupons are offered on weekdays and are not as frequent.
eCoupons
We already discussed the most popular rebate apps, such as Ibotta, that help you save more money while shopping. Dollar General also supports these apps and you can redeem money on top of Dollar General coupons.
For more information, read our article that explains everything you need to know about rebate apps.
Coupon Overage
Dollar General doesn't provide cash back if the coupon value is more than the item you would like to purchase. Instead, they offer overage, which means that the remaining value is applied to the balance of the transaction. Simply put, you can use the overage to reduce the price for other items in your cart.
So for example, if the price of yogurt was $2, and you had coupons worth $5, your total bill will be reduced by $3 (provided that you are purchasing other items). Therefore, if you know that you'll have overage, you should include other things in your purchase to make the most of your money back.
Please note that you can't get cash back, gift cards, phone cards or any pre-paid money.
Dollar General Coupon Policy
Before using coupons, it's important to learn Coupon Policy and avoid wasting valuable coupons that can help save money. Therefore, we gathered the list of do's and don'ts.
Dollar General accepts coupons that meet following requirements:
Must be original (photocopies are not accepted and will be denied)
Must have a valid Dollar General promotion code or scan-able barcode
Must have a valid and visible expiration date
There is always a purchase requirement with free item offers
You can use two coupons max – one must be a Dollar General Coupons and the second must be Manufacturer Coupon
Dollar General doesn't accept:
Photocopied and expired coupons
Coupons without scan-able barcode or a Dollar General promotion code
Coupons without valid expiration date
Manufacturer coupons without "remit to:" address on the coupon
Coupons from other retailers
Now that you know everything about Dollar General Coupons, it's time to move on and discuss the next best thing.
Dollar General Penny Deals
Dollar General penny deals are items that usually follow the 25/40/50/70/90% discount pattern, and 2-3 weeks later they are marked a penny in Dollar Genera's price system. Therefore, with a little luck and knowledge, you can find items priced at $0.01 in Dollar General Stores.
However, finding Dollar General penny deals is easier said than done. First, you need to know the codes of the products. The most important codes are:
SU = Summer
SP = Spring
FA = Fall
WI = Winter
13 = 2013
14 = 2014
15 – 2015, and so on…
So for example, if the code shows WI12, that item was from Winter 2012. This code tells you approximately when the item was originally set out for sale.
Another thing to keep an eye on is the Pink Dot as these items usually represent Dollar General penny deals.
So in a nutshell, you should look for a combination of a code from the prior season along with a pink dot symbol.
Once you find Dollar General penny deals, simply place them in your cart and go to the checkout. If you encounter any problems (for example, cashiers or managers refuse to sell their penny items), remind them about the store policy that states that once the item is in your cart, they MUST sell it to you. 
Tips about Dollar General Penny Deals
What might be a penny deal at one store, may have a different price at another store in the same region or area.
Prior to penny shopping you need to familiarize with known penny items. Do your research and increase your chances of getting an item for $0.01.
9 out of 10 times the cashier will tell the customer that they are not allowed to sell penny items, which simply isn't true. Therefore, learn your shoppers' rights and the store's policy.
Takeaway Notes
Dollar General is a great place to save some money while shopping. By using Dollar General Coupons and Dollar General Penny Deals you can cut your shopping budget significantly. To further maximize your savings you can use rebate apps that offer cash back.
Get each week's best deals from Dealspotr in your inbox
This guide was published on December 1, 2016
, and last modified on December 1, 2016
.