Walmart, Target & Costco: Which Offers the Cheapest Prices, Customer Service, and Deals?
About the Author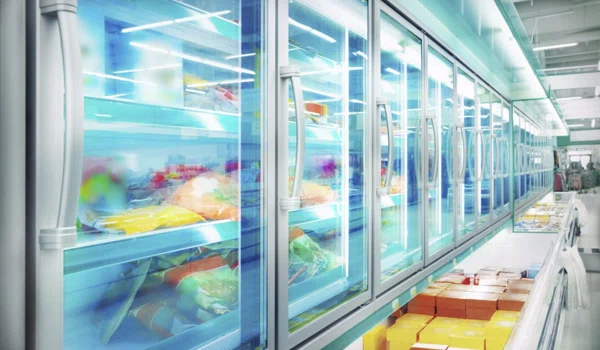 You're a busy person. Whether it's a hectic work schedule, a hungry family, or a booked personal life that takes up your time, you need to use your hours wisely.
So, when it comes time to do your shopping, it's important to know where you can go to get the most items checked off your list for the lowest price. You may be a bulk shopper or an as-needed user, but you still want the best deal for your time and money.
To help you get the most out of your shopping experience, we've put together a comparison of three of America's favorite superstores: Target, Walmart, and Costco.
"Save money. Live better."
I think it's safe to say that Walmart is best known for two things: humorous encounters and incredibly low prices.
Though it's always great to get a laugh out of your shopping experience, most people would find the low pricing to be most important. So, when you make a trip to Wally-world, what should you expect?
Pros
Cost: Walmart has an incredibly large number of stores worldwide, which allows it to sell products for less. Whether you are looking for clothes, food, hardware, or paper goods, you'll often find a great deal.

Quantity: Walmart offers several quantity sizes for most items. If you want to stock up, you can buy the larger size. Or, if you only need a smaller amount, you can find that, too.

Rollbacks: When Walmart gets a discount on a product or has an overabundance in stock, it offers rollback discounts. Some rollbacks last for a day, others for weeks. You just have to look for what is available.

Deals: Walmart accepts manufacturer coupons, though it does not allow coupon stacking. It offers daily savings promotions, which can be found on its website. It also offers price matching deals, though you'll want to check the policy to be safe.
Cons
Experience: If you have ever shopped at Walmart, you know the low cost is reflected in the store, customer service, and overall experience. Many of these superstores tend to be dirty and dingy. Customer service can be lacking and you may not leave completely satisfied.

Quality: I'm sure you've heard it before, but you get what you pay for. Like many superstores, Walmart offers a generic brand that is usually the cheapest option, in every sense of the word. These products are usually low-quality and unappealing, so it may be better to spend a little extra to get the better brand anyway.
You are no stranger to that red bullseye. When you need quality goods, affordable prices, and a Starbucks drink to keep you company while you shop, you turn to Target. This superstore is usually slightly more costly than Walmart, yet it continues to attract customers. Why do shoppers continue to visit Target when they can go to Walmart?
Pros
Cost: Though Target doesn't offer prices that are consistently as low as Walmart, both stores are often comparable in cost. You may spend a little extra, but you will generally get more for your buck in quality.

Experience: Target offers a rich, positive experience for many shoppers. These stores are usually clean, bright, uncluttered, and offer positive customer service encounters. Many Targets include in-store Starbucks shops, which creates a pleasant coffee aroma for your trip.

Quality: Target also offers a generic brand that is a cheaper option for customers. Unlike Walmart, these products are usually good quality and offer a valuable alternative for name-brand items.

Quantity: You can also get multiple items in a variety of sizes to fit your needs. Buy a lot or only get a few, it's up to you.

Deals: One of the best deals Target offers is the ability to stack your coupons, which allows shoppers to use multiple coupons during a single transaction. New deals are offered every week and can be found in-store or on Target's website. If you are a price matcher, don't worry! Target offers price matching with these guidelines.
Cons
Cost: As we said earlier, items can cost more at Target than at Walmart. If you don't have the time or interest to look and wait for promotions or coupons, you may want to go to Walmart instead.

Availability: Most Targets are smaller than Walmarts and don't offer as many items. Depending on what you are looking for, you will get a larger selection of products at Walmart.
If you like to buy in bulk, no store is better than Costco. These warehouse superstores offer a wide variety of items in quantities you won't find anywhere else. Buying in bulk can save you a lot of money, but the membership cost might turn you away. So, what do you need to know about Costco?
Pros
Cost: Though your receipt might be higher at Costco, you will save more per unit than you will at Target or Walmart. You will probably save more in time and travel costs, as well, since you won't have to replenish your stock as often as before.

Quantity: If you went to Walmart or Target and tried to buy 50 rolls of paper towel, you would probably empty the shelves. At Costco, bulk is the focus. You can buy enough food, paper products, and tools in one trip to last you months.

Quality: Like Target and Walmart, Costco offers generic products for a lower cost. These products may not be quite as good as the branded items, but it still offers good quality options.
Cons
Membership: Costco uses the cost of its annual membership fees ($55/year) to offset the discounts it offers on its products, but the additional costs and requirements can be a deterrent. If you only visit the store once or twice a year, you will end up paying more in fees than you're saving. And if you forget your membership card, good luck getting into the store. Costco memberships are a requirement to even walk into the warehouse.

Quantity: If you're a bulk shopper, Costco is great. But if you only want a small amount of a product, you'll have to look elsewhere. Many shoppers will use this store for their bulk shopping and plan additional trips for the items they only want a few of. Are the savings worth the hassle? It's up to you.

Deals: Though Costco offers monthly deals for its members, it does not offer price matching options or accept manufacturer coupons.
In conclusion...
Now that you know a bit more about each store, which should you choose for your shopping?
As you've seen, each store has its specialties and attributes. All three can be great places to shop, but some may be better for specific situations. As you decide which you should visit, ask yourself these questions:
Are low prices your top priority? Try Walmart. You may not get products with the highest quality, but you'll be able to save without becoming a Costco member or trolling for deals.
Are you willing to spend a little more for better quality? Go to Target. If you're a savvy shopper, you'll be able to find deals and coupons that could save a little money along the way.
Do you frequently buy in bulk? Do you want to? Costco is the way to go. You'll save money and be able to stock up in one trip instead of spending time and money on several smaller trips, though you may have to shop separately for items you don't want in bulk.
Get each week's best deals from Dealspotr in your inbox
This guide was published on September 15, 2016
, and last modified on September 15, 2016
.