What is Dealspotr?
About the Author

The best community for finding and sharing deals.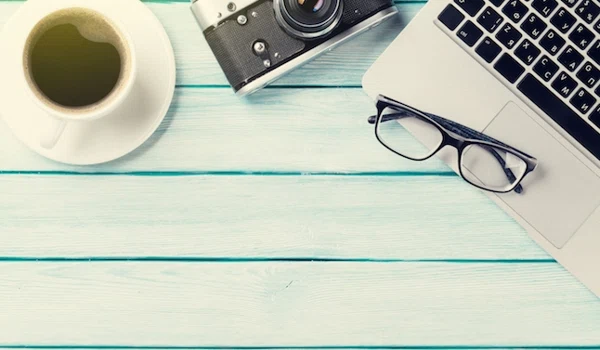 Since launching in late 2015, we've saved shoppers over $15 million. How? We've not only created the most advanced real-time deal sharing platform on the internet, we also reward our members for posting only accurate deals, coupons, and promo codes. The result is an incredibly accurate database of over 5 million deals, creating a Google-like experience for finding a deal for anything, anytime.
Like Google for deals
Google is amazingly good at finding you the web page you want. Our goal with Dealspotr is to bring you that same experience, but for deals. There are tons of deals posted on the internet everyday, but they are disorganized, posted on thousands of sites, they expire quickly, have fine print and exclusions - the bottom line is it's hard to find the exact deal for something, when you want it. With Dealspotr, we're tackling the ambitious goal of creating a complete and up-to-date database of all the best deals online, everyday. This means Dealspotr contains and organizes information about tens of thousands of new deals everyday, and we keep that information updated in real-time.
Crowdsourced and community-based
The engine behind Dealspotr is our community. We're a crowdsourcing platform, so like Wikipedia, Reddit, or Airbnb, anyone can post, edit, and curate the deals you see on our site. Our members are deal hunters, couponers, frugal lifestyle bloggers, and shoppers just like you. We all work together to make Dealspotr the best place to find deals, so we can help more people save more money.
Gamified, and social
Dealspotr is a great place to connect with other people who love deals. Posting deals with us is just plain fun, some may even call it addictive - you earn points, build reputation, have daily tasks to complete, and more. Post deals that other members like and your deals can go Hot or On Fire, earning you reputation for being a top deal spotter.
Rewarding
One important way we're different from other deal sites is that we reward you for contributing to the community. Why share deals for free on other sites, when you can earn extra shopping money on Dealspotr? If you're tired of completing surveys for pennies, try sharing deals on Dealspotr, you can earn rewards faster, and you're directly helping other people save money at the same time. Also, if you're a blogger or social media influencer, you can collaborate with us through our Influencer Network and get access to paid projects and cross promotional opportunities.
Just for you
Sick of scrolling through pages of deals you'd never be interested in? Dealspotr has an advanced personalized deal feed that shows you deals based on your interests and favorite brands. You can even follow deal bloggers and top extreme couponers to see what deals they're reposting to their feeds each day. It's like your Facebook news feed, but for deals. 
Sounds cool, how do I get started?
Step 1: Create an account and login.
You'll need an account to enjoy the best aspects of Dealspotr. Sign up with Facebook or email.
Step 2: Complete your new user checklist.
Once you register, you'll see your new user checklist ("Complete your account setup"). Complete these tasks to familiarize yourself with Dealspotr and how the basic functions, like posting deals, liking, and saving.
Step 3: Customize your feed by following stores and interests.
On Dealspotr, you get a personal feed, updated in real-time with deals that match your interests and favorite brands. Follow additional stores and interests to fine-tune your feed and keep up with all your favorite deals.
Step 4: Be social, like deals, follow people, send your appreciation in comments.
Dealspotr is a social network for people who love deals. If you find a deal you love, hit the thumbs up button to like it and say thank you to the person who posted it. People also love being followed, so hit the subscribe button next to their name to keep up-to-date with their latest deals.
Step 5: Save deals to easily find them later.
Deals expire quickly, so we created an easy way for you to create reminders to use the deals you find on Dealspotr. Just hit the thumbtack icon to save any deal to your saves, and we'll remind you the day before it expires.
Step 6: Post and validate deals to earn your first gift card.
On Dealspotr, you earn points for adding and editing deals. Join the thousands of other members to edit our database each day to ensure we have only the best, most accurate deals on display for shoppers, saving everyone time and more money. You can cash out your points for e-gift cards.
Step 7: Get to know people in the forums.
On Dealspotr, you can meet other people who love to save money and find great deals. Drop a note in the Meet & Greet forums to introduce yourself, get help in the Feedback & Bugs forums, or just chat in on Random boards. 
Step 8: Refer friends to earn even more.
Share your personal Dealspotr referral code to refer friends, family and followers to join Dealspotr. You earn a nice commission when they first join, plus a percentage of the points they earn over the lifetime of their accounts. Refer actively, and engage and promote your referrals - this is a great way to build up points! 
Step 9: Apply to become an Influencer.
If you run a blog or have a social media following, apply to become an influencer in our Influencer Network. You'll gain special perks available only to influencers such as increased earning power and added visibility and links on Dealspotr. 
Get each week's best deals from Dealspotr in your inbox
This guide was published on October 1, 2016
, and last modified on October 1, 2016
.