10 Tips for Getting the Most Out of SavingStar
About the Author

Dealspotr is the world's largest and most reliable database of promo codes and deals online. We're the leading shopping social network serving brands, influencers, and consumers.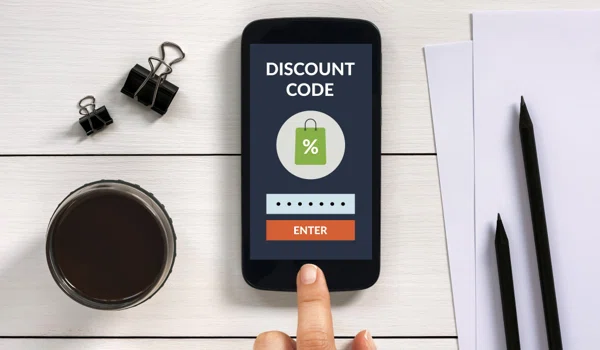 SavingStar is the first national, digital grocery eCoupon service that helps customers save money on their groceries and online shopping. With over 7 million members, 60,000 participate stores and over 100 retail chains, we believe that this eCoupon giant deserves its own guide.
With that being said, we've decided to help you find the best deals and save even more money while using SavingStar. But first, let's introduce this rebate app to our readers who are not familiar with it.
How SavingStar Works
As we already know, SavingStar is a paperless way of saving money on everyday items. Simply put, customers are able to redeem money for items that are offered by SavingStar. In fact, SavingStar works quite similarly to other rebate apps, with one exception that we absolutely love – you don't have to answer, read, or watch anything to activate the offer. You just simply click on the offer to mark the rebate that you are interested in.
To start using this amazing service, you'll first have to sign up. Once you have your own account, you can choose the stores where you usually shop. For some stores you'll have to register your drugstore or grocery loyalty cards on SavingStar, while for most stores you will only have to save the receipt.
Next, you should browse the coupon listings, find the item you would like to purchase and click on it. Their program will compile a list that you can print out and use in the store. If you don't want to bother with printing, then download their smartphone app (available for both Android and iOS) that you can use while shopping.
Stores with loyalty cards: When you check out, the cashier will scan your loyalty card and the store will notify SavingStar about your purchase. Your savings will be automatically added to your SavingStar account within 2 weeks. It goes without saying that the discount will not be taken off your bill and you'll pay the full price at the store.
Stores without loyalty cards: Submit the receipt through the SavingStar website or the app and your savings will be automatically added within a short period of time (2-14 days). You can upload the receipt up to three days after the offer expires, but you must purchase the item before the expiration date of the offer.
Simply put, if you purchased the item 20 minutes before the offer expired, you have three days to submit your receipt and redeem the offer. In case you purchased an item 3 weeks ago and still haven't submitted the receipt, and the offer is still available, you are still allowed to submit the receipt and redeem your offer. However, we recommend submitting the receipt as soon as you come home from shopping, so that you don't forget to do it or lose the receipt. In addition, you'll have to scan the barcode of the item and prove that what you've bought matches the rebate.
So now that we know how SavingStar works, let's check out our top 10 tips for getting the most out of this amazing eCoupon service. 
1. You Can Redeem Offers Via Website
Unlike Checkout 51 and Ibotta, you don't need a smartphone to redeem offers – this can be done straight from your computer via SavingStar website. They even have a "Print List" feature that helps you print off a list of your selected offers -- all you have to do is find the products in the store. However, the SavingStar app is easier and saves valuable time, so make sure to download it and start using it if you have a smartphone.
Want to learn more about rebate apps? Then read our guide dedicated to rebate apps.
2. Frequently Check for New Offers
Even though most offers are released the first day of every month, we suggest checking the SavingStar app or website once a week as some offers appear on random days. In general, you'll notice new offers on Monday, Tuesday, and Thursday, so that would be an ideal time to check and reserve anything you like.
3. Reserve Your Offers
All offers available at SavingStar have a limit of activations, which means that you have to act quickly and reserve the offer before it expires. For example, SavingStar is only allowed to offer $2 off diapers to 100 users, so the first 100 people who push the button and reserve the rebate will be able to redeem the offer. And even if none of those 100 people purchase the item to redeem the rebate, no one else will be allowed to use it.
Therefore, since there is no limit to the number of offers you can add to the account, we recommend adding every offer you find interesting right away, as most offers will disappear quickly. To make sure that the offer is still valid you should scan the bar code using the SavingStar app before purchasing the product.
4. Healthy Offers
Another thing that separates SavingStar from other rebate apps is their Healthy Offers that are released every Tuesday and expire the following Monday. Healthy Offers include fresh fruits and vegetables, and each week there is a different kind of produce available, and you can choose any size and even any brand of that item. And instead of offering a fixed rebate amount, they give 20% cash back on your purchase – which is amazing!
For example, if you want to purchase 100 bananas, SavingStar will pay for 20 bananas. So instead of paying around $13, you'll pay $10.40 and save $2.60. And to show you how awesome this really is, let's compare it with Ibotta. Using Ibotta you can purchase 1 or 100 bananas and you'll still get $0.20 for the purchase. So it's easy to calculate that SavingStar's Healthy Offers give higher rebates when it comes to fruits and vegetables, especially when bulk shopping.
5. Freebies
Once or twice per month, SavingStar will post a freebie rebate, which means they'll pay you back the full price of the item (tax not included). Usually, these items are cheaper (less than $1.50) and include dish soap, candy, ice-cream, and the like. Freebies usually expire within 2 days and you can't reserve them to use at a later date. So if you see a freebie and you plan on shopping soon, make sure to get it. 
6. One or Many Rebate
A "one or many" rebate is another interesting type of rebate that is unique to SavingStar. These offers give you cash back only after you spend an established amount on products from a certain brand. You can purchase these items throughout multiple transactions until the offer expires. With that being said, you should only use this rebate if you know you'll reach the requirements before the offer expires, so make sure to check out the expiration date before activating the offer. You can track your progress via the SavingStar app or their website.
The most common "one or many" rebates will pay you $3 after you spend $12, or $5 after you spend $20. For example, we've seen "one or many" rebate offers on Frito-Lay products, where you have to spend $20 before redeeming $5.
7. Boost your "One or Many" Rebate
As we already said, to redeem "one or many" rebates you need to spend a certain amount on products from the selected brand. The boost feature, which is sometimes available, gives you the opportunity to add a specified dollar amount to help you reach your goal faster. However, to boost your "one or many" rebate, you'll have to watch a video or share your profile and offer information with the sponsoring brand. You can easily spot the boost feature – it has a rocket symbol next to the offer.
8. Use Store Coupons and Sales
SavingStar coupons are considered as manufacturer coupons and they can't be stacked with other manufacturer coupons in most stores due to their coupon policy. However, the same stores usually allow stacking manufacturer coupons with store coupons and even sales. Therefore, always be on a lookout for store coupons and sales (on top of SavingStar offers) to increase your savings. In addition, check out our website that usually contains great discounts and amazing offers that will reduce your shopping bill. To learn more about stacking coupons, read our comprehensive coupon stacking guide. 
9. Cashing Out
When it comes to cashing out, SavingStar has the lowest threshold of only $5. This is really low compared to similar rebate apps like Checkout 51 and Ibotta where you have to collect $20 before getting your money.  Once you accumulate $5, you can request to cash out and they'll send the money to your PayPal account within 24 hours. They also offer additional payment methods like Upromise, iTunes, Starbucks, and AMC Theatres gift cards, donating your money to charity, or even depositing the money right in your bank account. 
10. It's Free
Everyone can use SavingStar free of charge, and they don't even ask for your credit card number. However, you should know that they charge a $1.99 monthly fee when someone is inactive for 12 months (this fee can only be taken from your savings in the SavingStar account). To prevent this from happening, you should do one of the following things at least once per year: pick a payout, redeem an offer, or activate an offer. And if you are not going to do this regularly, then there's no point of having an account.
Takeaway Notes
Overall, using SavingStar is a great way to save money while shopping. It has some unique and amazing features, such as Healthy Offers and "one or many" rebates, and you don't have to own a smartphone to use it. In addition, its threshold limit is only $5 before you can redeem your money.
With all of this being said, we recommend using it along with other rebate apps, especially Ibotta, as they complement each other and can potentially increase your savings. 
Get each week's best deals from Dealspotr in your inbox
This guide was published on January 30, 2017
, and last modified on January 30, 2017
.