11 Tips to Help You Save Money at Sephora
About the Author

Dealspotr is the world's largest and most reliable database of promo codes and deals online. We're the leading shopping social network serving brands, influencers, and consumers.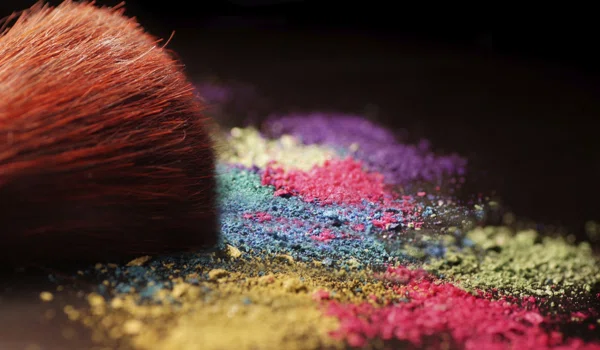 Sephora was founded in France in 1970 by Dominique Mandonnaud. The company grew into a small "empire," and was sold to a European multinational leading luxury goods group called LVMH (Louis Vuitton Moët Hennessy) in 1997. One year later, Sephora opened its first United States store in New York City, and in 2004 their first Canadian store in Toronto.
Today, Sephora has more than 2,300 stores in 33 countries worldwide (430 stores are located across North America) and employs more than 20,000 people.
Sephora has earned a reputation for being a beauty trailblazer with its entrepreneurial spirit, innovation, and expertise. Simply put – beauty is in their DNA. They offer an ever-increasing assortment of beauty products from carefully curated brands, including their own Sephora Collection.
Due to its unparalleled assortment of products in all beauty categories, Sephora has become the leading retailer of cosmetics and perfume stores worldwide. So it comes as no surprise that our readers would like to know how to save money at Sephora. Without further ado, we present you 11 useful tips that will help you save some money while shopping for beauty products at Sephora.
1. Sign Up for the Beauty Insider Program
The Beauty Insider Program is Sephora's free rewards program in the U.S. and Canada that allows customers to get points on all merchandise purchases, and redeem these points for rewards. Once you collect enough points (by making at least $100 in purchases) you can go to the Beauty Insider Rewards Bazaar and exchange the points for rewards like freebies, seasonal promotions, birthday gifts, and beauty classes.
We strongly recommend letting your points accumulate (they never expire) and collect enough points to redeem it for something you really want.
Rewards between 100-500 points are available for redemption in stores without merchandise purchase, but when shopping online, you'll have to purchase something to redeem the rewards. 750+ points rewards are only offered online and do not require a purchase – plus you get free shipping.
When you spend $350 in a year, you'll enter the VIB (Very Important Beauty Insider) Program that offers better deals and more perks, like early access to private shopping events and sales. And if you spend $1,000 in a year, you'll get VIB Rouge status that has perks like unlimited free makeovers and free 2-day shipping on all orders.
You should know that the Rewards Bazaar rewards are time-limited (while supplies last) and are provided on a first-come, first-served basis. In addition, the quantities of each reward are limited and non-transferable, can't be returned, sold, or exchanged, and have no cash value.
2. Get Free 2-Day Shipping
Shoppers who plan on doing a lot of online purchases should join the Sephora Flash Subscription Program that offers unlimited free 2-day shipping for only $10 per year (free for the VIB Rouge members). And when you take into consideration that two-day shipping usually cost more than $10 each time you order something online, the Sephora Flash Subscription Program definitely pays off big time.
There is no minimum purchase required, and the free shipping applies to all orders for the entire year. If your nearby store doesn't have an item you would like to purchase in stock, they will ship it to you from the other store free of charge. You can even request a quicker delivery with the special overnight rate of $5.95.
However, you should know that the Sephora Flash Subscription Program is only available for customers from the contiguous U.S., excluding Hawaii, Alaska, Puerto Rico, and Canada.  
3. Follow Sephora on Social Media
Sephora is known for offering fun surprises like free giveaways, discounts, promo codes, and free Beauty Insider Points on all of their social media outlets, including Facebook, Twitter, and Instagram.
4. Purchase Discounted Sephora Gift Cards
If you really want to save money at Sephora, you need to start buying unwanted gift cards at a lower price. On average, you'll be able to save 11%.
However, to further increasing your savings, you should visit Raise.com and start buying discounted JCPenney gift cards at 20% off. Once you register (it's free) you'll even receive a $5 credit to spend on any gift of your choice. You can redeem the JCP gift cards at any Sephora store inside JCPenney or on their website.
5. Return/Exchange If Needed
Sephora is probably the best place to shop if you need to exchange or return a product. Their return and exchange policy enables customers to return anything (used or unused) to the store for credit within 60 days. And you don't even need a receipt as they can track your purchase using your Beauty Insider account, the card you used to make a purchase, or your ID. Online shoppers can also return their products for free using the prepaid return label.
Therefore, if you purchase something that you don't like, this policy lets you pick another product that is more to your liking.
6. Get Free Samples
Once you are at Sephora, ask for a free sample of anything you want to try. According to their policy, you are allowed to take free samples from their three departments: fragrance, skincare, and makeup.
Just by asking you'll get free eyeshadow, perfume, lotion, shampoo, lipstick, or any item from the mentioned departments. In addition, when checking out make sure to ask for samples that are behind the counter.
People who prefer online shopping will get three free samples with every purchase. To get even more samples, you should also check out the Weekly Specials for freebies with a discount code.
7. Ask For Sale Items
Even though finding marked-off section with sale items at Sephora can be quite difficult, you can still purchase items on sale by being resourceful. Simply ask the sale associates to show you where any sale items are and determine whether it's worth purchasing them.
The sale items are usually displayed at the end of a row, and there are often at least 2 designated areas that you need to "hunt down." When shopping at Sephora inside J.C. Penney stores, you should definitely take a look at their sale items as they usually tend to mark down their inventory more rapidly. Therefore, they always have the best clearance section and carry the greatest hits.
On the other hand, online shoppers won't have any problems finding items on sale due to the "Sale" section of the website. Well, actually, there's no such thing as a "Sale" section, but you can simply type in "sale" in their search tab and the site will display only items that are on sale. You'll be able to find items for 30%-40% off.
8. Use Ibotta
Ibotta is a famous rebate app that helps customers save money while shopping for everyday items. They partner up with stores and offer cash back on particular items.
And as they are linked with Sephora, you can use Ibotta to save even more money. Once you find something you like on their app (available for free on Google Play and Itunes), you just need to click on it, do a simple 1-minute task and unlock the cash back reward. Then you just need to scan the barcode and send the picture of the receipt and your account will be automatically updated with points which you redeem for cash.
To learn more about this particular rebate app read our Ibotta guide. And if you want to know more about rebate apps in general, visit this link.
9. Free Makeover and Classes
As we already said, Sephora offers free, 15-minute makeovers at their stores. You can choose from mini-makeovers like eyebrow application, false eyelash application, or any other specific area of your face.
In addition, Sephora organizes 2-hour beauty classes and makeup application assistance to help you improve your skills and keep up with the newest makeup trends.
10. Avoid Travel Products
If you want to save money at Sephora, don't be tempted by the travel-size section at the checkout line. These items are more expensive per unit (compared to larger products) and you can usually get free samples of the product instead.
11. Know Where to Look and What to Look For
When it comes to shopping in general, our number one rule is to do your own research – and the same rule applies to shopping at Sephora.
People who work for Sephora are friendly and may seem helpful, but their only goal is to sell a product, even when it is expensive. Therefore, by doing your research, you'll always know whether the deal is right or not. Of course, you can always exchange the item if you find out that the price is too high for that product, but that is wasting time (and time is money). If you purchase an item that goes on sale within 2 weeks, you can contact Sephora and ask for price adjustments.
In addition, you should always avoid impulsive shopping – the number one mistake most shoppers make. All stores, including Sephora, will feature items that will tempt their customers the most, and these products are not the best deal.
With that being said, look above and below the eye level where cheaper items are displayed (expensive products are usually placed at eye level). In addition, stick to the outer perimeters of the store where sale and lower priced items can be found.
Takeaway Notes
Saving money at Sephora is easy and all you have to do is apply the above-mentioned tips. First, make sure to sign up for the Beauty Insider Program, and follow Sephora on all social media platforms.
Next, join the Sephora Flash Subscription Program to get free 2-day shipping and save tons of money on shipping costs.
Don't forget to purchase discounted Sephora gift cards, use rebate apps like Ibotta, ask for free samples, and enjoy all the perks that come with the Beauty Insider Program.
Get each week's best deals from Dealspotr in your inbox
This guide was published on February 11, 2017
, and last modified on February 11, 2017
.
Stores related to this article:
Sephora