Maximize the Value of your Old, Damaged Tech on these Top 12 Device Trade-In Sites
About the Author

Digital Marketing Manager here at Dealspotr! Email me with your questions: emily@dealspotr.com :)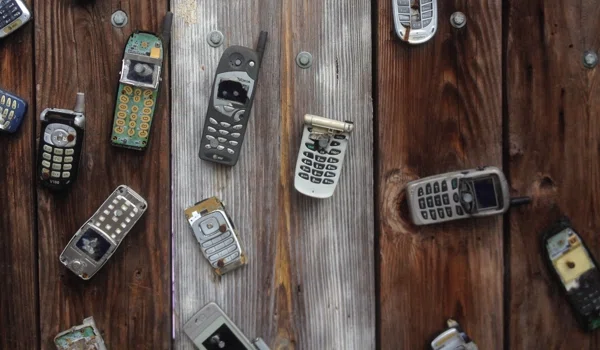 From laptops to smartphones to wearable devices, technology is evolving rapidly. New models of our favorite electronics are being introduced regularly, and consumers are working hard to keep ahead of the curve while collecting a bunch of used devices in the process.
For example, the iPhone was introduced in 2007 and in its brief 11 year tenure, Apple has introduced 18 different models. With turnover occurring at a breakneck pace, you might be wondering what to do with your used electronics and, importantly, how you can make money while disposing of your old devices.
According to a 2016 study from Kantar Worldpanel, the average American holds onto a cell phone for less than two years at just 22.7 months. And, if you're someone who just has to have latest model, it's likely that you're going through new devices just about every year.
Unfortunately, that also means that you're collecting quite a bit of electronic waste. In fact, it's likely that you've either got a box or drawer that's acting as an old electronics graveyard in your home, or that your device is among the 80 percent that are not properly disposed of around the world each year according to the United Nations.
But, did you know that there are tons of websites out there that are ready to take that old device off your hands, refurbish or dispose of it properly, and give you money for it, even if it's damaged or broken? It's true! That's why we've put together this guide to help you make money from your old electronics.
Here's what you'll get in this guide:
Our five best tips for getting the most for used electronics

A list of the 12 best websites and companies for getting cash for your old devices
5 Tips for making sure you get the most money for your used device
Follow all instructions
Many websites require that you turn off anti-theft protections like the "Find My iPhone" app before sending in your phone. Others require that you reset your device to factory standards if it's still in working condition.
If you don't follow instructions you may receive a lower rate for your device or it may not be accepted at all, so make sure you complete all the necessary steps before mailing it out.
Be honest about your device
Most of these companies have trained experts who inspect your device and rate it based on very specific criteria. Be upfront about the condition of your device from the start to make sure that your offer will be accepted at the rate they quote you.
Beware of fees and shipping costs
We've listed quite a few websites here that have no fees and no shipping costs, but a few companies out there do make you cover your own shipping or take an additional sales fee out of your payment.
Take good care of your devices
It might seem obvious, but the better care you take of your devices while you're using them, the more money you'll be able to get from them when you choose to sell. Use a solid case and a screen protector to help prevent unnecessary scratches, cracks, and external damage to your devices.
Do your research
We've listed a bunch of sites here that will buy back your device and, as you might guess, all of them have different inspection processes and pricing standards.
The 12 best options for maximizing cash back on your old / broken devices
Gazelle
One of the most popular websites of its kind, Gazelle buys smartphones, tablets, and computers then refurbishes them to put up for sale. If you're looking to sell an item, all you have to do is fill out their online survey to get a quote instantly.
They take devices in all sorts of conditions, whether they're working or not so be sure to check them out if you have a phone that's cracked, water damaged, or experiencing technical issues.
When they accept your device, they'll send you a free shipping kit in the mail as long as your device is worth more than a dollar and all you have to do is package it up and ship it back to them. They pay out in Amazon gift cards, PayPal, or by check.
Gazelle also has a number of kiosks throughout the country where you can drop off your devices instead of shipping them. You can find their kiosks here.
How to maximize your trade-in at Gazelle
You can get a $20 credit towards a purchase on their website when you trade in an item. If you're a first time customer, you can get an extra $5 on your first sale or $10 towards your first purchase when you sign up for their mailing list.
Through their refer a friend program, you can receive a $10 Visa gift card and your friend can get a $10 credit towards the purchase of a device or a $10 Visa gift card when they sell one on Gazelle. You can also try these Gazelle promo codes, which can get you $10 off your first purchase, too.
MaxBack
MaxBack purchases new and used cell phones, tablets, smartwatches, and MacBooks. Broken or damaged devices are accepted.
You can get a quote from them instantly by filling out a short survey about the condition of your device online, and all quotes are honored for 30 days from the time you send in your information. They'll send you a shipping label to mail out your device for free.
While they don't make specific guarantees about how quickly you'll receive payment, the average wait time to get your payment is around three days from the time they accept your order via PayPal and slightly longer if you choose to get paid by check.
All product sales are risk-free, so if you wind up being unhappy with anything they'll ship you the device back free of charge.
How to maximize your trade-in at MaxBack
Sign up for their mailing list to receive a promo code for $5. Keep up with them to find other regular promotional codes like their current offer for a $10 bonus on trade-ins valued at over $100 when you use the code. Even better, you can use this Dealspotr exclusive promo code for an extra $15 back on any trade over $150.
Decluttr
Decluttr is a quick and easy online service to help you get rid of clutter in your home including Cell Phones, Tablets, Consoles and Wearables. They will also give you cash for your old CD's DVD's, Games and Books.
For products with a barcode, all you have to do is enter the number on their website or use the Decluttr app to scan the barcode and get an instant quote for the product. For devices, you enter the model, year, and some information about the condition and they'll give you a quote for its value.
You can use any box for shipping as long as it's secure, and Decluttr will provide the shipping labels so you can send your goods in for free. They'll pay you the day after they get your goods via, PayPal, Direct Transfer or Check.
How to maximize your trade-in at Decluttr
Once you make your first sale, you'll get a referral code that you can share with your friends. When someone uses your referral code, both of you will receive a $5 credit and you can refer up to 10 people for a savings of up to $50. They also offer a student discount for members of Student Beans which gives you an additional 10% boost on all of your sales, and you can get another 10% boost using one of these promo codes.
It's Worth More
Like many of the other sites listed so offer, It's Worth More offers a simple online process where you plug in information about your device including the model and its current condition.
According to their site, they perform more intensive quality inspections than many of the other options, meaning that you could get even more for your device than you're quoted if they find that your device is in better shape than they thought based on a number of factors.
Payments are made via check of PayPal and are typically initiated within 72 hours of receiving your product. They provide you with a free shipping label which you'll need to print out before boxing up your item and shipping it out.
How to maximize your trade-in at It's Worth More
Sign up for their mailing list to get exclusive offers. They also have a scholarship program for students with a $2,000 prize.
BuyBackWorld
BuyBackWorld is another site that purchases used electronic devices in varying conditions. Simply find the model of your device and select the condition it's in to receive a quote that's valid for 30 days.
If they give you a revised offer based on the condition of your device upon inspection, you have the choice to accept the offer or have it shipped back to you free of charge. Shipping is free and you can choose to either print a label at home or have a kit shipped to you.
Payments are typically made via PayPal or check two days after processing which usually takes place within three days of receiving your device.
How to maximize your trade-in at BuyBackWorld
They do offer an expedited option called BuyBack QuickPay where you can receive your payment one day after they receive and process the item. However, you will be quoted less if you choose this option due to added processing costs. You can also find discount codes here to get an extra $10 back on trade-ins over $50.
NextWorth
NextWorth operates like many of the other sites listed here. You'll look up your device and model then give them information about its condition.
The initial quote is valid for 30 days and they'll provide you with a fully-insured, prepaid shipping label and tracking information so you can keep tabs on when your device arrives and what stage it's at in the process.
They make payments via PayPal or check and most payments are made around a week from the time they receive your device.
How to maximize your trade-in at NextWorth
The big draw of NextWorth is their payment policy. They'll honor all of their initial quotes so long as the condition is no more than a $10 difference from their quote, meaning you don't have to be quite so meticulous about describing the device's condition. Also, find NextWorth coupon codes here.
ecoATM
ecoATM is an innovative new electronics recycling program with locations across the US. It's designed like an ATM kiosk where you can walk up and enter information about your device.
If you choose to accept the offer they give you, they'll accept the device and you can get paid out in cash immediately. If you have a kiosk near you, this could definitely save you some time, plus you'll get an instant cash payout rather than having to wait for your device to be processed and the payment to be initiated.
Trademore
Trademore accepts smartphones, tablets, and smart watches in any condition. Like many of the other companies, you fill out a brief questionnaire with information about your device including the model and its current condition.
Trademore will send you prepaid shipping materials to mail your device. You'll be paid for your device around five days from the time they receive your shipment, and payments are made either via PayPal or in the form of a Virtual Mastercard that can be used at any online store that accepts Mastercard debit cards.
uSell
uSell focuses mainly on purchasing broken or used smartphones, however you can also sell your iPods, tablets, textbooks, and game consoles. They will also purchase your gift cards from several major retailers.
Much like the other sites, you fill out a short survey with details about the year and model of your device as well as its current condition. uSell then links you up with offers from potential buyers and you choose the best offer for you.
uSell sends you an envelope and shipping label so you can ship your device free of charge and their offers are valid for 30 days from the time that you receive your quote. You'll get paid quickly since they require that buyers initiate your payment via PayPal or check within five days of accepting your device.
Websites to list and sell your old / used devices
Want a little more control over the price you get for your device? These websites allow you to list and sell your device:
The CAFE classics: Craigslist, Amazon, eBay, Facebook Marketplace
Of course, you're probably familiar with Craigslist and eBay, which have been helping people sell their new and used goods for decades. If you're a Facebook user, you can now also use the Facebook Marketplace to sell your goods, and if you've got an Amazon account, you can sell new and used goods on there as well, although they do charge a $0.99 fee per transaction.
The main drawback: if your device is broken, you'll probably have a much harder time getting a good deal on it than on the sites we've listed above.
Swappa
The Swappa platform is a free marketplace where you can sell your "newish" electronic devices including smartphones, tablets, computers, wearable tech, video game consoles, and virtual reality gear.
They don't allow you to sell any broken items in their main marketplace, so you will need to ensure that your products meet certain quality standards. However, you can sell broken or damaged items in the Boneyard. Setting up an account is completely free and only buyers are charged a small fee for each transaction.
You can try your luck with these Swappa promo codes.
Mercari
Mercari is an online marketplace and app for your to resell all your old and used items.
On this platform you can list your items for free and set your own price, but Mercari does take a 10% fee for each sale that you make. You get to decide whether you or the buyer will cover the shipping costs and Mercari can provide you with prepaid shipping labels at a slightly reduced rate.
This option definitely gives you more control over how much you make for your device, but between the additional work, the fees, and the shipping costs, it might not be the most cost effective choice.
If you're a shopper looking to save at Mercari, you can use this promo code for $10 off your purchase.
If you're looking to declutter your home and dispose of your old devices in an environmentally-friendly way, these sites can make the process smooth and put a little money in your pocket at the same time.
Interested in learning more ways to recycle or donate your old devices? Check out our articles 100+ Ways to Donate Your Old and Used Electronics to Charity and You Can Make Money Recycling Just About Anything. Here's How for more helpful advice!
Be sure to keep up with the Dealspotr blog for more awesome ideas for saving money and accessing discounts and take a look at the Dealspotr homepage to find thousands of promo codes for your everyday purchases.
Get each week's best deals from Dealspotr in your inbox
This guide was published on May 16, 2018
, and last modified on May 16, 2018
.