10 SEO Tips for Bloggers to Help Boost Your Blog's Traffic and Engagement
About the Author

Digital Marketing Manager here at Dealspotr! Email me with your questions: emily@dealspotr.com :)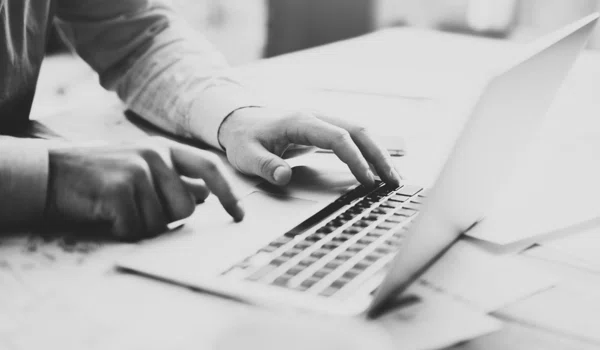 You're an influencer, and things are good. You've got your blog set up, and have begun creating some sponsored posts and content with relevant brands in your niche. But you want more readers, more sponsored opportunities, and more engagement.
We get it.
The next logical step for you is to take a deep dive into the search engine optimization (SEO) of your site, and make sure it's ranking well in Google or similar search engine's results.
What is SEO?
As mentioned above, SEO is short for Search Engine Optimization. All major search engines (Google, Bing, Yahoo, etc.) have primary search results for any given keyword or set of keywords, ranked according to what the search engine thinks would be most relevant to the searcher.
Ideally, you want to be ranked higher up on the list. You'll get more page views, higher engagement, and more site traffic overall. And there are many ways to boost your site's SEO - both favorable and unfavorable.
That's why we've put together this list of SEO tips for influential bloggers ready to take their blog to the next level and rank higher in search results.
Try these out on your blog, and watch your organic reach rise.
Create a content hub
Two metrics Google looks at when ranking websites is dwell time (how long people stay on your blog) and engagement (how they interact with your blog). You can boost either of those, and keep people coming back for more, by making your blog easy to navigate and explore.
In addition to your regular blog feed which posts your latest articles, create one or more content hubs to catch up new and old fans alike on your most popular content.
365ThingsAustin is a popular blogger in Austin, Texas. People visit her site to find something to do in Austin every single day of the year. Over time, she's realized that her most popular articles circle around a few main themes - eating, drinking, and moving to Austin.
Each of those topics earns its own category page that's featured in the main navigation on her blog. Click on one, and you arrive at a page that displays her most popular evergreen content related to that topic.
In case you haven't caught on, "content hub" is just a fancy word for curating your most popular articles into category pages that look pretty and are fun for users to browse.
Define your URL structure
Organizing your site for easy navigation goes beyond creating content hubs. Ideally, you want your site to be easy for users and crawlers like Google to navigate, following a structure like the one below. The top circle here is your homepage, with the content hubs or category pages beneath, then individual blogs below, and so on.
By defining your category pages, you also increase your chances that Google will display sitelinks for your blog in the search results, increasing your SERP real estate.
Your URLs should follow the philosophy behind your site structure. Choose a permalink structure that focuses on topic, as opposed to dates. Older dates can turn off potential readers.
If you nest your blogs within a category folder, don't nest them multiple times. This is a blog, not an e-commerce website. If a topic doesn't warrant mentioning in your navigation menu at the top, it may not deserve a folder of its own.
Develop a content calendar
Writer's block affects all of us. Putting a content calendar together helps you combat it the next time it strikes.
Prepare a calendar of topics to write about throughout the year. You can still leave room for more spontaneous posts, but the key is to research strategic topics relevant to your niche. Not only will this help you beat writer's block, but it also prevents any hot topics from slipping through the cracks.
Start out with good ol' keyword research. Google Trends, Moz Keyword Explorer, and AnswerThePublic are all great (and free!) tools. Type in phrases and topics relevant to your niche, and they'll reveal the popularity of these topics, so you can prioritize them accordingly. These tools will also display other, related topics people are searching for, so you can discover new post ideas you may not have previously thought of.

Then search for events relevant to your niche (or location if you're a local blogger). Look for events that are large enough to become a trending hashtag on Twitter. Not only will shares of your blog posts fare better on social media, but hashtag popularity typically denotes a larger popularity in Google as well.

Next, think about more global events, and how you can relate them to your blog readers. For example, a food blogger might schedule a whole series of posts around the Olympics: best smoothie ingredients for different types of athletes, how Olympic athletes diet, and so on.

Finally, think about other bloggers in your niche who you thought wrote something awesome last year. Whether you were truly happy for them or understandably a bit jealous, think about how you can do something similar this time around.
Perform a regular content audit
Sadly, anything with the word "audit" in it sounds boring and like it takes a lot of work. While a content audit for your blog will indeed take some work, we promise that what you'll find is anything but boring.
To perform a content audit, you'll start by getting a list of all the published pages on your blog using a website crawler. Screaming Frog is a good tool for this, since it points out additional helpful information, like if any of your pages are missing meta descriptions or title tags.
Next, you'll get more info from your Google Analytics to see how these pages are doing from an organic perspective. Buffer walks you through the process of performing a VLOOKUP to sync up your crawler's data with Google Analytics. Plus, you can use their free content audit spreadsheet template!
Do any of your blogs have a high bounce rate? How are they ranking in Google, and for what keywords? Answers to questions like these will help you pinpoint what's resonating well with your readers, and what isn't. Then you can put in the work to improve the blogs worth improving, shelve and 301 the poor performers, and promote the heck out of your most popular content.
SEO your images
When you're a writer, it's easy to forget about the images - but don't make that mistake! Google Image Search represents over a quarter of search queries.
Images can be a big boon to your SEO. All you have to do is make image SEO part of your regular routine whenever you publish a new post.
Include keywords in your image alt text, file name, and description to up your chances of appearing in Google Image Search. Before you even upload the image to your blog, you should change the filename from "IMG1280.png" to something descriptive that both describes the image and matches what a searcher might look for.
Also compress each image before you upload it using a tool like Optimizilla or a WordPress plugin like Smush. Google has increasingly promoted the importance of page speed as a SEO ranking factor (we'll get into this more below), and one common culprit for longer load times is huge image files.
Build your backlink profile
One of Google's biggest ranking factors is links on other websites that link back to your blog, known as "backlinks." If these other sites think your blog is an authority on a subject, Google is a lot more likely to agree and show you in the search results.
Build a robust backlink profile from a mix of high-authority, niche, and locally relevant links. High-authority links are from larger, more tenured sites like news publishers, national media sites, or even your brand-name sponsors. Niche and local links have less authority on a grander scale, but because they're so relevant to what you do, they're also very valuable.
You can use tools like SEMRush, Ahrefs, and BuzzSumo to find potential backlink targets. Type in your topic and propose guest posts for some of these websites. It's a nice way to get in the door with bigger brands who could become sponsors one day.
Return to your content audit and take a look at the most popular content you uncovered. These pieces are so popular because you're doing a fantastic job addressing what people are looking for… so why not share these with other popular sites as linkbait? You can speak to how well it's performed on your site and encourage them to share it with their own readers as a valuable piece of information.
Optimize your site for mobile viewers
Google is currently transitioning to a mobile-first index. What does that mean, exactly? Google will look at the mobile version of your site first when it's determining how to rank you in the search results, before looking at your desktop version.
In other words, the blogs and websites that are mobile-friendly and optimized for consumption on smartphones are going to rank a whole lot better than the ones that aren't.
Switching to, or double-checking that you're already using, a mobile-friendly template is the first step. Beyond that, do the legwork to see how someone experiences your blog on a mobile device by visiting on your own smartphone.
Is it easy to read and click around? Do the images take forever to load (See tip #4)? Does the page load fast generally? The longer it takes, the faster your readers will leave:
If you're not answering yes to all of these, you have work to do. Fortunately, Google offers a free mobile-friendly testing tool to help you out.
Transform blogs into video
If you've spent any time online in the past few years, you've undoubtedly noticed that video is turning up everywhere you look, from Facebook Live to the Google search results. If you want your blog to continue to succeed from a SEO standpoint, you need to start incorporating video.
For instance, it's worth noting that there are only two (2!) links to regular websites on the first page of search results for the query below. The others are all listings for YouTube videos.
Google understands that many people prefer to watch than read, so you can expect video search results are here to stay. But that doesn't mean you have to stop writing. Not at all! Rather, it means that you should get creative with how to turn your written content into video. Readers spend twice as much time reading blog posts that include videos, helping boost that dwell time we talked about earlier.
In addition to embedding them on your blog posts, publish your videos to YouTube for additional visibility. Drive traffic back from YouTube to your blog by including blog links in your video annotations as well as above-the-fold in your description.
Then beef out your description with the key points you cover in the video, and use keywords in your video title. Upload a written transcript too, so it's easy-peasy for Google to understand precisely what you're talking about in your video.
Improve your site speed
As we mentioned earlier, site speed is an increasingly important ranking factor for Google. You want your speed under 3 seconds, ideally under 2. Longer than that, and readers will bounce back to the Google results to find a faster (read: better) blog. Let that happen often enough, and you'll see your blog quickly drop off page 1.
Review your site speed with tools like Pingdom, GTMetrix, and Google's own PageSpeed Insights.
All of these tools will reveal specific to-do items for your particular blog, but the following is a list of general best practices for site speed:
Regularly update your CMS.

Use a Content Delivery Network (CDN) - if this sounds technical, just ask your web host about it.

Delete or replace your slow-loading WordPress plugins with better, faster ones.

Optimize your images.

Upgrade your hosting plan to support higher traffic volumes.

Remove pop-up ads or auto-play videos that impair the user experience.
Use your SEO knowhow to develop your media kit
A lot of these tips take work. But they'll be worth it when you start attracting more readers from Google.
Better yet, they'll reveal insights you can use to fill out your media kit and impress brands. Let brands know what keywords you're ranking for. Tell them how a sponsored post on your site comes with 3+ minutes of engaged readership and watch them salivate. Share your monthly traffic numbers, so they understand just how influential you are.
Brands reach out to bloggers because they care first and foremost about SEO. If they didn't care about SEO, they'd be reaching out to an Instagrammer instead. While you can offer your social media followings as add-ons, you'll really wow them with your SEO prowess.
Get influencer marketing insights from Dealspotr in your inbox.
This guide was published on March 10, 2018
, and last modified on March 10, 2018
.